Shaka Beach Retreat is a beautiful

boutique surf and yoga retreat

at Playa Hermosa, Costa Rica.
Located on the northern coast of Costa Rica, Shaka Beach Retreat is surrounded by lush Costa Rican jungle a few minutes walk to Playa Hermosa, a wide golden beach framed by warm rolling waves and towering palm trees.
If you're a beginner surfer, Playa Hermosa offers perfect conditions for learning, while intermediate and expert surfers will find fun waves at Playa Hermosa's beach break and right point break.
This charming beachside hideaway is chock-full of friendly people and good vibes. The amazing staff has a talent for making guests feel at home, and while all rooms and villas are private, there is a community atmosphere, as guests gather for meals together in the communal palm-roofed rancho.
Intimate small-group surf lessons, top-notch yoga classes, and healthy delicious food are just a few things to look forward to at Shaka Beach Retreat. Whether you want to explore the abundant activities or indulge in the art of relaxation, Shaka excels in making surf trips nothing short of awesome.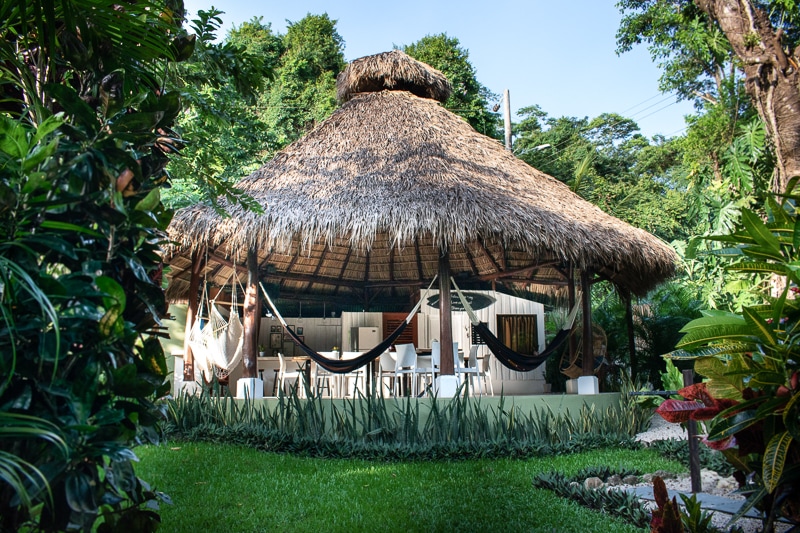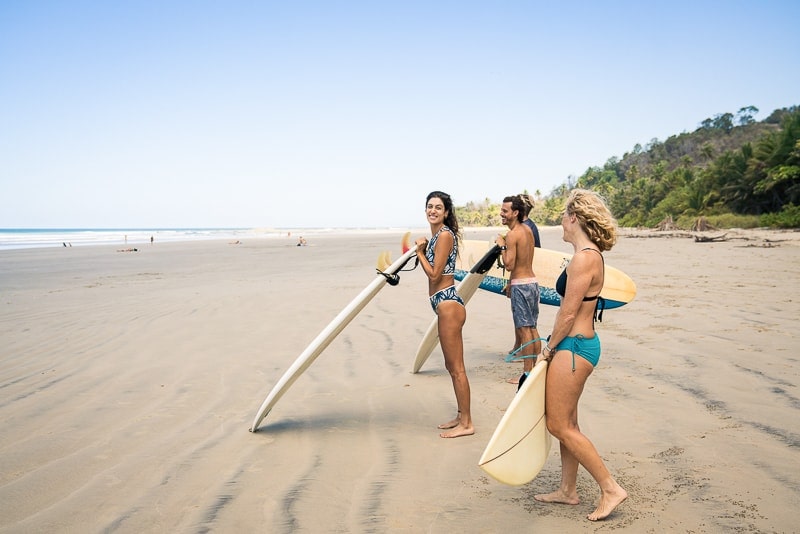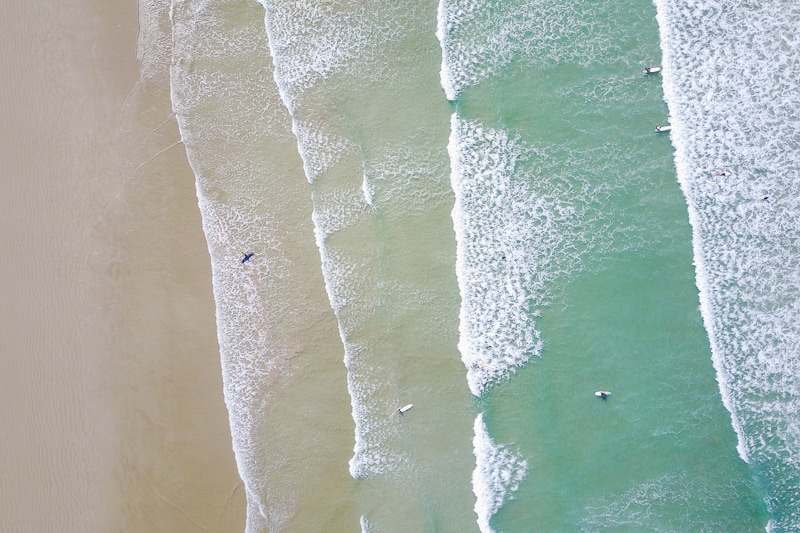 THE SKINNY
LOCATION: Playa Hermosa, Santa Teresa, Costa Rica
CLOSEST AIRPORT: San Jose (SJO – International), Tambor (local)
PROPERTY TYPE: Boutique Surf and Yoga Retreat
PROPERTY SIZE & STYLE: A combination of 8 private rooms and villas in a jungle setting
FAMILY FRIENDLY: Yes, with a minimum age of 15
WATER TEMP: 80 – 84 °F ( 27 – 29 °C) all year long
PEAK SURF SEASON: December – April
SHOULDER SURF SEASON: May – August and November
OFF SEASON: September and October
SURF EXPERIENCE: Beginner to advanced
PRICING: 5-day, 7-day, and custom length packages are $1,875 – $2,475 per person (pricing varies on length of stay and occupancy)