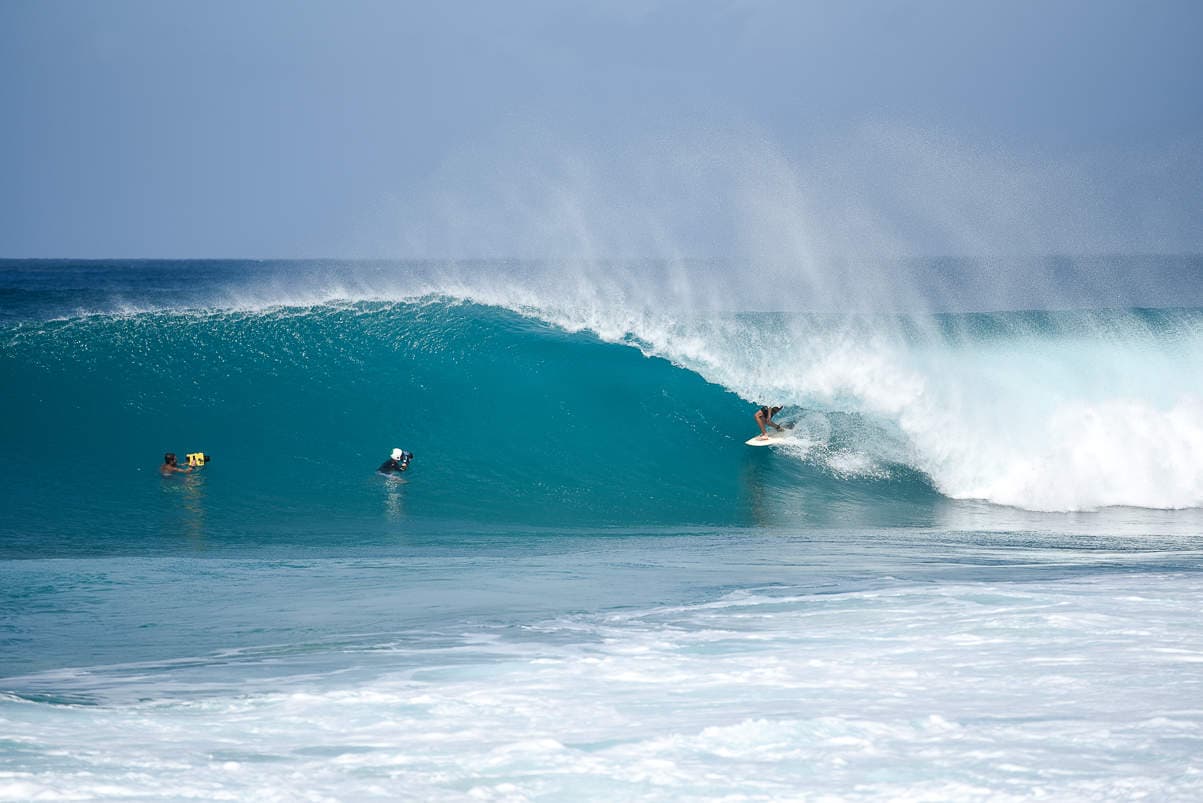 There are many types of waves and surf breaks come in all different shapes and sizes. There are big waves, small waves, hollow waves, mushy waves, smooth waves, textured waves… and that's just the beginning. No two waves are exactly the same.
Many factors go into the size and shape of a wave; like the swell intensity and intervals, wind knots and direction it's blowing, tides, bathymetry, and what lies beneath the ocean surface.
We'll be breaking down the many factors of wave size and shape over time, but for now, let's focus on what lies beneath the surface and some of the most common types of surf breaks that are out there just waiting to be surfed (by you)! 
BEACH BREAK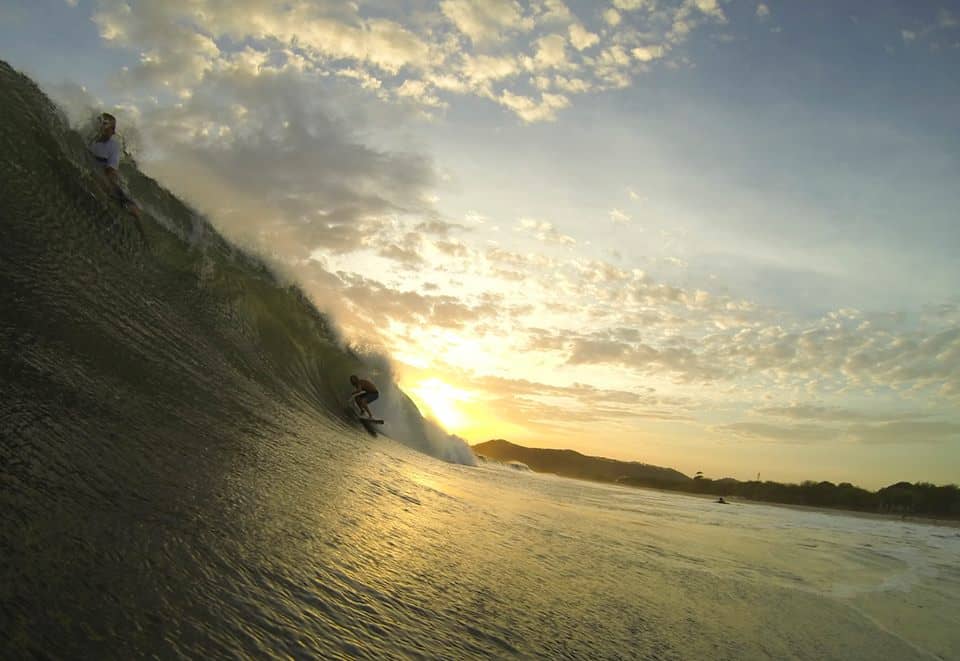 Your typical beach break is made up of a sandy-bottomed sea floor.
The ocean tends to gradually get deeper the farther you go out and many average beach breaks can often close out, meaning the entire waves breaks all at once leaving you with no shoulder to surf on.
However, there are plenty of super fun beach breaks out there and depending on the tide, sandbars and swell direction, you can definitely score some of the best surf of your life. Beach breaks can offer up anything from fast punchy hollow barrels to slow mushy rippable open face shoulders. Matter of fact, the very same break can offer both of these types of waves at different points in the day depending on the tide and
Matter of fact, the very same break can offer both of these types of waves at different points in the day depending on the tide and wind.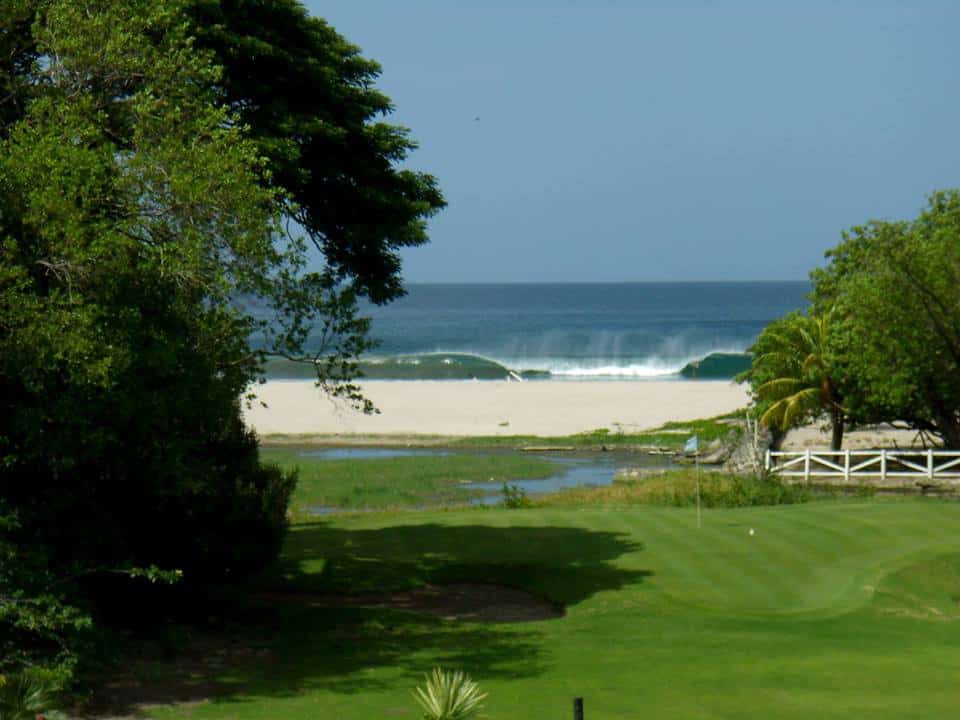 If surfing in warmer waters, beware of stingrays who like to inconspicuously hang out on the ocean floor. You may want to get familiar with the stingray shuffle and drag your feet in the sand as a precaution as you enter the ocean. With this approach, you have a better chance of scaring a stingray off versus stepping directly on its back. Stepping on a
With this approach, you have a better chance of scaring a stingray off versus stepping directly on its back. Stepping on a stingray will put a huge damper on your day. Thankfully, I never have, but I know enough unfortunate souls who have and I'll take their word for it when they say that it's terribly painful.
Like most things in life, there are always exceptions to what's normal. Blacks Beach in La Jolla, California, and Hossegor in south-western France are a couple of these exceptions. In both of these cases, a deep underwater canyon creates a wave that is much heavier and more powerful than your typical beach break.
JETTIES AND PIERS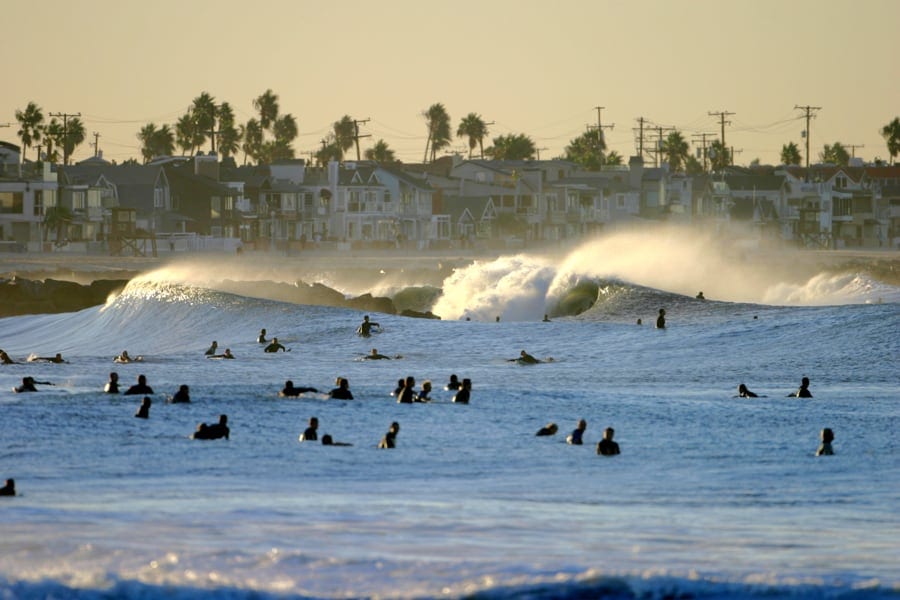 Jetty breaks and piers often have many of the same characteristics as a beach break.
For instance, sandy bottom, sloppy bathymetry, peaky-punchy waves, but the kicker here and what makes these waves different is the jetty or pier can have an effect on the sandbars that are created on the ocean floor. And when you have favorable sand build up you can count on more consistent better-shaped waves.
Also, when a wave breaks along a jetty or pier you can get really nice lefts and rights either coming off the obstructions or going directly into them.
Another thing about these types of surf breaks is that as a wave runs into the obstruction the water has to displace often causing the wave gain a couple feet in size. You may find a pier or jetty can commonly be a few feet bigger than it's neighboring beach breaks and may be able to handle larger swells before closing out.
POINT BREAKS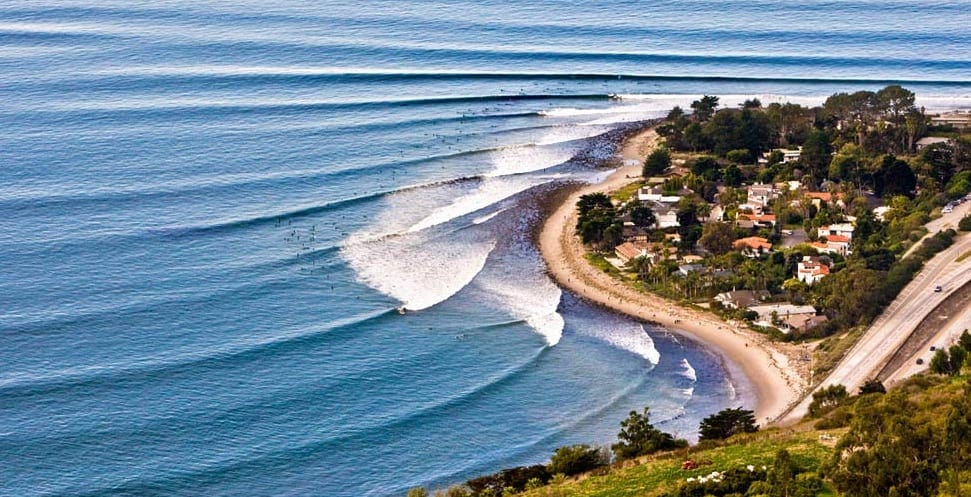 To many people, the term point break is likely synonymous with the 1991 movie where Keanu Reeves plays an undercover FBI agent (Johnny Utah) trying to catch a gang of bank robbers led by Patrick Swayze (Bohdi), who also happen to be die-hard thrill-seeking surfers.
However, this was not written for most people in the world. So, for all of you information seeking surfers out there a point break is when you have a headland or point where the wave wraps along the coastline making for a long, organized, and epic ride.
Point breaks are some of the most sought-after and desirable types of surf breaks on the planet.
One of the most well known and longest point breaks in the world is Chicama in Northern Peru. Peruvian surfer Cristobal de Col claimed the Guinness Book of World Records for most turns on a single wave, executing a whopping 34 turns on one wave!
On the better swells, you can potentially score waves that are almost a mile long! That just blows my mind every time I think about it.
REEF BREAKS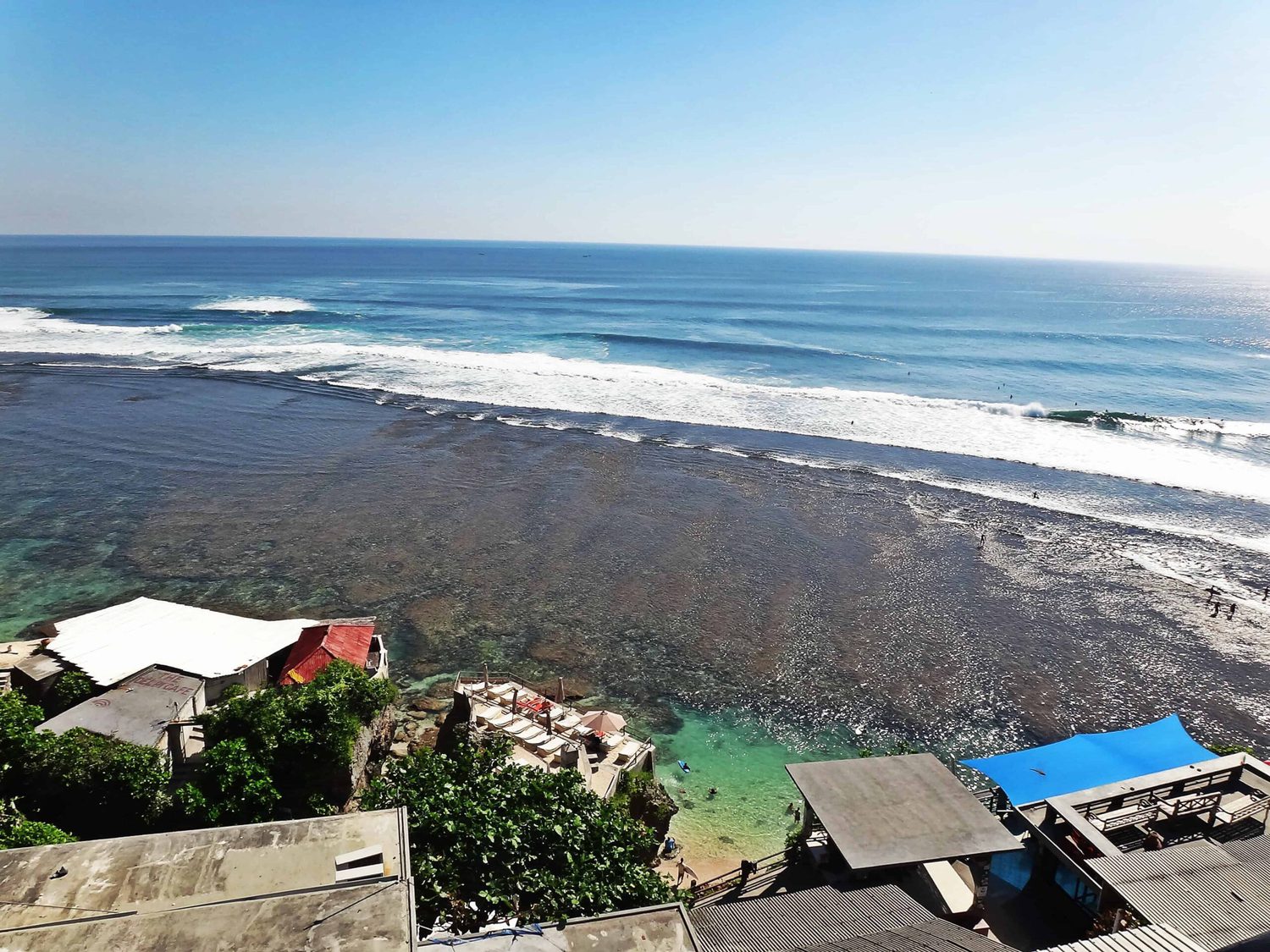 Often considered the most dangerous type of break is the reef break, the coral reef in particular.
There are two types of reef bottoms; rock and coral. Rocky reefs can be covered by seagrass, making them a bit more forgiving if you happen to make contact. However, sea urchins are fairly common in the nooks and crannies so it's usually best to steer clear of the reef and not get into the habit of kicking off the bottom or standing up in shallow water if you wipe out or jump off a wave.
Regardless of whether it's a rock reef or coral reef that you're surfing, always be on the lookout for boils in the water which can be an indicator of a dry reef or reef which is exposed.
One of the absolute worst things you could do when surfing is ending up on the dry reef in crashing waves. That's where you'll get worked like never before. Reef breaks are typically best reserved for the more experienced surfer for good reasons.
And as you get to that level, you can count on leaving some skin on the reef as a token of good faith and earning your keep.
LESS COMMON SURF BREAKS
MAN MADE "ARTIFICIAL" WAVES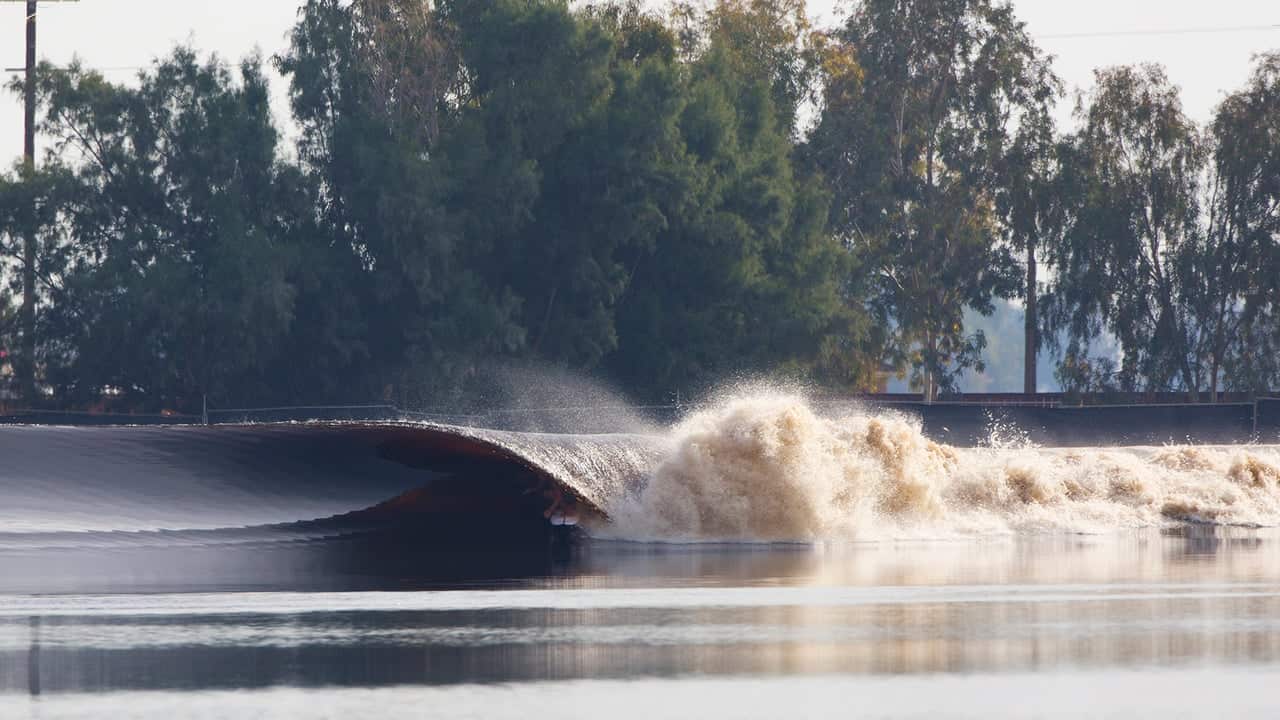 There are several artificial wave companies out there. And like in any other industry, every year the technology is getting better and better, progressing the sport and creating a higher quality of wave.
But look no further people and cross your fingers that Kelly Slater Wave Company starts opening their waves to the public all over the world. Check out the following link to our post about it and be prepared to have your mind blown: Kelly Slater Wave Company created a wave, and it's perfect!
SLABS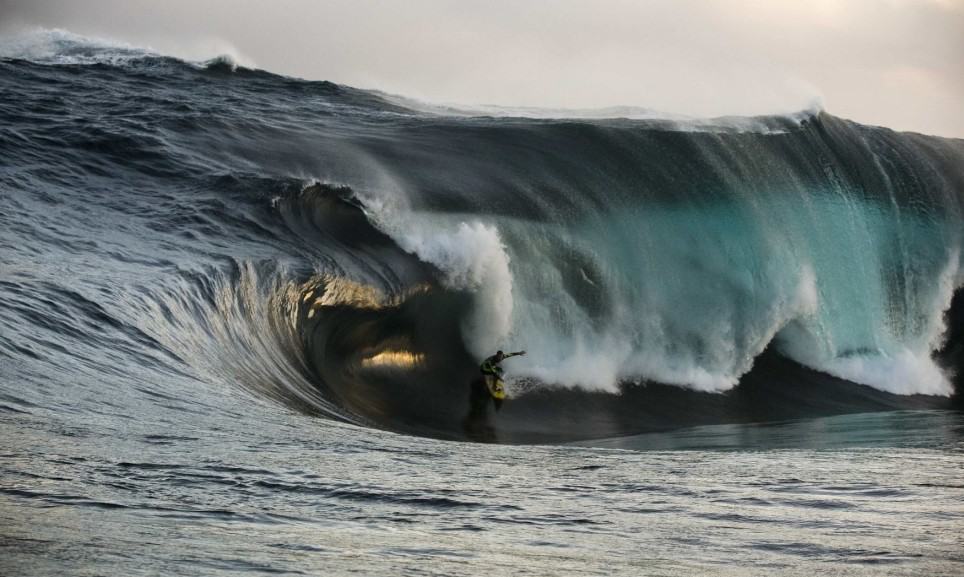 Slabs are usually heavier reef breaks coming out of deeper water and breaking in very shallow water making for some of the nastiest scariest looking waves on the planet. These mutant waves are freaks of nature and can be very dangerous.
We've only scratched the surface but hopefully, this is a helpful start to learning about the various types of waves and surf breaks. There's a lot more knowledge and wisdom on waves within the surfing community, so if you're an experienced surfer and have something to add, please share your insights in the comments below.
Cheers, Eric