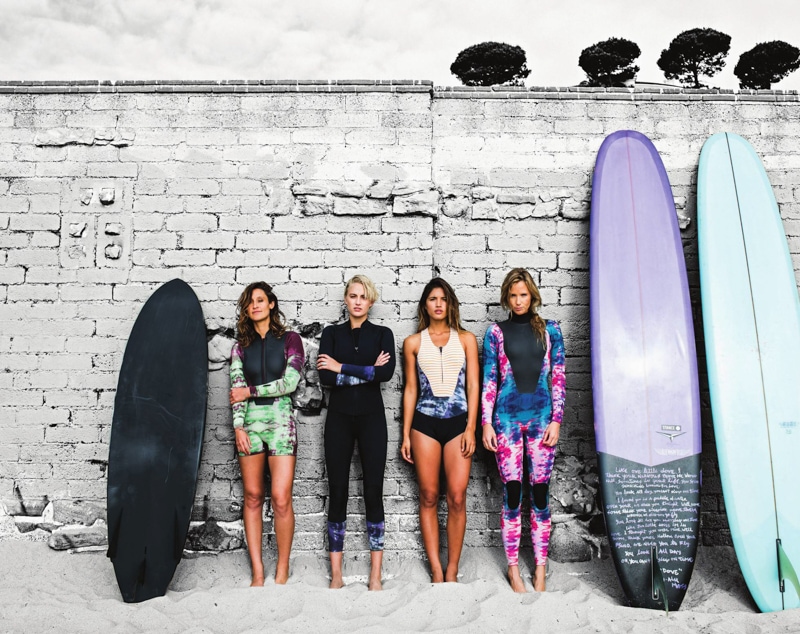 Once upon a time, female surfers donned men's wetsuits because the concept of women's wetsuits just plain didn't exist. Thankfully today is a different story – more women are surfing than ever and beautiful women's surf wear is on the rise.
Not surprisingly, some of the most impressive companies driving innovation in women's surf are by lady sliders themselves.
One of the brands leading the charge is Kassia + Surf. Founded in California by pro longboarder and soul surfer Kassia Meador, Kassia + Surf makes premium wetsuits and surf wear for women.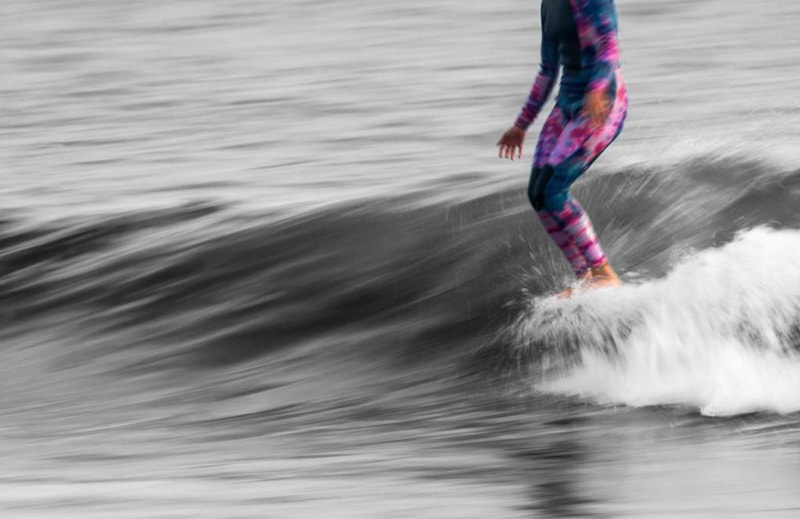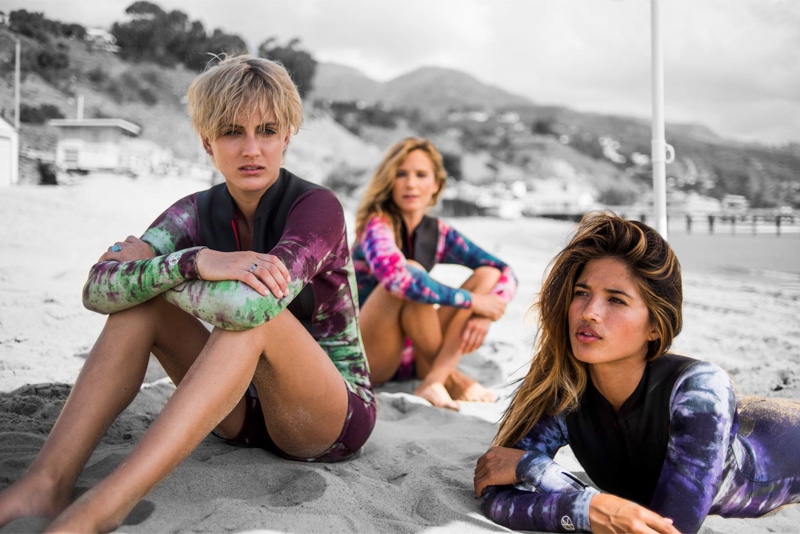 The line offers a variety of stylish surf leggings, jackets, spring suits, and full suits made with vibrant psychedelic prints. Wetsuits are thoughtfully designed with smart details like fabric kneepads for durability and movement, and a stash pocket on the arm for wax, keys, and the like.
Kassia + Surf is all about quality over quantity and producing goods in the most eco-conscious way possible. Kassia herself is a dedicated environmentalist and uses her platform to raise awareness about conservation at every opportunity.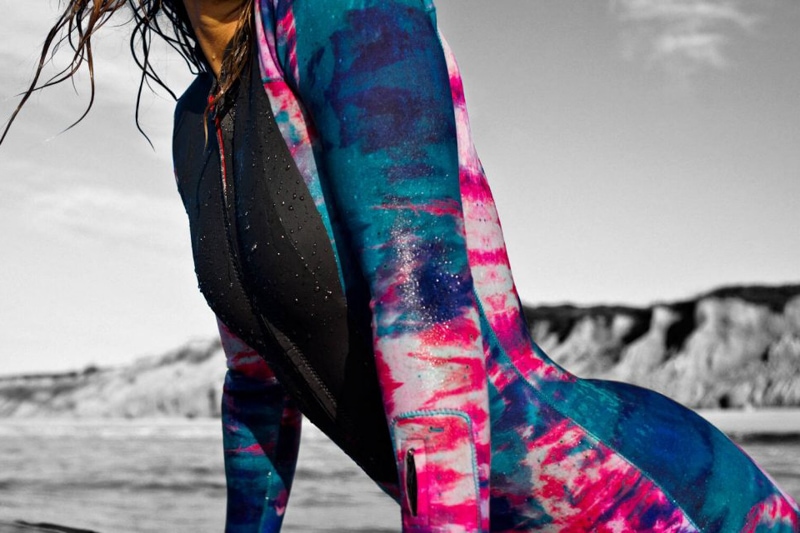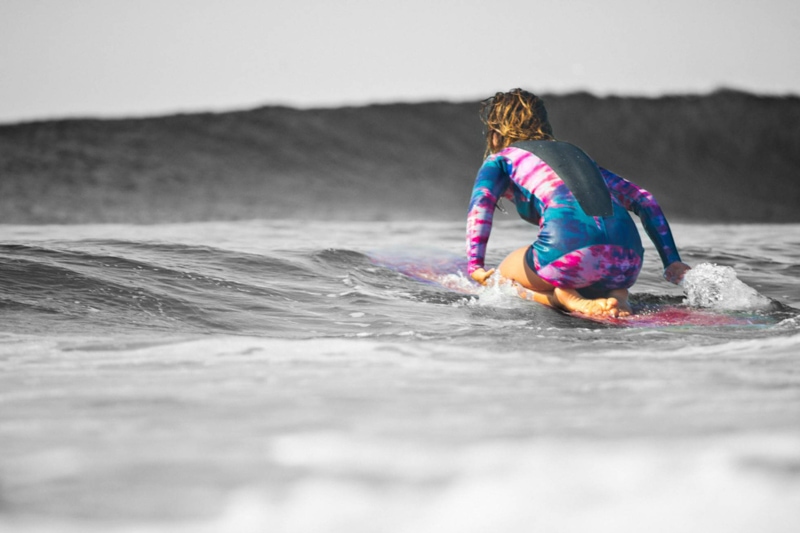 In an effort to use neoprene in a more eco-conscious way, the company has developed a wetsuit recycling program. Instead of sending your old neoprene wetsuit to a landfill (where it won't biodegrade FYI), send it to Kassia + Surf and you'll get a discount on a new wetsuit.
Your old suit will be happily reincarnated into a yoga mat by the upcycling wizards at Suga, a company who makes recycled yoga mats out of 100% old wetsuits. Brilliant.
So the next time you're in the market for some new rubber, remember to help make yoga mats instead of waste and check out Kassia + Surf to take your wetsuit style to the next level.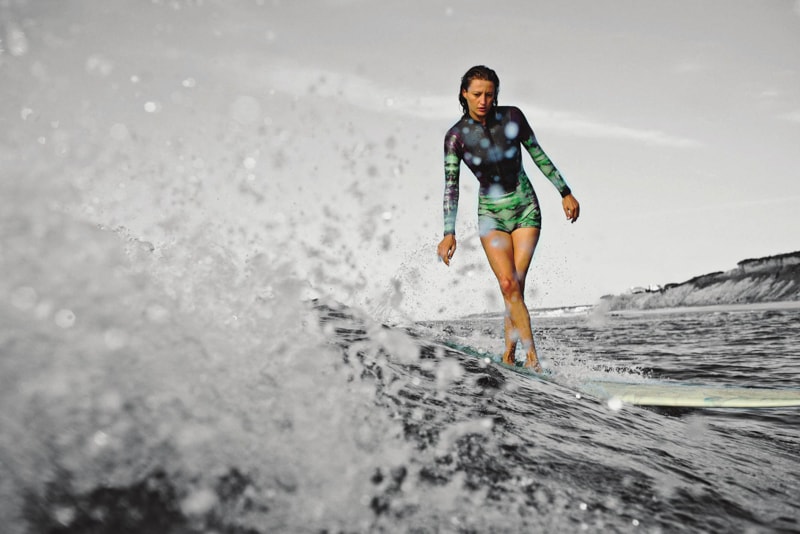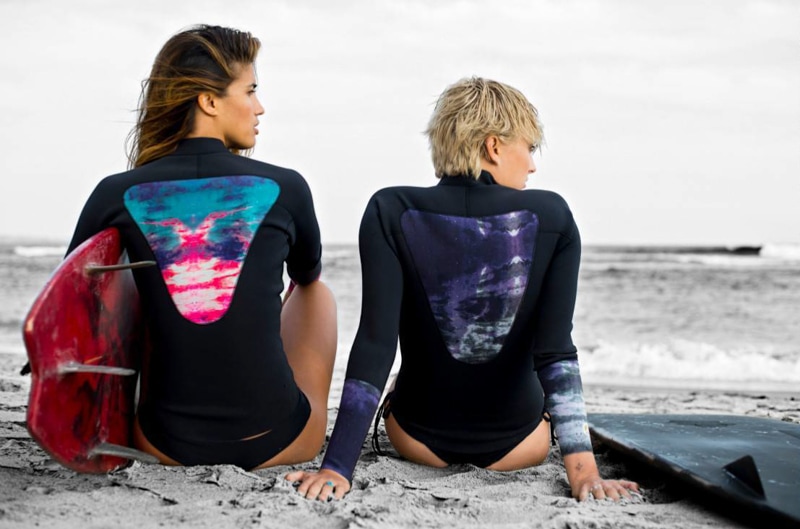 * This post is supported by our friends at Kassia + Surf and all words and opinions are my own. We only partner with companies we genuinely like and are a fit for Lush Palm. Thank you for supporting the brands that help keep Lush Palm going with fresh content and helpful guides.