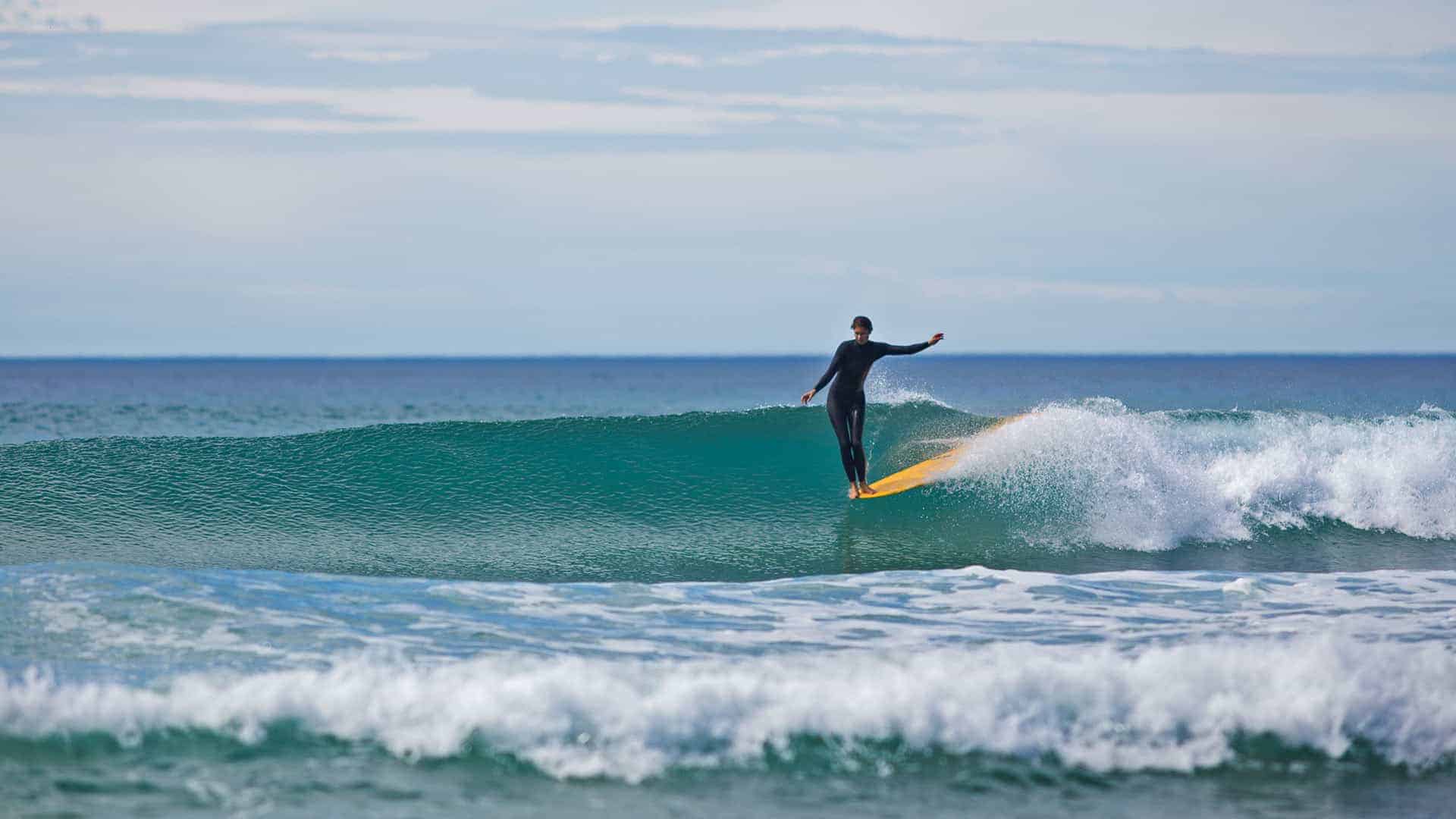 Women's wetsuits weren't always as prolific as they are today, but with more women surfing than ever, surf brands have stepped up to provide. Along with the increase of ladies in the lineup is an increase in the amount of quality surf wear and surf swimwear tailored for women.
Women's surf style and design have come a long way over the past 15 years. From women's wetsuits to surf suits to one-pieces, we have more options than ever to be comfortable in the water and look good doing it.
Finding just the right wetsuit can be tricky, so we've done the work for you and rounded up the best women's wetsuits for every water temperature. If this is your first time buying a wetsuit, we'll give you some direction in a wetsuit temperature guide below so you can get an idea of what type of wetsuit and thickness might be right for you. If you're a seasoned wetsuit pro, just scroll down a bit.
The surf wetsuits below are listed in order from least to most thickness, so starting with women's spring suits, then 3/2 wetsuits, 4/3 wetsuits, and 5/4 wetsuits.
Women's Wetsuits for Surfing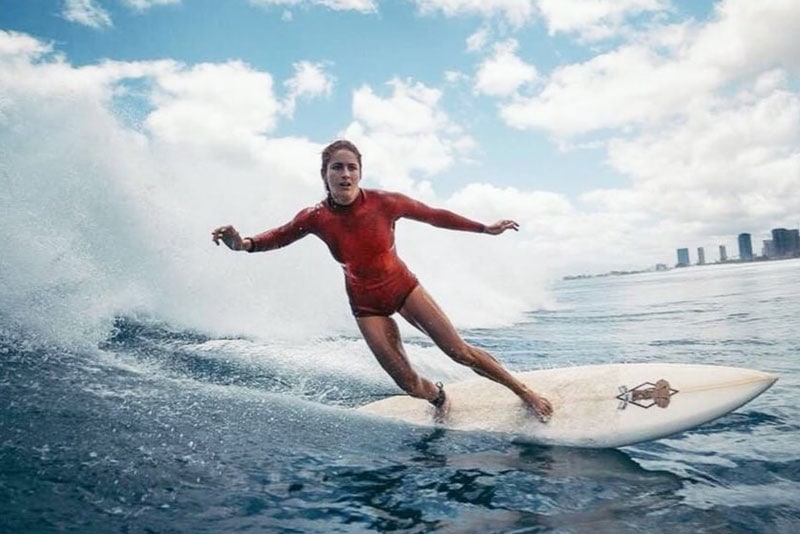 Women's wetsuits for surfing come in a variety of styles, cuts, and thicknesses. The main purpose of a wetsuit is to keep you warm in colder water and chilly conditions so you feel comfortable in the water and can surf longer. The last thing you want is to be out in fun surf and have to cut your session short because you're freezing cold.
Wetsuits were traditionally made from neoprene, and now there are a couple of more eco-friendly materials on the market made from limestone and tree rubber.
Wetsuit thickness ranges from 1mm to 6mm. Popular thicknesses are 2mm, 3/2mm, 4/3mm, and 5/4mm. This sizing format means that the suit is made with two different thicknesses of neoprene (or material) – there is a thicker neoprene used for the torso area, and a slightly thinner neoprene for the arms and legs.
Wetsuits made with a lighter thickness (under 3mm) are typically called 'spring suits' because they're worn in-between the cold of the winter and warmest of the summer.
Wetsuit Temperature Guide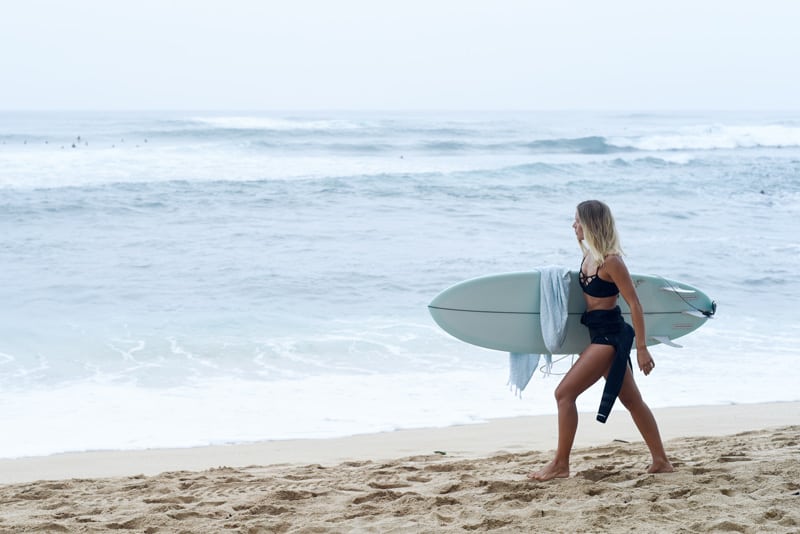 Just as people are so different, so it goes with our tolerance for heat and cold. Keep in mind that one woman's summer temperatures can be another woman's winter temperatures. I'll be the first to admit that I have as much tolerance for cold as a Caribbean Flamingo (i.e. none). So what might be the right equipment for your friend might not necessarily work for you.
We've put together a basic temperature and thickness guide below so you can get an idea of what you might want, but the best thing to do is to find the right gear that's comfortable for you.
The best wetsuit is the one that gives you the most flexibility while keeping you at a comfortable temperature so you can stay in the water and shred longer.
WATER TEMPERATURE
WETSUIT THICKNESS
WETSUIT TYPE
FOOD FOR THOUGHT
> 73 °F

> 23 °C

None – 2 mm
Au Naturel, Rashguard, Surf Suit
There's nothing quite like surfing in a simple bathing suit, but sometimes it's nice to wear a rashguard or surf suit for sun/rash protection.
68 – 73 °F

20 – 23 °C

1 mm – 2 mm
No Suit, Rashguard, Wetsuit Jacket, Surf Suit, Spring Suit
In the warmer end of this range you can opt for no wetsuit, or a rashguard or surf suit, but closer to 68 °F (20 °C) you might be more comfortable in a 2mm spring suit.
64 – 68 °F

18 – 20 °C

2 mm – 3/2 mm
Spring Suit, Wetsuit
If you're hardy (or there's no wind and plenty of sunshine) you can get away with no wetsuit or a 2mm spring suit, but a 3/2mm wetsuit will keep you nice and cozy.
58 – 63 °F

14 – 17 °C

3/2 mm – 4/3 mm
Full Suit + Booties (if under 60 °F)
For these temps you'll want a 3/2mm wetsuit or even a 4/3mm wetsuit if it's in the colder range. And if it's on the colder side and your feet get cold easily, consider booties.
52 – 58 °F

11 – 14 °C

4/3 mm
Full Suit + Booties (hood optional)
In this range you'll want a 4/3mm wetsuit and booties. And at the lower temps, you might even want a hoodie.
43- 52 °F

6 – 11 °C

5/4 mm
Full Suit + Boots + Gloves + Hood
You're a badass. For these freezing conditions, you want to have as much protection from the bitter cold as possible. Anything colder than this, have a 6/5mm and nerves of steel… and a hot tub waiting.
In addition to water temperature, also consider the following elements when planning for the right wetsuit:
Your tolerance for cold
Air temperature
Wind speed
Sunshine or overcast sky
Level of activity
How long you want to surf
If you're going to be exposed to colder air temperatures, more wind, overcast skies, or if you get cold easily, err on the side of wearing a thicker wetsuit. As mentioned above, these are general temperature guidelines and your level of comfort depends on many factors, most of all your body and preference.
Many brands will provide their own temperature recommendations that may differ slightly from the guide above. Don't hesitate to chat with a knowledgeable salesperson at a local surf shop to get their thoughts on wetsuits and temperatures. Surf shops typically receive lots of customer feedback and they should also be able to give you some good insights that are specific to your area.
Best Women's Wetsuits
Women's Spring Suits (1 – 2mm)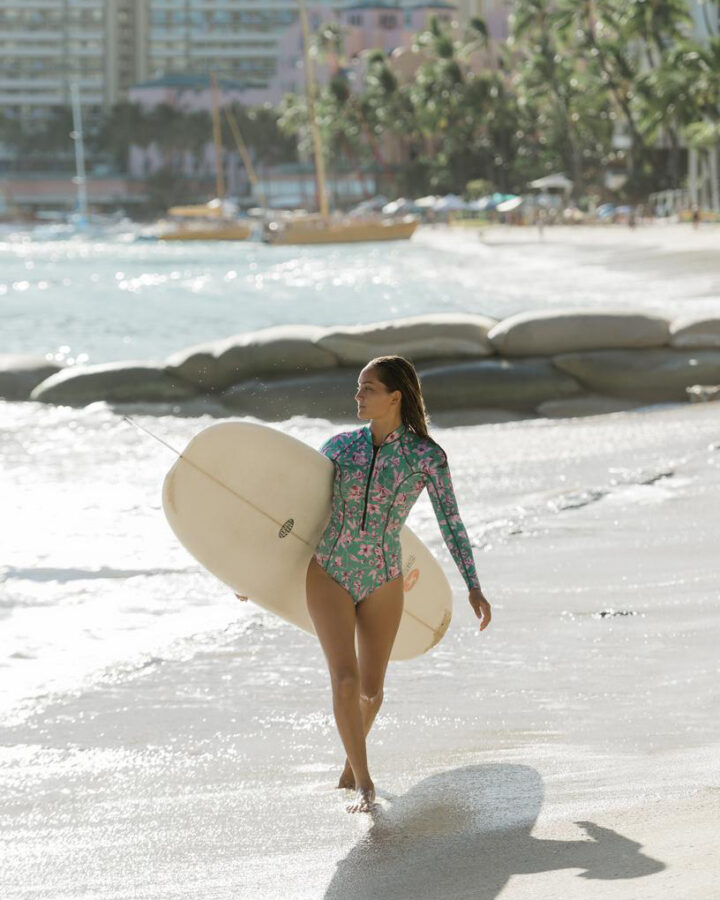 Since spring suits are generally worn in warmer temperatures for just an added bit of warmth, it's not as crucial to have advanced wetsuit technology to keep you warm. Whereas we definitely recommend to research and buy a cold-water wetsuit based on quality and functionality, with spring suits you have some room to play with fun styles.
The biggest point of variance between spring suits is their design. Spring suits come in many forms, from racerback tops with full-length legs to long-sleeves and shorts, to surf suits with 1 – 2mm neoprene for warmth.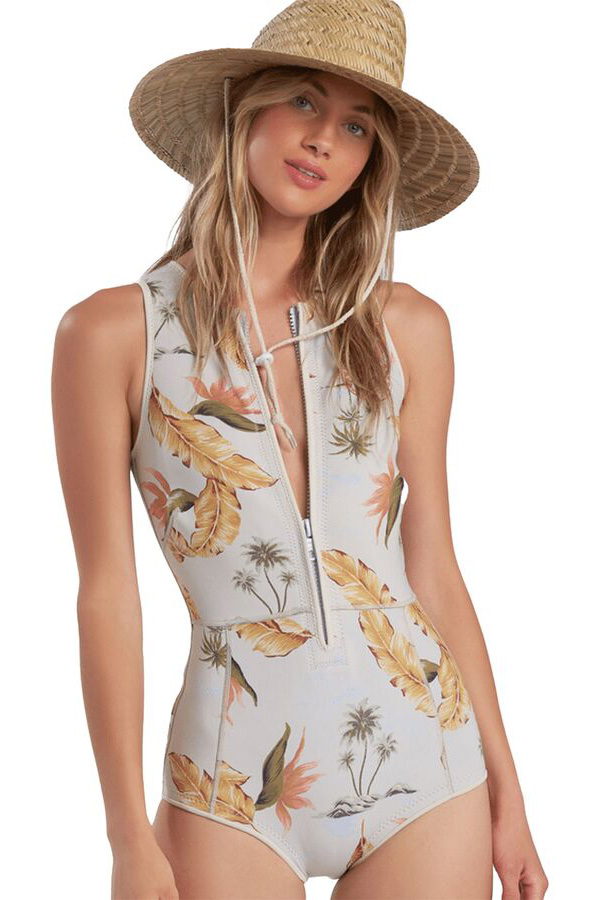 Billabong Sol Sista Shorty Wetsuit is perfect for when you just need an extra bit of warmth for warm water surfs. With 1mm neoprene, a subtle tropical print, and just the right amount of cheeky, this surf suit is a winner.
PRICE: $95.95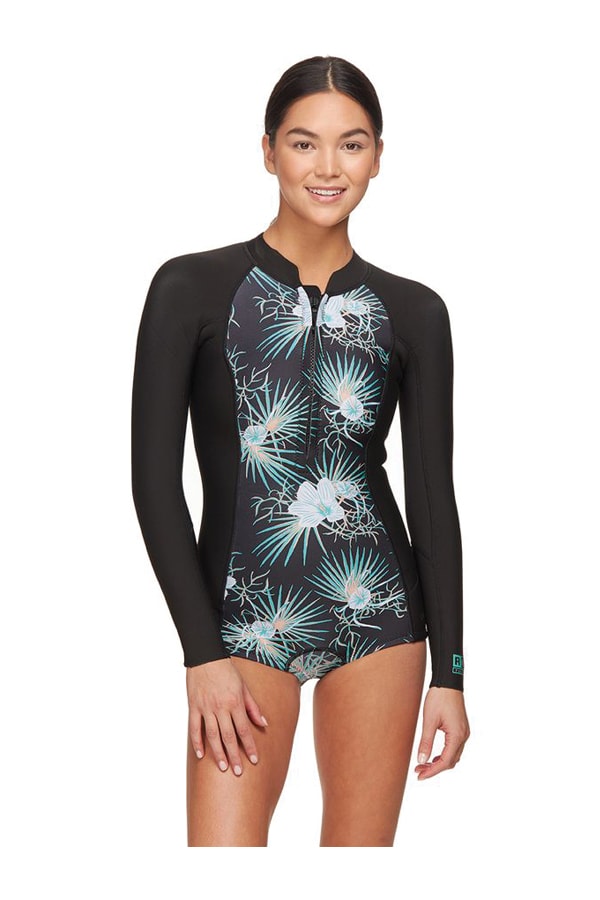 Patagonia's Long-Sleeved Spring Jane Suit (shown here in Bayou Palmetto) is a stretchy neoprene-free 2mm wetsuit made with Patagonia's proprietary Yulex® natural rubber and lined with high-stretch 100% recycled polyester jersey. The suit is sewn with flatlock construction for comfort and is best for water temps of 65°–75° F.
PRICE: $169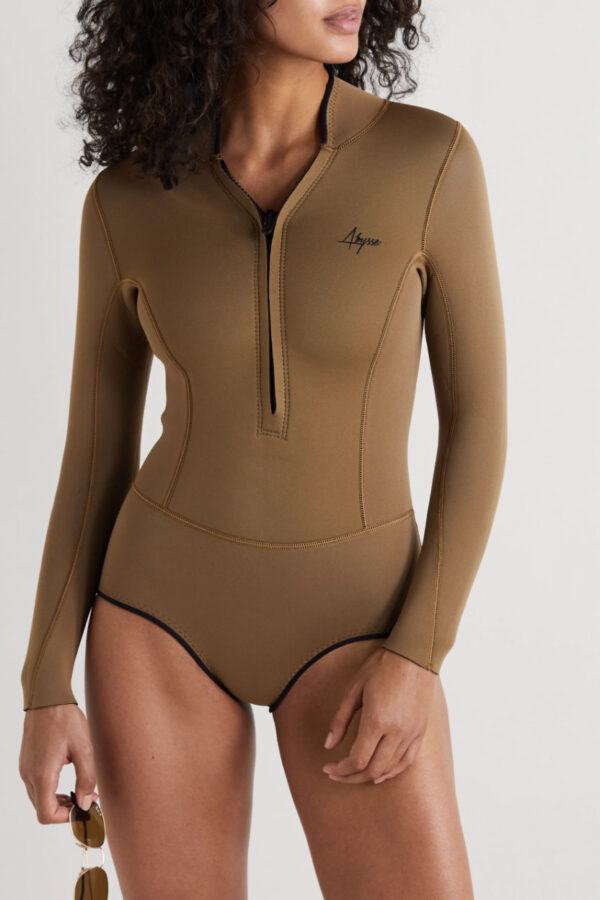 This ABYSSE Lotte Spring Suit is a lightweight bikini-cut suit that's super chic and perfect for when you want a little bit of extra warmth for your session. Bonus: it's made with 100% Yamamoto limestone (which is more friendly to the environment than standard neoprene).
PRICE: $348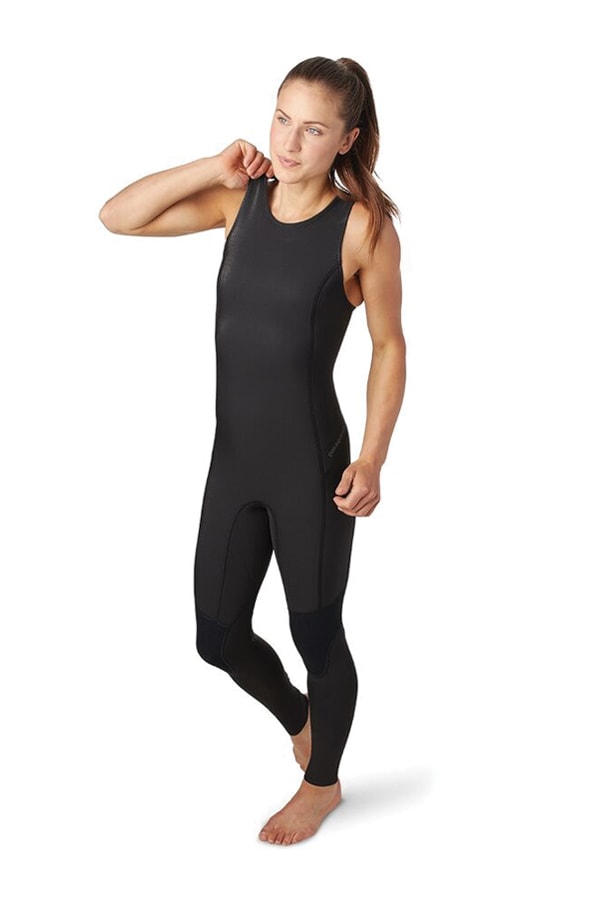 Made with a neoprene alternative called Yulex created from renewable natural rubber from Hevea trees, Patagonia's 2mm Long Jane Spring Suit is as good for the environment as it is for your warmth. This spring suit offers warmth, comfort, and sun protection for the core and legs while maintaining full freedom of movement for paddling. Choose from two colors: Classic Black, or Bayou Palmetto.
PRICE: $169
Shop Spring Suits
3/2 WOMEN'S WETSUITS
NOTE (April 2021): In 2020, due to COVID delaying production and many people taking up surfing, the vast majority of wetsuit brands and retailers are super low on wetsuits right now. So while we highly recommend the below wetsuits, it's slim pickings at the moment size-wise, so if you need a wetsuit pronto, it's probably your best bet to go with what's available at the links below. Hopefully, wetsuit brands will re-stock soon! Cheers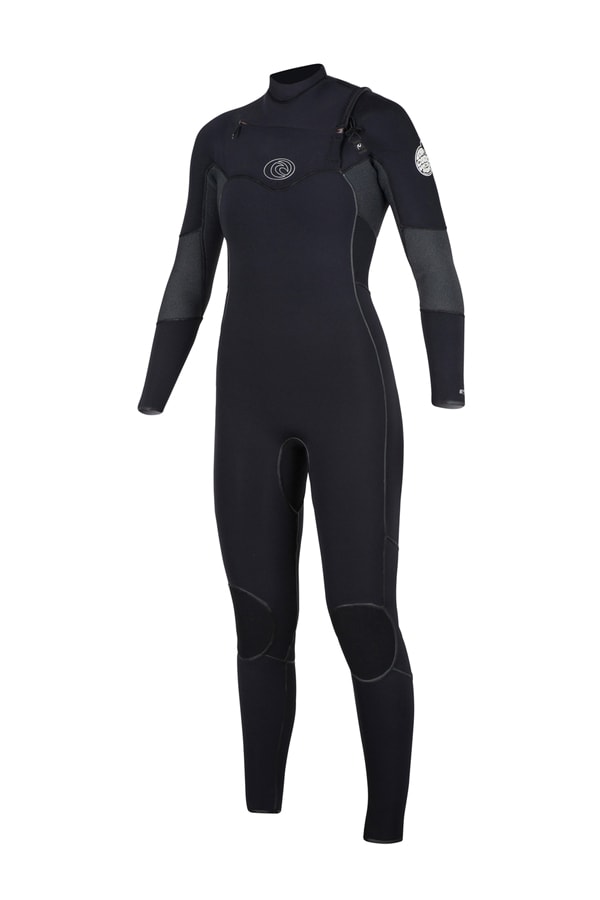 Rip Curl's Flashbomb Wetsuit has won praise and awards for years with its maximum warmth, great flexibility, and fast drying. Rip Curl claims it's the "fastest drying wetsuit in the world," which comes in especially handy if you don't dig climbing into a cold damp wetsuit. I love cold damp wetsuits, said no one ever. A few years ago, Rip Curl launched its new Flashbomb E5 Flash Lining with 25% more stretch, faster drying time, and a lighter lower profile. This lightweight warm suit is Rip Curl's most expensive suit, but the quality and durability will make it last.
PRICE: $399.95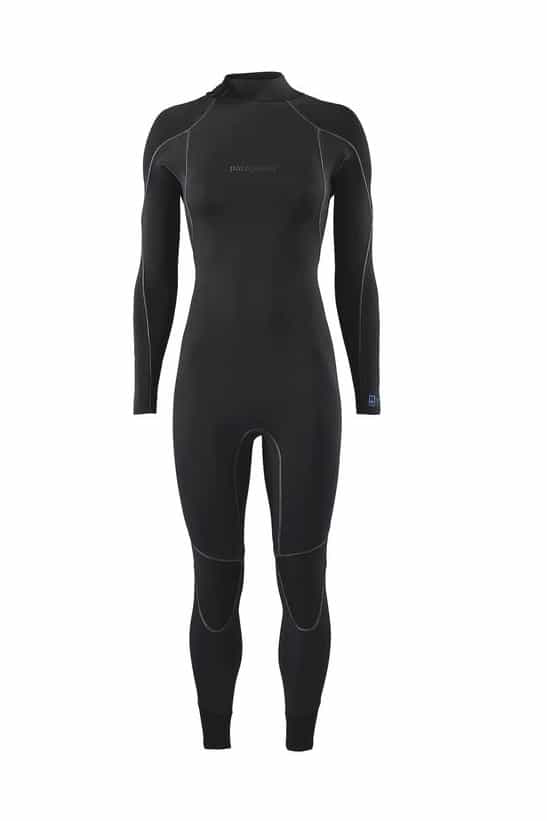 Patagonia has received lots of attention for their latest line of wetsuits that are neoprene free. Neoprene wetsuits are not very eco-friendly or easy to recycle, so Patagonia created a wetsuit from renewable natural rubber from Hevea trees. Patagonia's wetsuit production reduces CO2 emissions by up to ~80% when compared to conventional, nonrenewable neoprene, and the wetsuits themselves have received rave reviews for durability and warmth. Good for the environment and your surfing? Sounds like a win, win! We also love that Patagonia's women's wetsuits come with the option of front-zip or back-zip.
PRICE: $429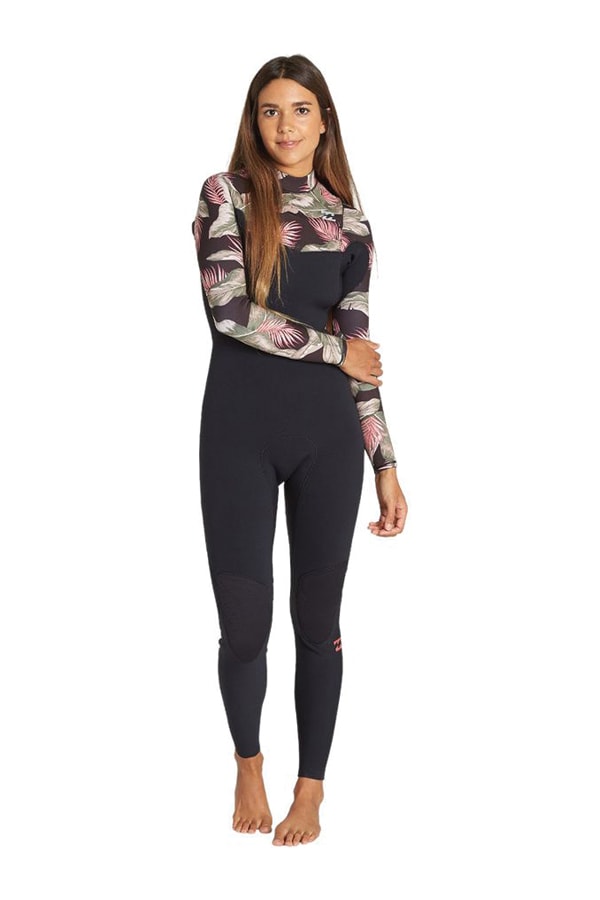 Billabong's 3/2mm Chest Zip Furnace Comp Wetsuit is their high-performance wetsuit for women. The special Furnace Carbon lining uses carbon threads to maximize warmth, while the lightweight foam core minimizes weight. The minimal seams and exclusive engineered perforated knit gives increased stretchability, and a two-stage closing system (Drymax chest zip entry) keeps the water out.
PRICE: $299.95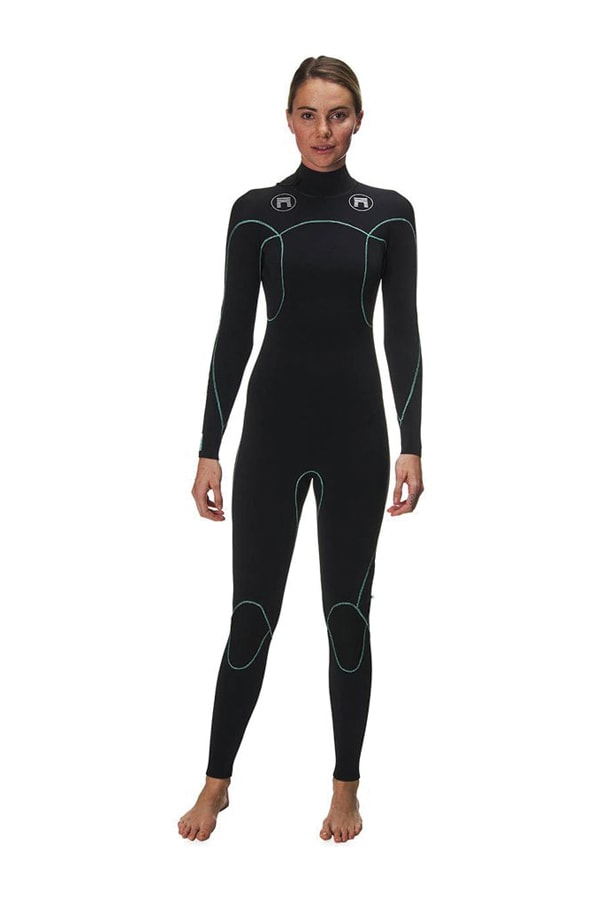 Matuse specializes in premium wetsuits made with limestone-based rubber (as opposed the typical petroleum-based neoprene). Matuse's two types of rubber–Geoprene and Geoflex–are not only better for the planet (hooray!), their technology comes with a whole lot of perks. These limestone-based rubbers are 98% water impermeable which means these wetsuits don't soak up water and therefore stay warmer, lighter, and dry faster. The Artemis 3/2MM wetsuit is made from Geoprene and is super flexible and buttery. In the water this wetsuit fits your body like a glove, keeping you warm without weighing you down.
PRICE: $500
4/3 WOMEN'S WETSUITS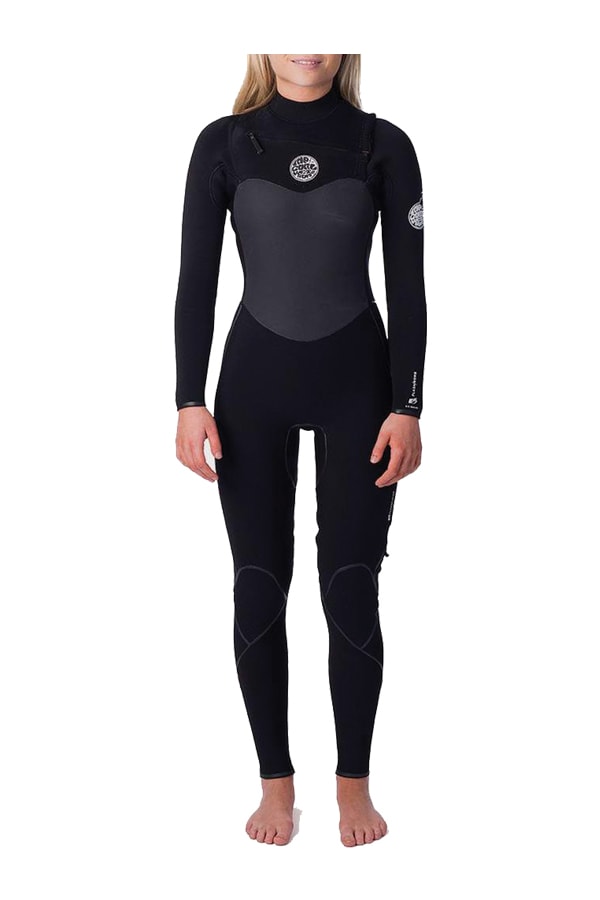 Rip Curl's Flashbomb 4/3 Wetsuit has the same flexibility and comfort as their 3/2mm with an extra level of warmth to keep you toasty in colder waters. Rip Curl's Flashbomb Series has an acclaimed history, and lucky for us, the company continues to improve the wetsuit design and tech year after year. The E5 Flash Lining provides stretch, warmth, and fast-drying, and the suit has mesh panels on the front and back to absorb solar heat and reduce wind chill. The Flashbomb is Rip Curl's priciest design, but it's well worth it for ultimate comfort and durability in the water. Available in classic black or blue.
PRICE: $ 419.95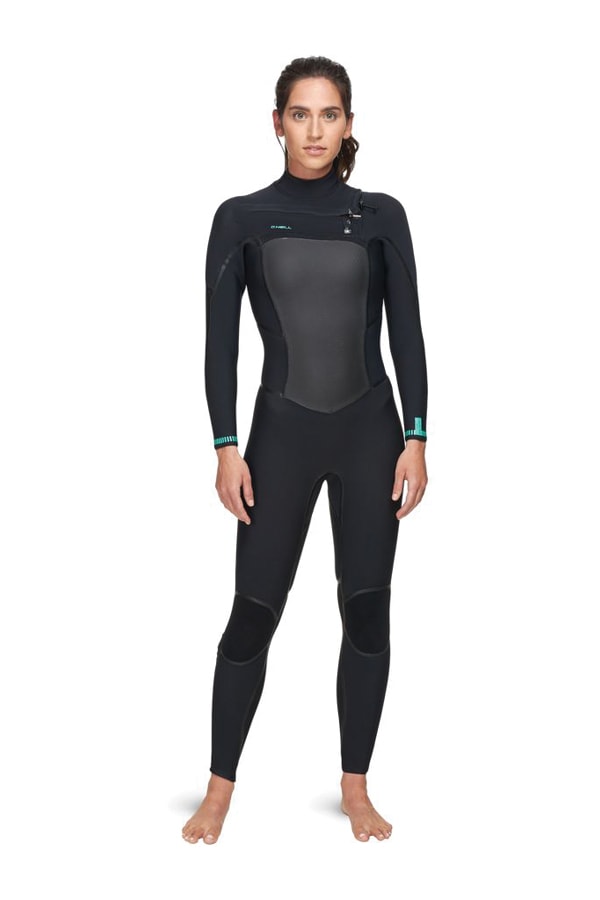 There's some serious tech happening in O'Neill's Psycho Tech Wetsuit that gives you the warmth, flexibility, and durability you want in 4/3-worthy temperatures. O'Neill's Technobutter 3 Neoprene is one of the most advanced super stretch neoprene on the market. The wetsuit uses small gaseous pockets in the Air Firewall to trap and retain heat. The tiny pores encapsulate warm air and keep it close to your body keeping you cozy. This technology is also what makes this suit weigh 20% less than traditional neoprene with 30% less water absorption.
PRICE: $449.95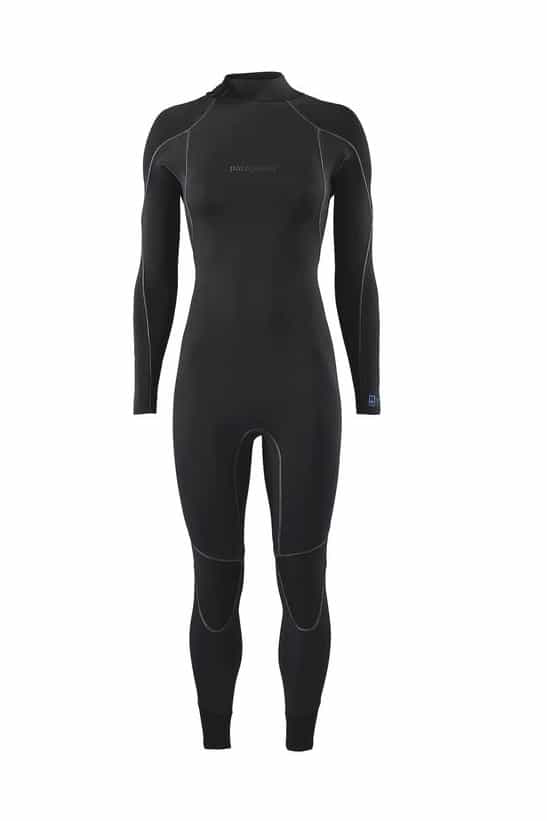 This is Patagonia's 4/3 model of their Yulex Wetsuit, which is actually 4.5mm/3.5mm. Like Patagonia's other full suits, this wetsuit comes in both a back zip and front zip.
PRICE: $469
5/4 WOMEN'S WETSUITS
If you're looking for a 5/4mm, you want the best technology and quality you can get to keep you toasty as a field mouse in a haystack at Christmas. Then just add on some 5mm booties and 5mm gloves and you're ready to face that ice-cold wonderland! Yew!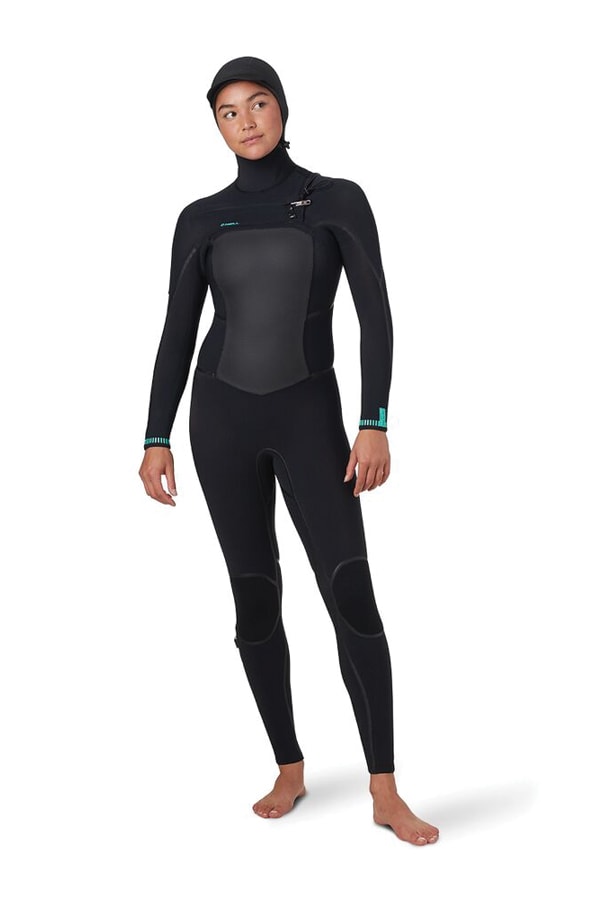 O'Neill's 5/4 Psycho Tech Hooded Wetsuit was designed to keep you as warm as possible in some darn cold surf. Instead of the typical 5/4, it's actually a 5.5/4mm, giving you .5mm of extra thickness for the coldest conditions. O'Neill's Technobutter 3 material delivers some of the best flexibility around for a suit of this thickness, and the F.U.Z.E chest zip works with a special waterproof back panel to seal water out.
PRICE: $499.95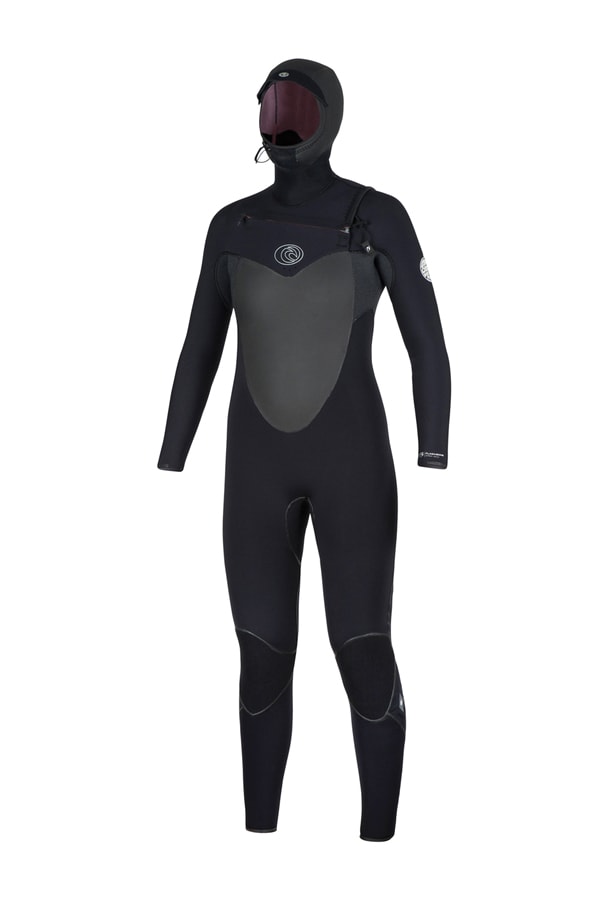 Rip Curl's Flashbomb Hooded 5/4 Wetsuit is the warmest suit in their primo Flashbomb Collection. Rip Curl's Flashbomb Wetsuit has received praise and awards for years for its maximum warmth, great flexibility, and fast drying. Rip Curl claims its the "fastest drying wetsuit in the world," which comes in especially handy if you don't dig climbing into a cold damp wetsuit. I love cold damp wetsuits, said no one ever. A few years ago, Rip Curl launched their new Flashbomb E5 Flash Lining with 25% more stretch, faster drying time, and a lighter lower profile. This lightweight warm suit is Rip Curl's most expensive suit, but the quality and durability will make it last.
PRICE: $469.95
WETSUIT BUYING TIPS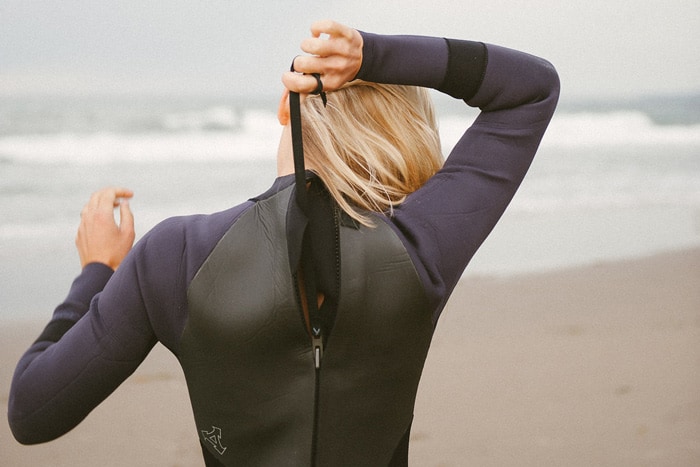 JUMP AROUND – Wetsuit fit can be a tricky thing, so trying on a wetsuit before you buy (or before you commit) is a must. When you try on a wetsuit, move around to see how it moves with your body. Touch your toes, do some pop-ups, paddle some air, and make some surf movements to see how it feels. The suit is going to feel different and be a bit looser in the water, but it's a good idea to move as much as possible to get an idea if it's hitting you wrong anywhere.
GET THE RIGHT FIT – You want a snug fit without being too restrictive, and you want as much moveability as possible. A suit that's baggy in any area is a no-go. Loose neoprene will let water in so you'll get colder faster, and it could also rub your skin causing a rash (and uncomfortableness).
FIND DEALS ONLINE – I've found some really great discounts on women's wetsuits online. If you find a great online deal just make sure the company has a good return policy because you'll want to make sure the wetsuit is the ideal fit for you. Also, do some research on the brand of wetsuit so you are making the best-educated guess on size, and then you can try it on when you receive the wetsuit. If the fit isn't right then you can return it for another size or suit.
DIFFERENT BRANDS HAVE DIFFERENT SIZING – This might be a given, but know that just like any clothing brand, wetsuits come in very different sizes and cuts. Your size in one brand might be different in another brand, and what might work great for your friend might not necessarily be the best fit for you.
QUALITY GOES A LONG WAY – As with many things in life, you get what you pay for. If you happen to find a really good quality wetsuit at a discount, that's awesome, but typically cheaper wetsuits aren't going to have the quality. Many less expensive wetsuits don't last very long and won't keep you as insulated. A cheap 3/2mm just isn't going to keep you as warm as a really quality 3/2mm. So as a rule of thumb, the top of the line wetsuits will have the brand's best tech to keep you toasty when you need it most.
Check out more surf swimwear:
Surf Swimwear for Women / 8 Awesome Women's Surf Brands
Surfing Suits For Women / The Best Swimwear for Lady Sliders
17 One-Piece Swimsuits Perfect for a Day in the Surf
15 Chic Surf Bikinis That Stay On In The Waves