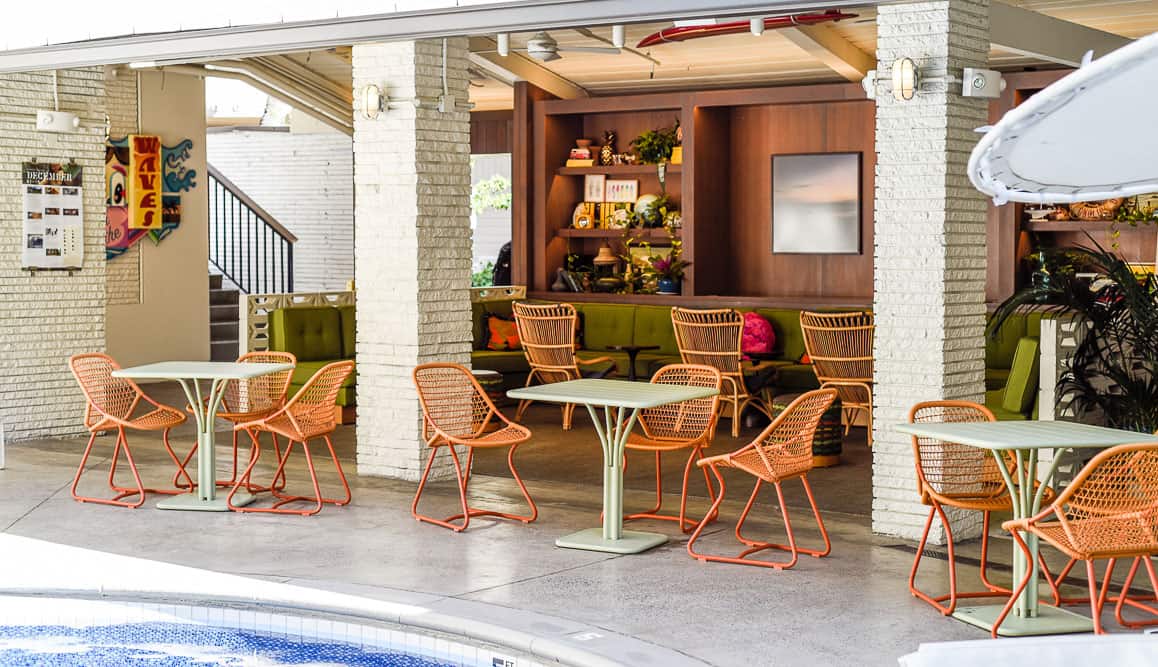 When we're in Oahu we typically stay on the North Shore for that sweet Hawaiian country life, but when we venture out to the big city, the Surfjack is where it's at. Opened in 2016, The Surfjack Hotel & Swim Club is a refreshing retro-modern addition to the Waikiki hotel scene.
Arriving at the Surfjack feels like showing up to a modernized Hawaiian set of Mad Men. The white geometric block walls surrounding the pool make the perfect backdrop for the pops of color from the lush palms and bright furniture sprinkled about.
Surfboards hang from the ceiling above the cushy lobby, and guests lounge around the Instagram-worthy pool that holds a message for your friends back home: Wish you were here.
But once you've relaxed into Hawaiian time at the Surfjack with a seasonal craft cocktail in hand, you won't be wishing for anything (besides swell).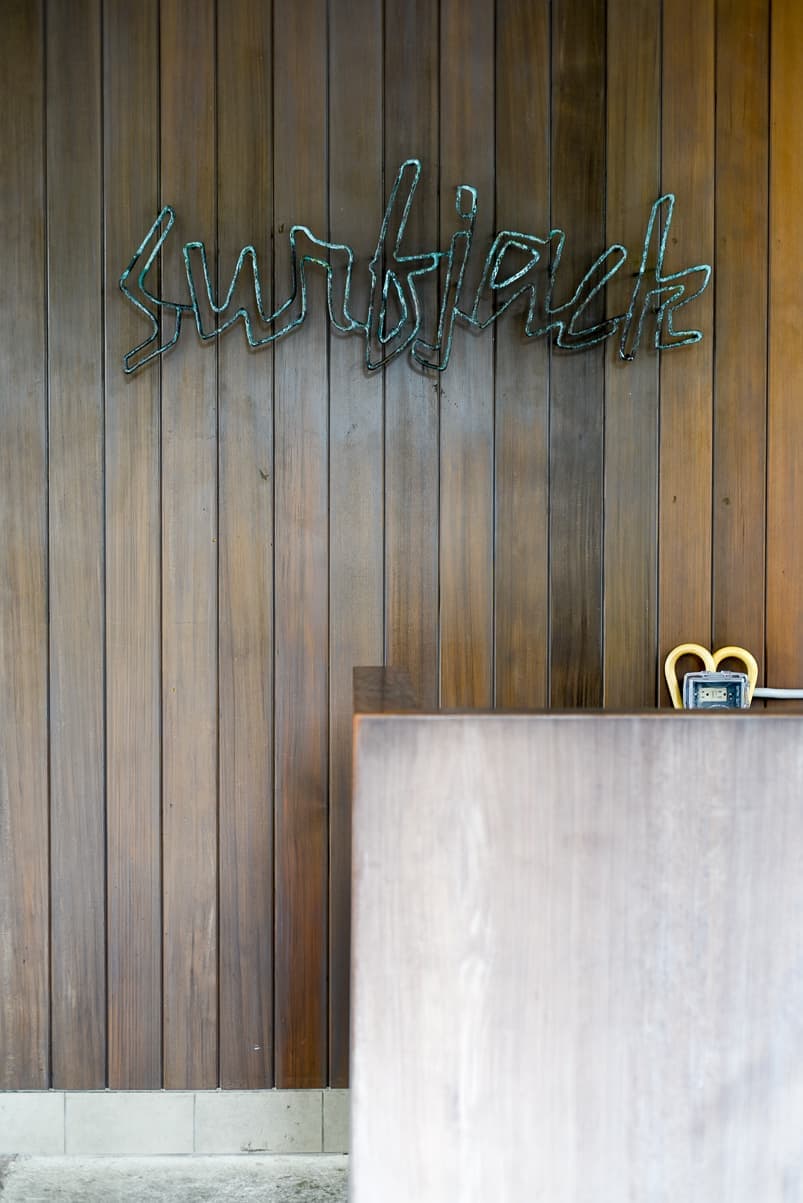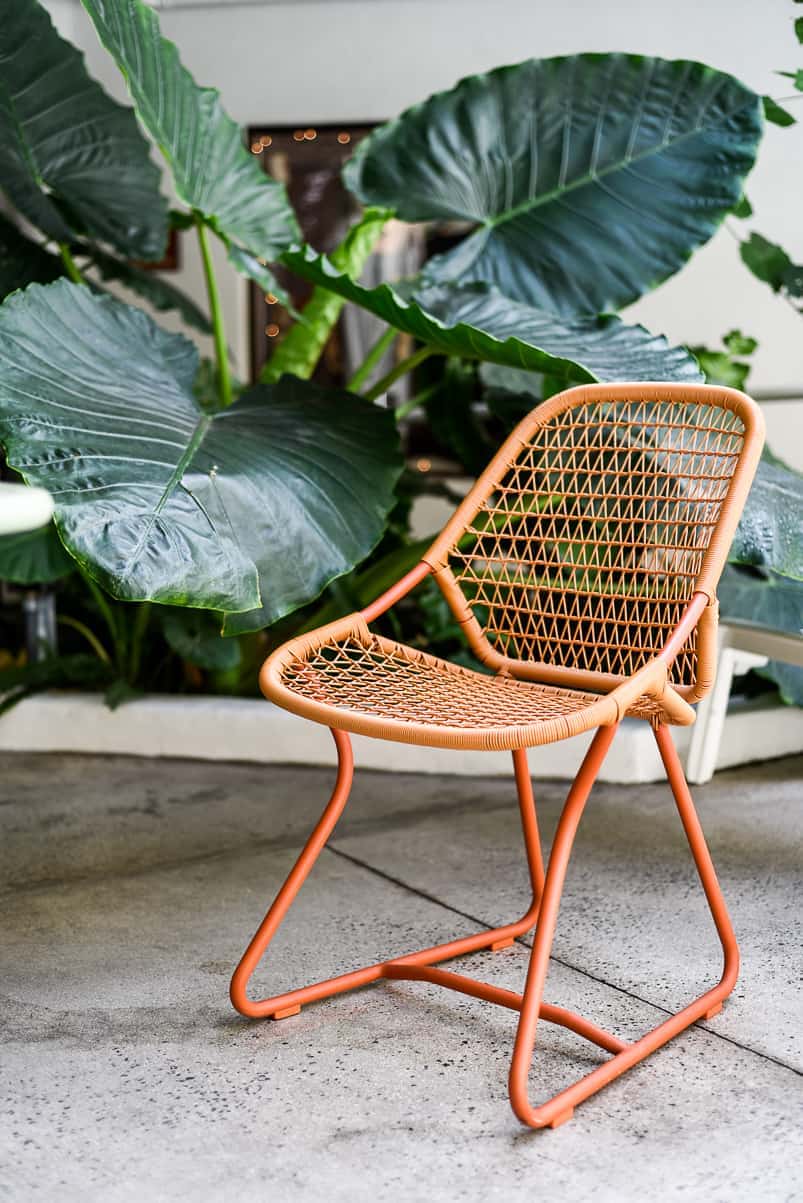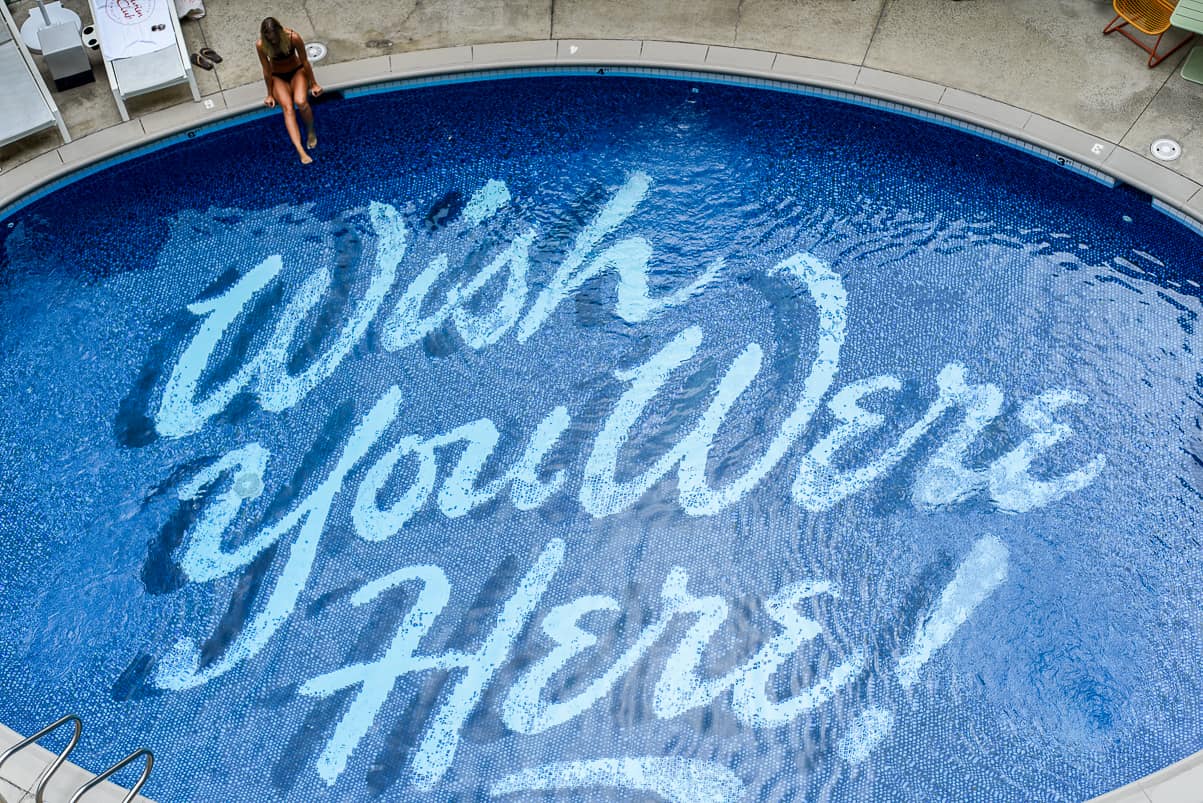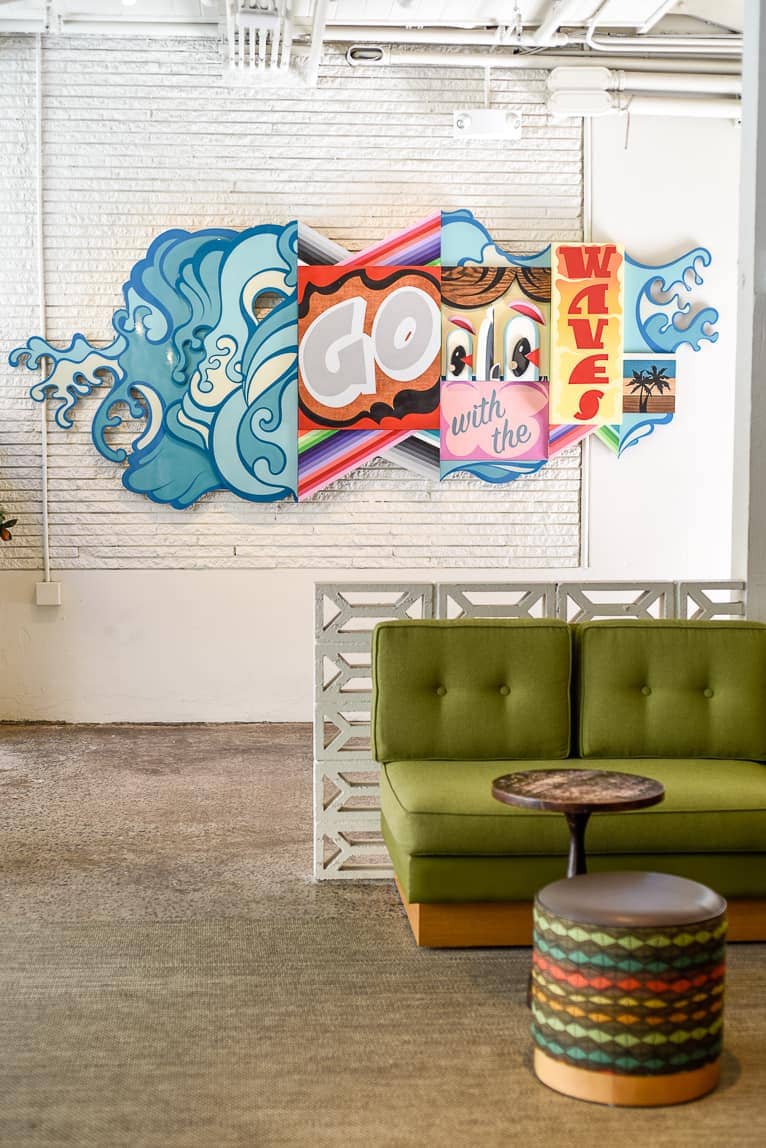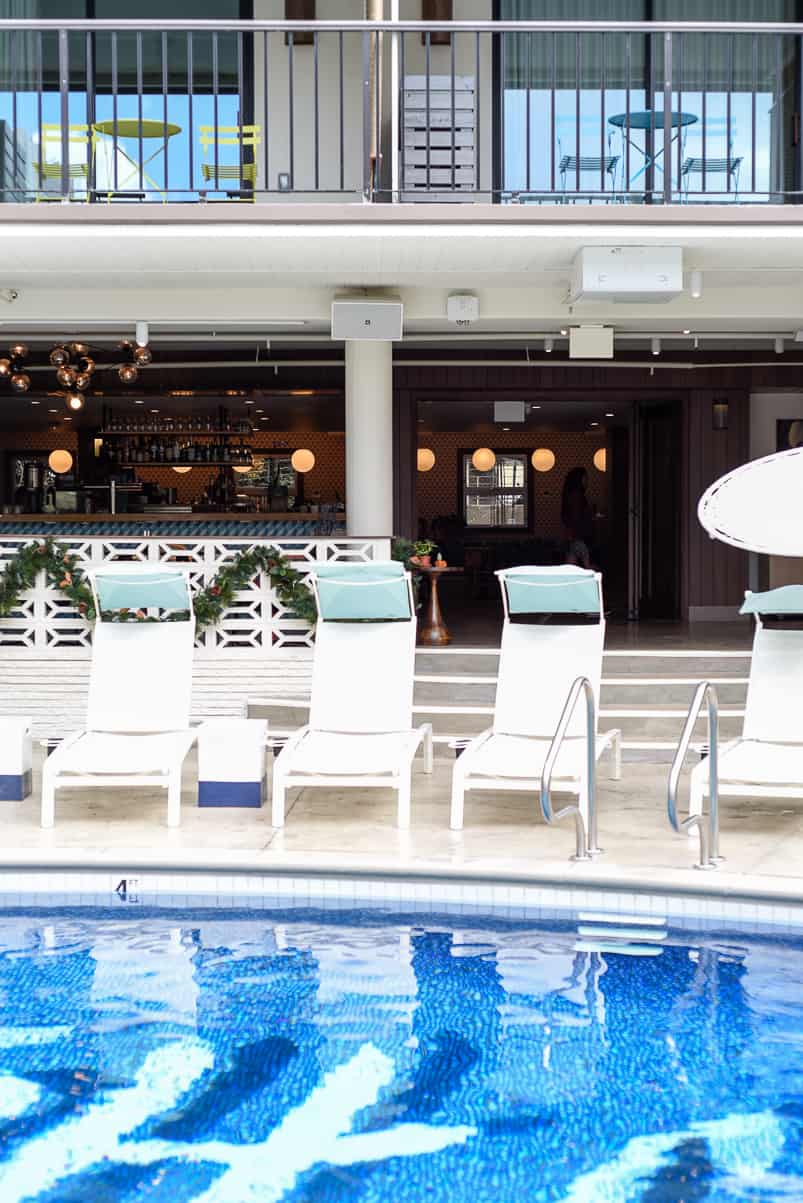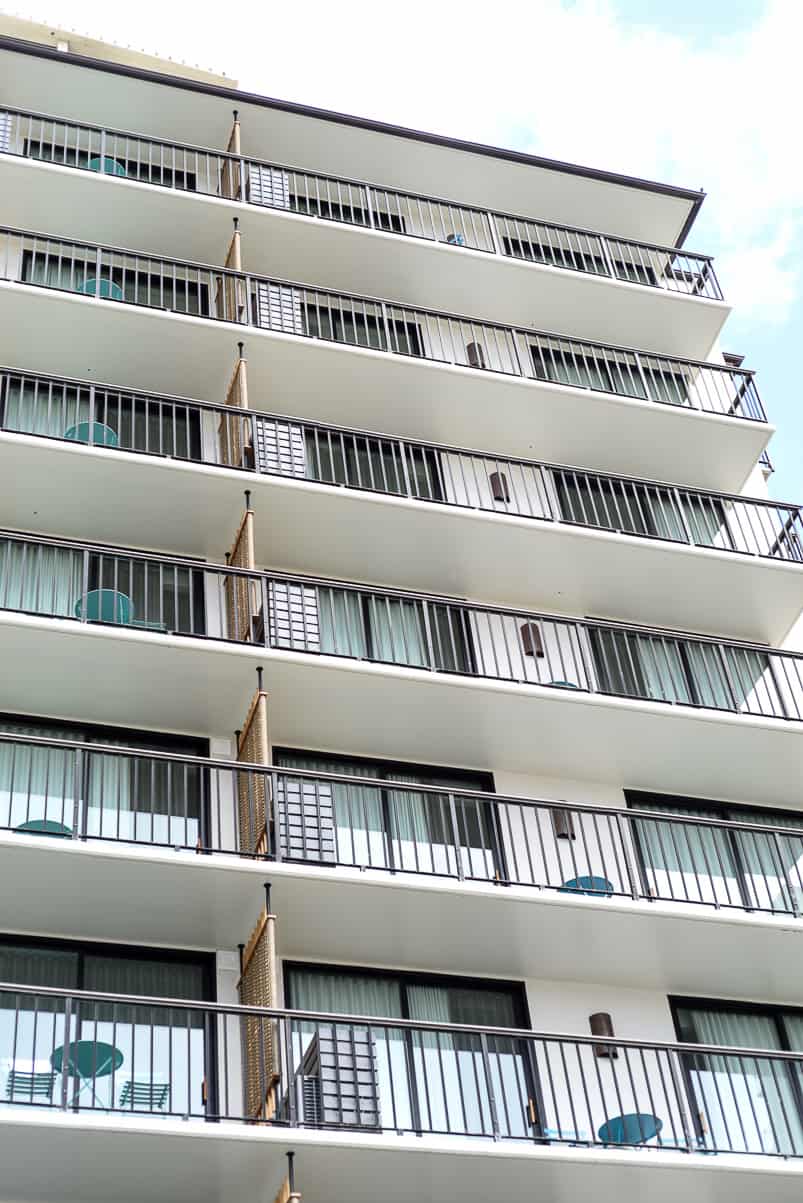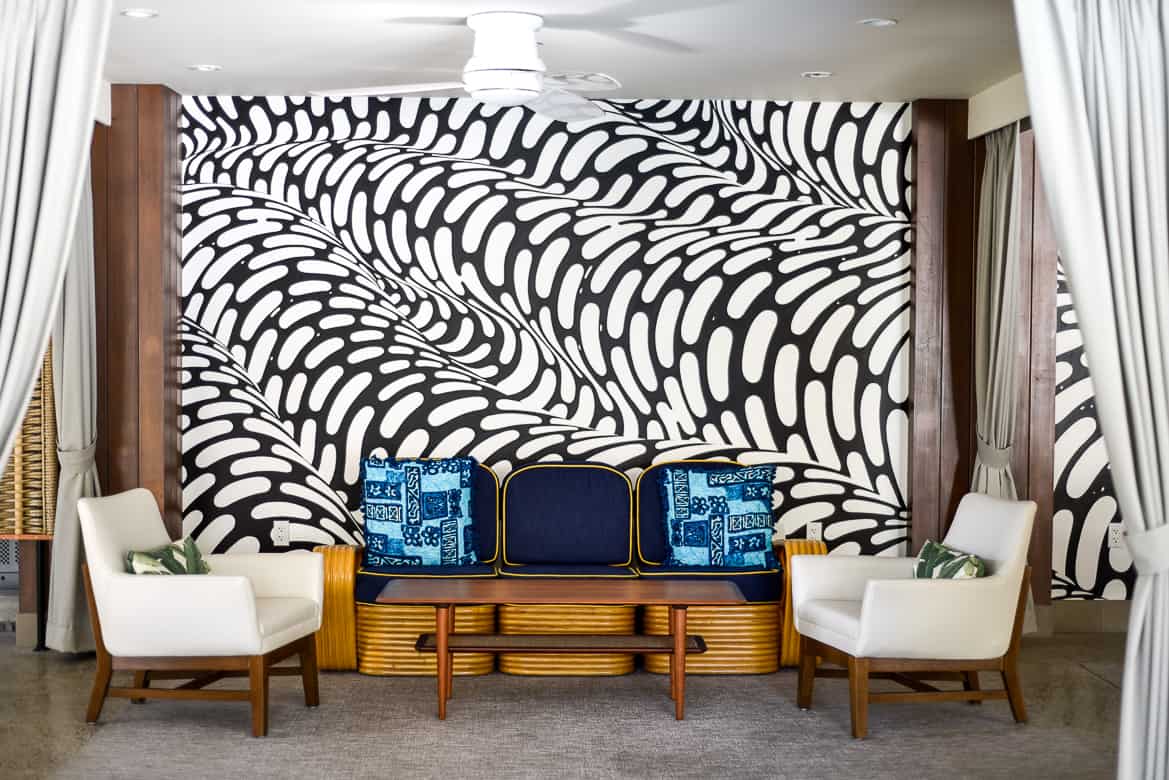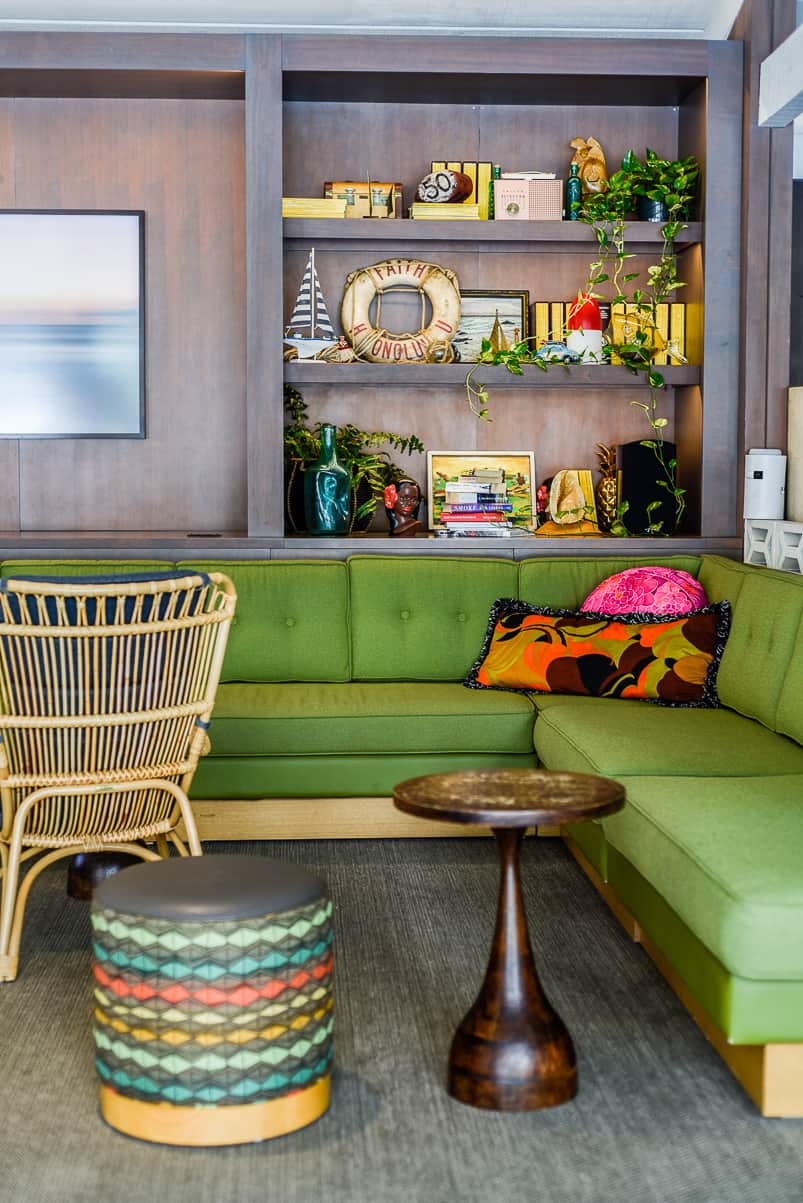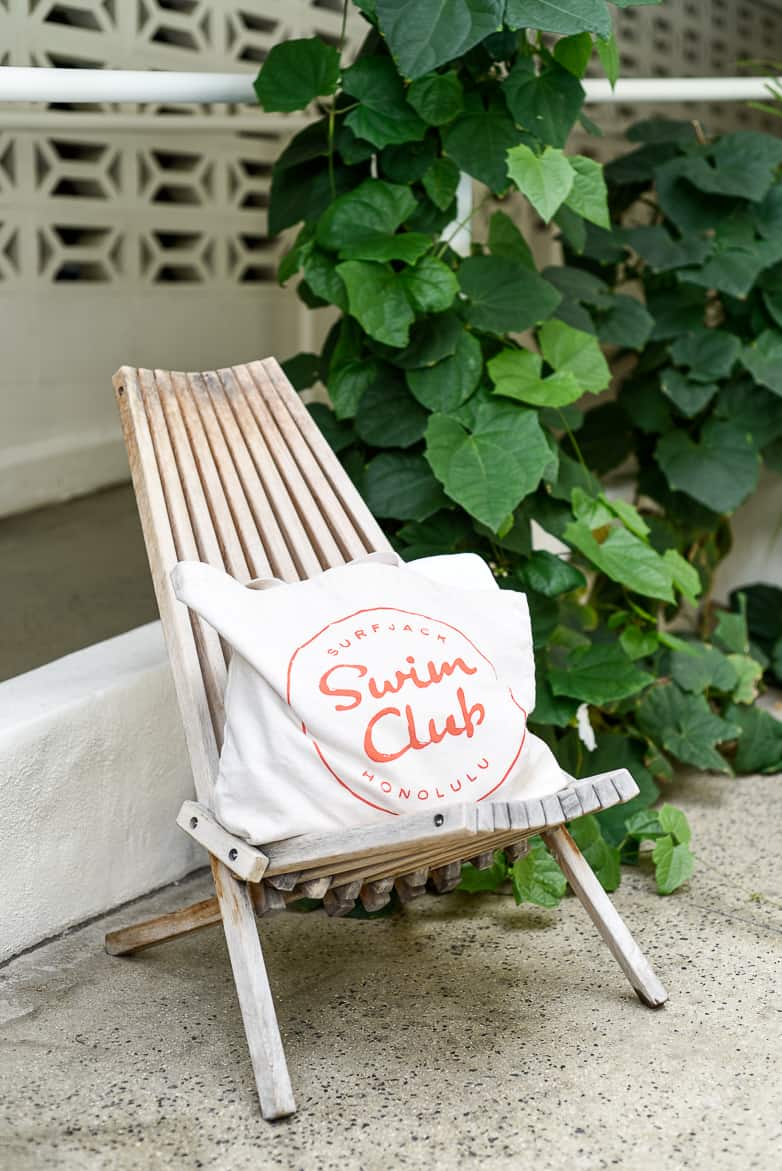 With 112 rooms, the Surfjack is big enough to bump into a few interesting people, yet small enough that it doesn't have the ginormous resort feel of many a' hotel in Waikiki. The feel is laid-back yet polished, and upscale yet unpretentious. The hotel nails a balance between beach bungalow chic and bright Hawaiian style.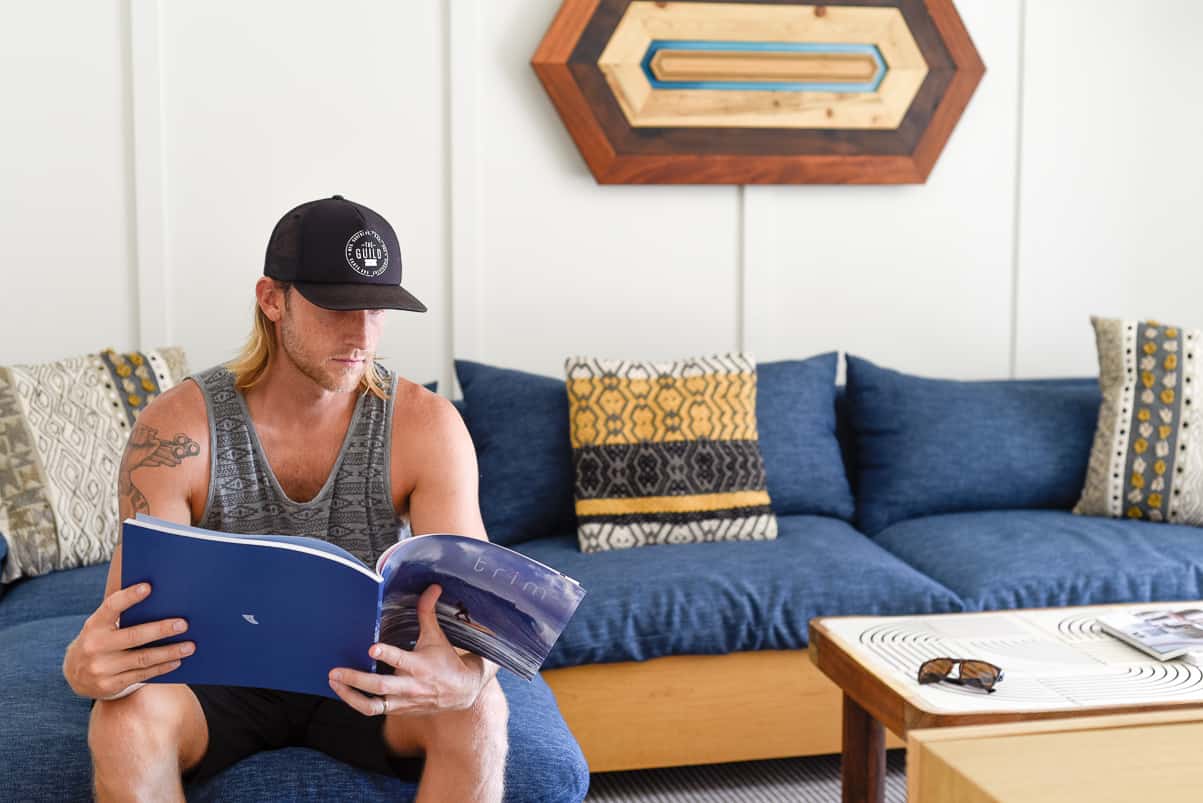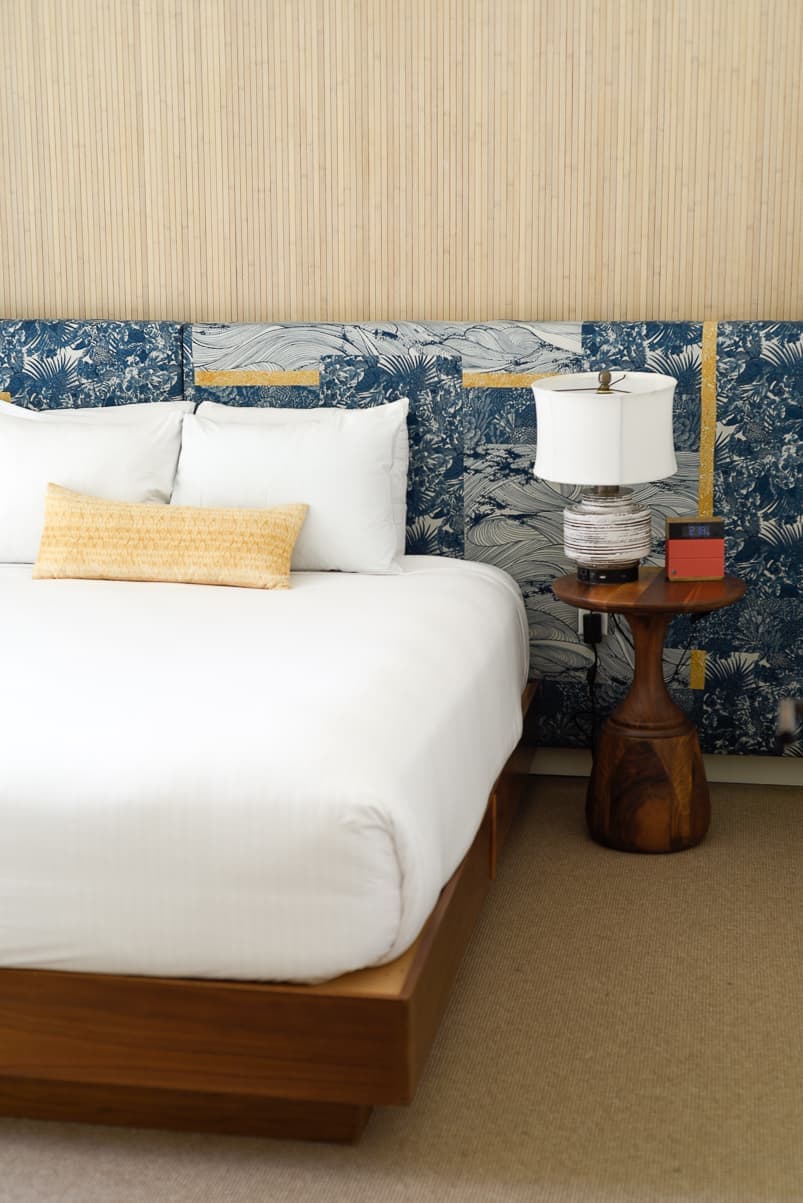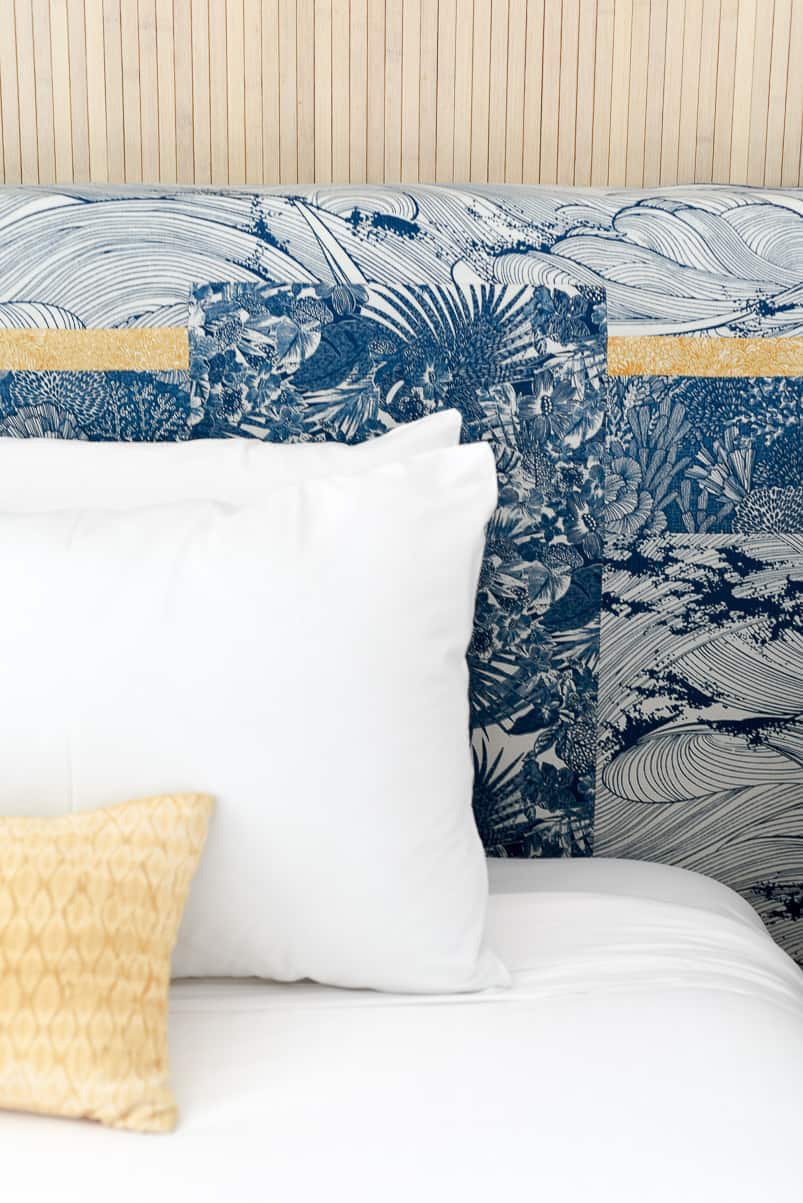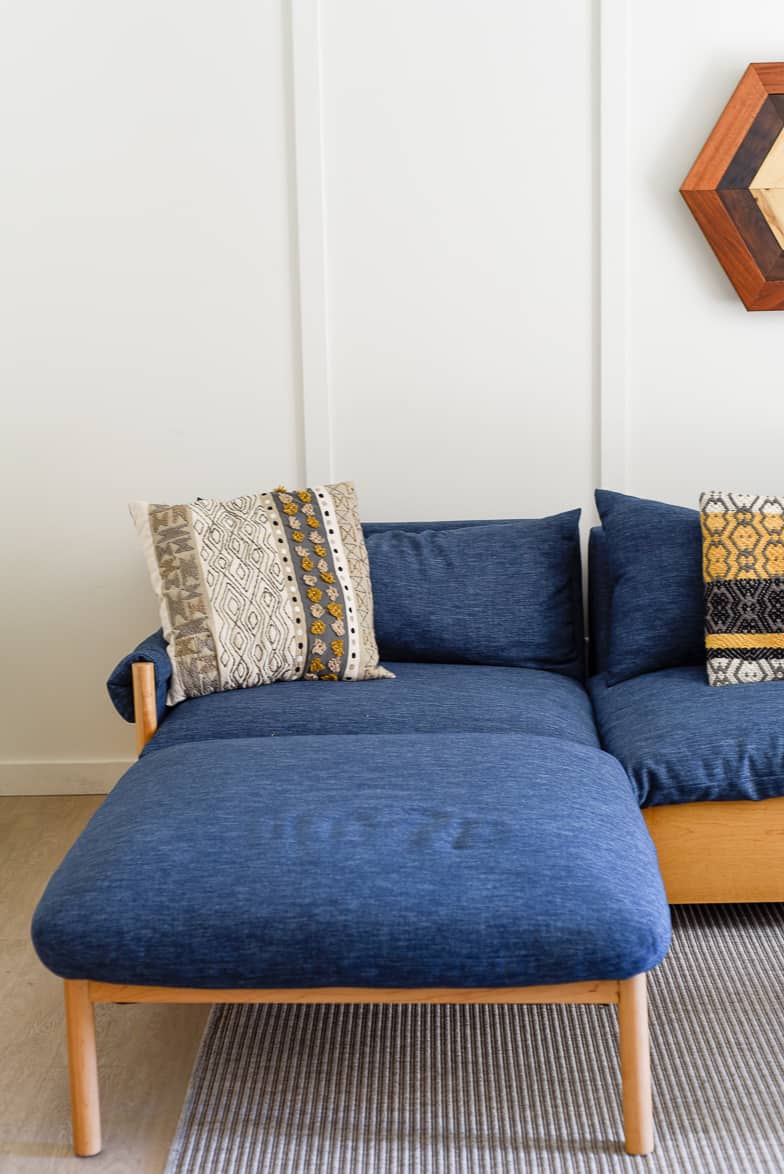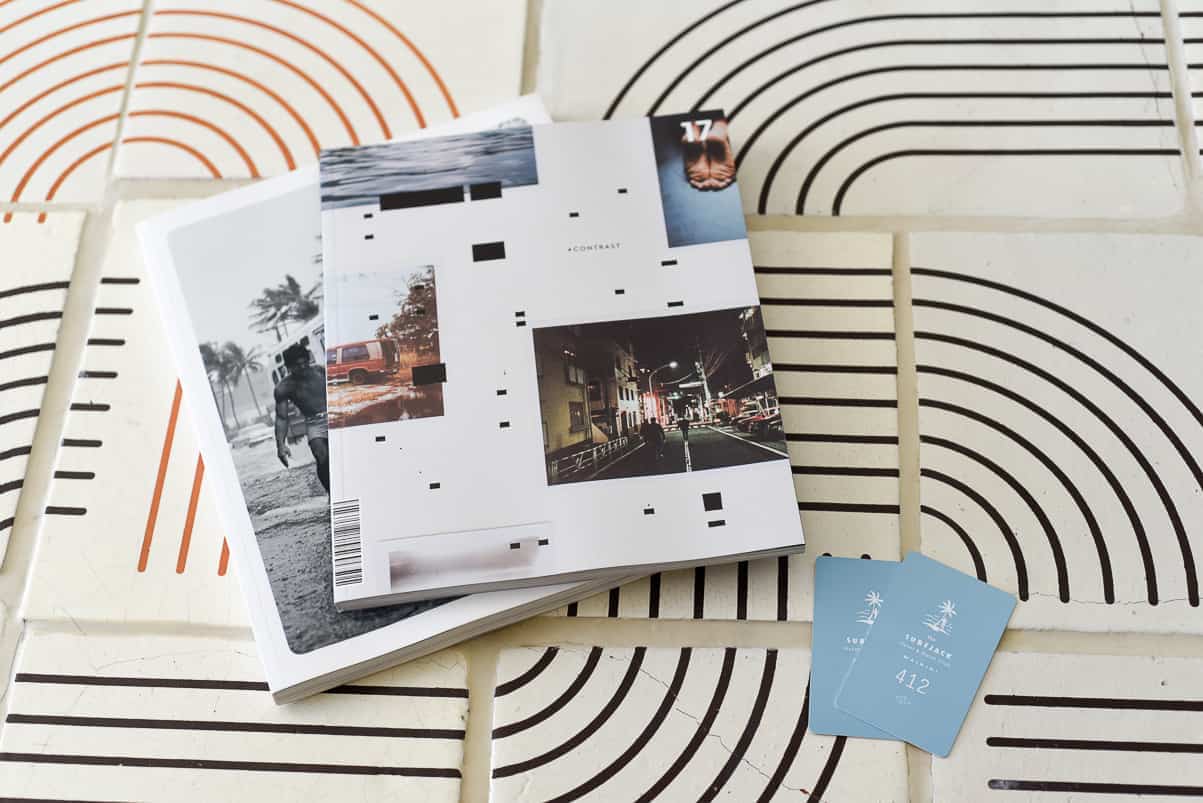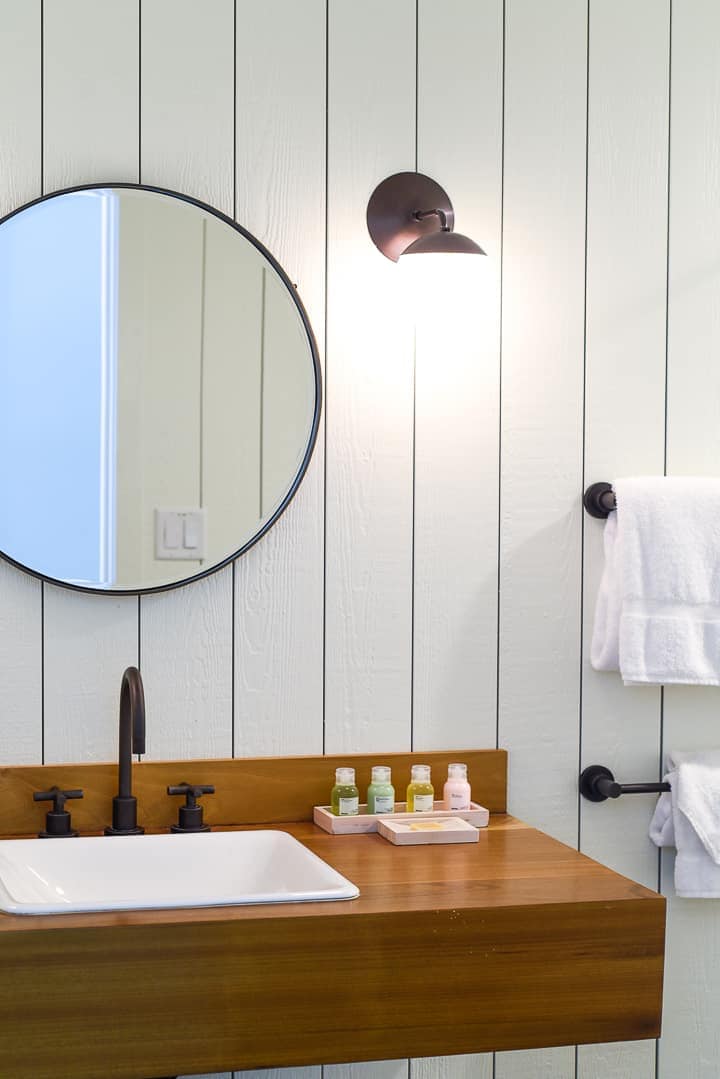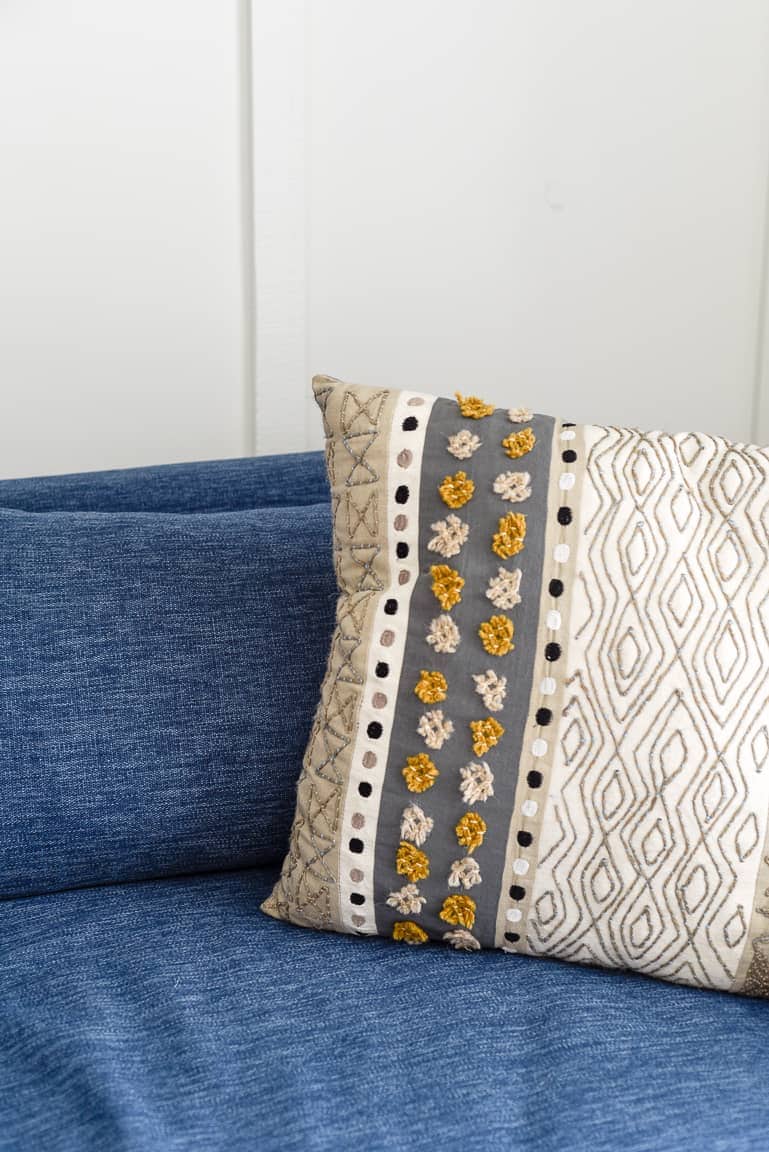 From the shaka print wallpaper in the restaurant to the throwback graphic lettering at the bottom of the pool, the Surfjack is meticulously designed, with nary a detail out of place.
The Surfjack worked with multiple local artists and designers to create one-of-a-kind pieces sprinkled throughout the hotel and guest rooms. The surf photography, murals, wallpaper, hand-painted picnic tables, staff uniforms… you name it, 'twas handcrafted and designed for the Surfjack with love.
Surfjack's restaurant and bar, Mahina & Sun's, serves up simple yet elevated Hawaiian-inspired food with a focus on local produce and sustainable seafood. Famed local chef Ed Kenney, a four-time James Beard Award nominee, creates menus that change with seasonal availability and only uses sustainably caught or farmed fish.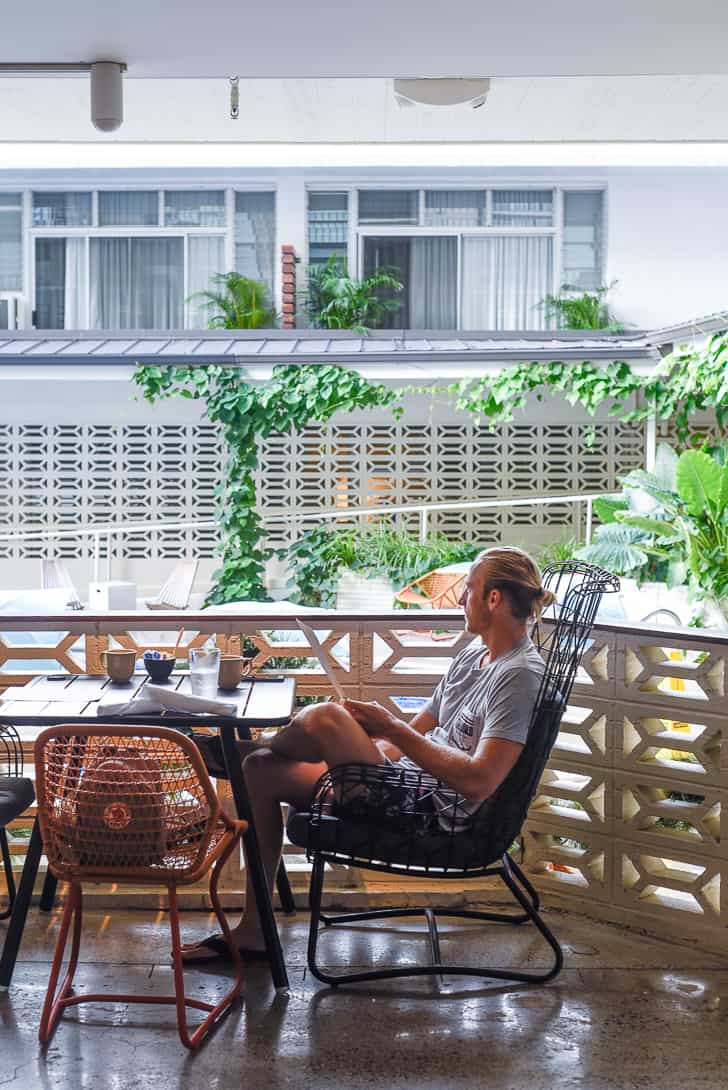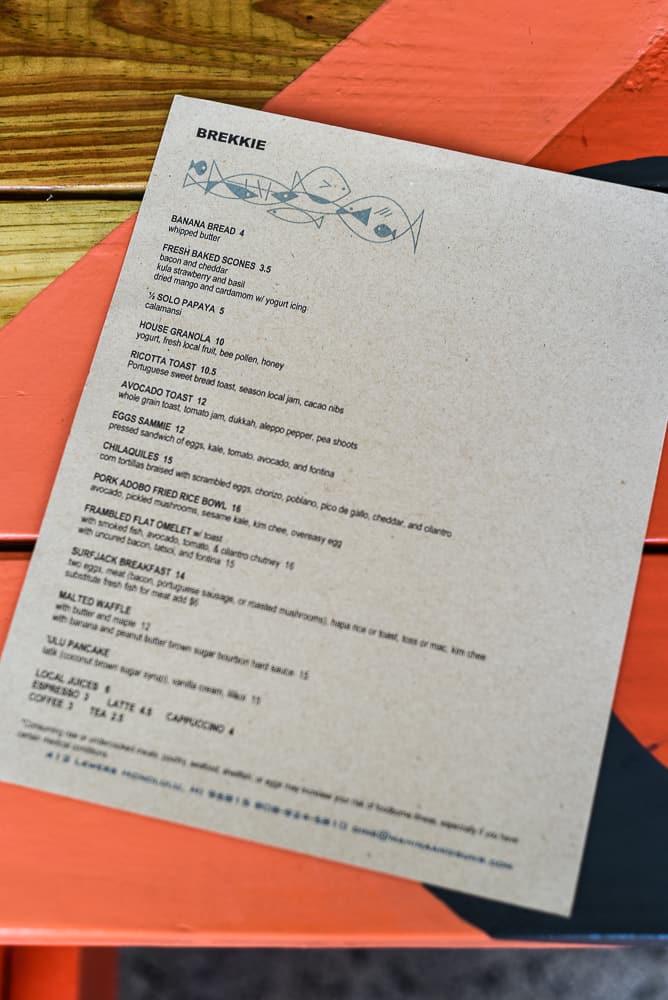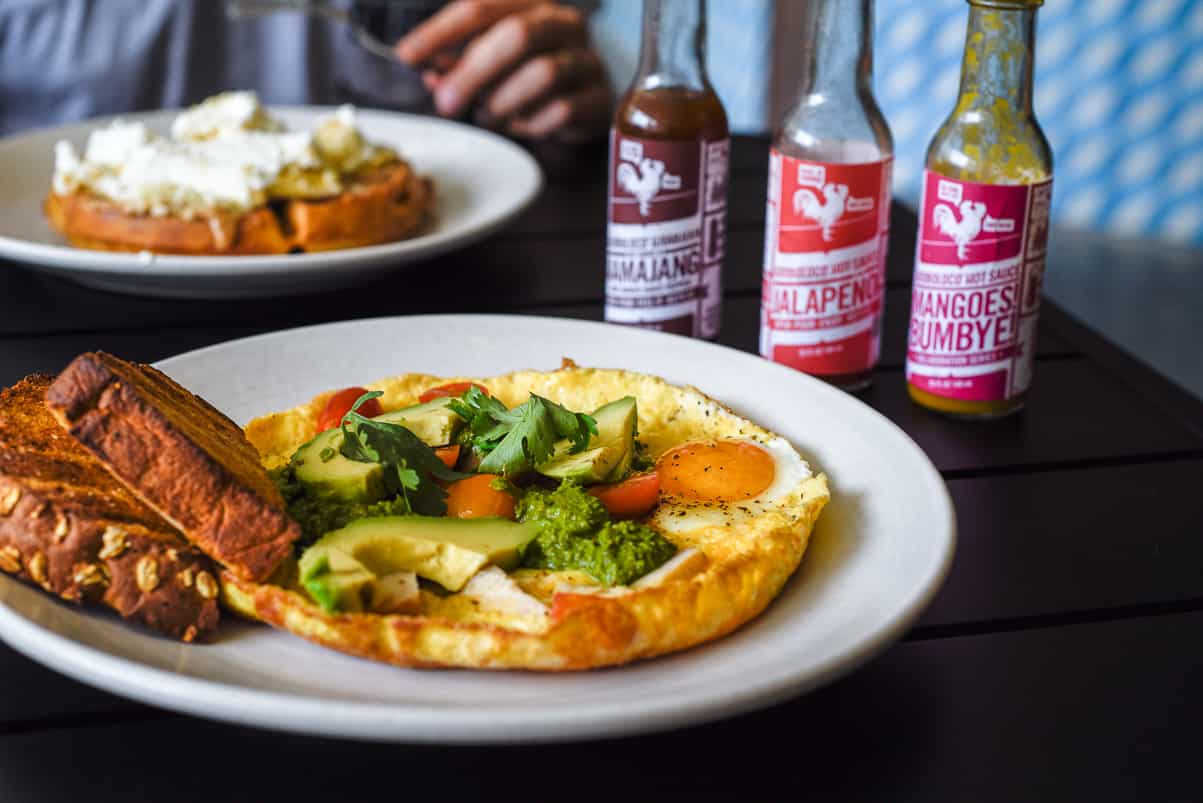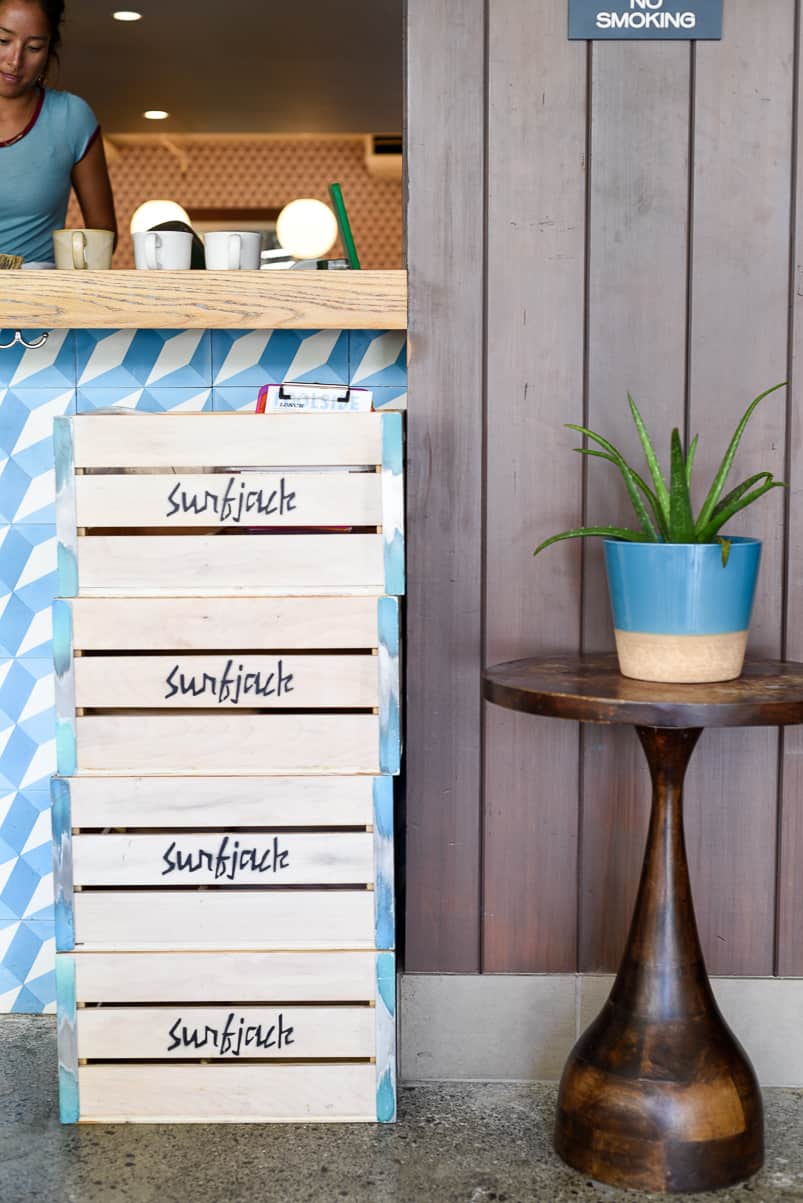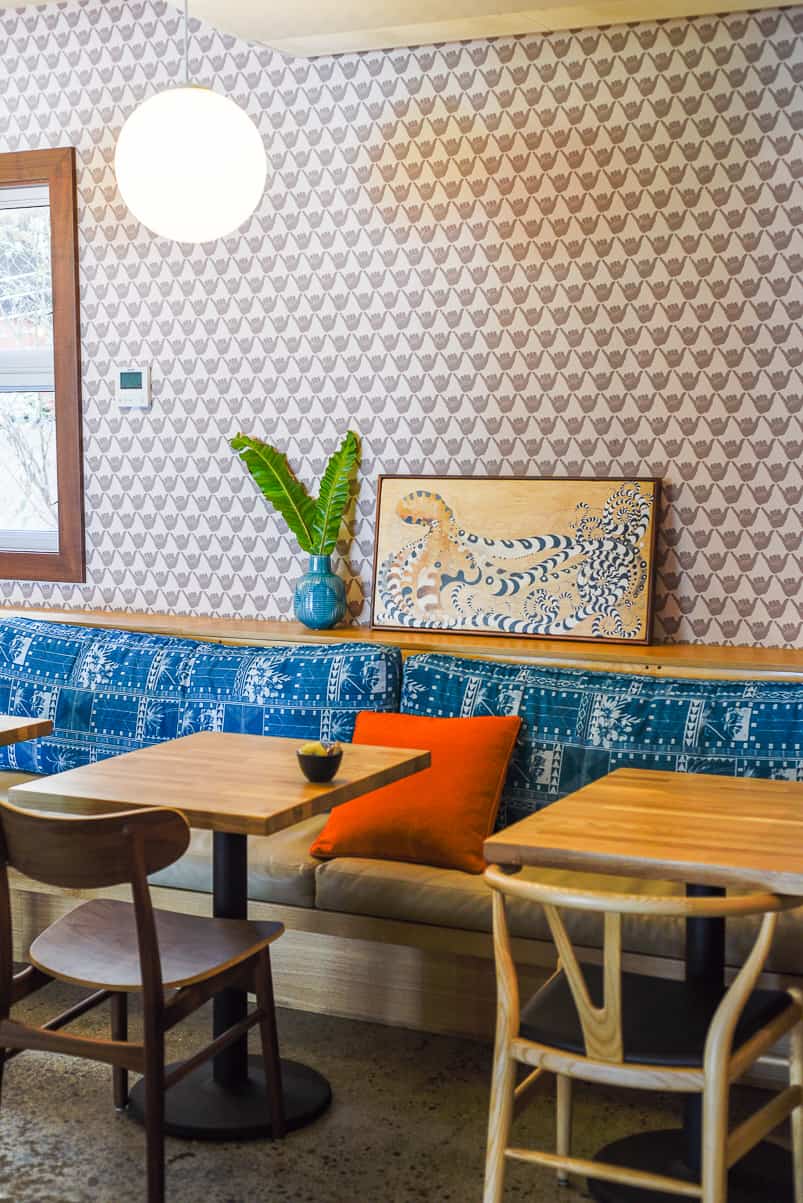 Breakfast, lunch, and dinner are served up with a view of the pool, and the house coffee, complimentary to guests in the AM, is a custom blend from Caffe Luxxe Artisan Roasters that's reputation proceeded our stay.
If you're in need of a caffeine fix later in the day, pop into Olive & Oliver, a connected craft coffee shop/boutique with Aussie-style coffee on offer. Not to mention their ridiculously good-looking Hawaiian-inspired cups and the assortment of groovy stuff for guys and gals you never knew you needed.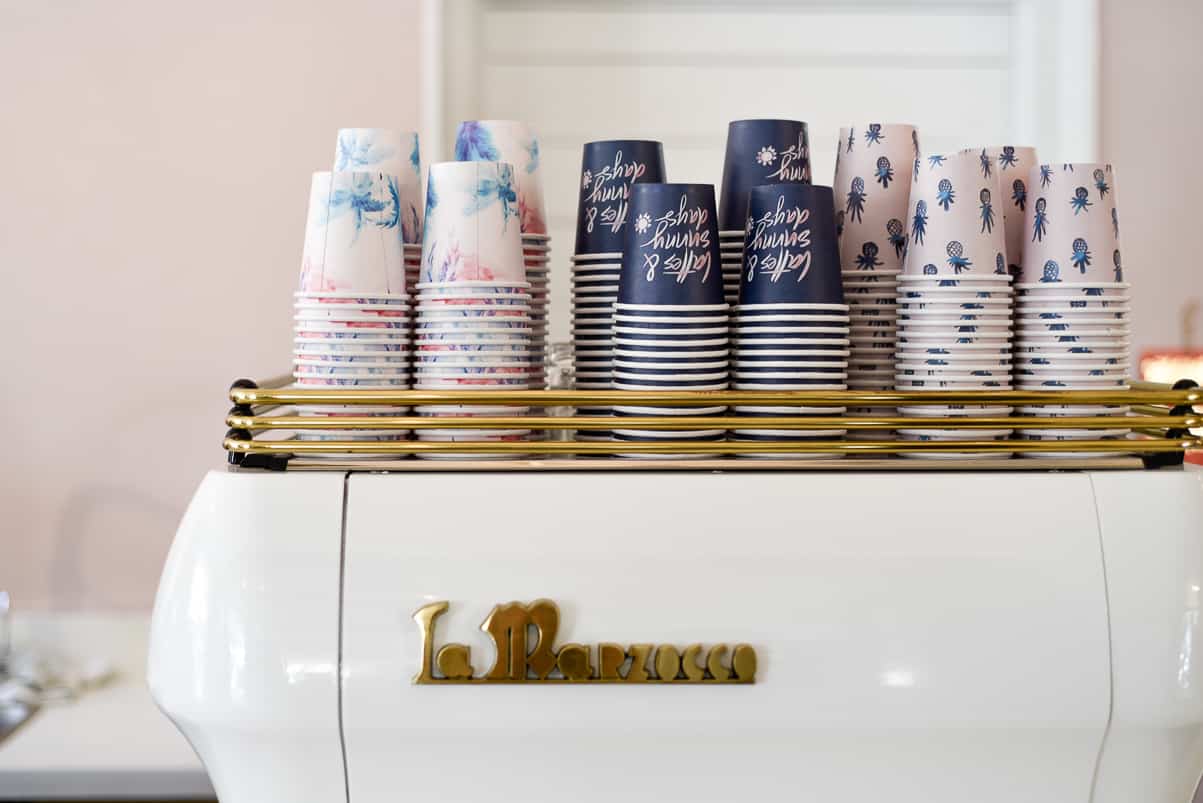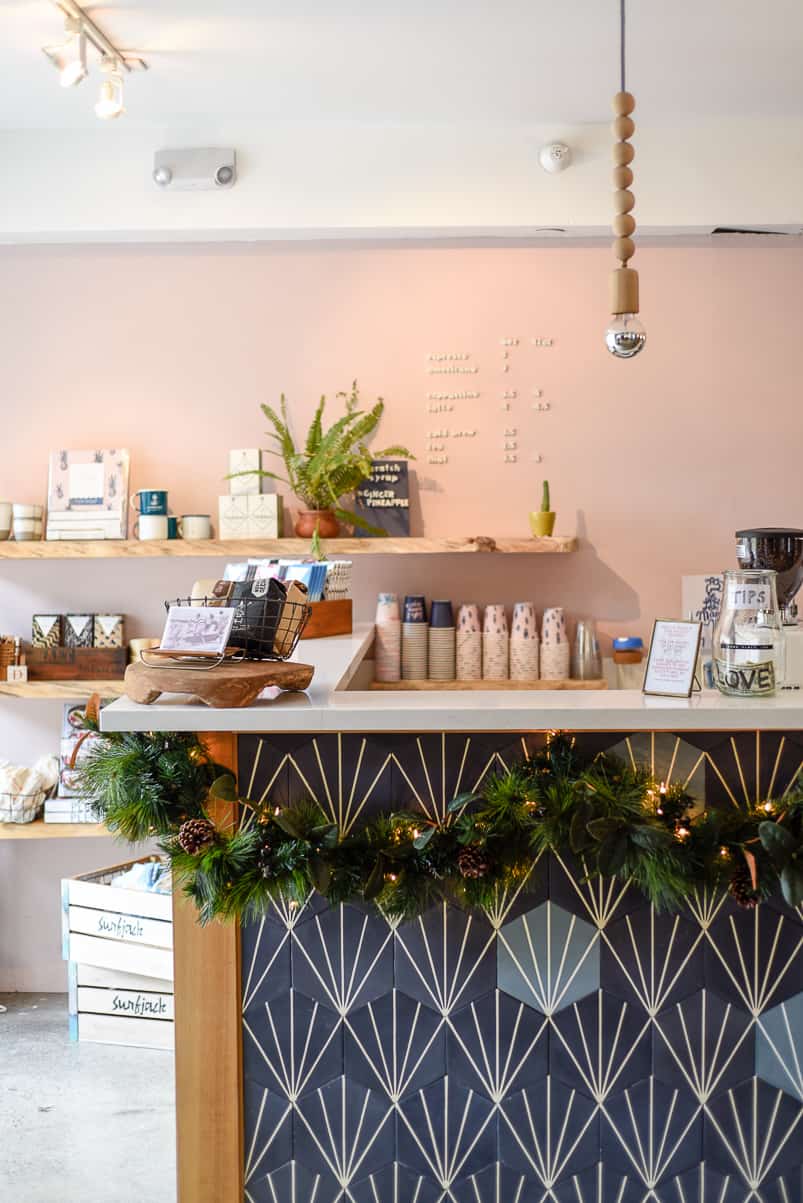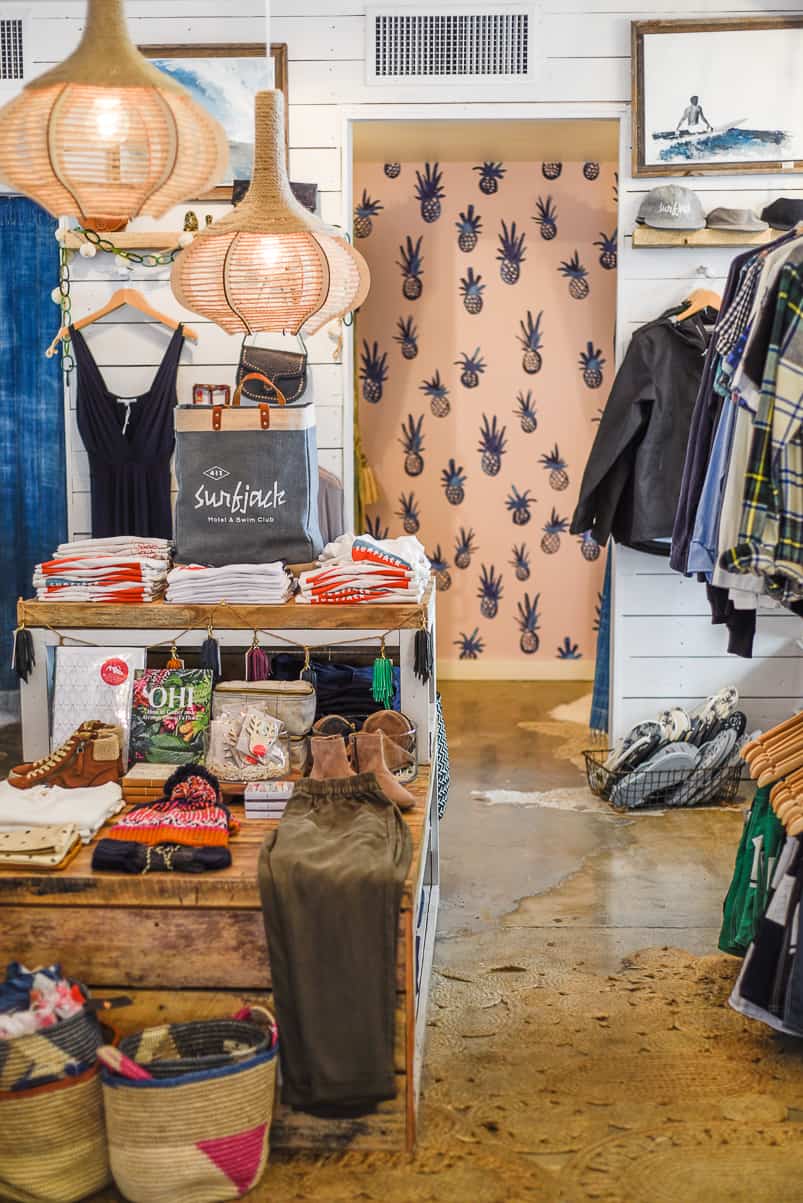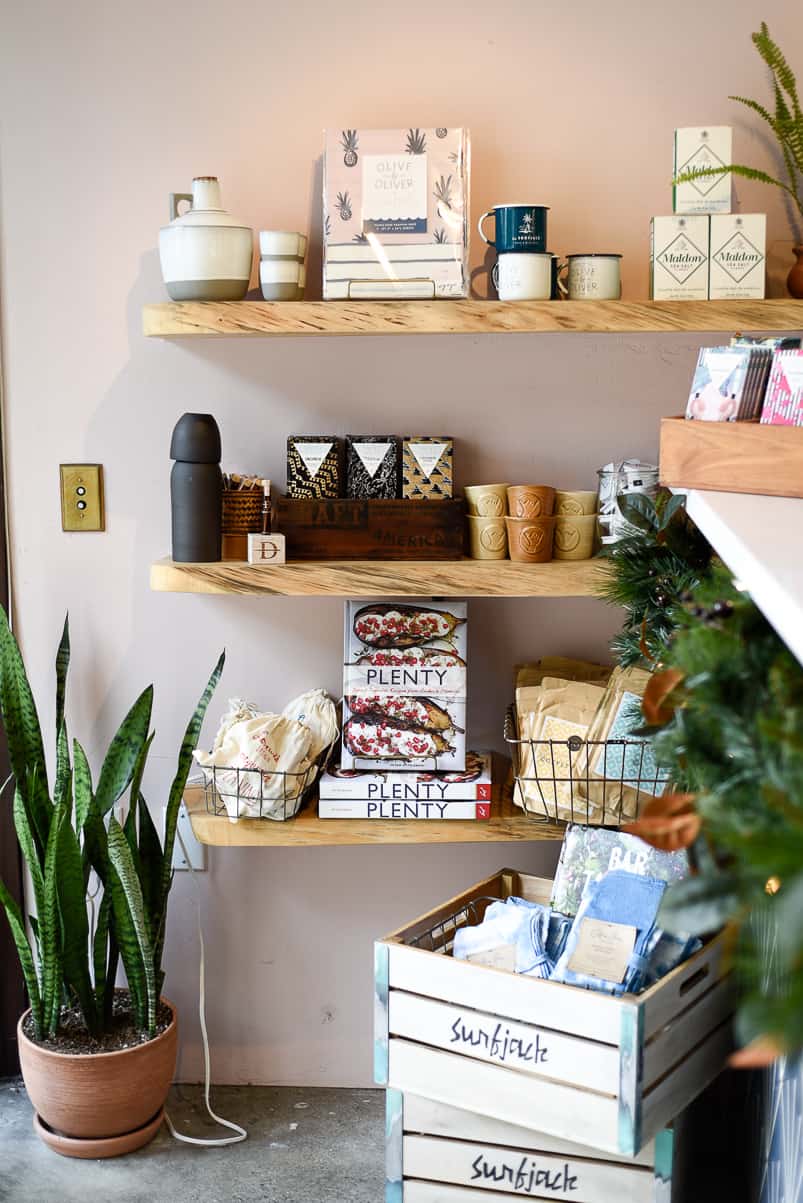 • WHAT WE LOVE •
Rooms come equipped with a folder labeled "The Basics" with recommended restaurants, shops, and things to do in the area. Which is extremely welcome in the touristy mecca of Waikiki.
The delicious complimentary "Hale 412" Coffee Blend from Caffe Luxxe Artisan Roasters.
Guests can take the resident cruiser bikes for a spin.
Your hotel key gets you gratis entry to the Honolulu Museum of Modern Art.
The rotating schedule of very cool events. There's often live music in the restaurant, pop-up boutiques, launch parties, and even flower crown workshops. Because hip hotels are best experienced with flower crowns. Guys, you know I'm talking to you.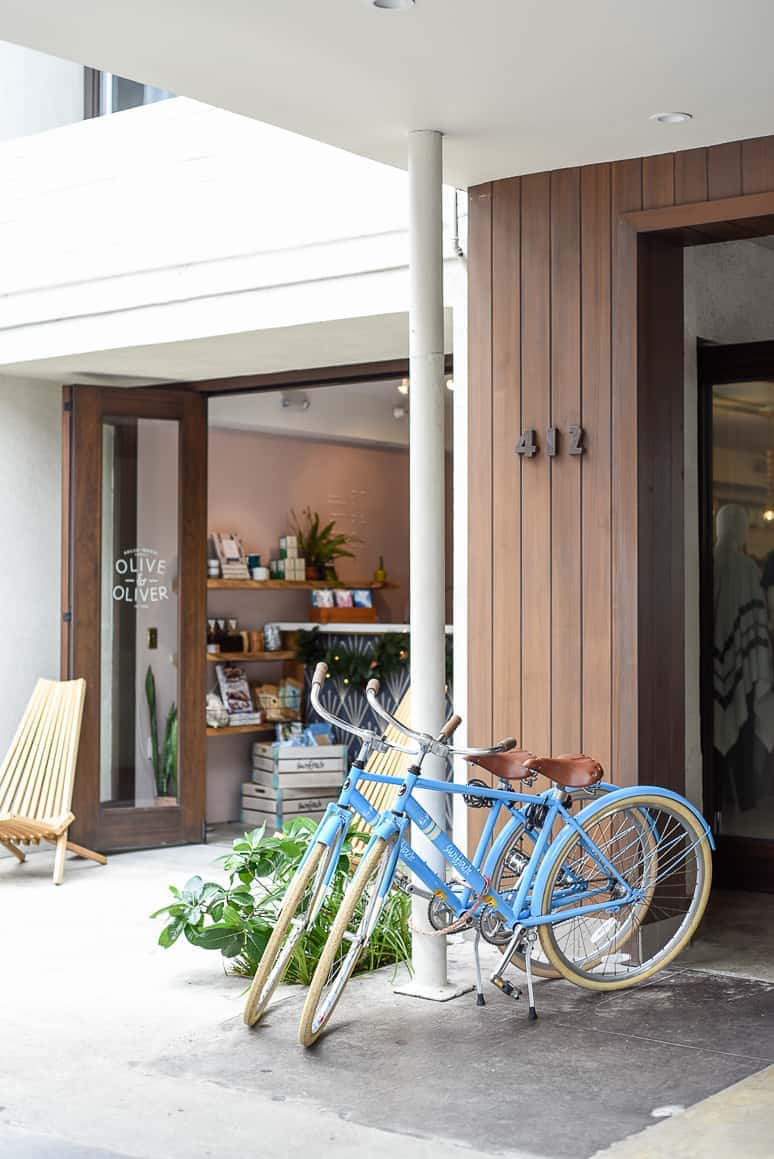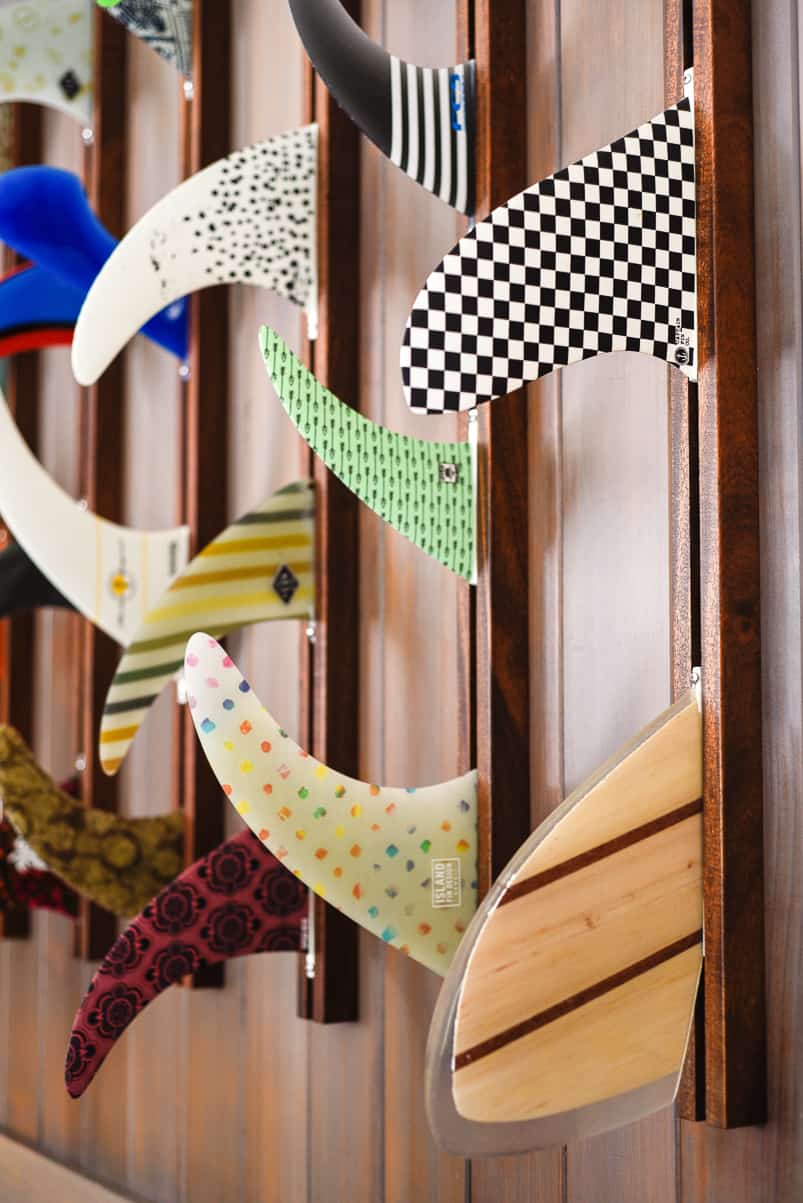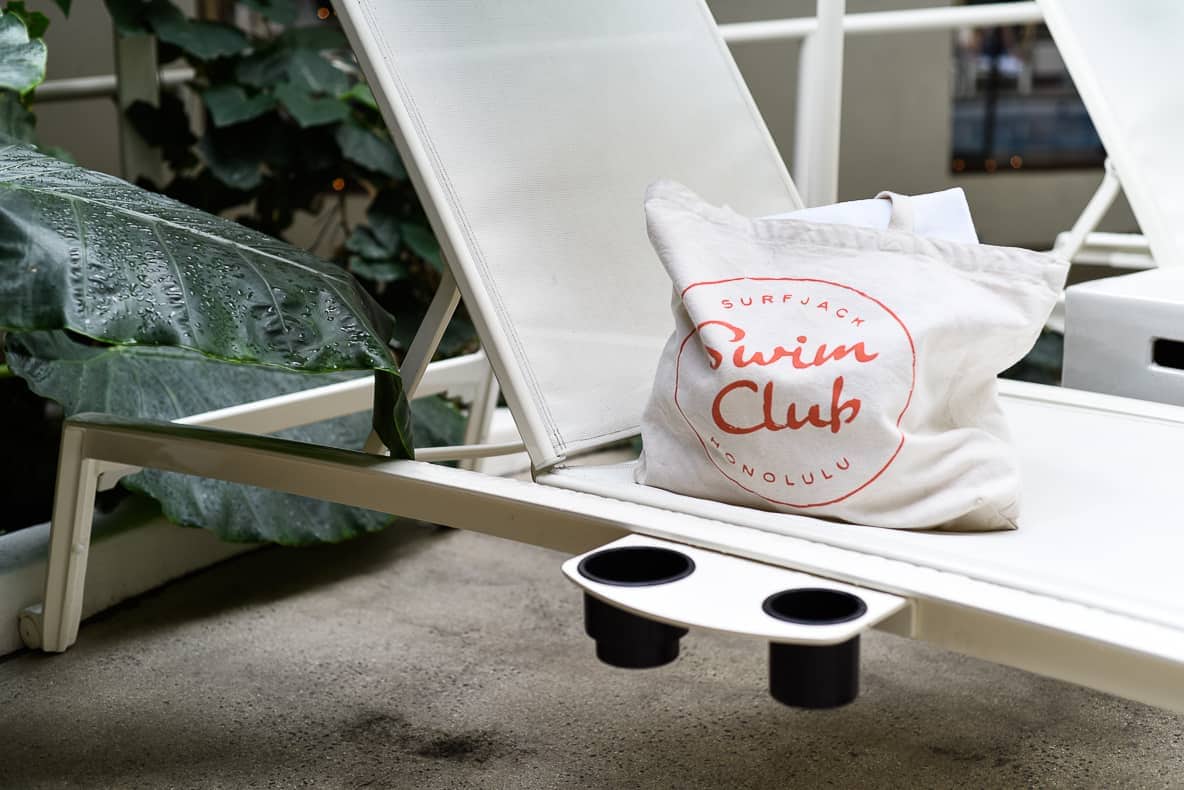 • CLOSEST WAVES •
Three's, .4 mile
Four's, .5 mile
Populars, .5 mile
Canoes, .6 mile
Kaiser's, .8 mile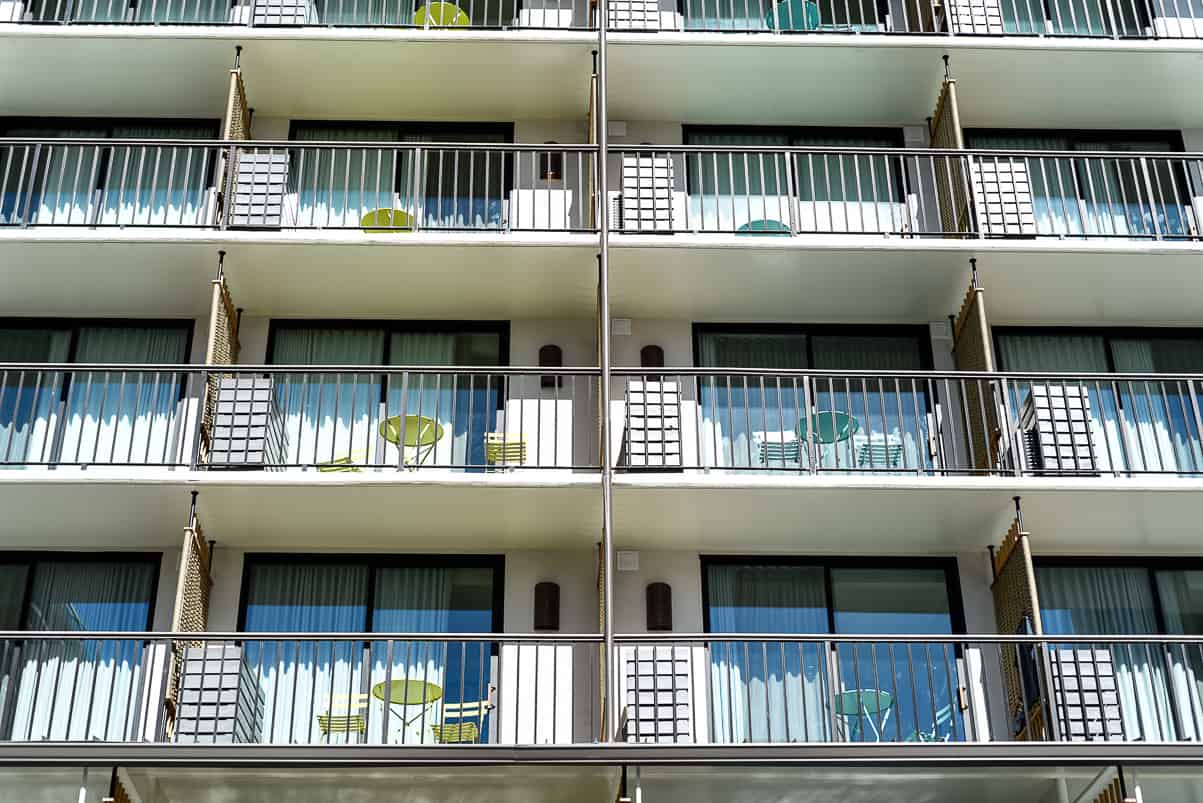 Whether you're in Waikiki for work or play, we highly recommend checking out The Surfjack. Choice digs, delicious food, crafty coffee, and chill Hawaiian vibes for days.