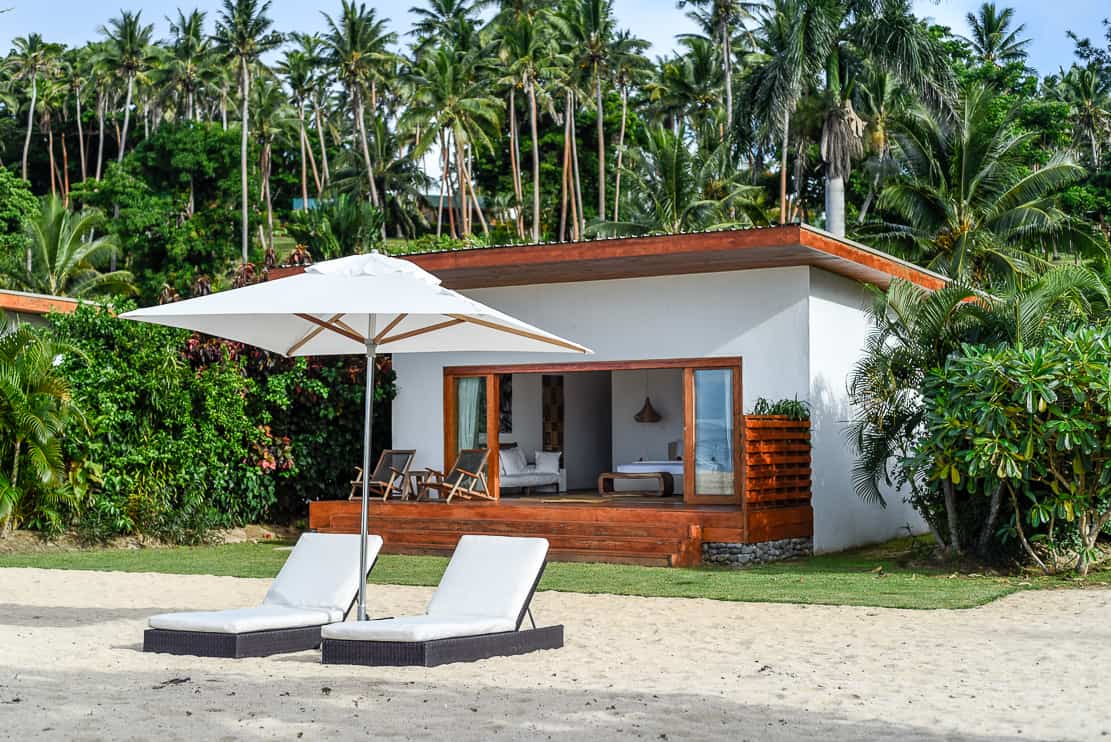 Once in a blue moon, you find a place that's so special, so absolutely perfect you don't want to leave. Tides Reach Resort is one of those places. Tides Reach is a luxury all-inclusive resort in Fiji where the meaning of boutique hotel in paradise is taken to another level.
Private luxury villas on a serene white sand beach with delicious food and incredible staff make Tides Reach a top boutique resort on one of the most beautiful islands in Fiji.
Located on Taveuni Island, known as Fiji's "Garden Isle," Tides Reach offers four beachfront villas set directly on the beach, a few steps from the Pacific Ocean. The oceanfront property is stunning. All villas have massive sliding glass doors that open onto the beach and give endless views of the turquoise blue water stretching to the horizon.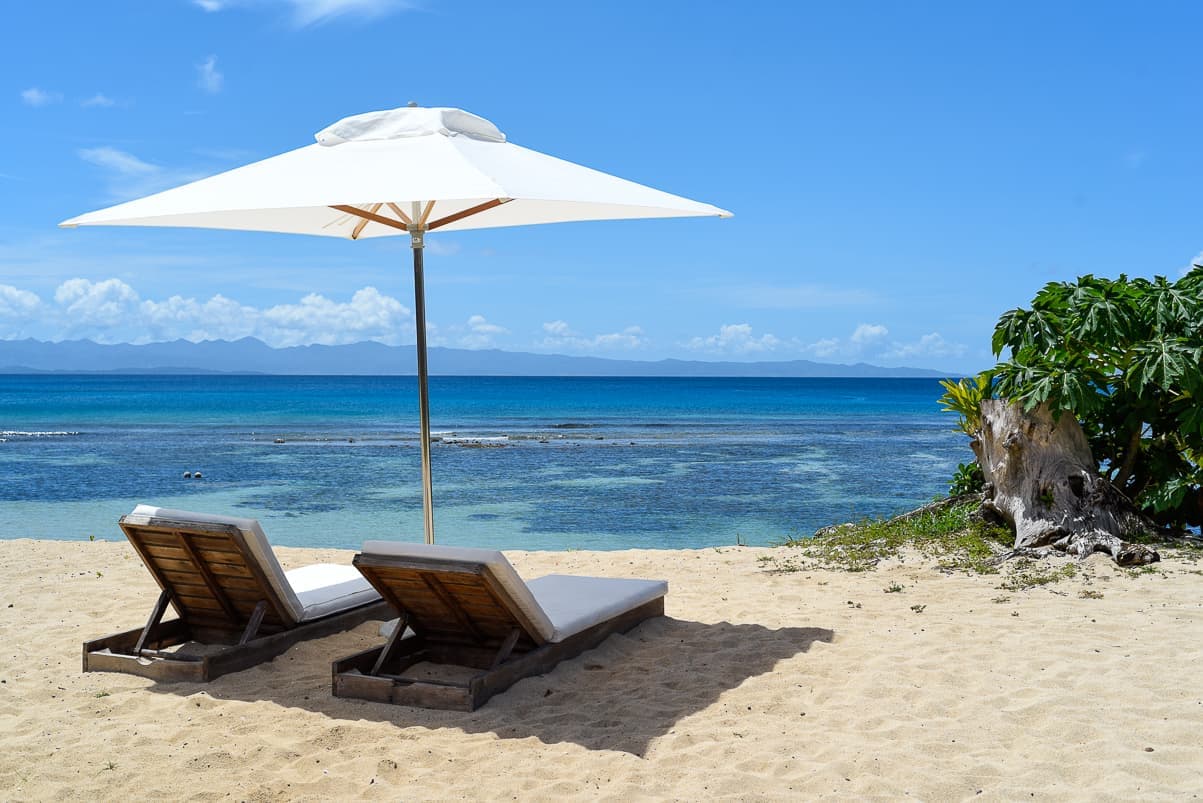 The resort and villas are a designer's dream. Minimalist white interiors and concrete floors compliment neutral chic island-inspired furniture from Europe, Africa, and Indonesia. The design manages to be modern, yet incredibly comfortable.
Plush white linen couches and chairs full of down pillows are lounging heaven after a long day in the sun, and the King beds are the epitome of comfort. Tides Reach achieves a perfect balance between modern sophistication and island warmth.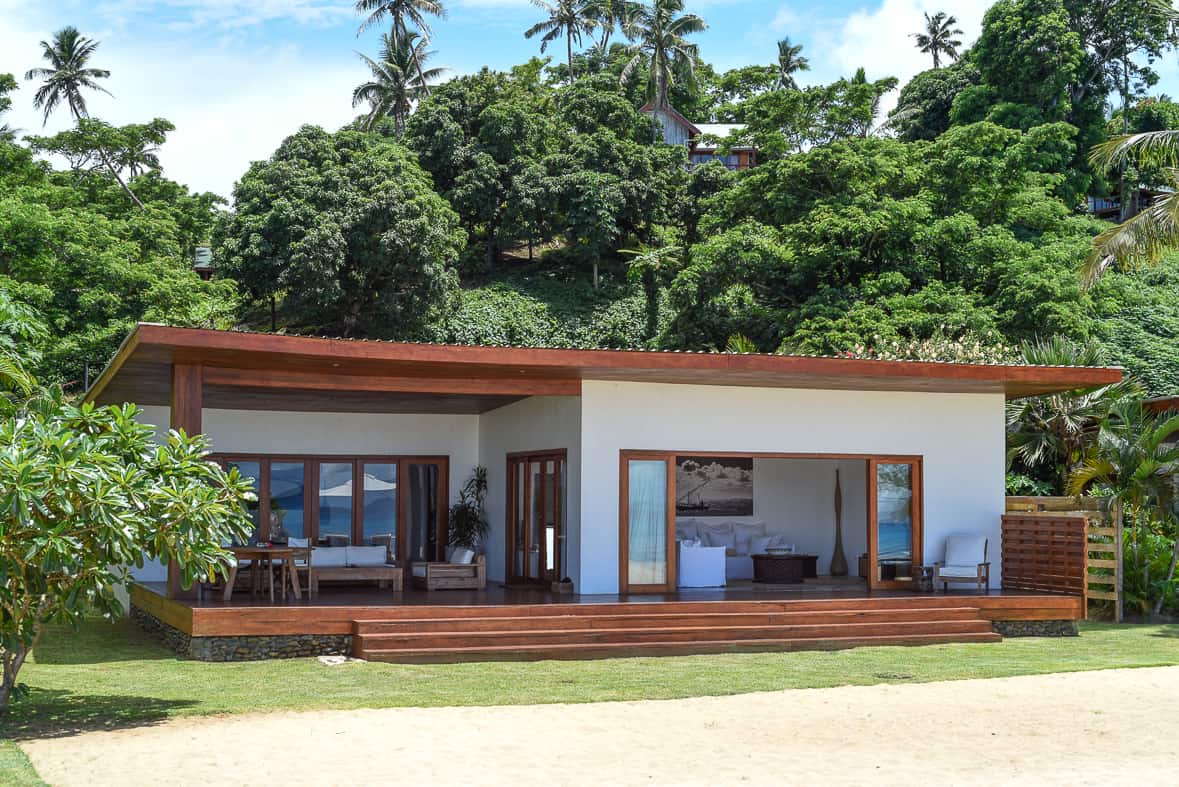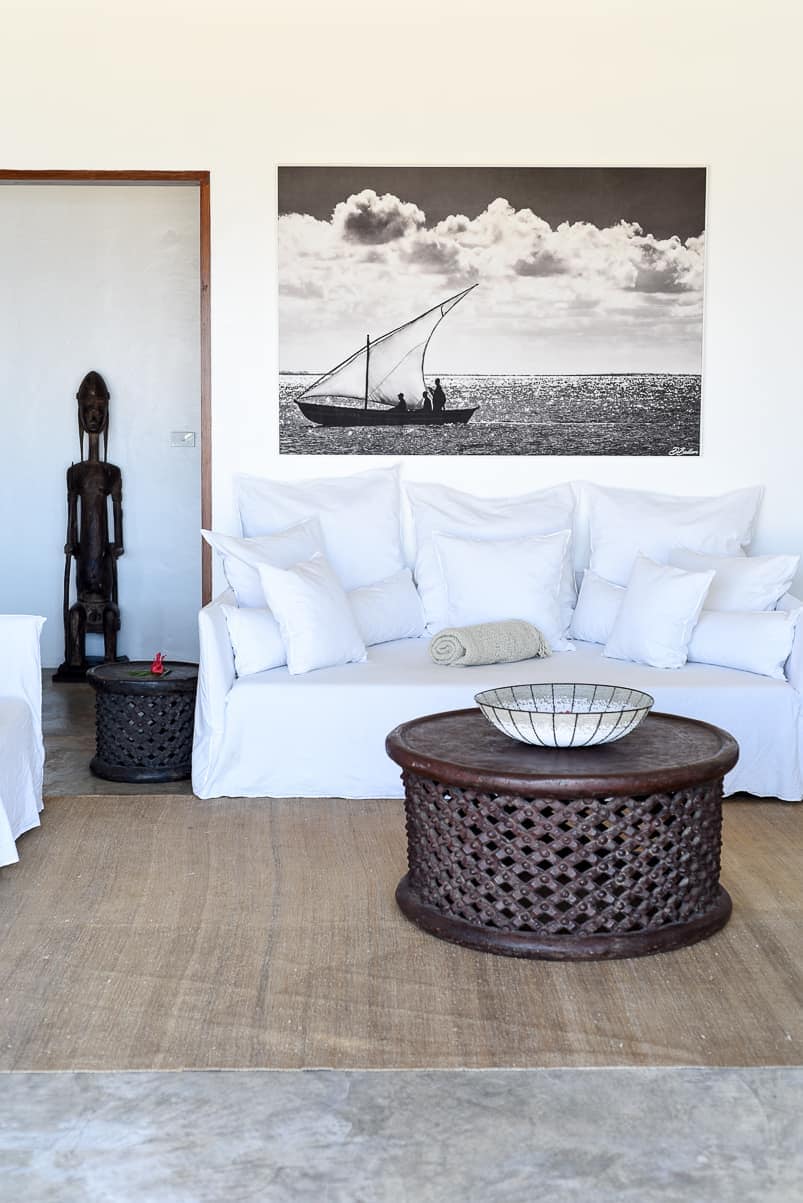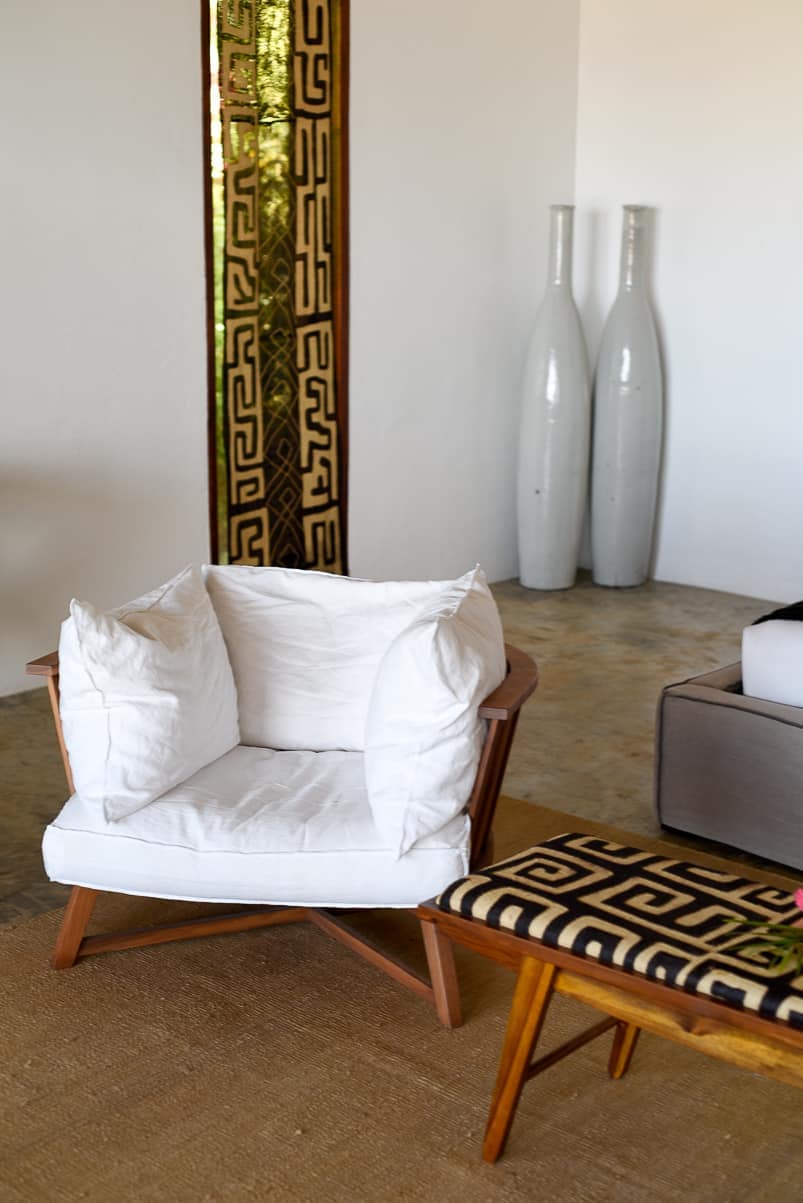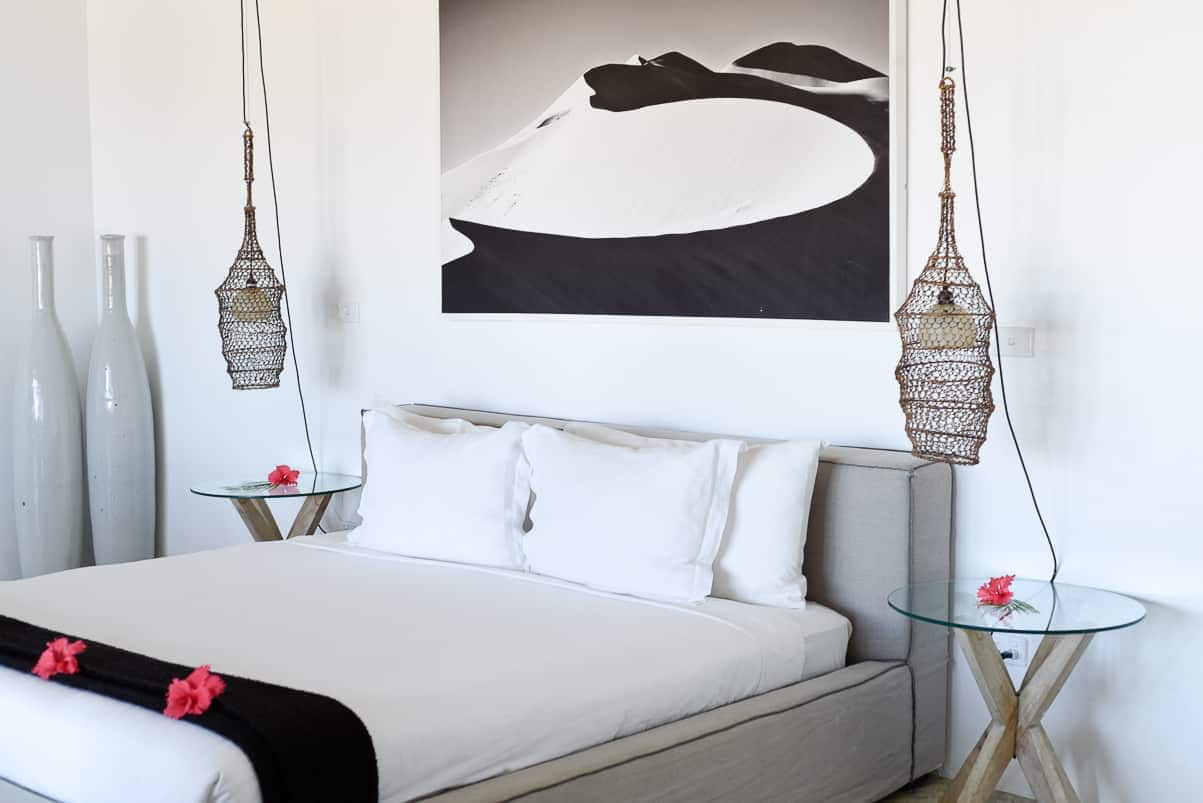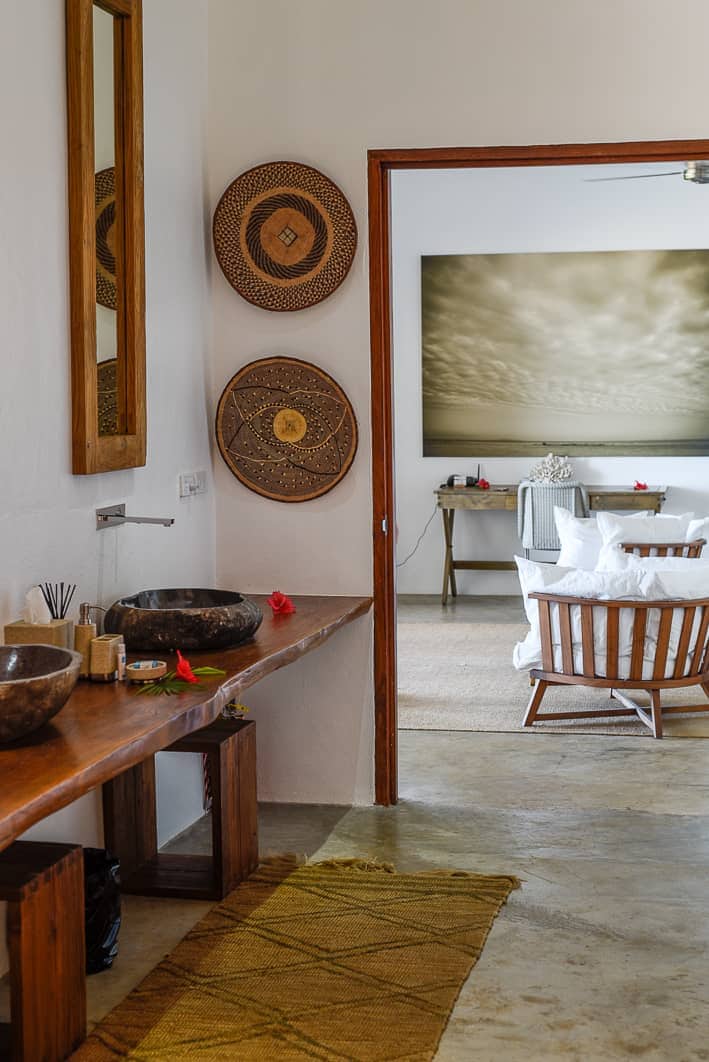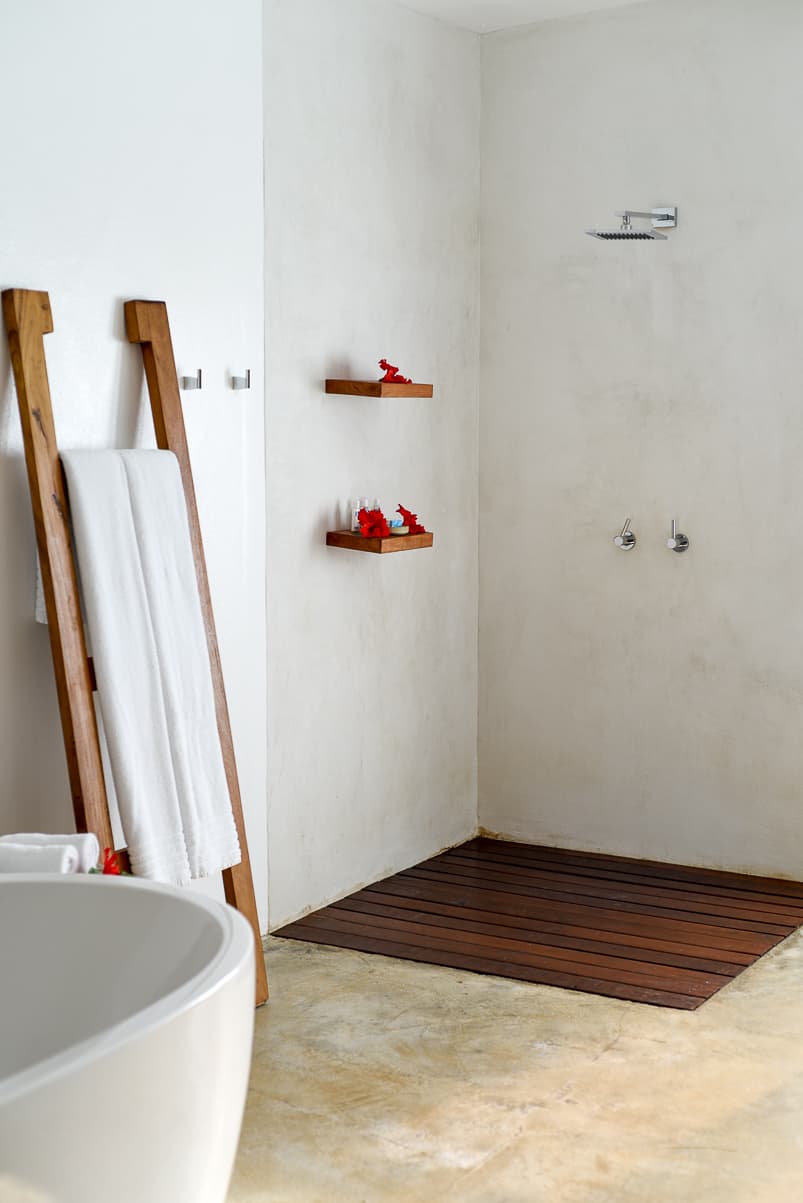 Two types of villas are available, the 800-square foot Standard Beachfront Villa (which is anything but standard), and the 1200-square foot Deluxe Beachfront Villa. Both designs have generous rooms filled with natural light, and high ceilings make the spaces feel even larger.
Spacious bathrooms come equipped with walk-in closets, luxury baths, and open rain showers (the Deluxe has both a rain shower and a waterfall shower). Fresh colorful flowers adorn your villa every day.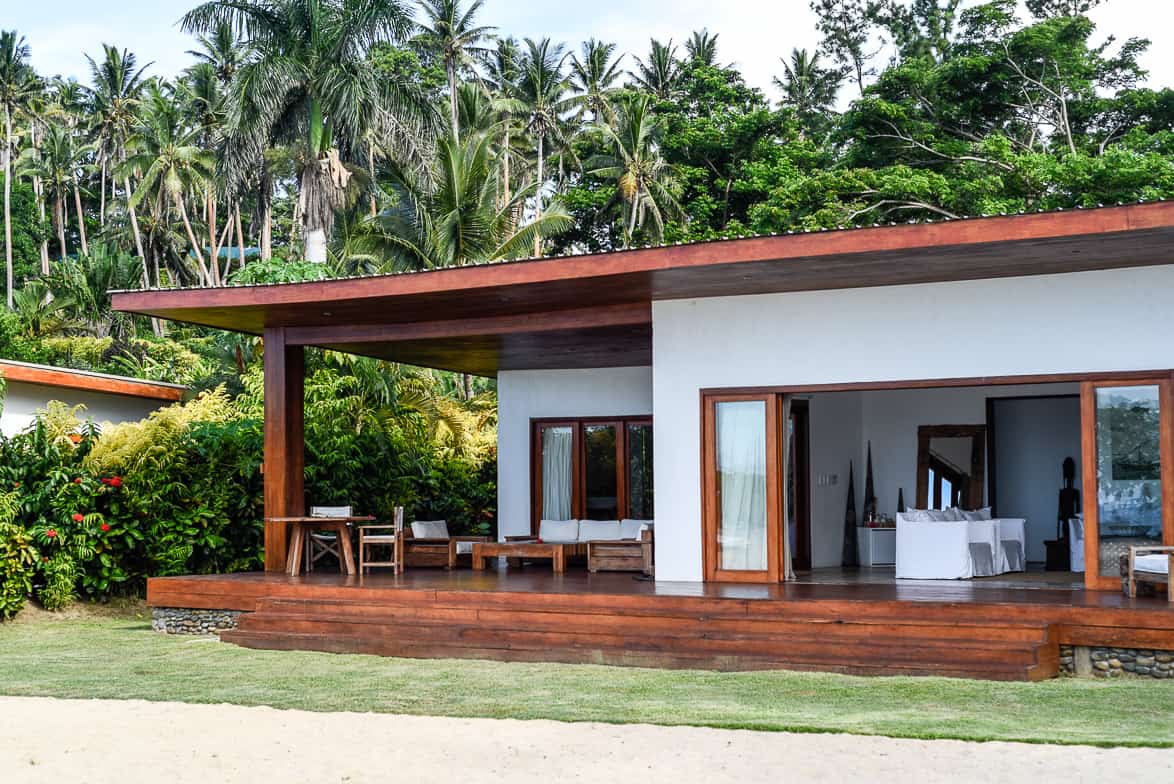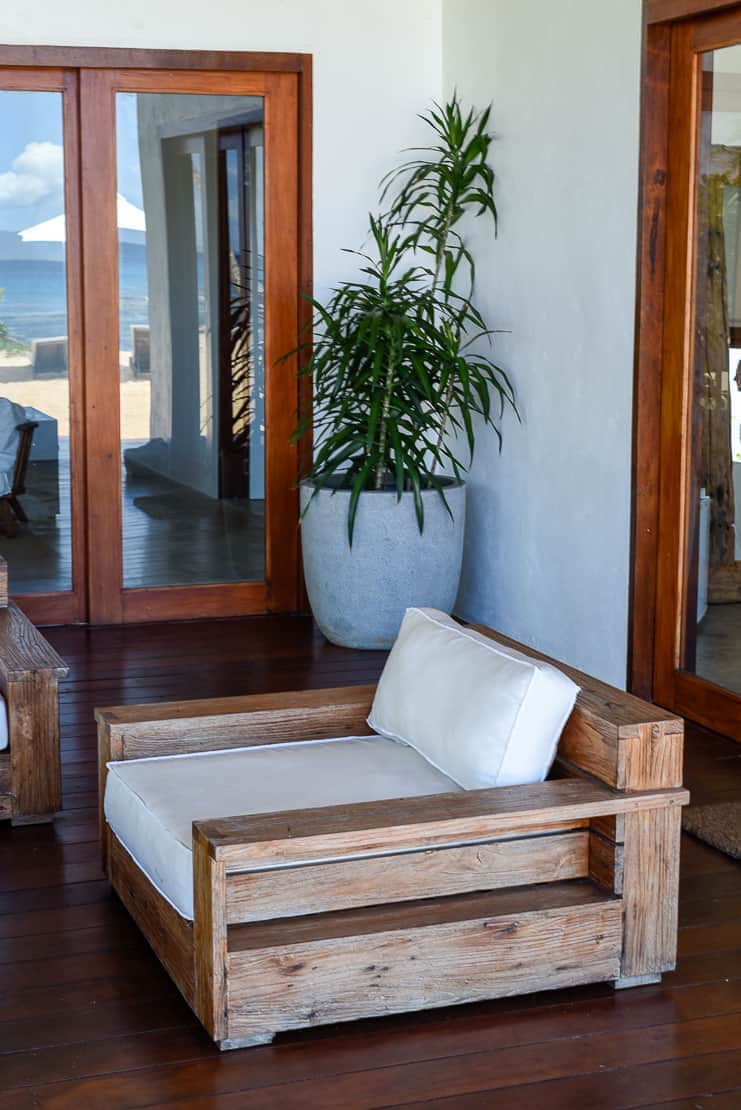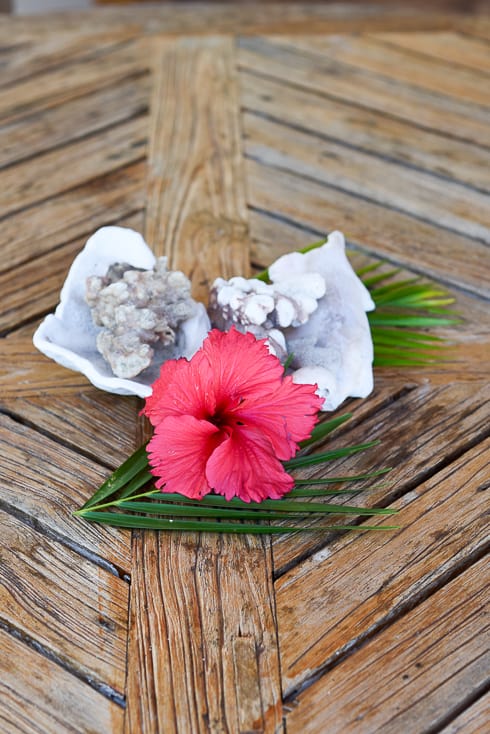 The setting and design of Tides Reach are only outdone by the warmth of the incredible staff who are so genuinely friendly and caring you feel like you're staying with friends.
From the moment we arrived–accompanied by a Fijian welcome song and fresh juice–to the moment we (sadly) departed, our stay at Tides Reach Resort was impeccable. From the delicious three-course dinners in the open-air restaurant to our cushy lounge chairs steps away from our villa, we loved every moment. The intimacy of the resort makes it feel like you have a special corner of Fiji all to yourself.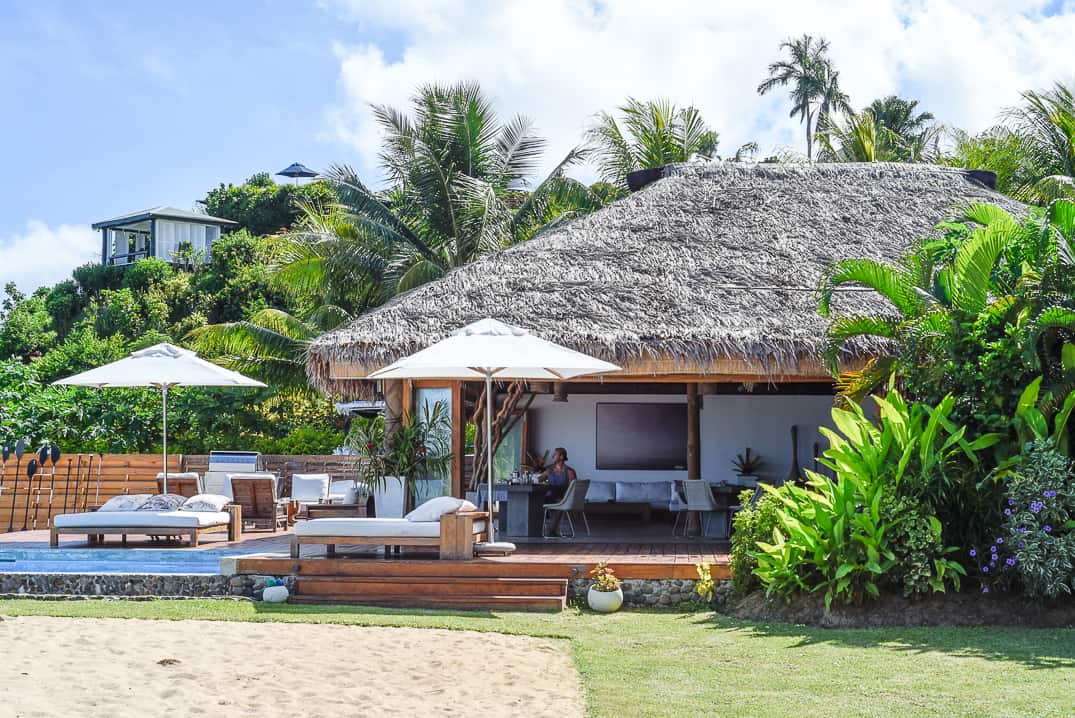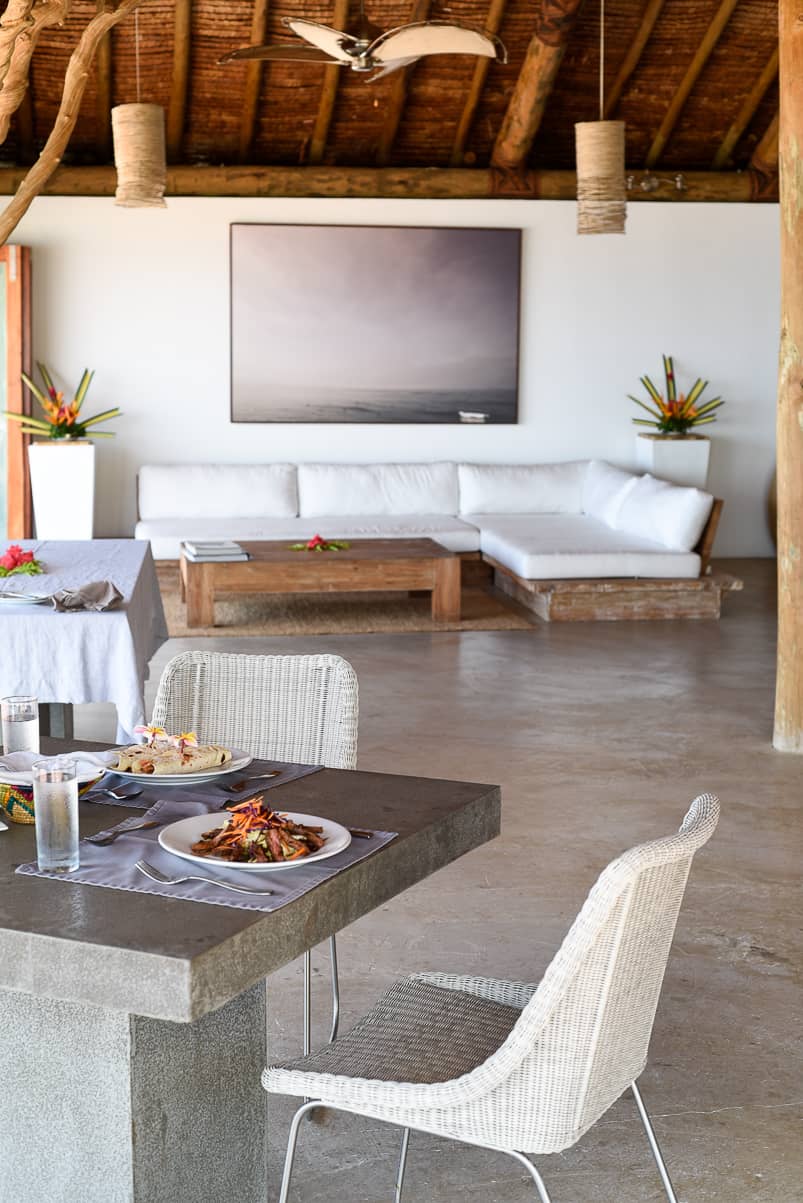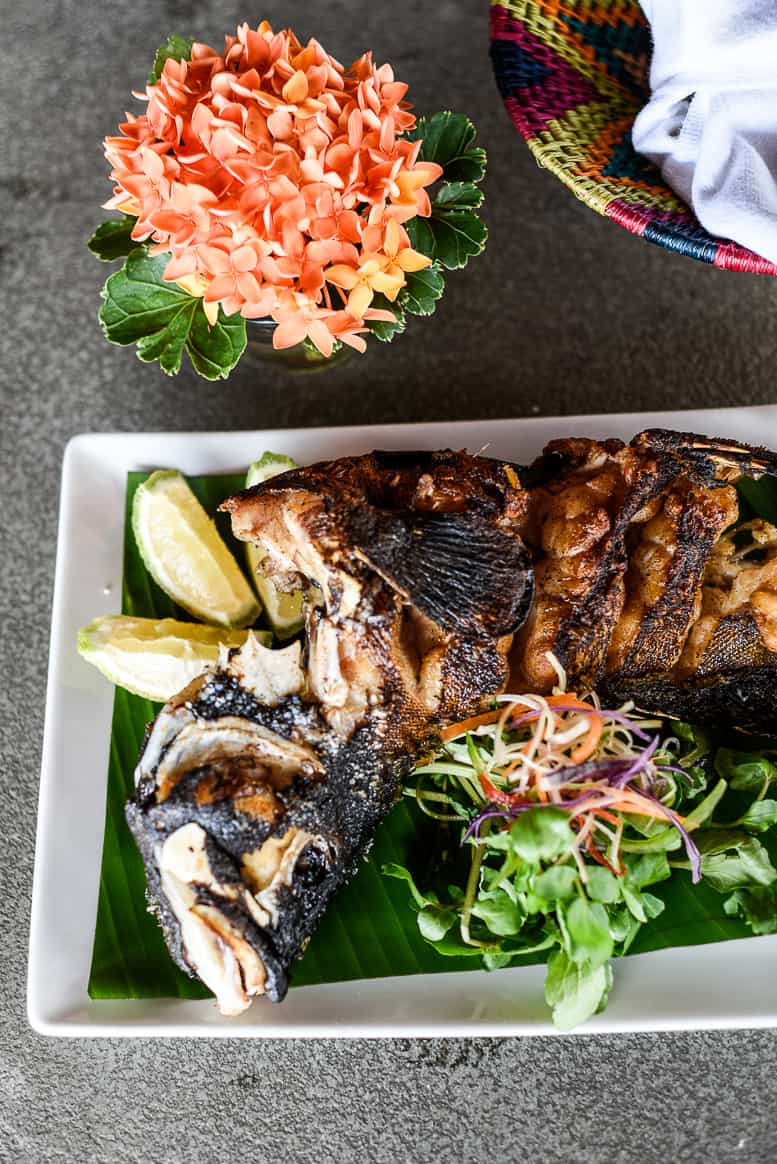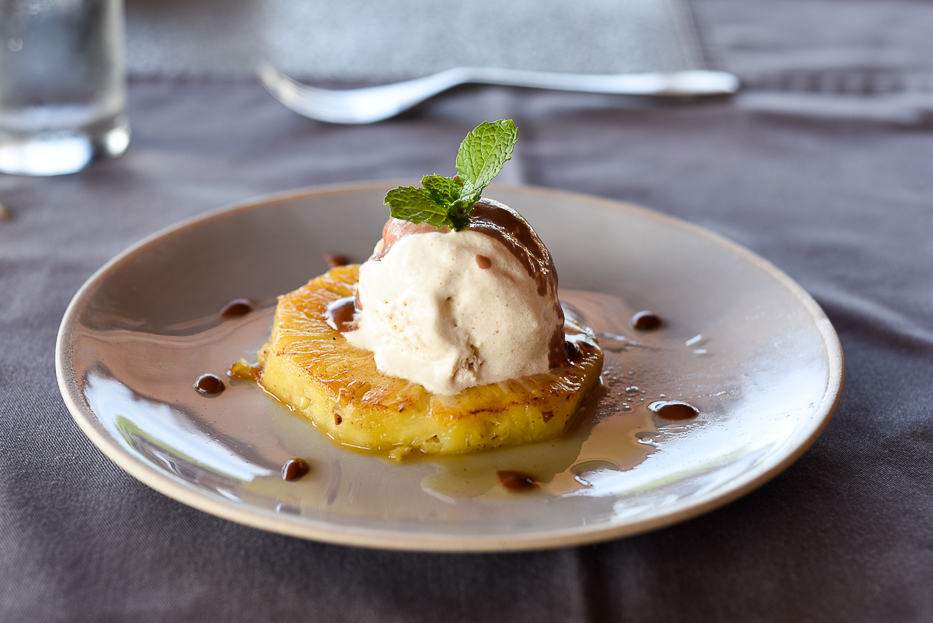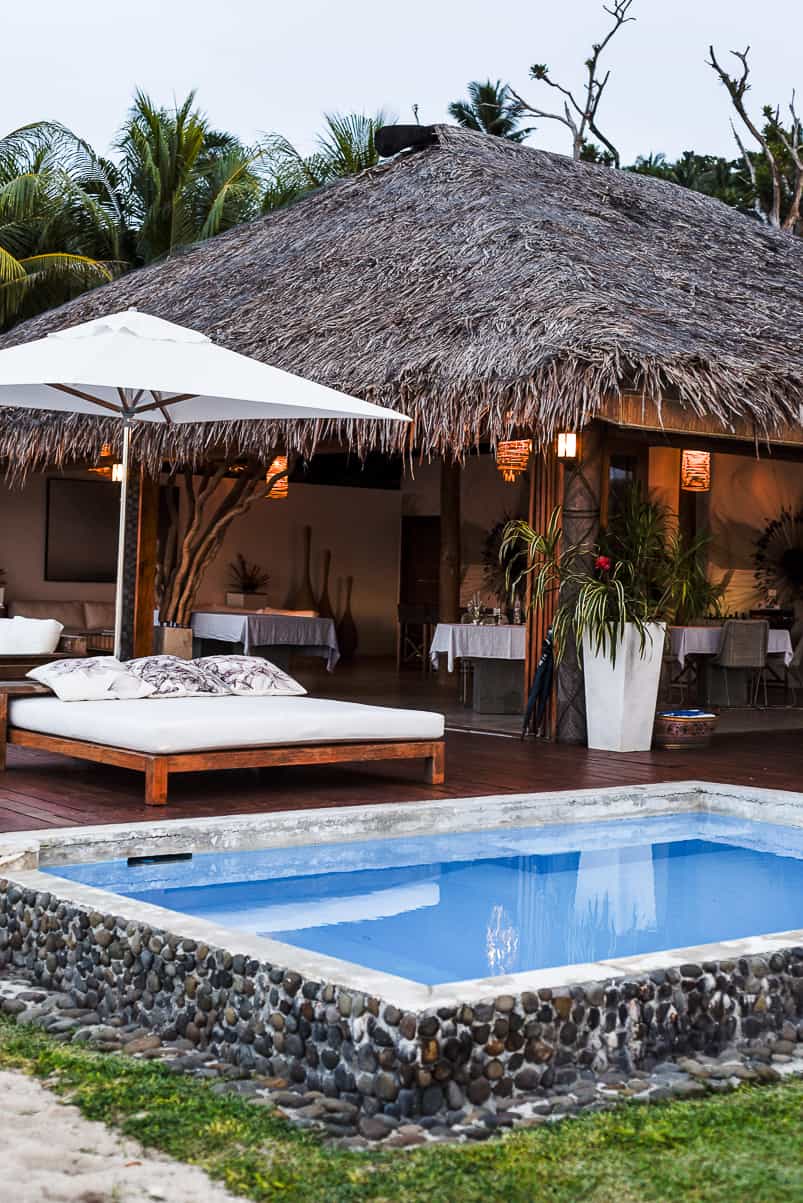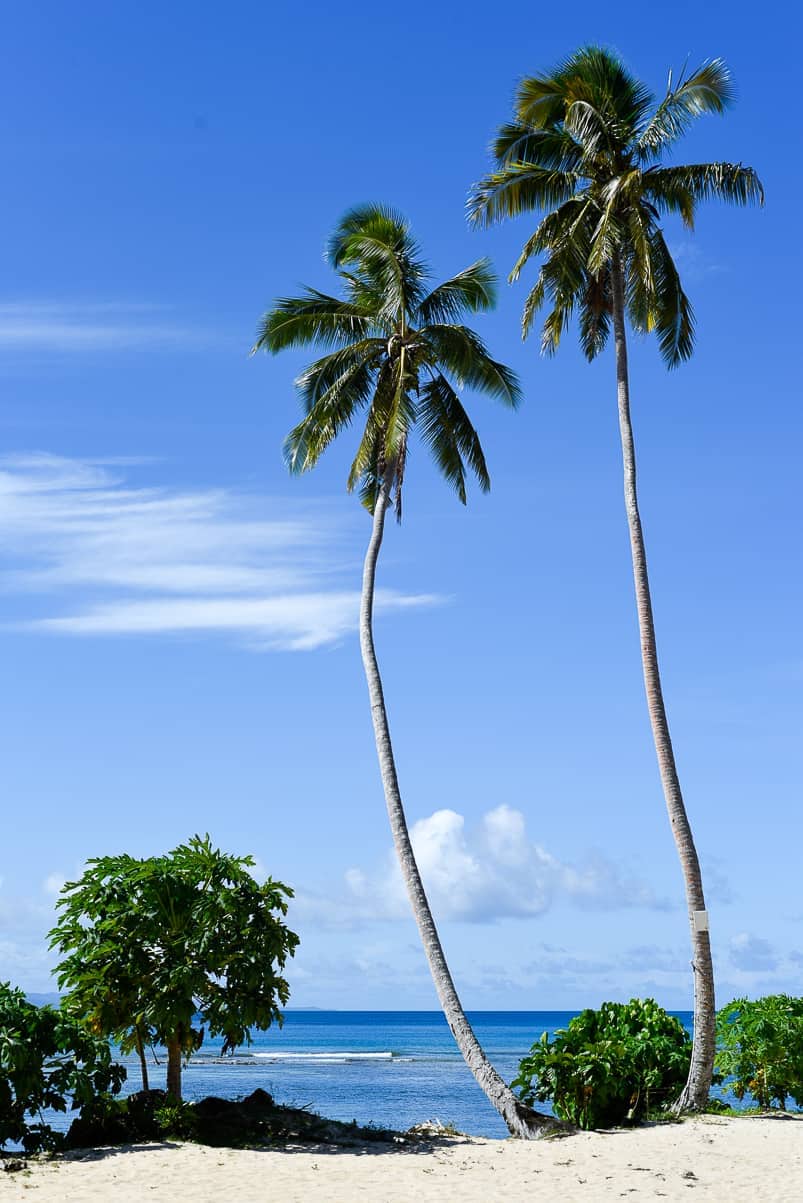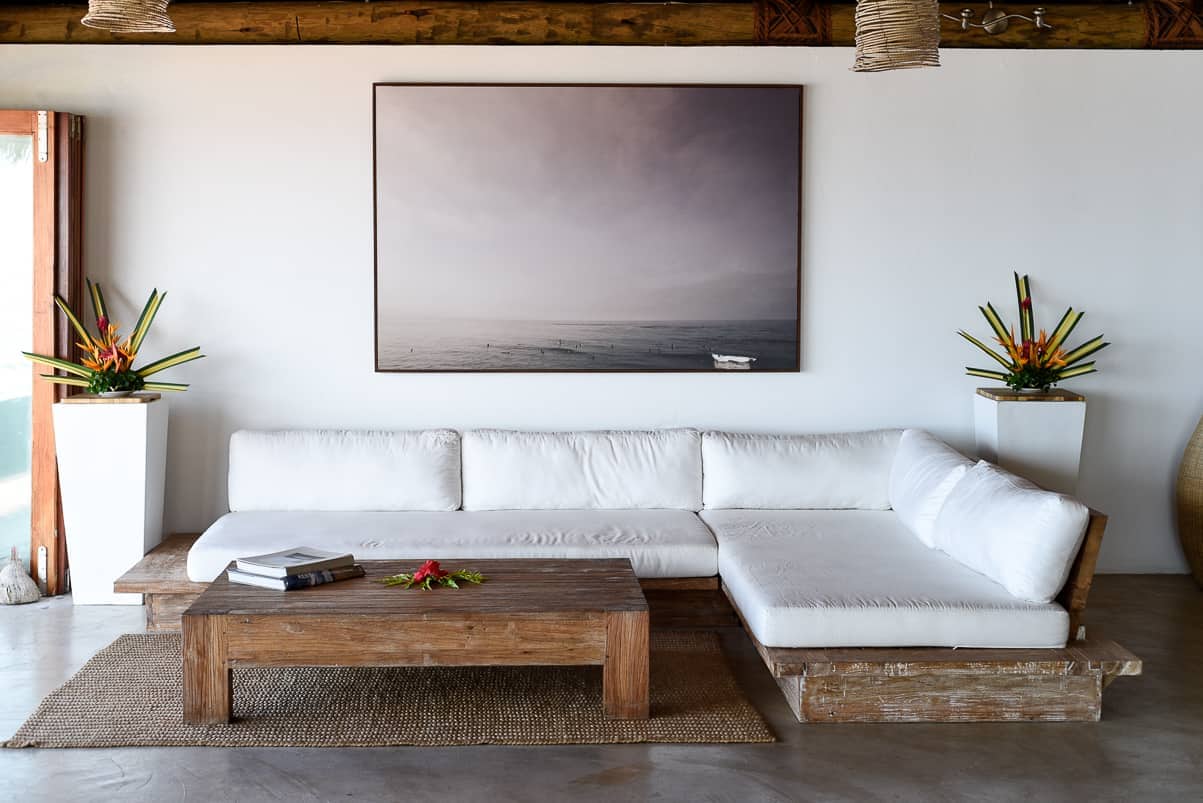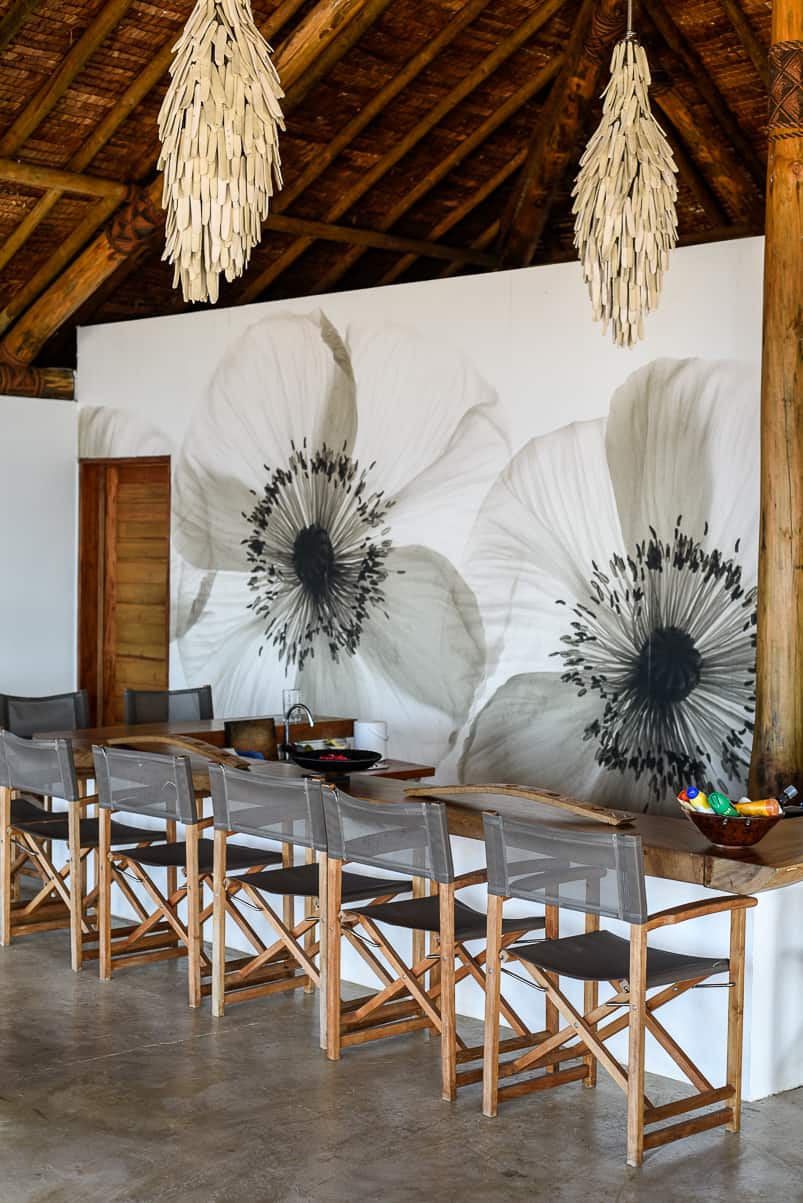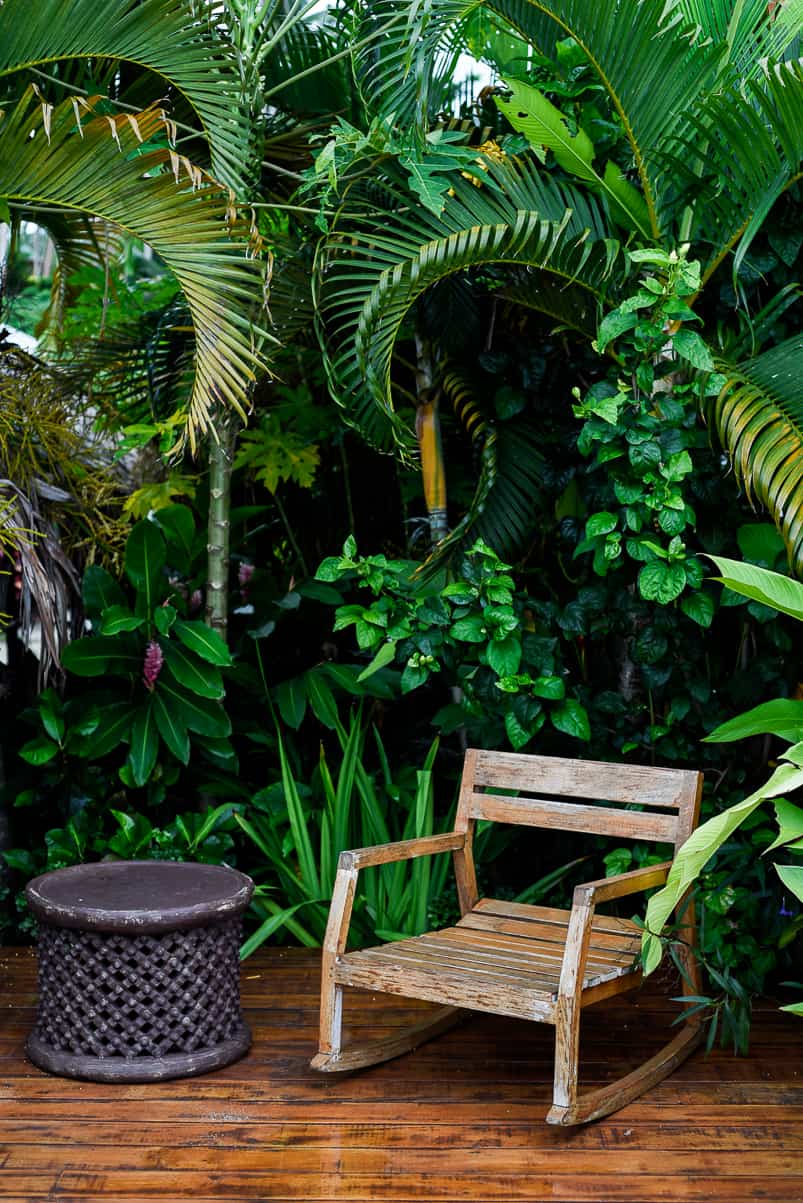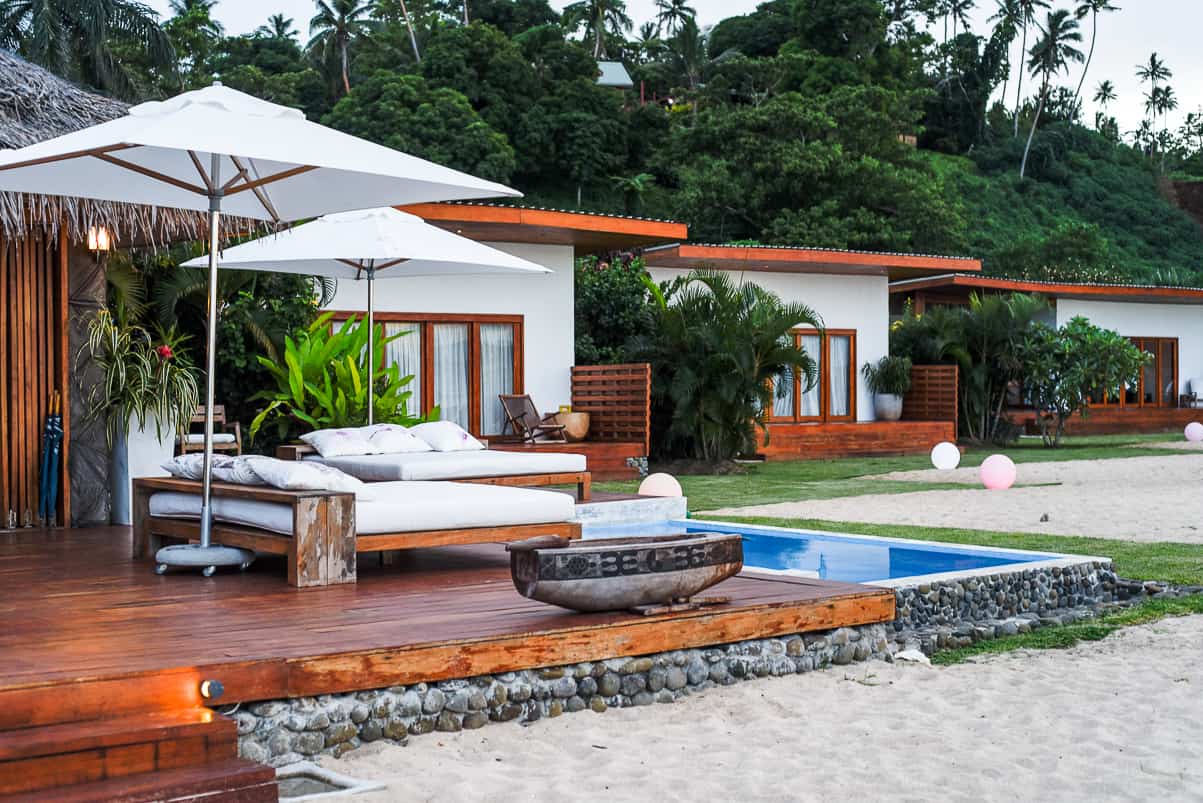 Whether you prefer nonstop action or lounging on the beach (or a mix of both), the resort has you covered. You can take a kayak or stand up paddleboard for a cruise from the resort beach, or easily plan trips to go surfing, fishing, diving, snorkeling, hiking, or horseback riding. For water-based activities, there's no need to put on shoes because you can hop in a boat right at the resort (did I mention this place is paradise?).
Surf conditions weren't ideal during our stay so we opted for some hiking, snorkeling, and spearfishing. We hiked up to Bouma waterfall, which is actually a series of three waterfalls nestled into lush canyons with incredible views. And we went snorkeling at Rainbow Reef, literally the most vibrant and colorful reef we have ever seen. It was absolutely magical! The water is crystal clear and there are so many schools of fish everywhere it looks like colorful confetti sparkling all around you.
To top off our epic stay at Tides, Eric went spearfishing (not at Rainbow Reef) and speared two hefty fish. That afternoon the chef grilled up our freshly caught fish for lunch and it was delicious! From sea to table :).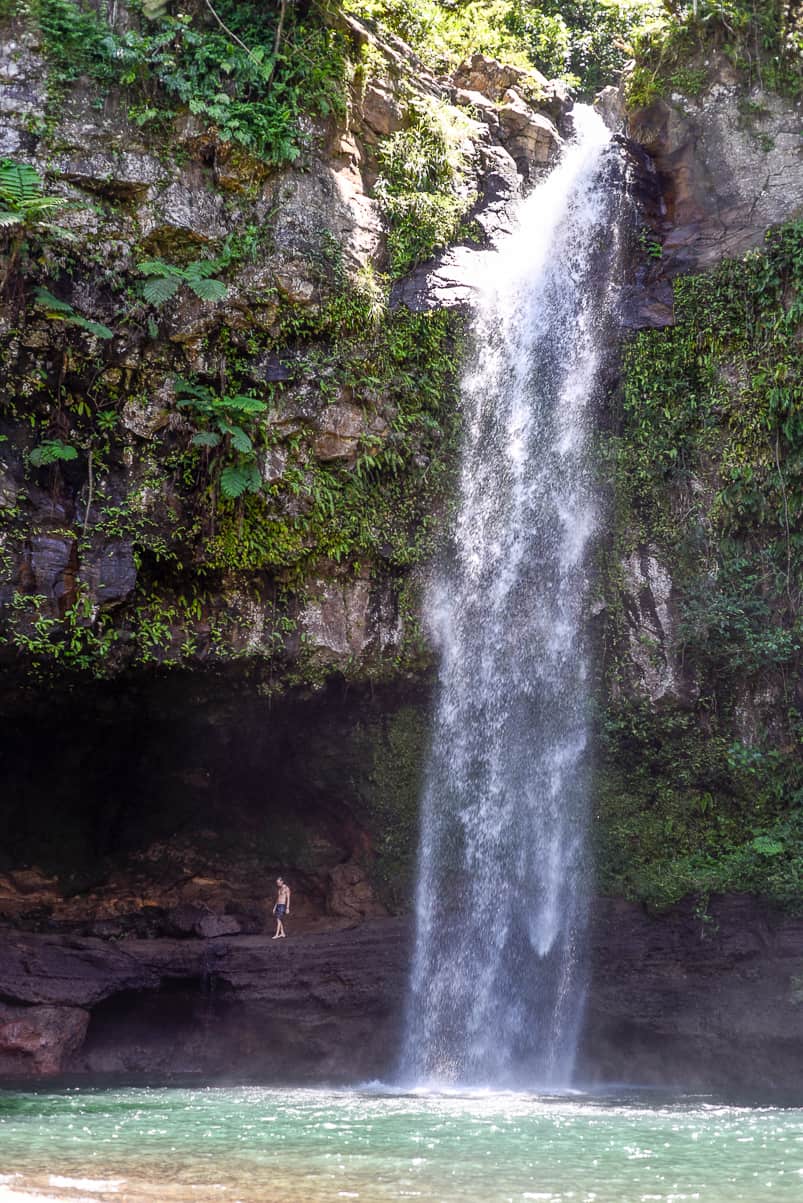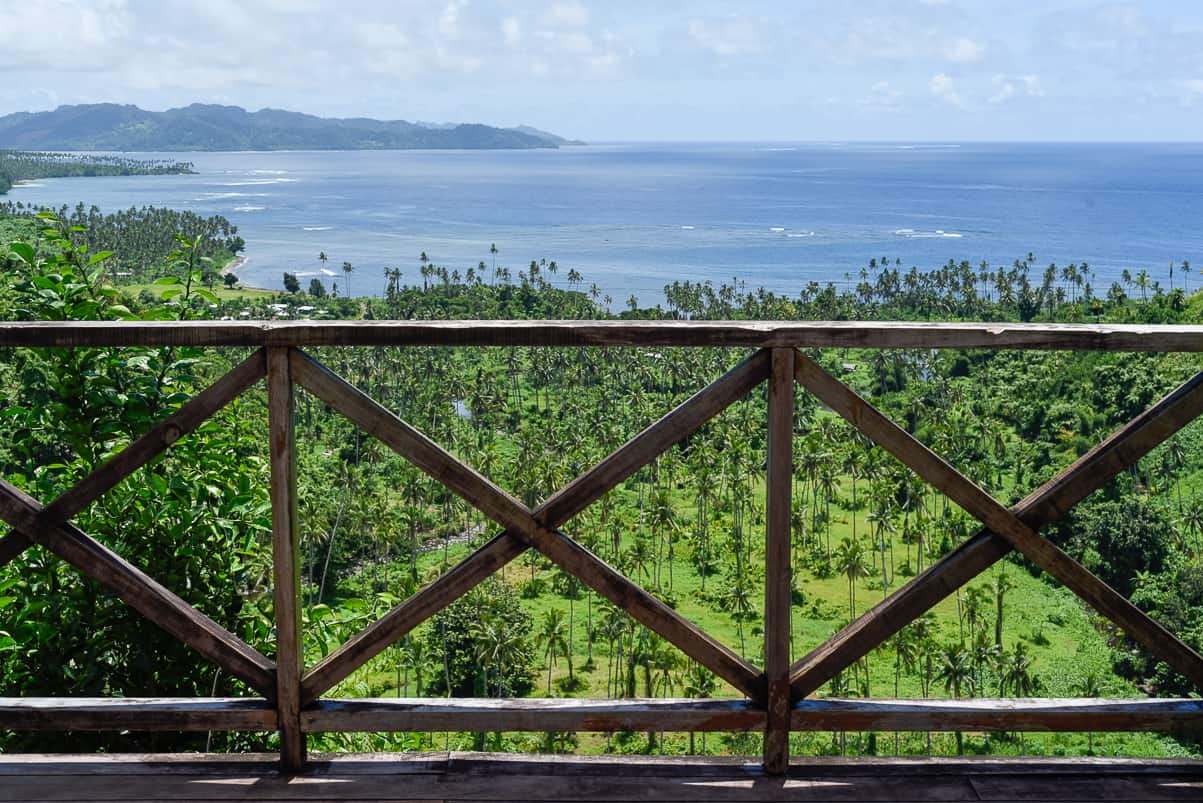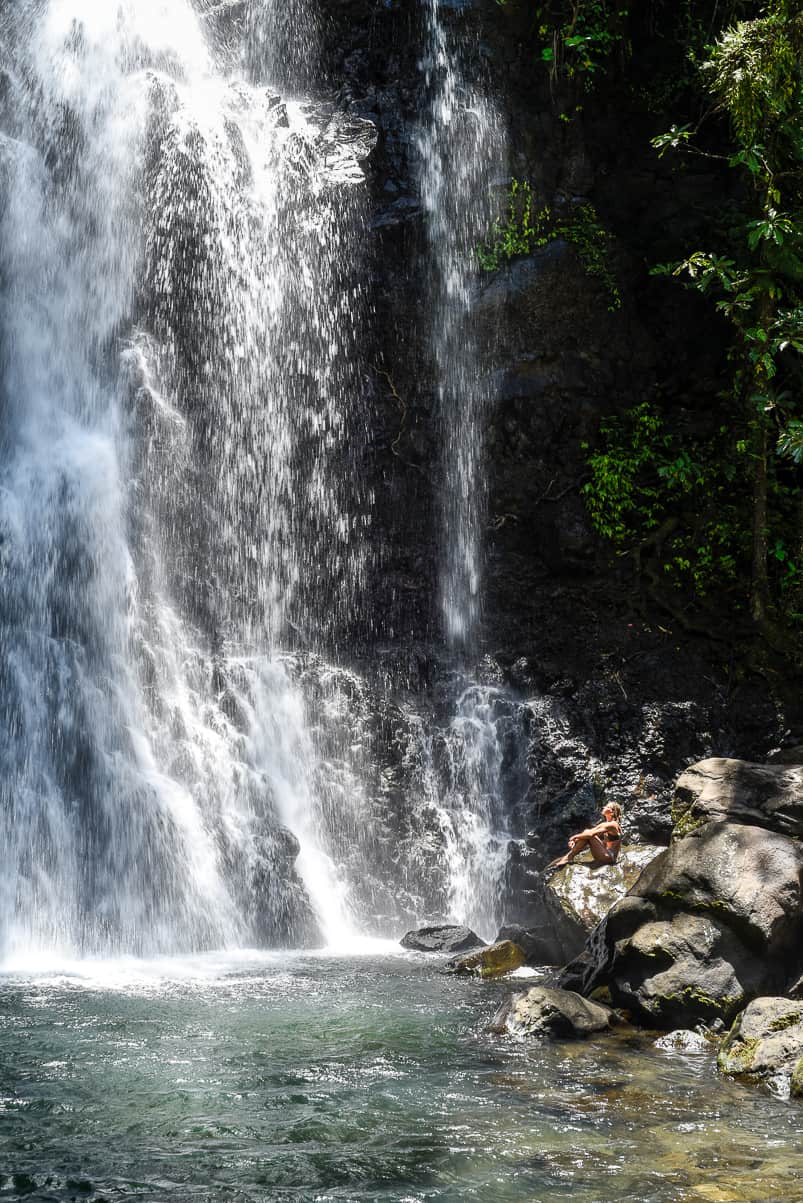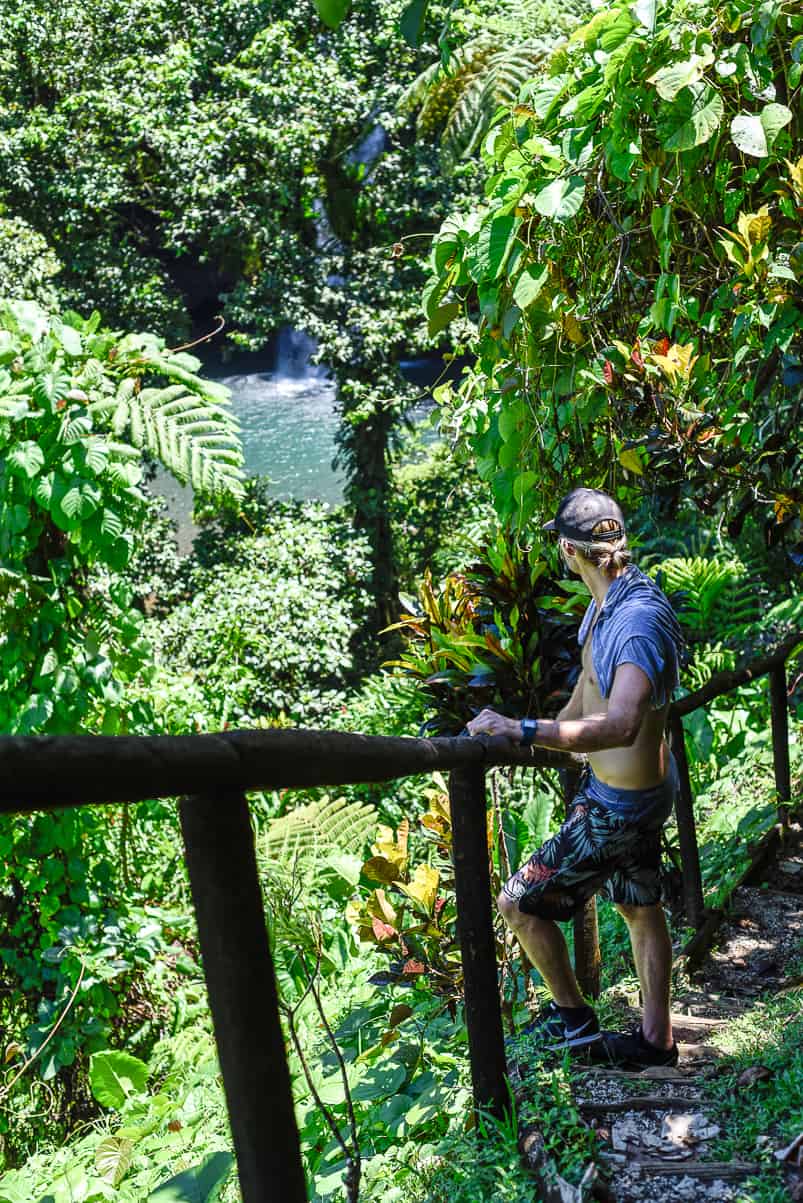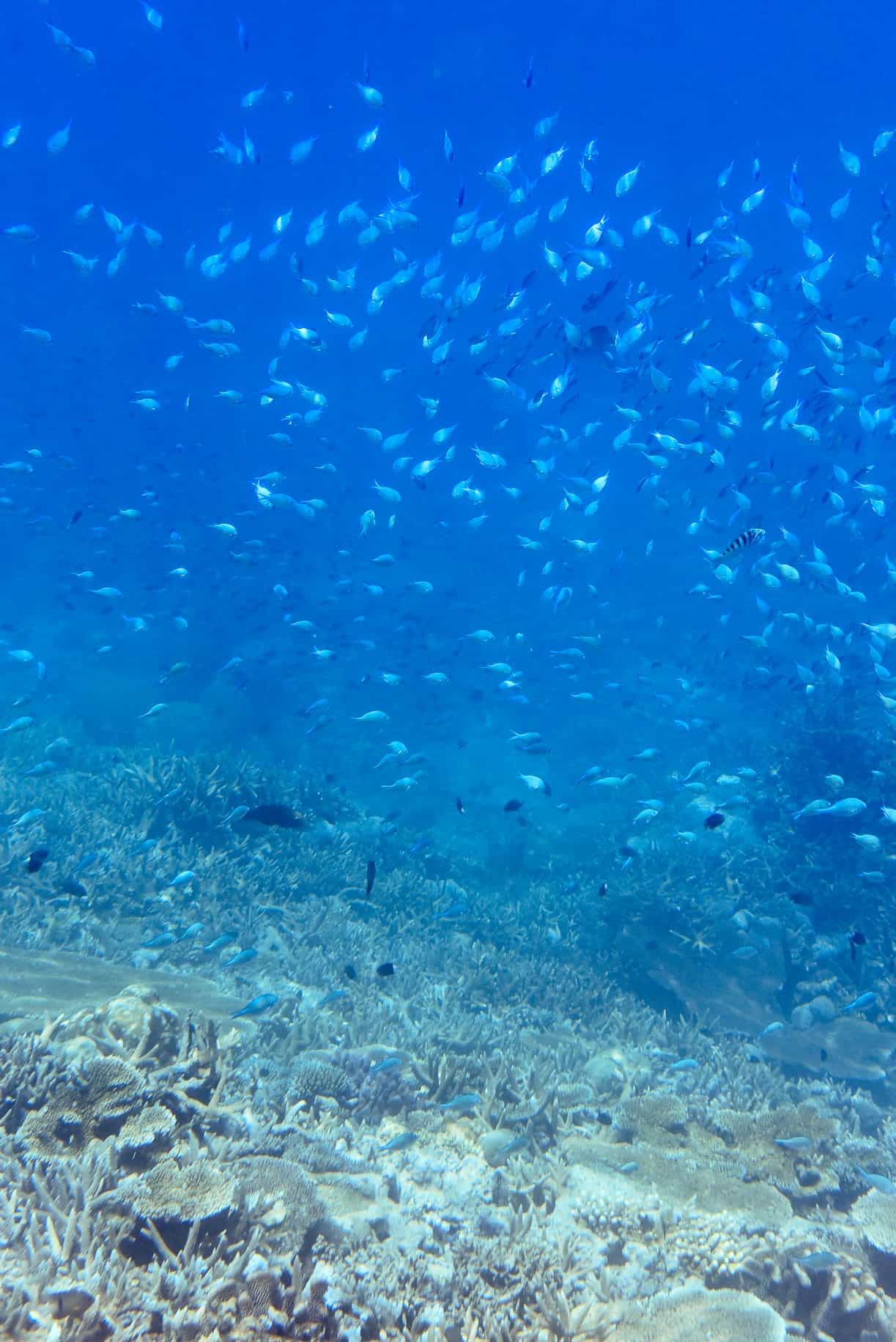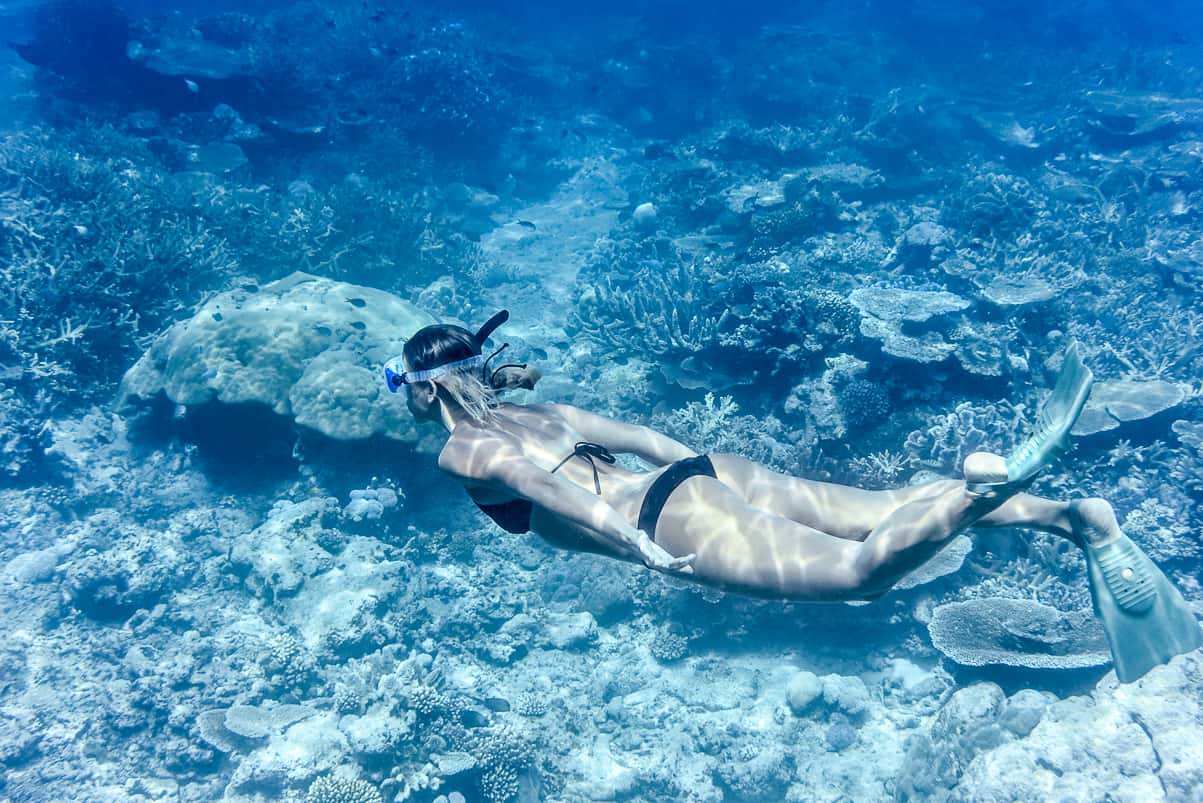 • WHAT WE LOVE •
We love everything about this place… but to be specific…
The views from the villas are absolutely gorgeous.
Not having to think about meal planning or restaurants. Watching the sunset over a bottle of wine and housemade taro chips on our private wraparound patio before having dinner (barefoot) in the open-air dining room.
If you couldn't tell already, we love the design. From the large prints of surf photography to the woven African baskets, we dig. Lucky for fans of the resort's design, all of the furniture is available from Malibu Market & Design.
The staff is absolutely lovely. Everyone at the resort is attentive in a laidback, easygoing way and our daily interactions were a pleasure.
The food is delicious and typically on the healthier side. The resort uses local organic produce and serves up fresh Fijian-inspired cuisine.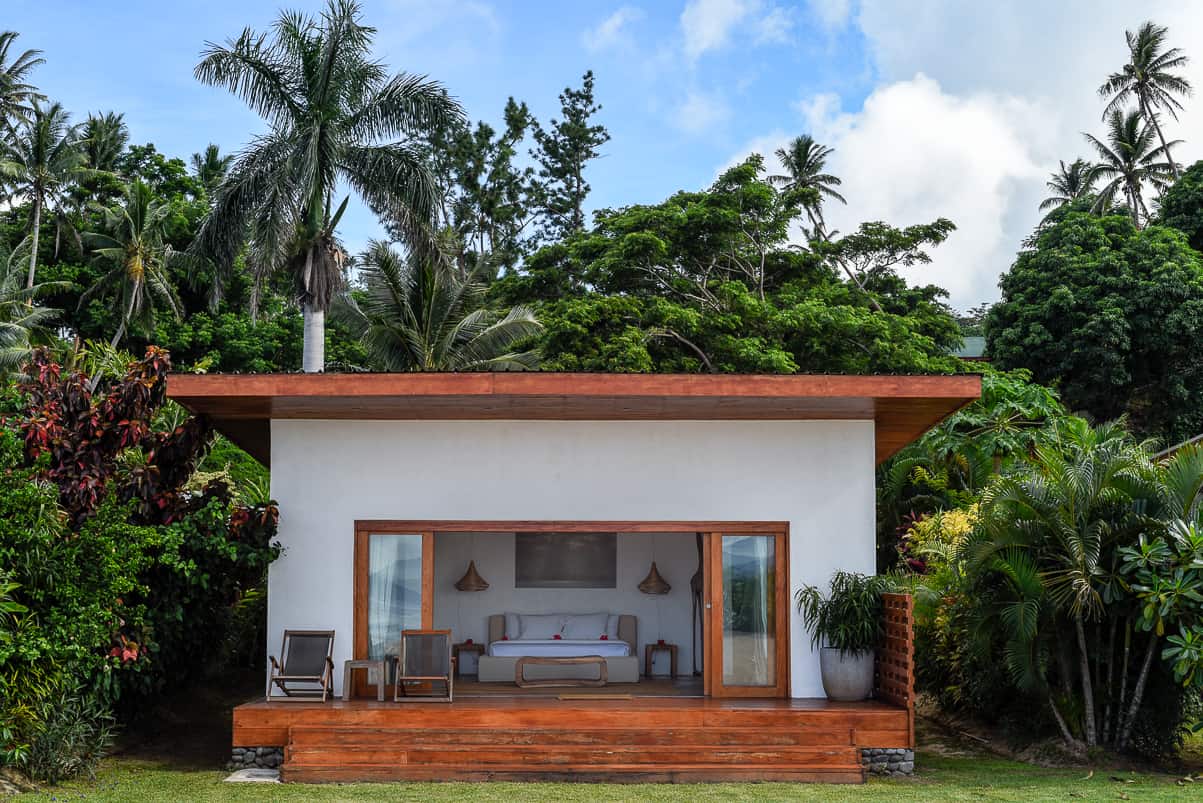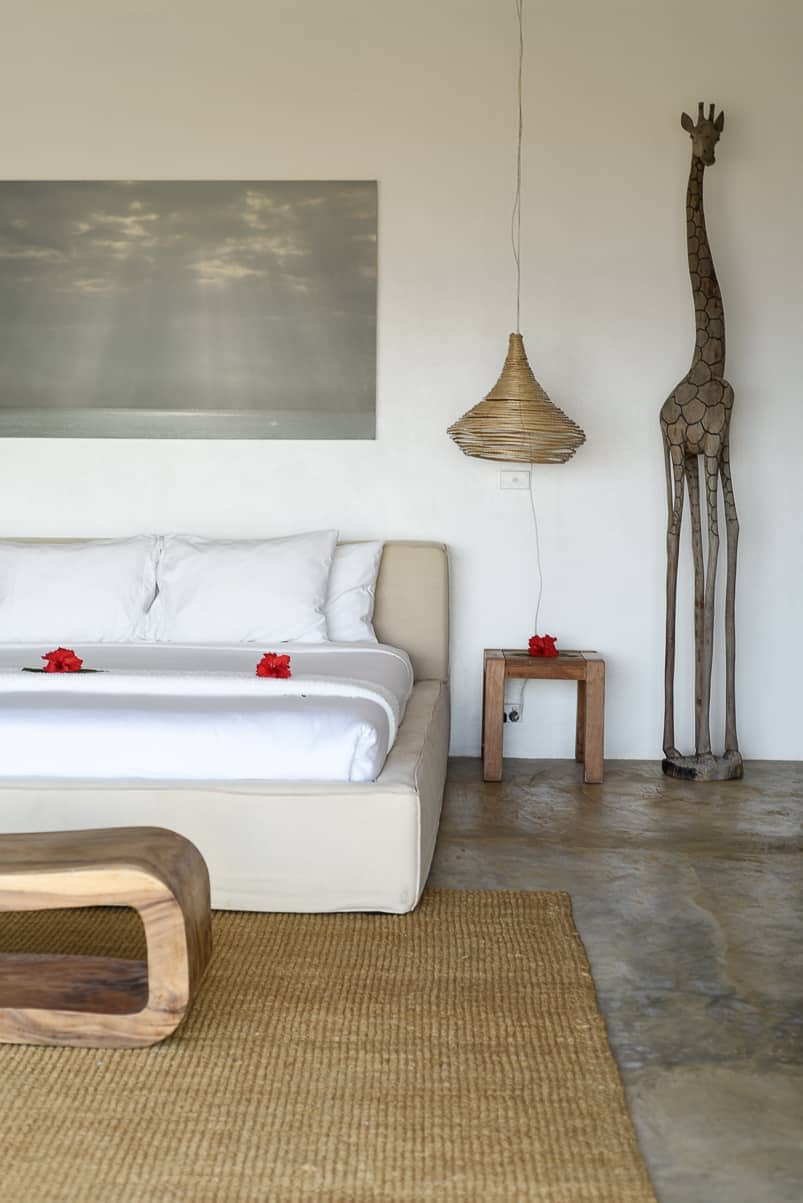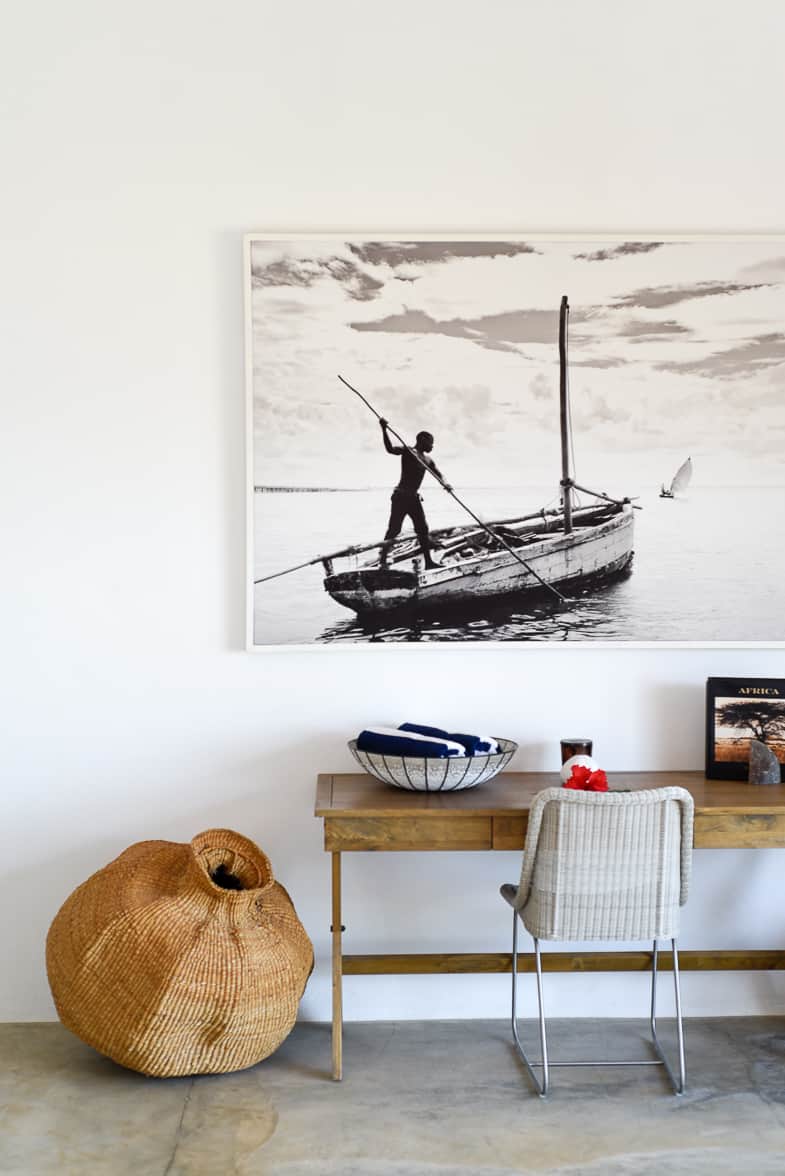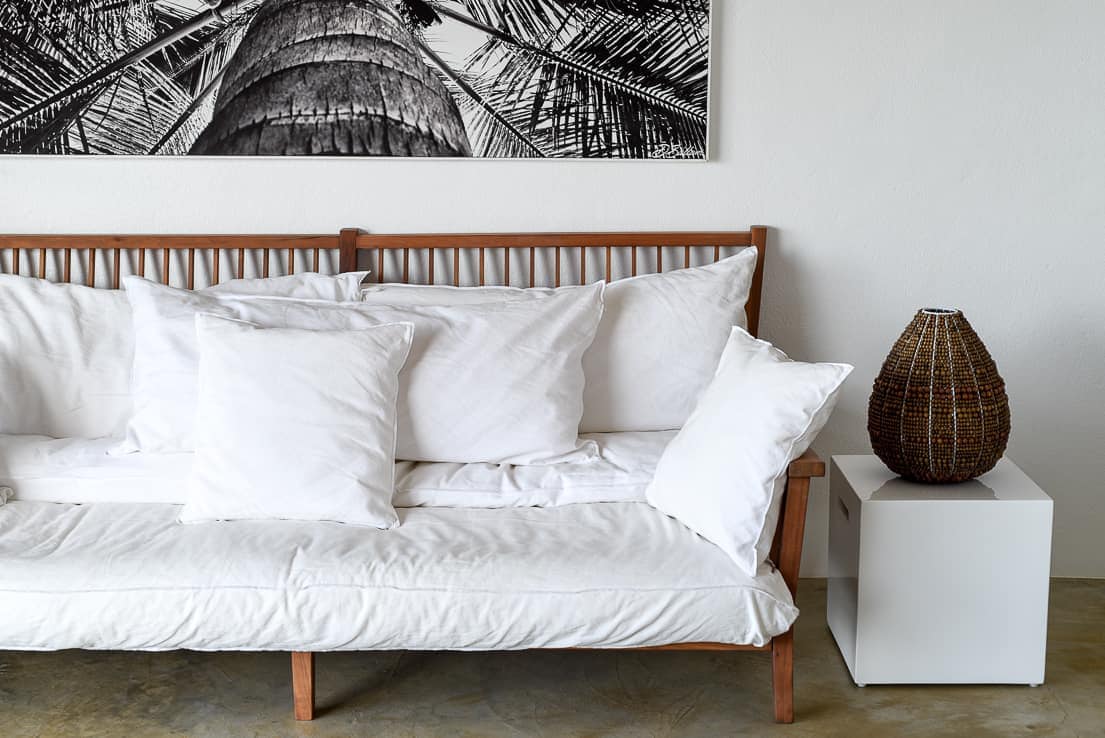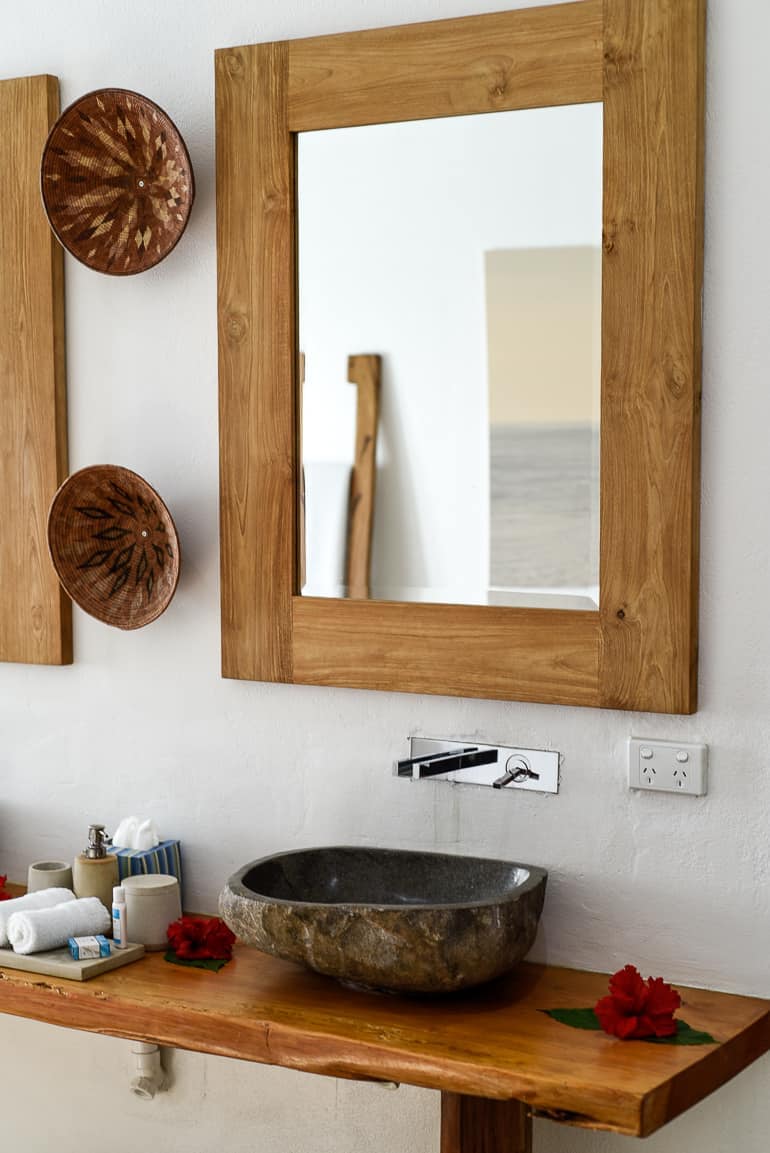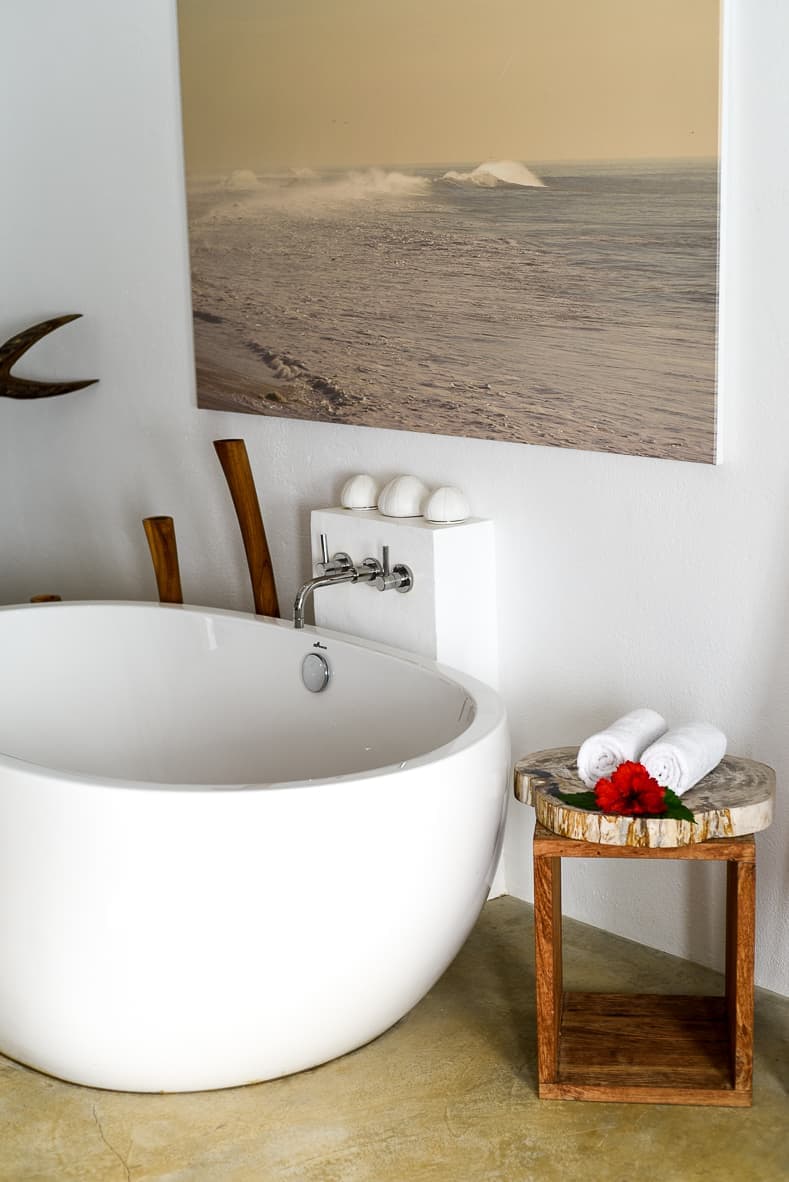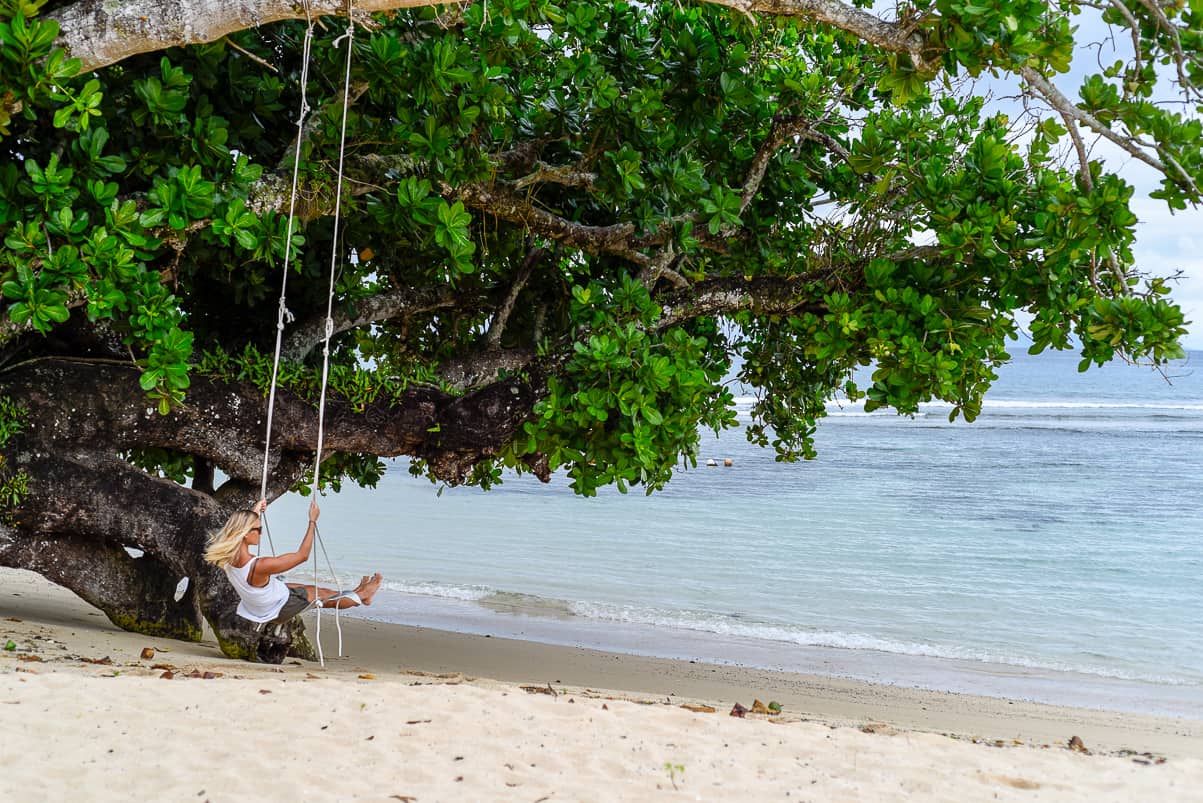 Our stay at Tides Reach was nothing short of amazing and it's one of our very favorite places we've ever stayed. If you're looking for a luxurious getaway in Fiji, this slice of paradise is one of the best.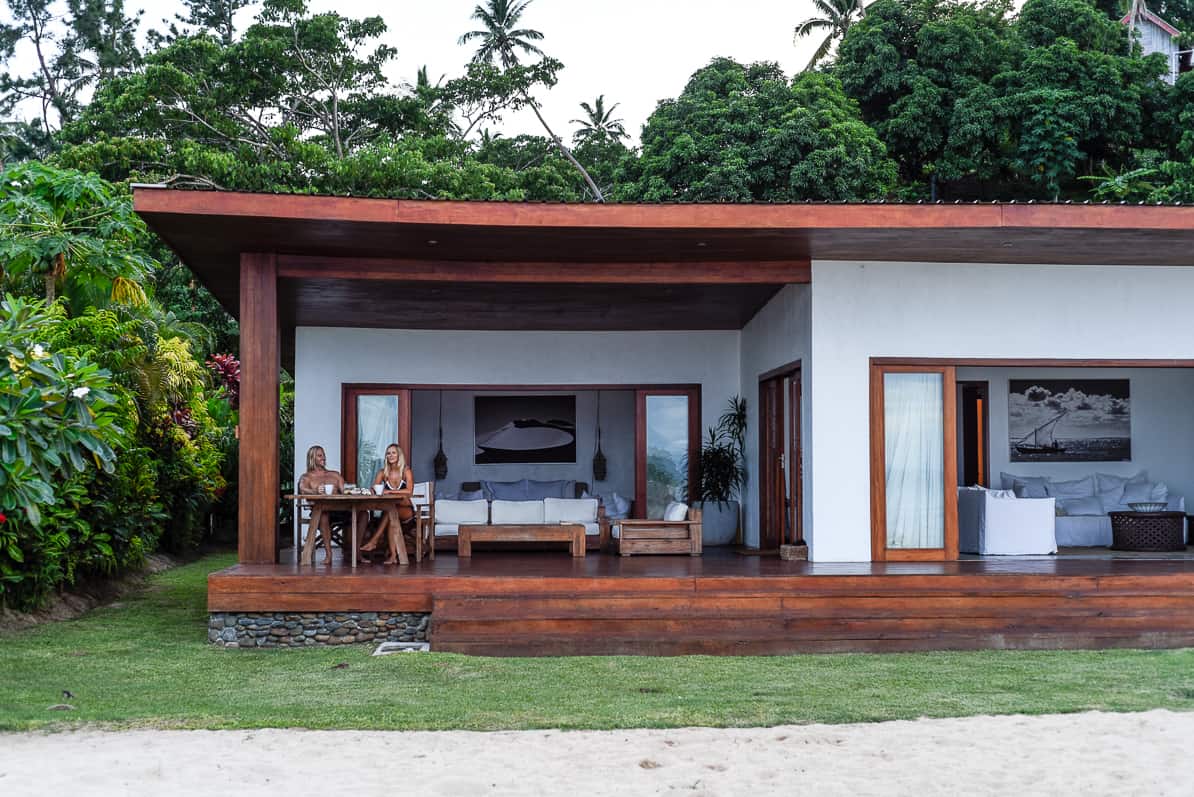 * This post was created in partnership with World Resorts of Distinction. All opinions are our own.