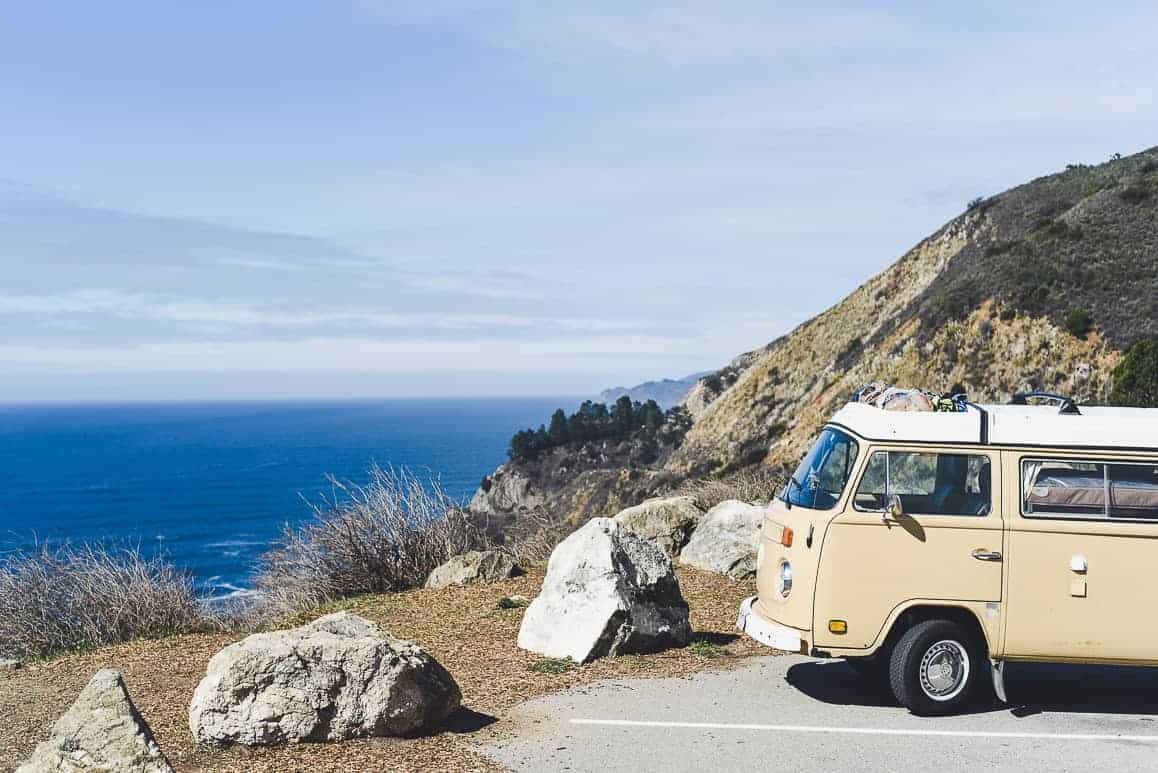 Big Sur is so amazing it deserves its very own post, so here's part two of our PCH surf trip. You can check out the first part of our Pacific Coast Highway trip here. Vamos!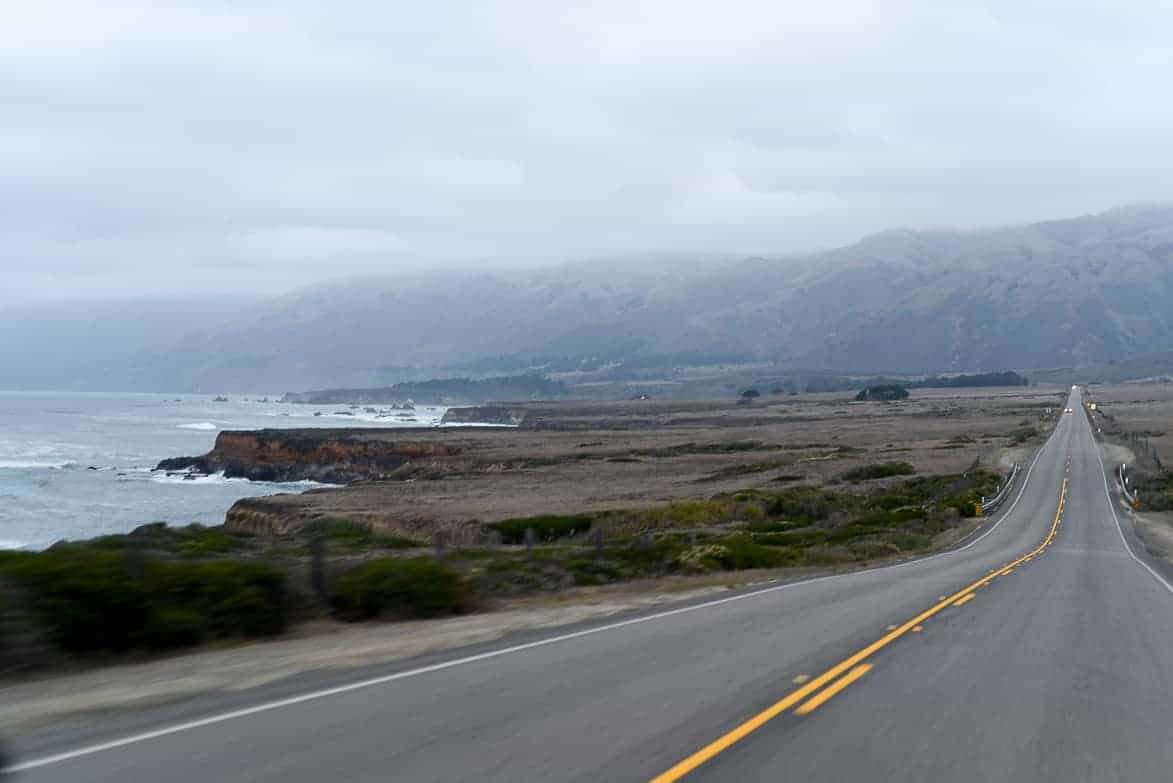 The beauty of Big Sur is really something special, and for us Southern Californians, it was our favorite part of the trip. The way the mountains meet the rocky coastline and dip into different shades of turquoise is, as my father-in-law would enthusiastically declare, over the top!
Our first stop was camping at Plaskett Creek campground, which sits across the Pacific Coast Highway from Sandy Beach, the longest stretch of beach in Big Sur.
The view from the cliffs above Sandy Beach is breathtaking. It's one of those places that makes you blink a couple times to make sure what you're seeing is real. We had read that the surf in Big Sur is fickle, but we got super lucky and woke up to waves at Sandy Beach, with only a few surfers out. The wind came up a bit when we paddled out, but it was an awesome session. Just the two of us for most of it, trading waves and taking in the stunning views.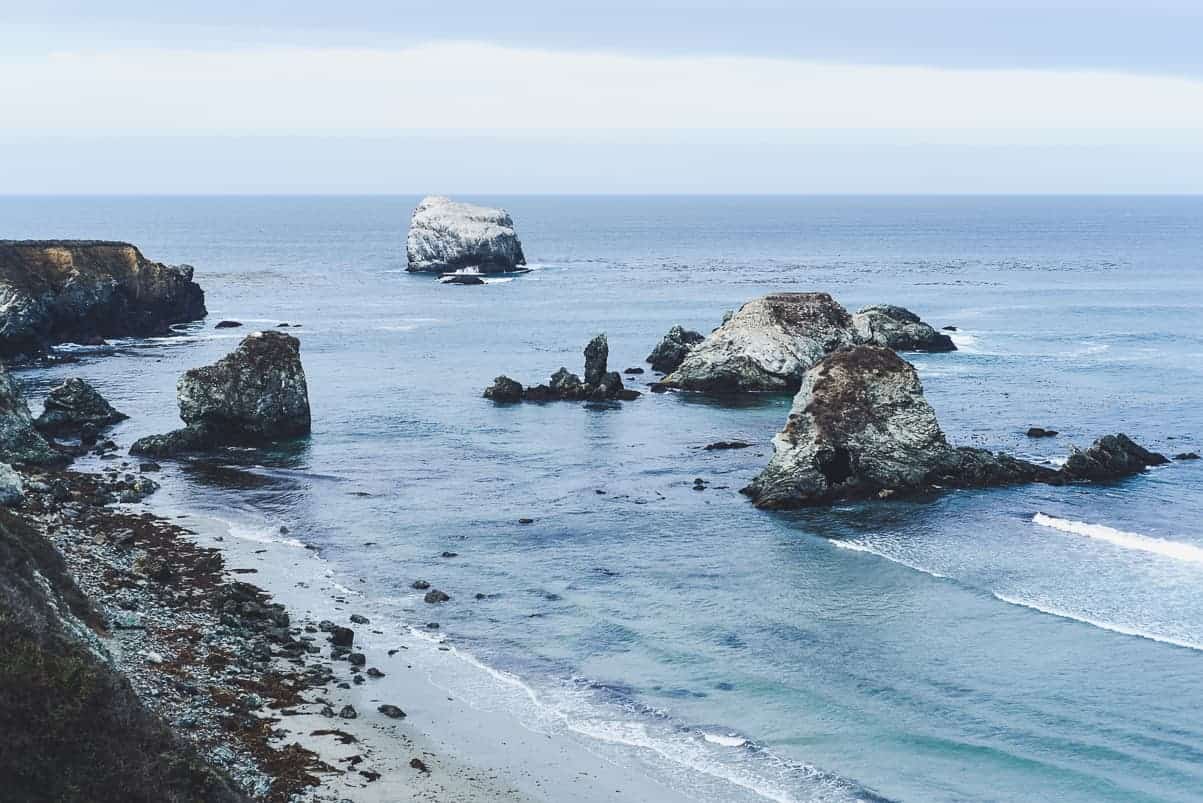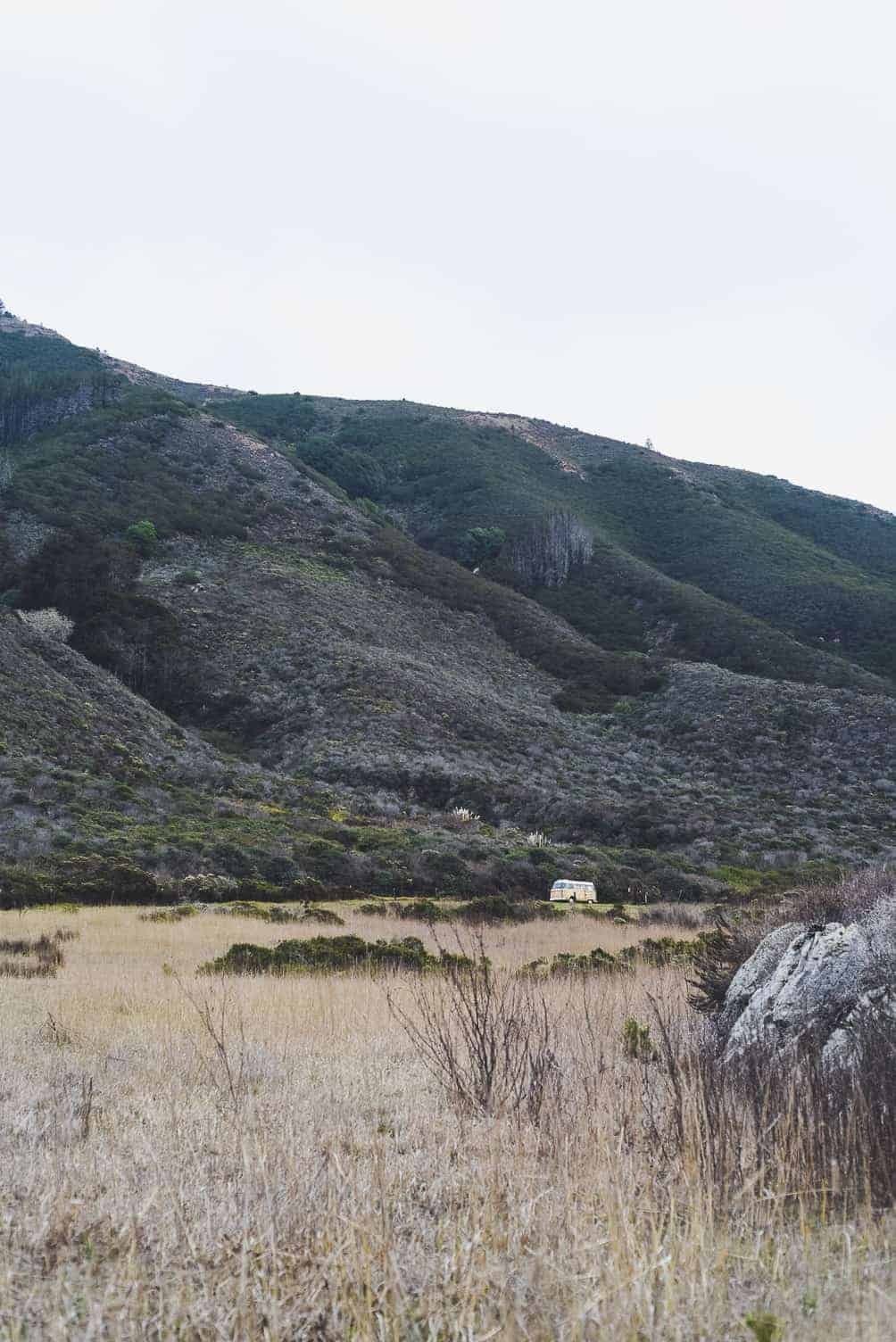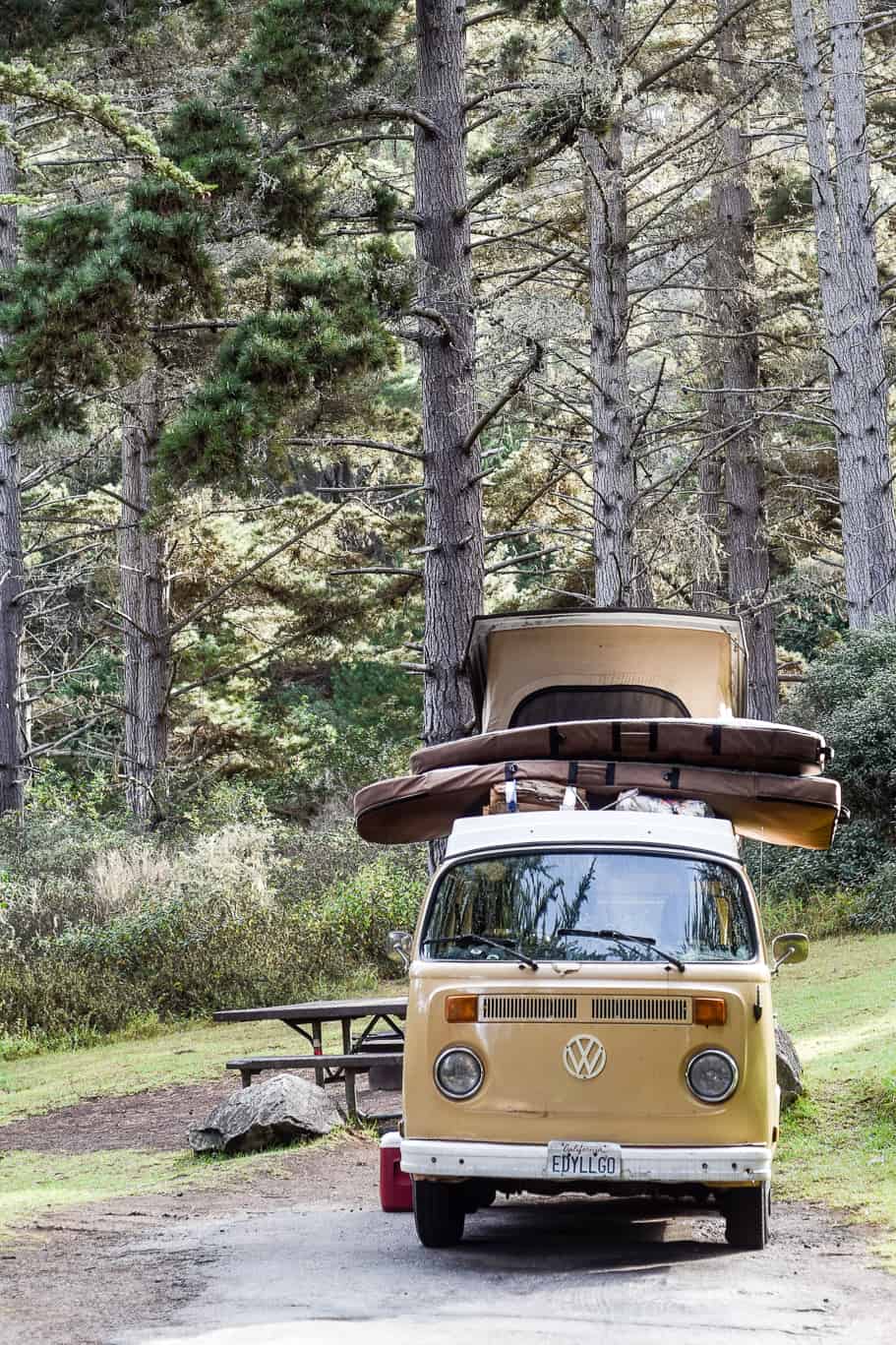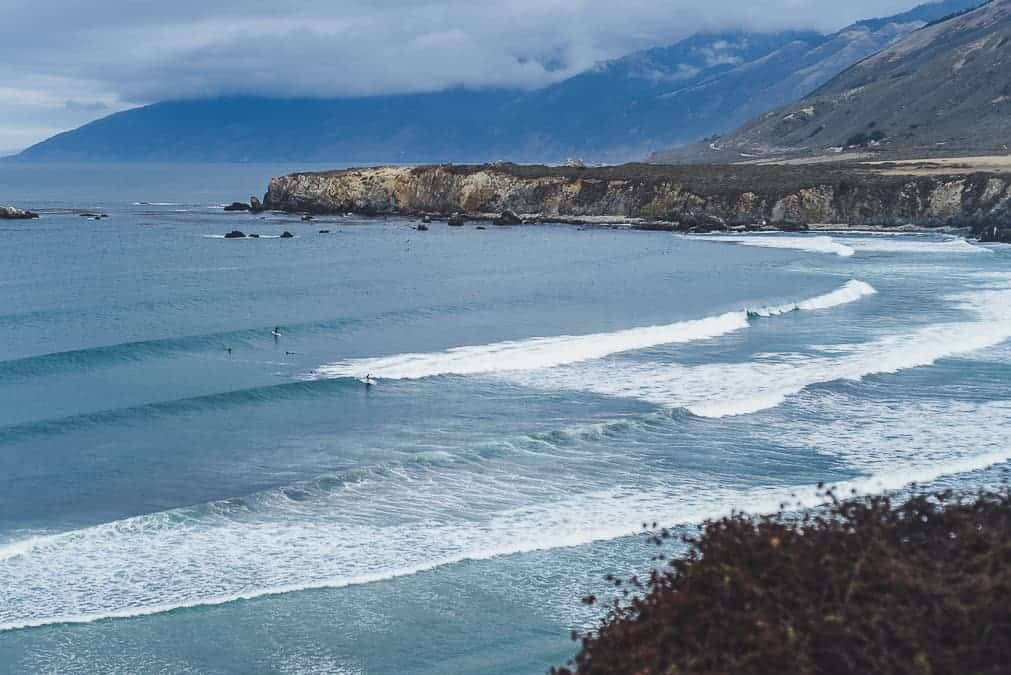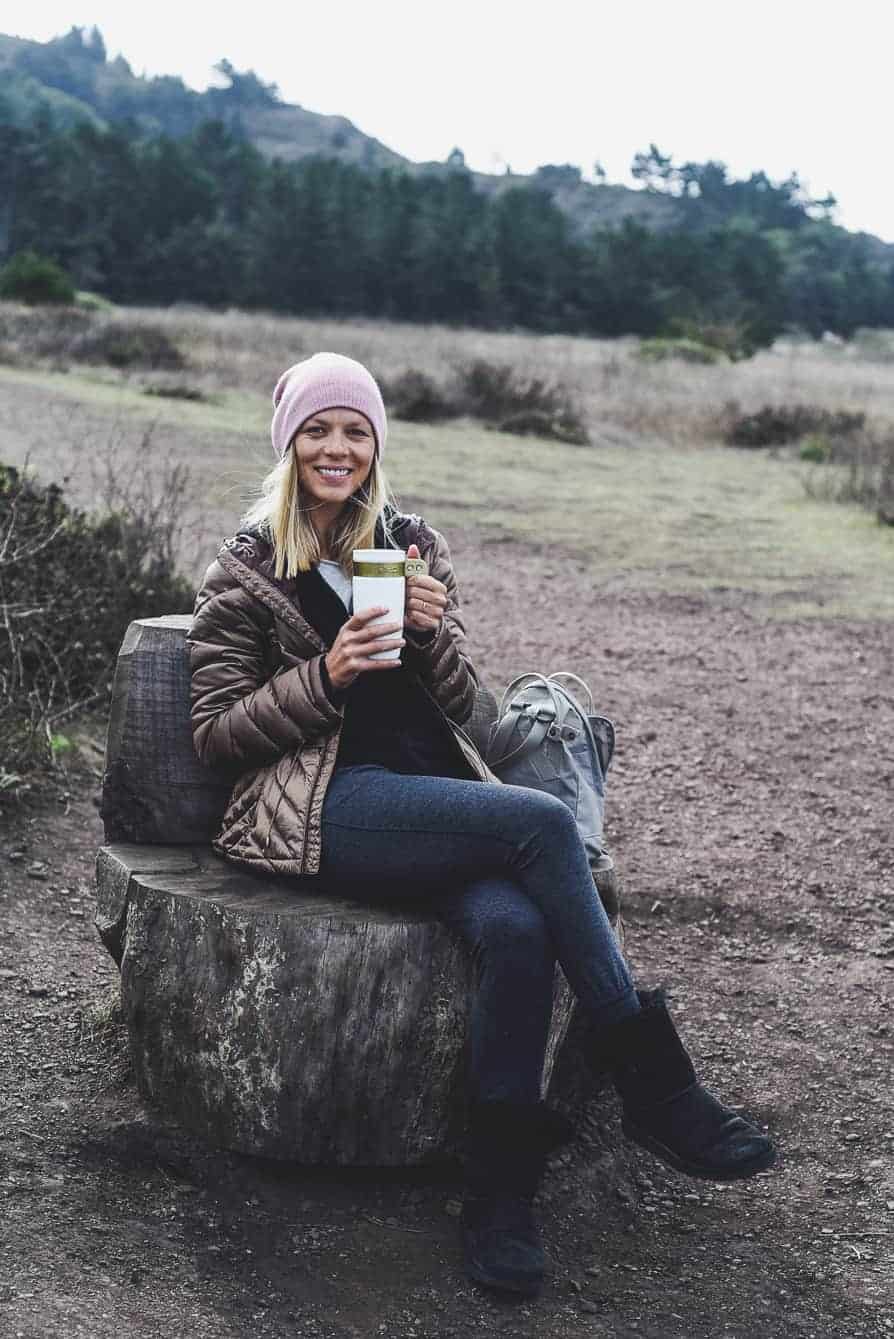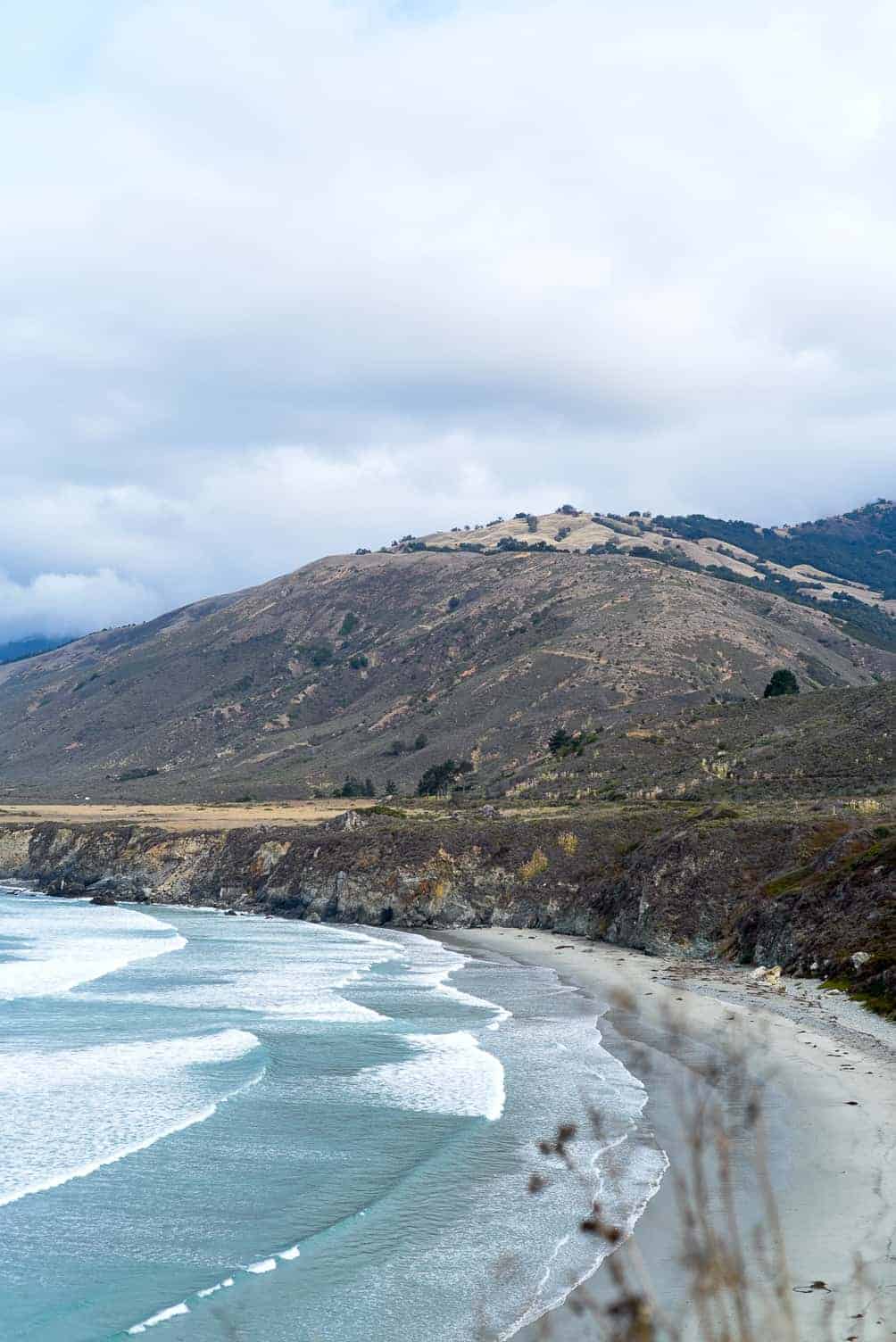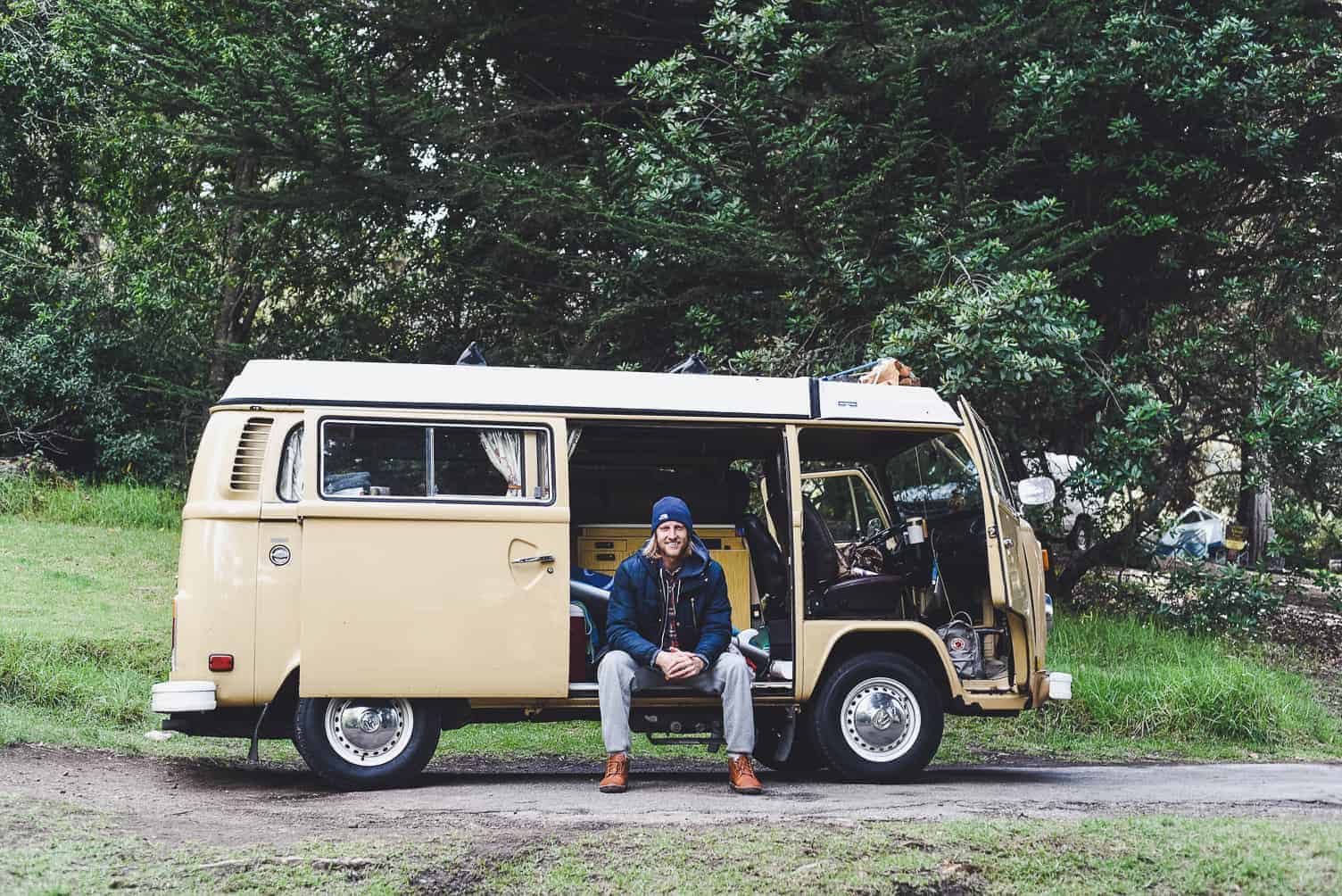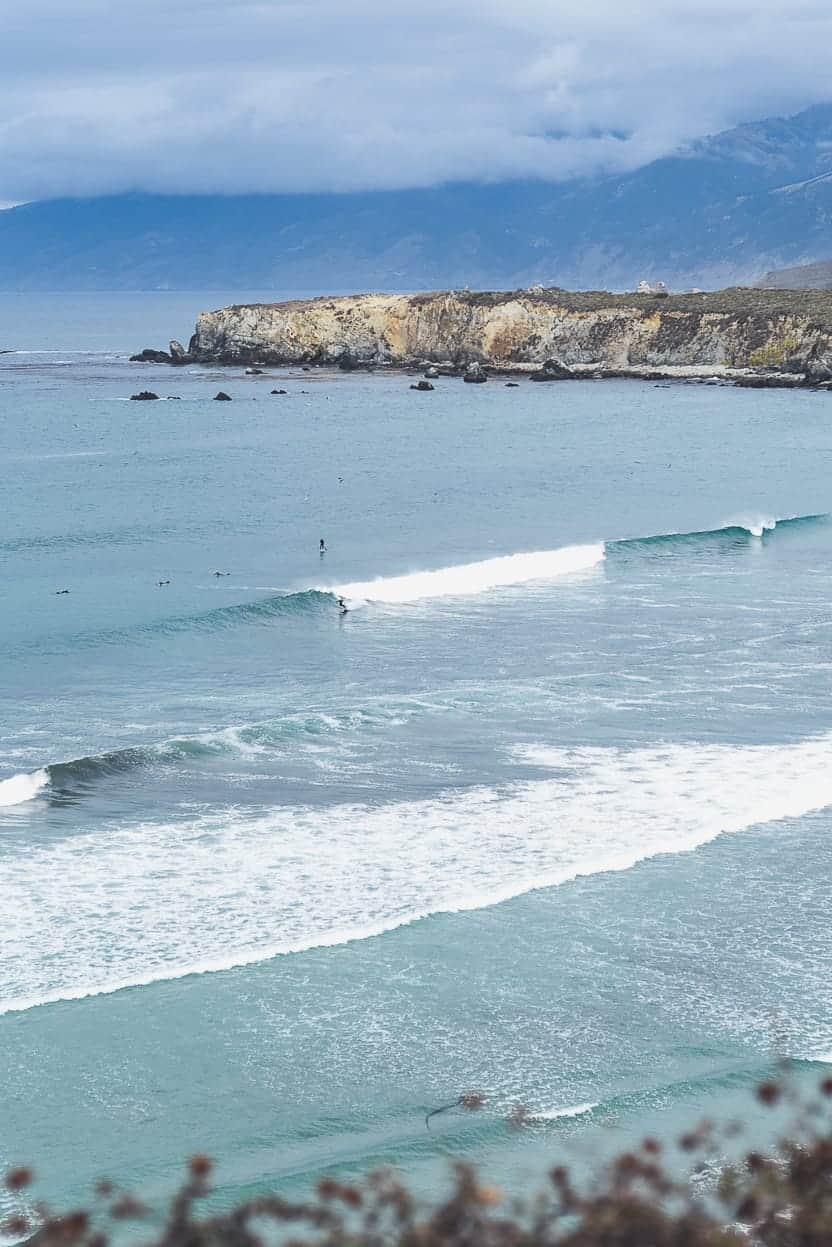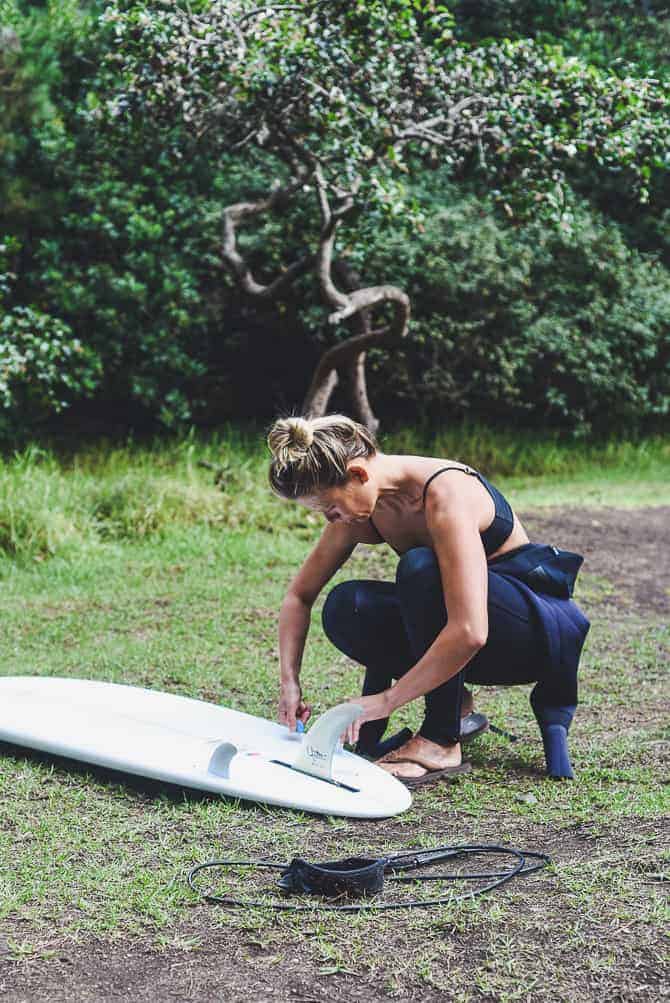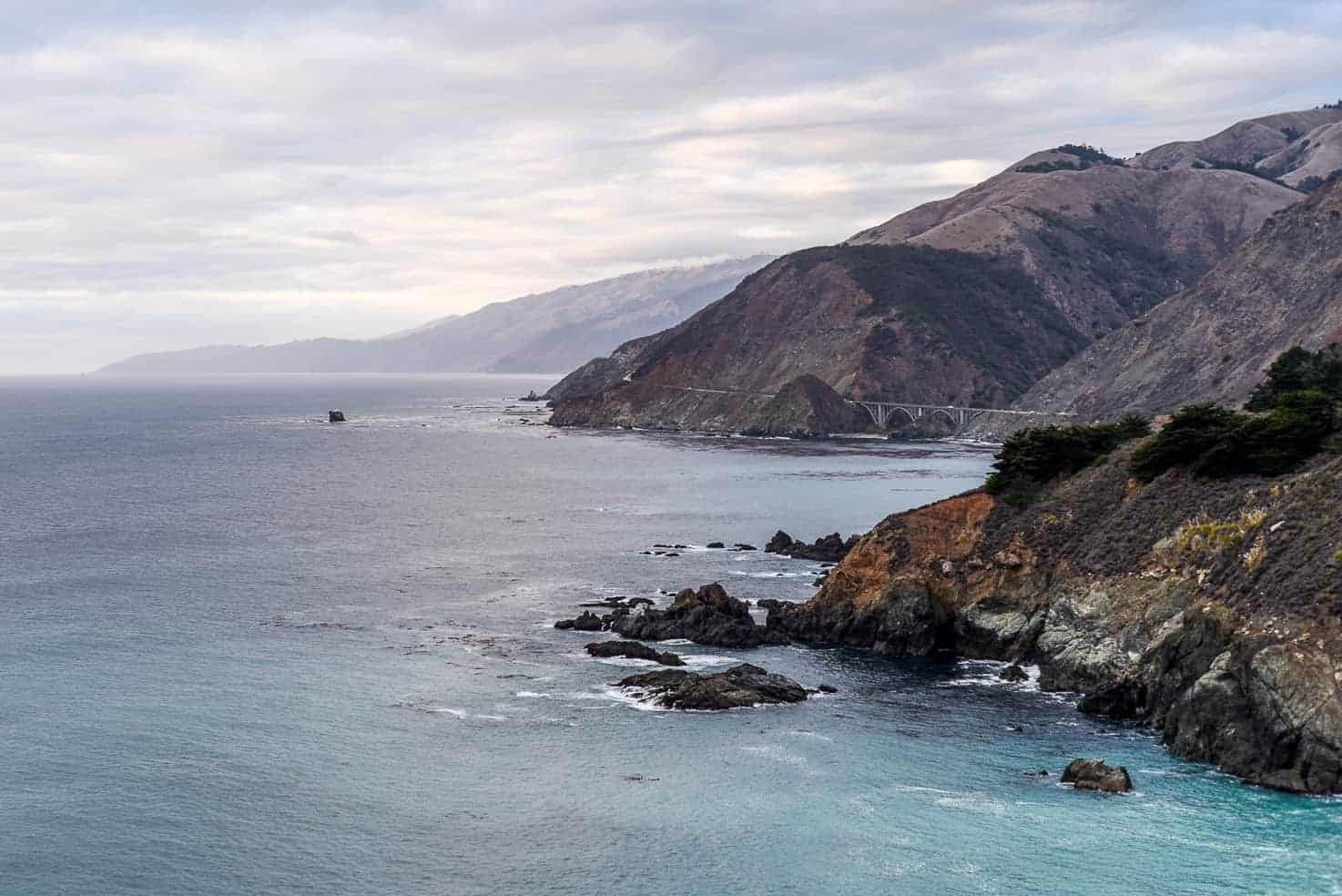 There was a huge fire that devastated Big Sur in the summer of 2016, so there was a strict ban on fires at all campsites throughout Big Sur. So don't tell anyone, shhhhh, but we decided to indulge ourselves in a cabin to get a good warm night's sleep. We stayed at a picture perfect cottage set amongst towering colorful trees at Ripplewood Resort.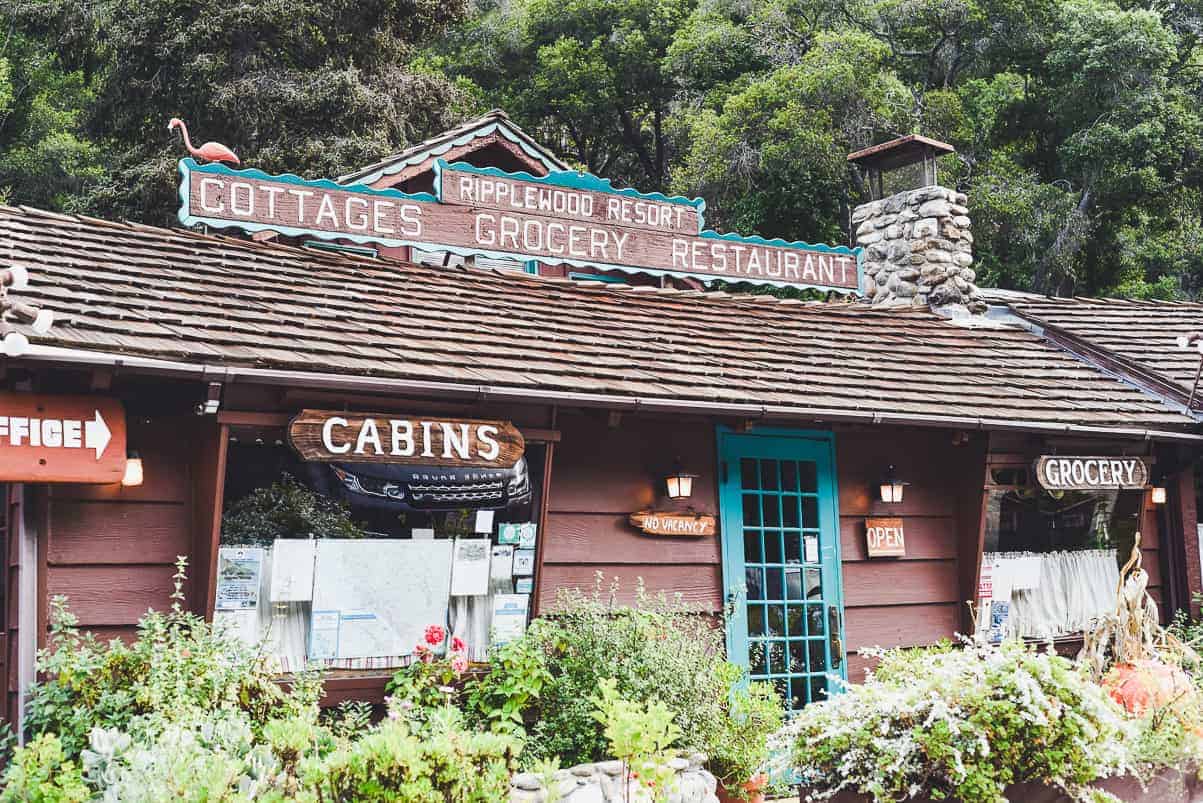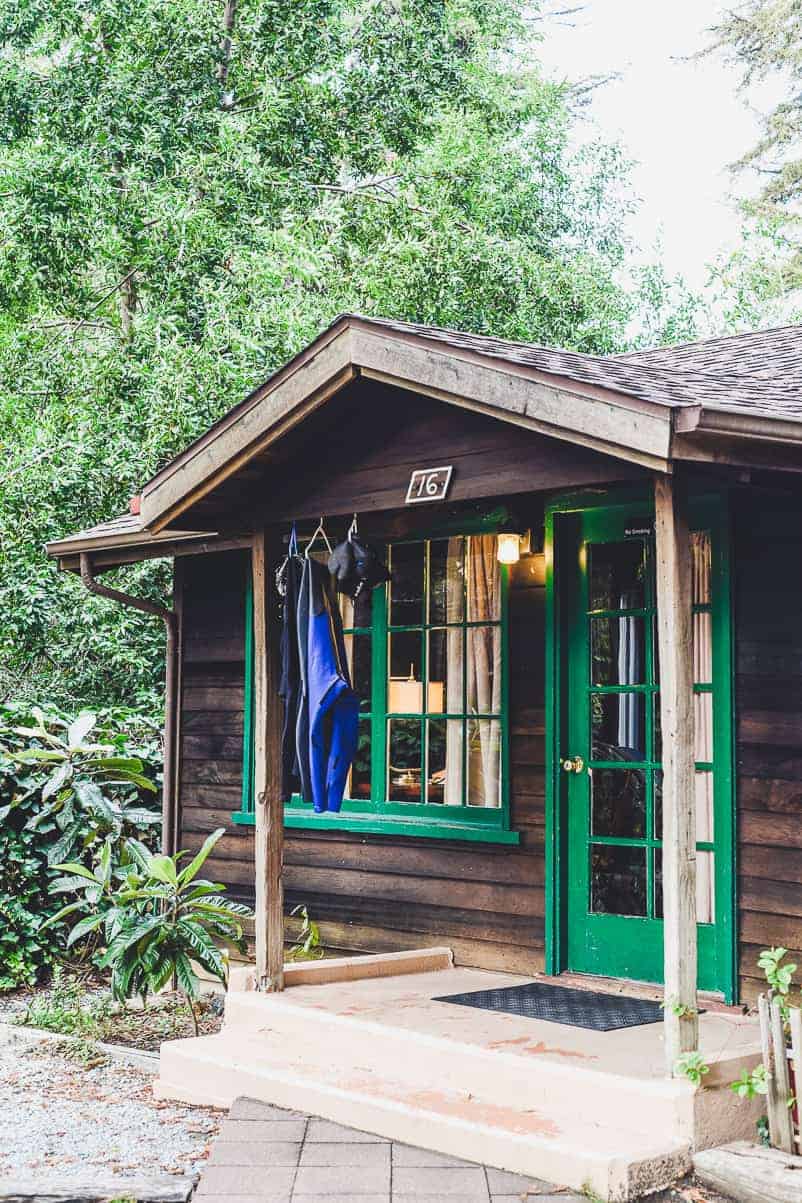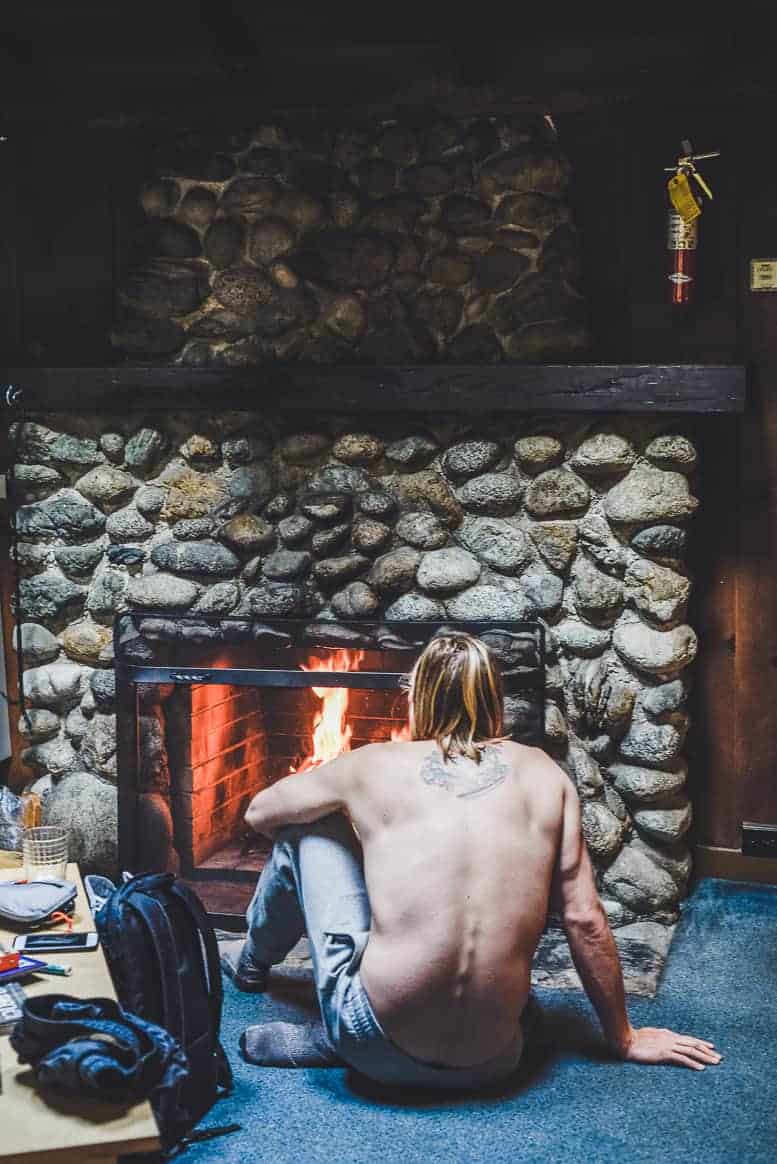 We had also previously booked a tiny room at Deetjen's Big Sur Inn, because it's a special historic hotel. My mom stayed there a couple times starting when she was about 20 years old, when the owner, Deetjen himself, sat out on the porch smoking his cigar.
Deetjen's didn't disappoint. The hotel is beyond charming, and the restaurant is ridiculously delicious (say that five times fast). We decided not to spring for their pricey dinner, but went for breakfast instead. We stuffed our faces with an Eggs and Chorizo dish that was big enough for three people to share, and a huge blueberry pancake that Eric enthusiastically declared the best blueberry pancake of his life.
We threw caution to the wind and ordered another ginormous pancake. It was divine.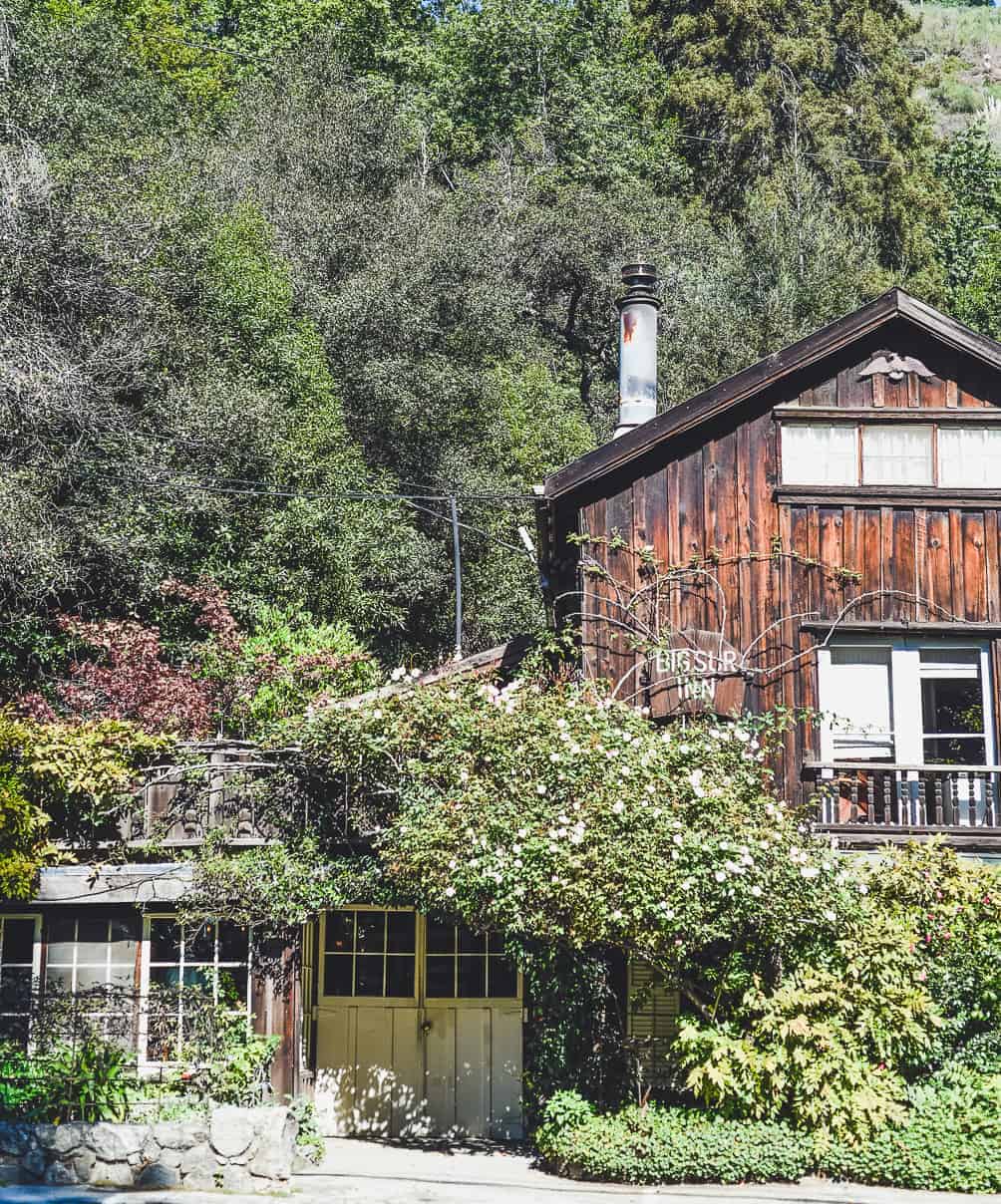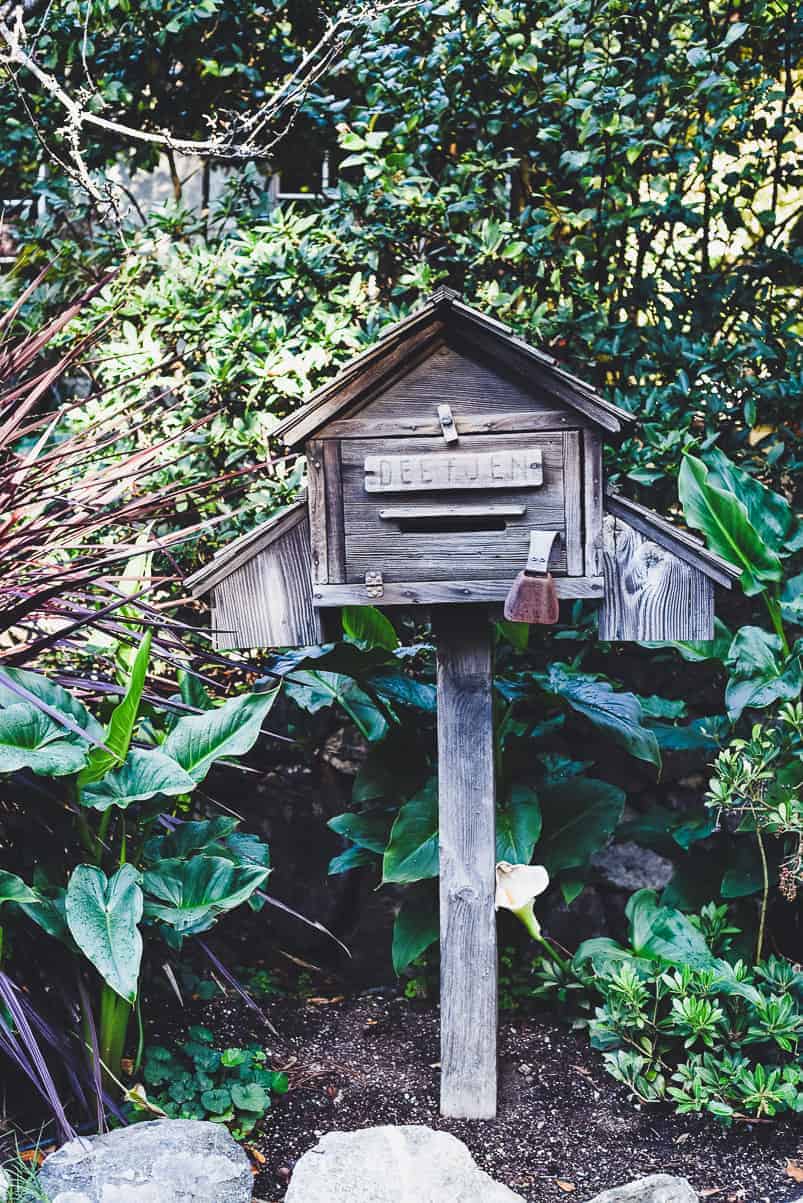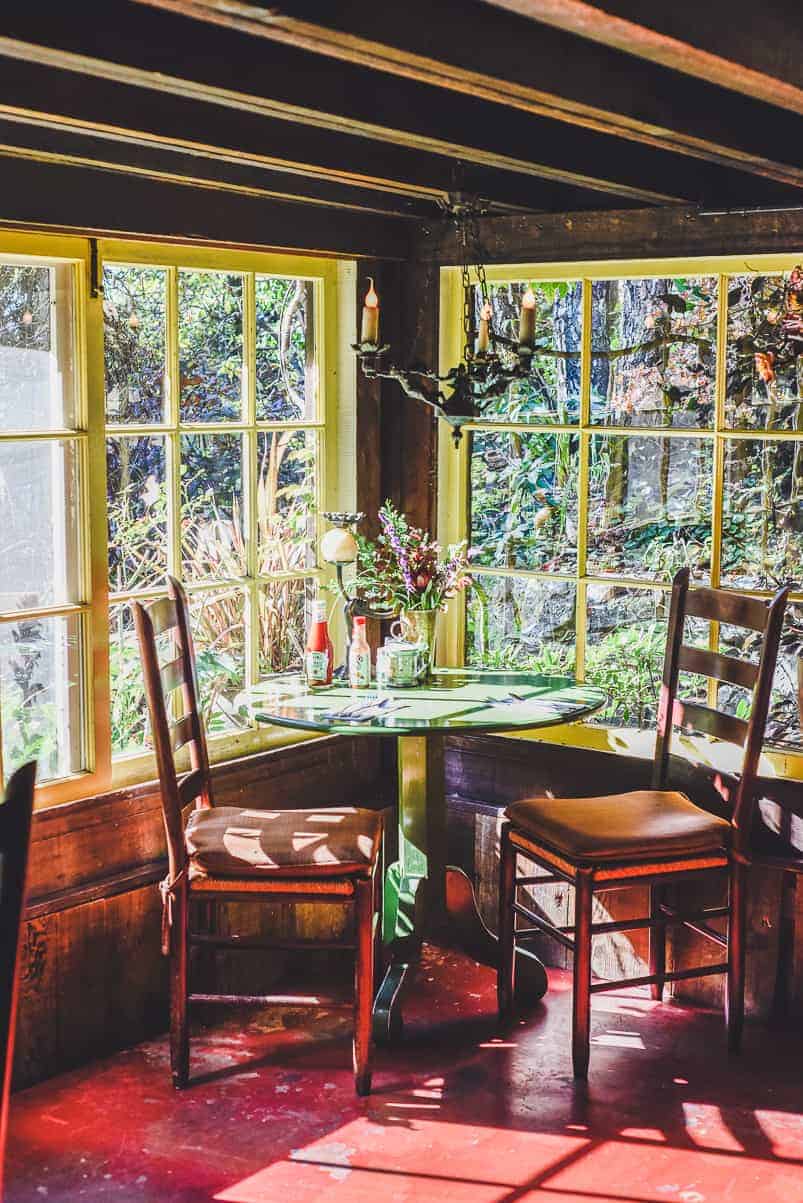 We went on a four-hour hike, scouted for surf, ate wonderful meals, and soaked up view after view of the majestic coastline. We didn't end up finding more surf after our first lucky surf day in Big Sur, but exploring Big Sur's gems was more than enough to keep us preoccupied.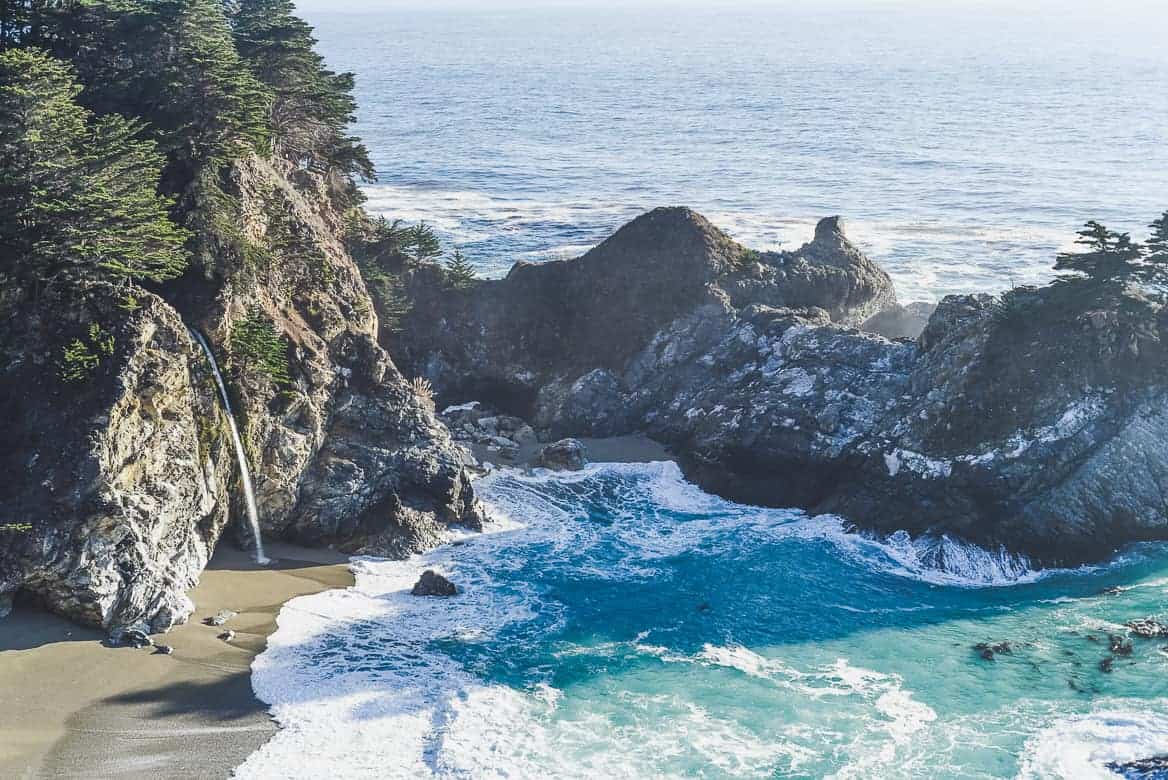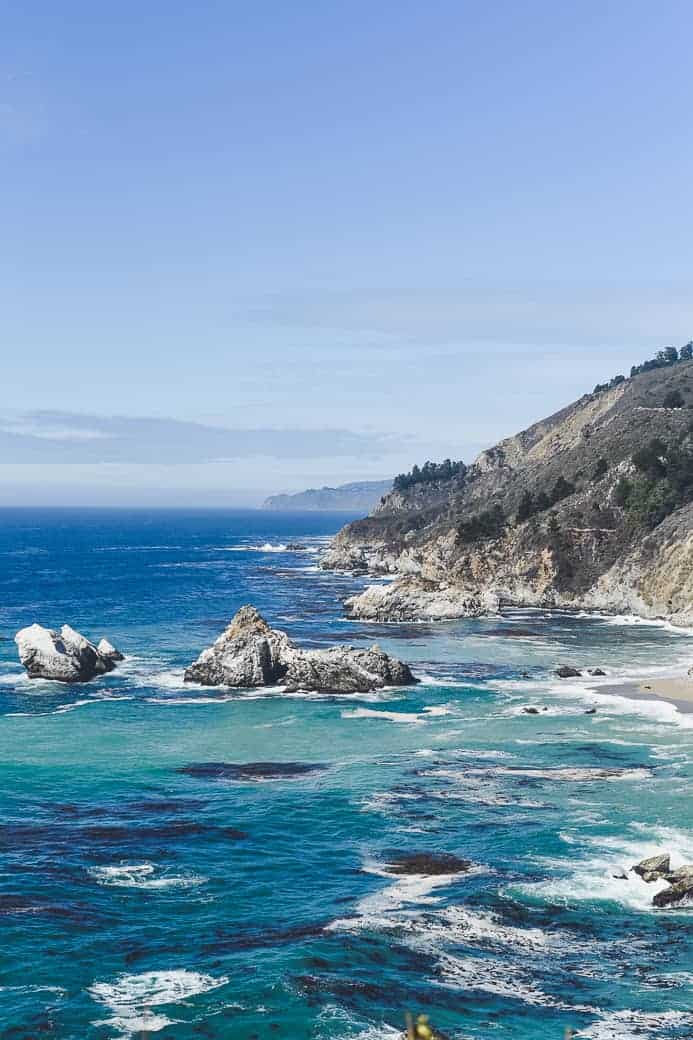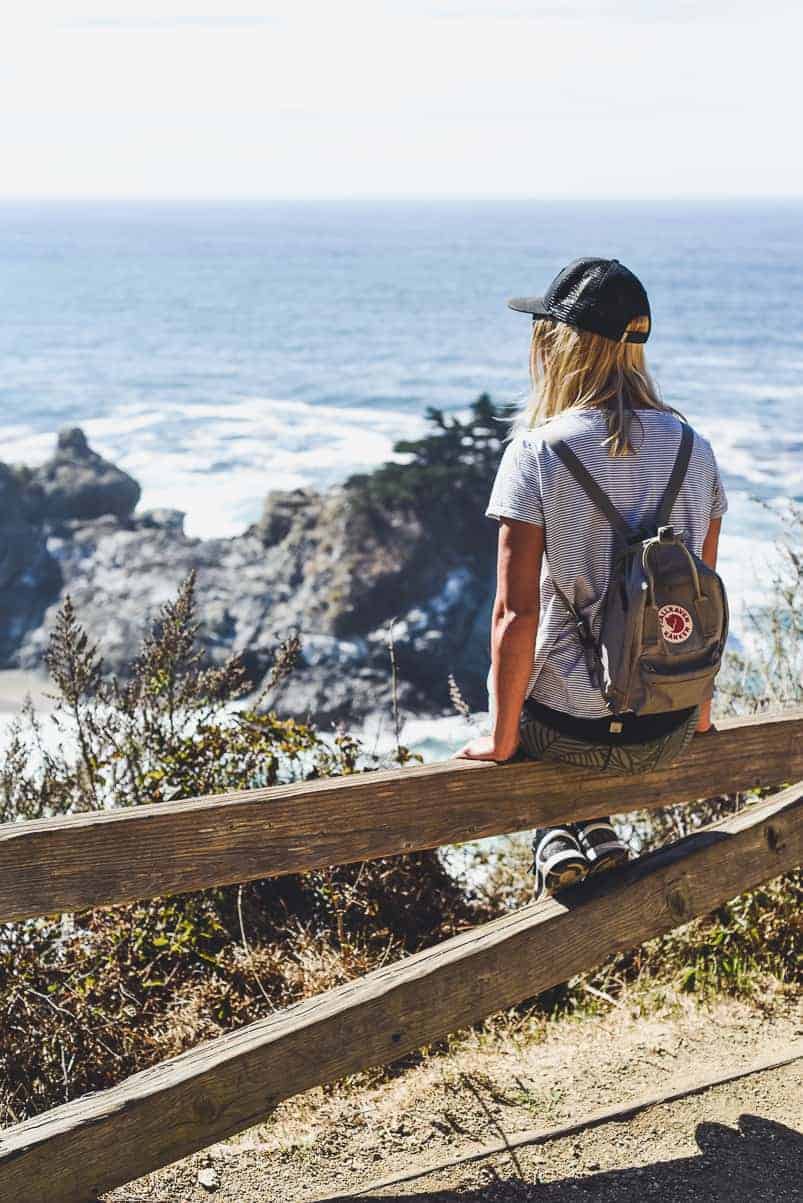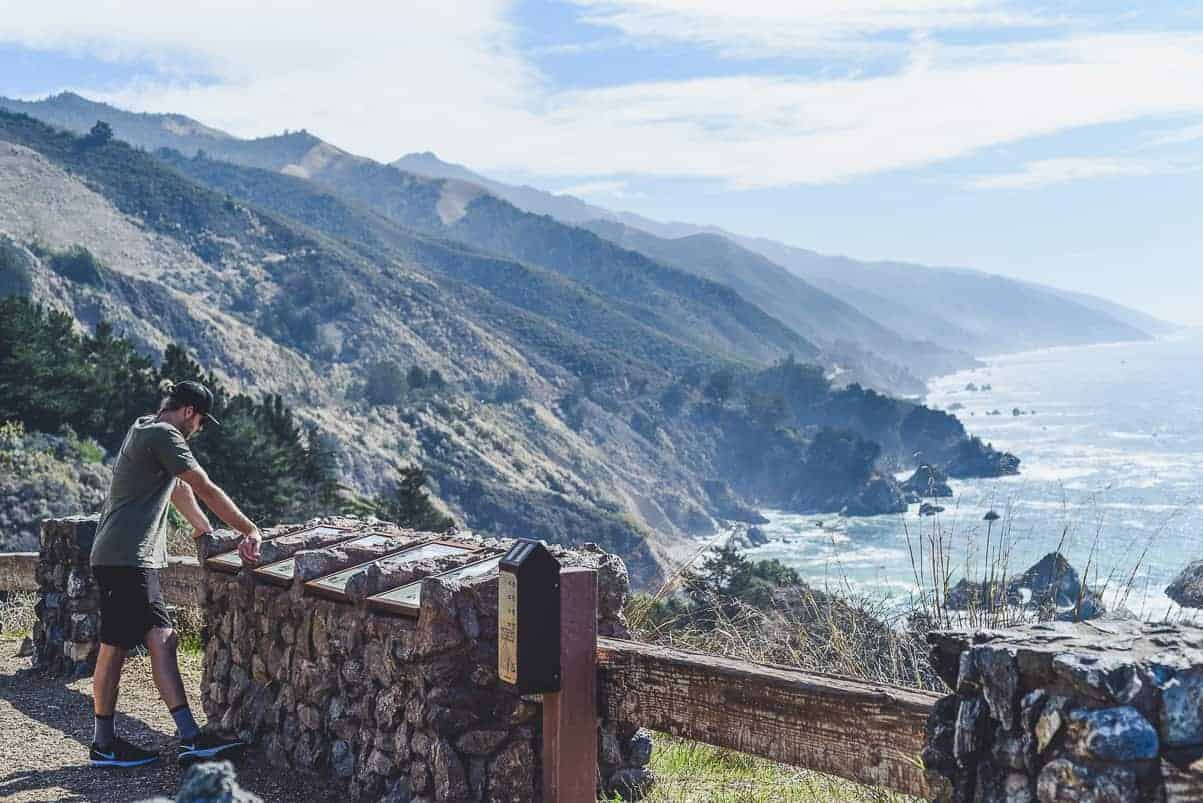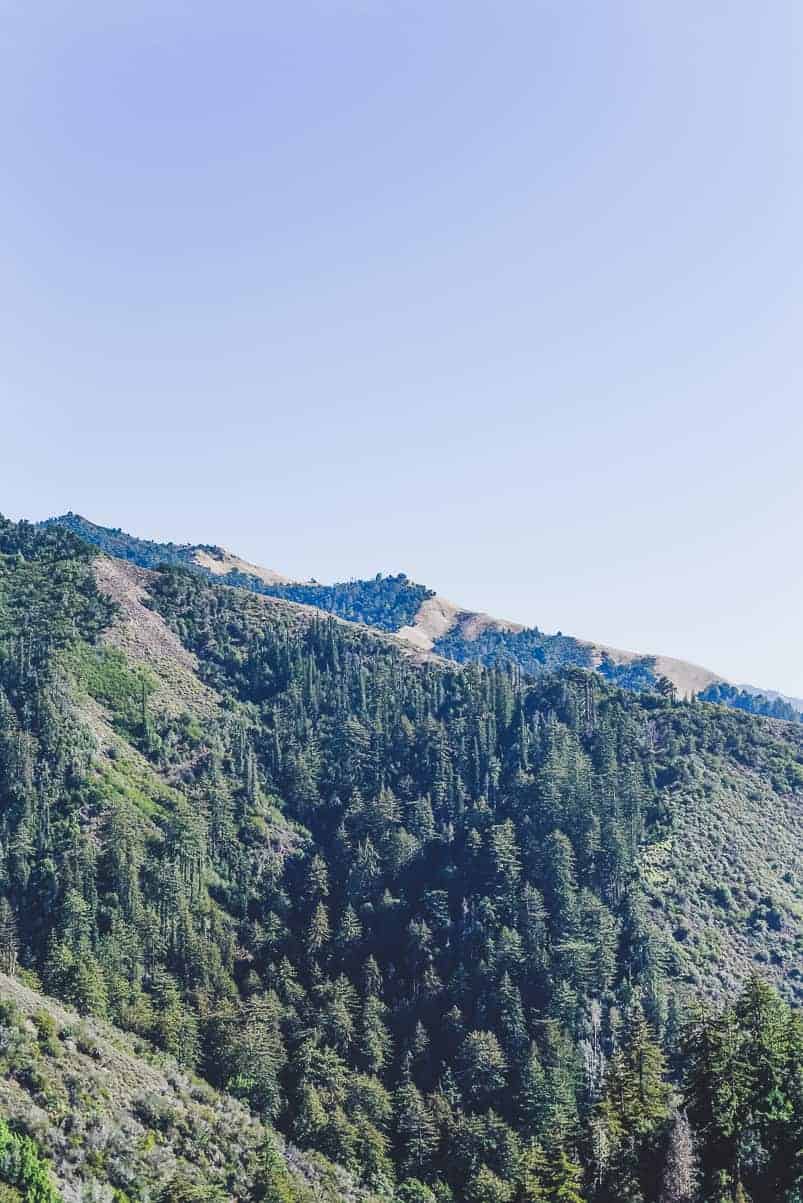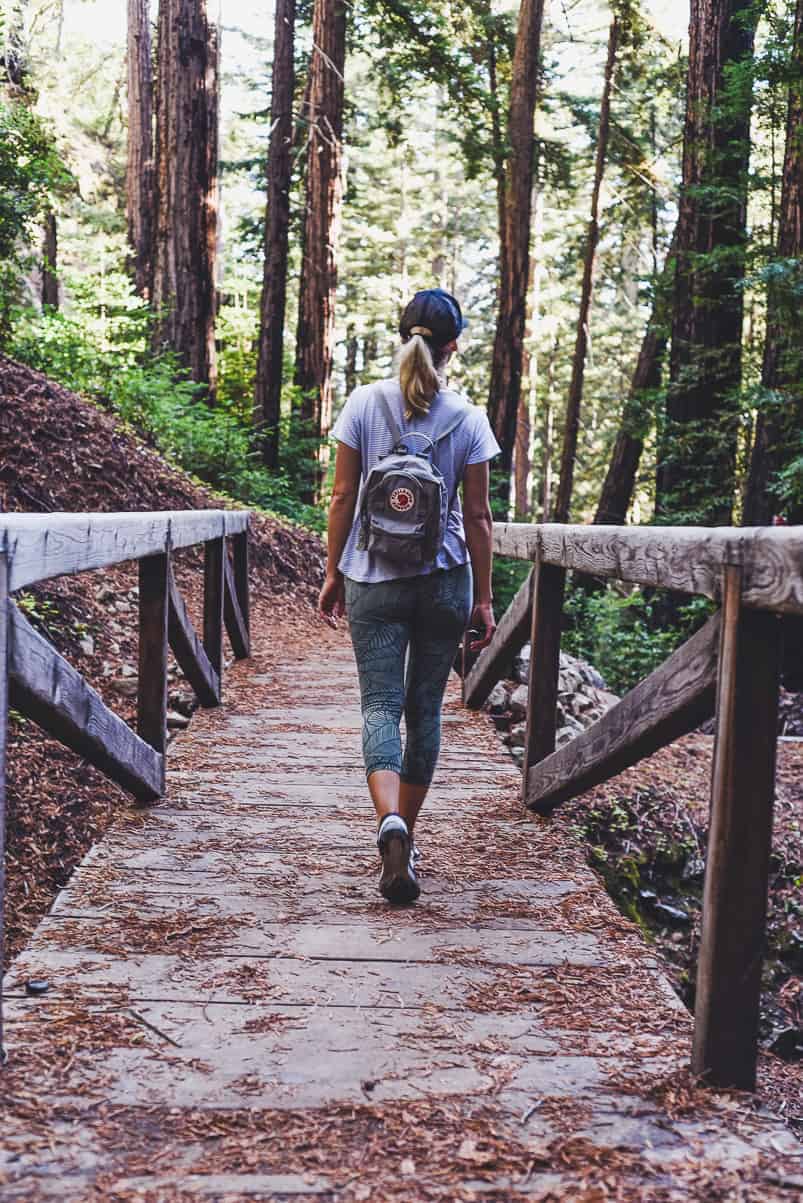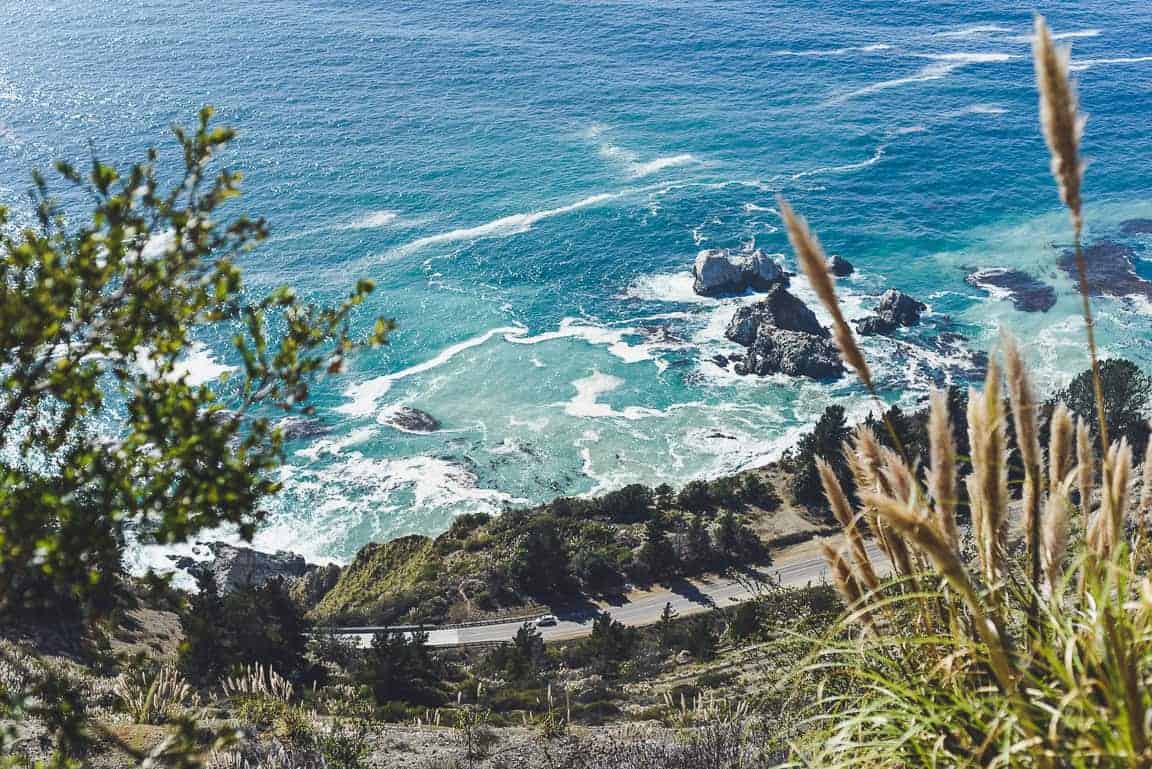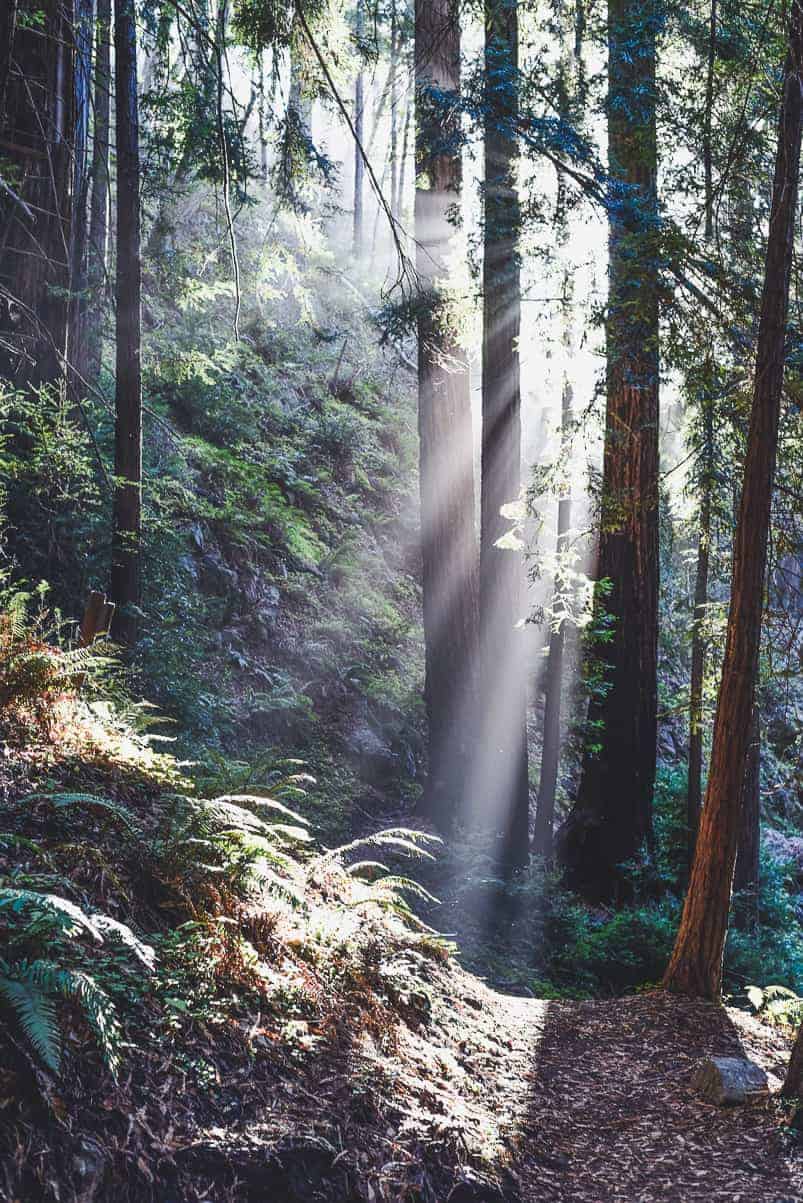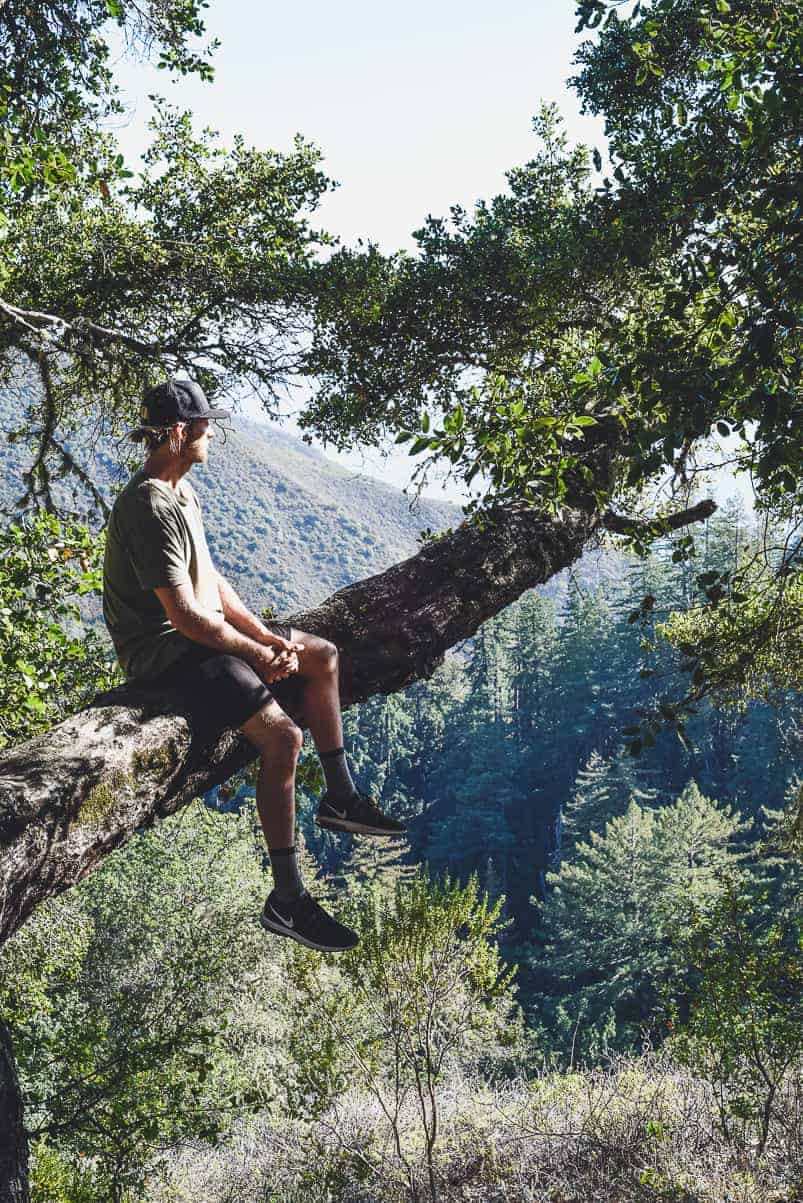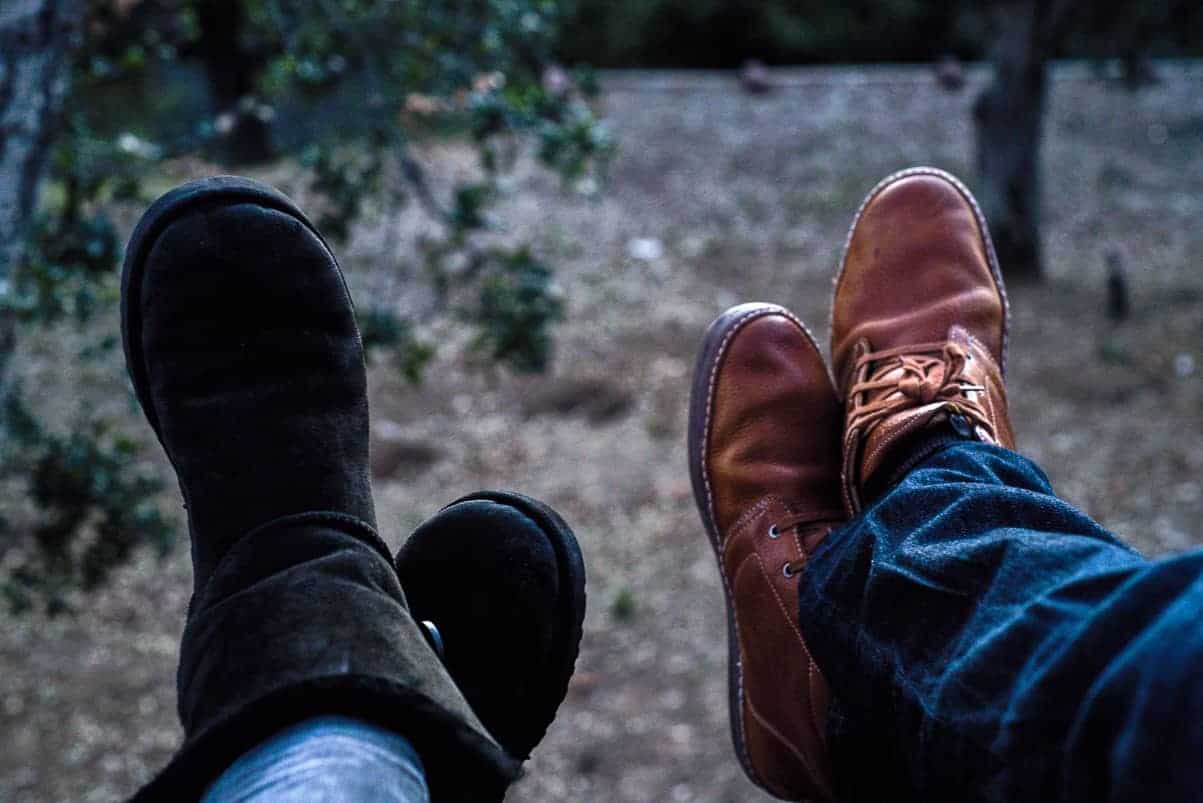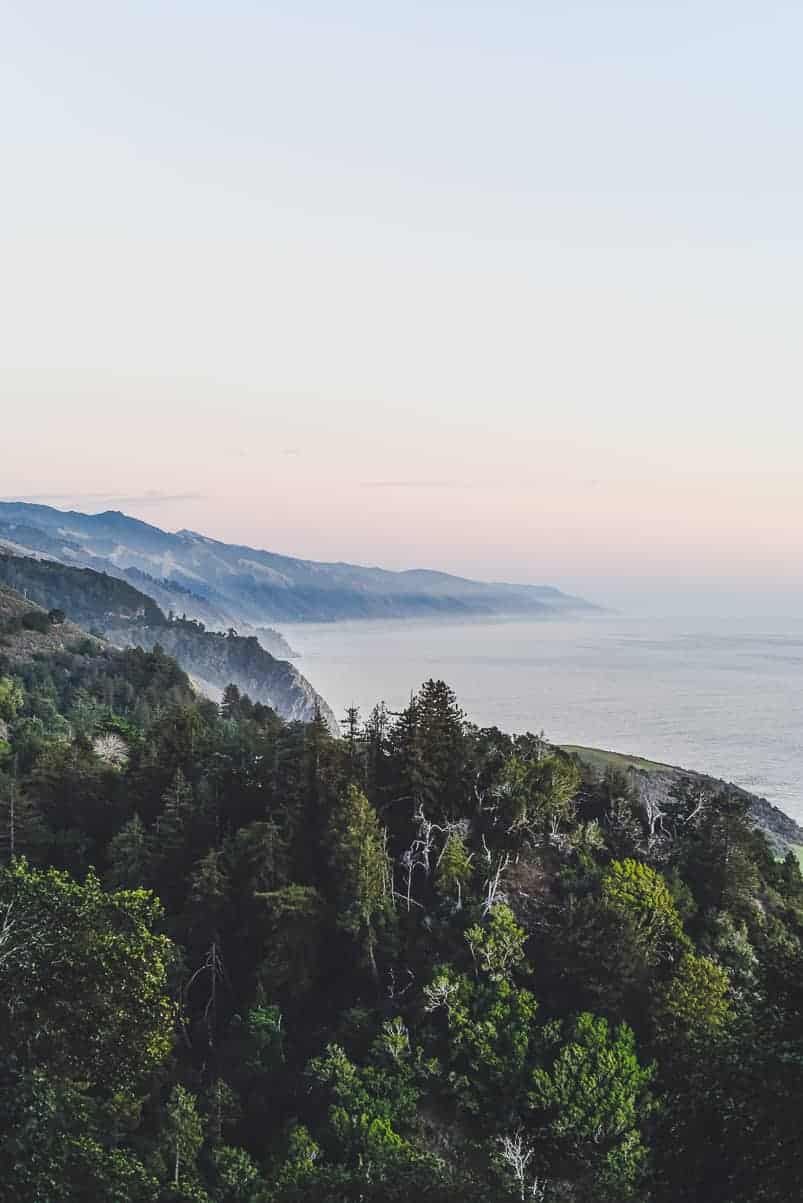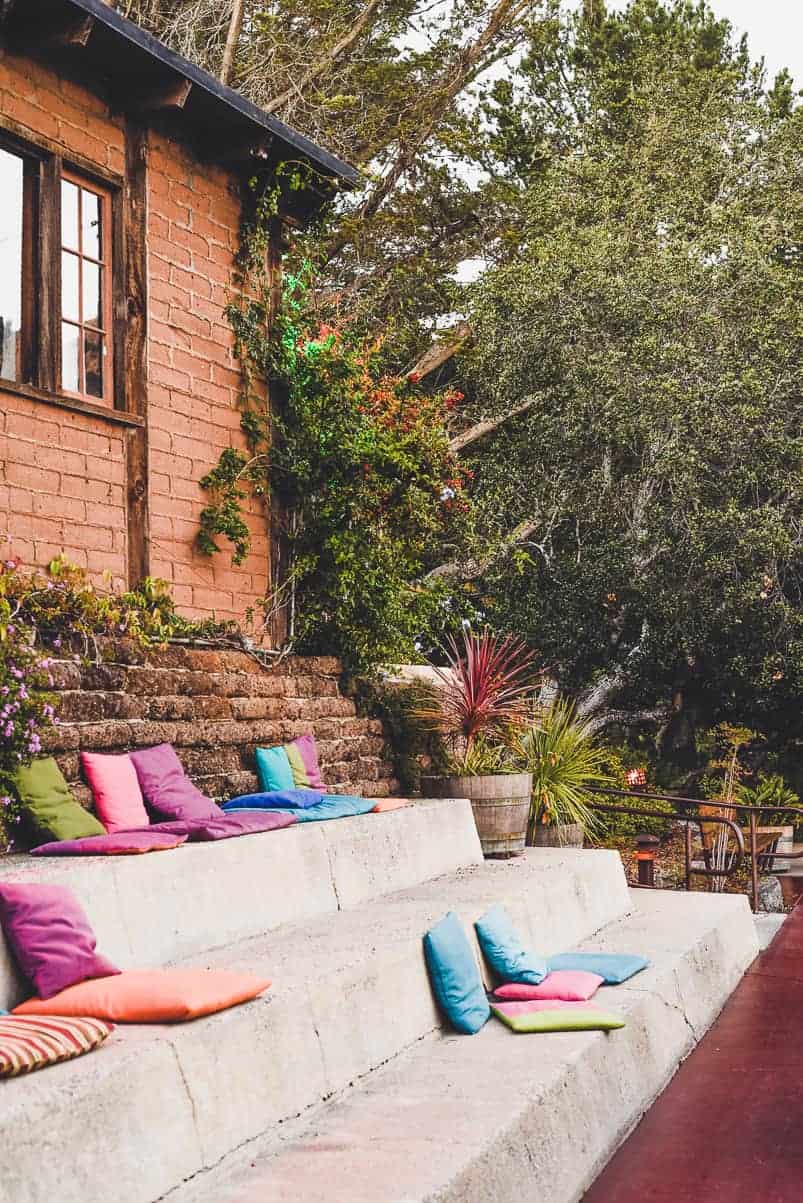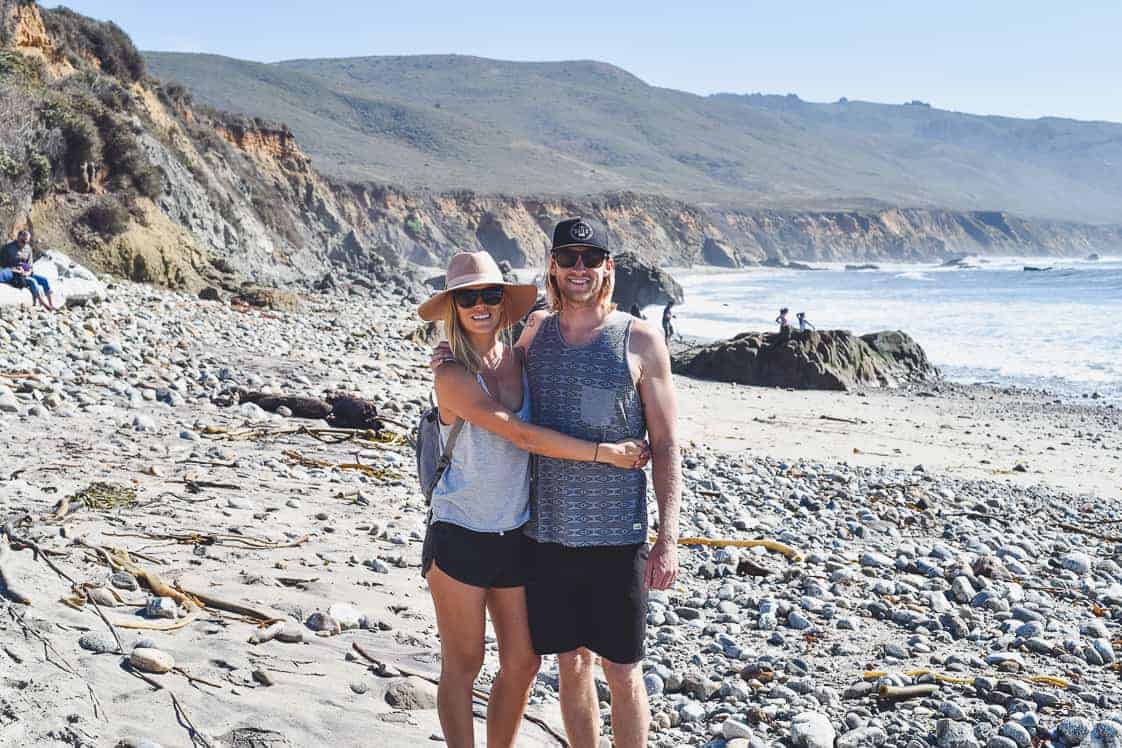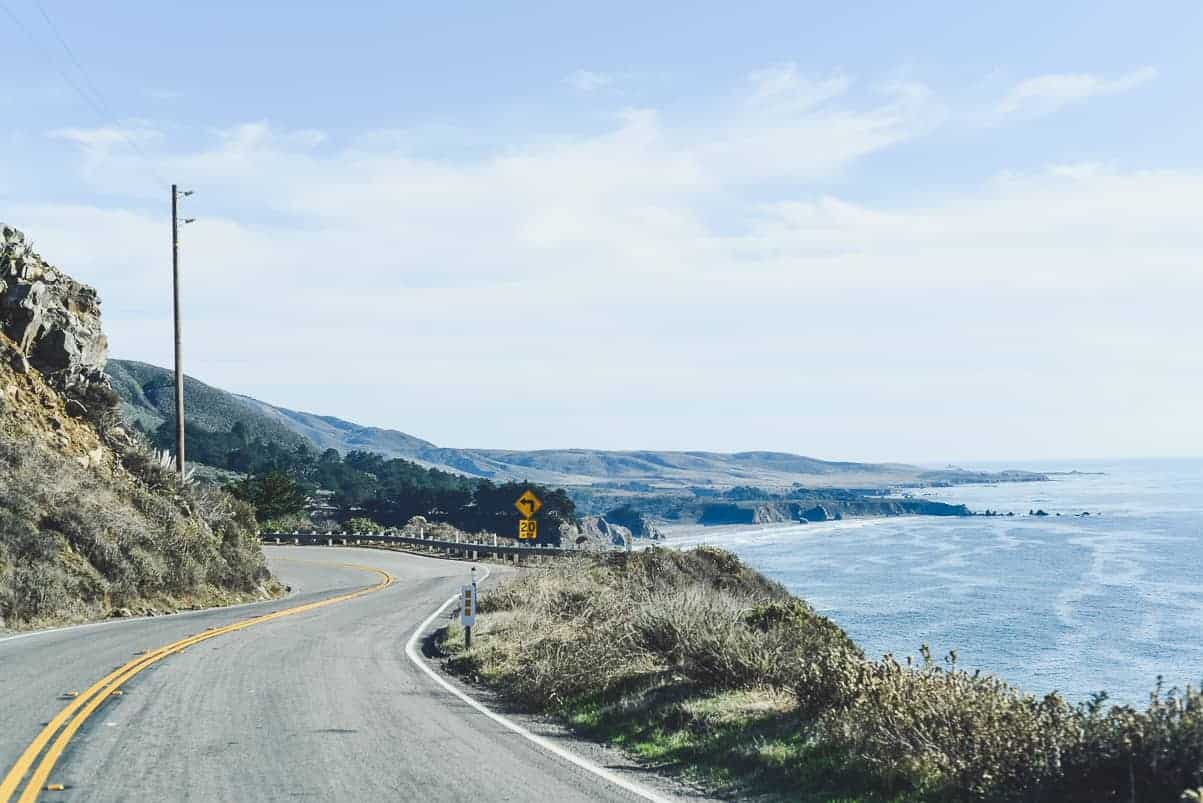 I actually wasn't planning to write much about our VW road trip and just let the photos tell the story, but as I went through the photos so many awesome memories came up and I ended up writing two blogs! Our road trip with our trusty VW bus was one to remember. You can check out the beginning of our road trip from Huntington Beach to Morro Bay here.
If you've ever been interested in renting a VW bus, you can read more about our experience and the great company we rented from, Vintage Surfari Wagons.
We did a ton of research about campgrounds before our trip, so Eric wrote all about the best beach camping in California (especially for surfing) to help you plan your coastal California camping trip! And be sure to check out our in-depth guide to Surfing California.
Happy travels, Tara
For our top recommendations along the California coast, check out our guide to the Pacific Coast Highway: