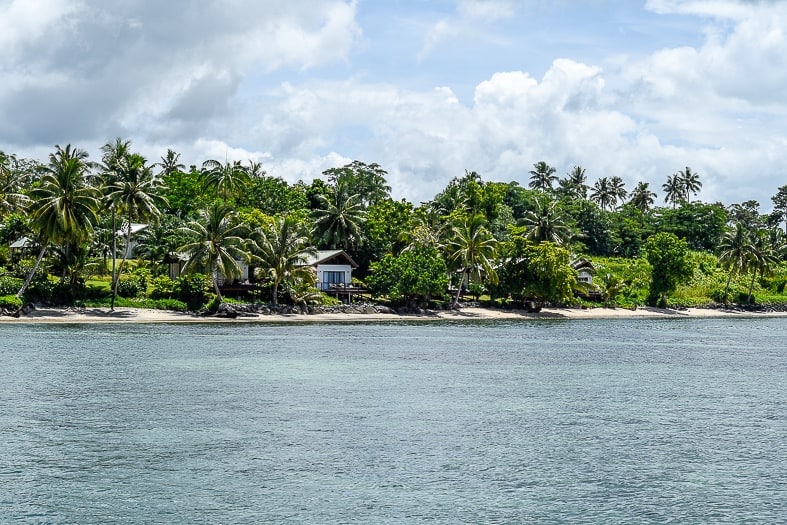 If you're into beachfront bungalows in lush tropical paradises with a side of turquoise ocean views, you're in the right place. Sinalei Reef Resort & Spa is exactly that and more.
Located on the southern coast of the island of Upolu in Samoa, Sinalei Reef Resort is a luxurious retreat complete with a private sandy beach, sheltered lagoon, pristine ocean views, and a 5-minute boat ride from some of the best surf breaks in Samoa. And those are quite uncrowded surf breaks I might add.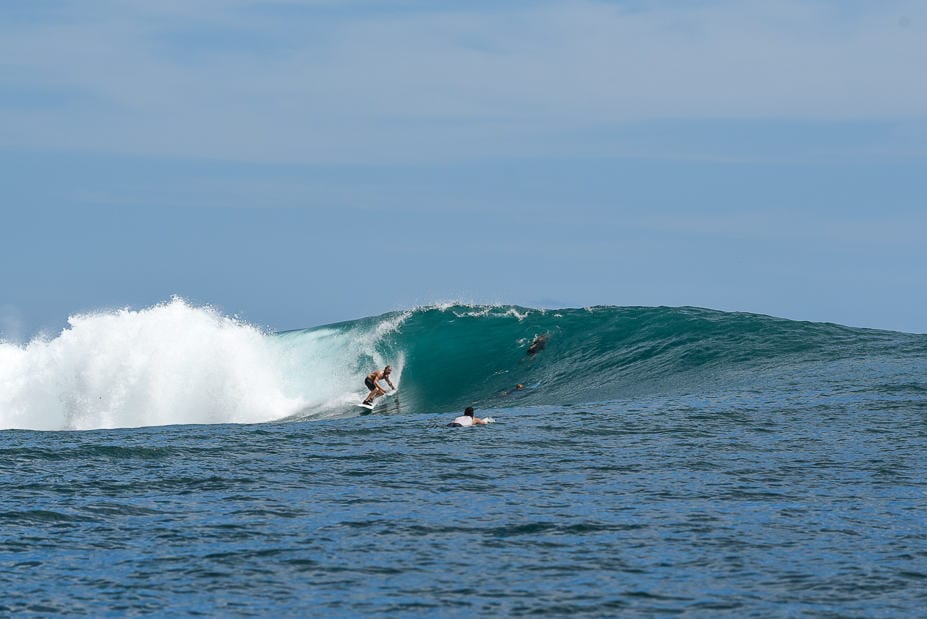 We arrived at Sinalei towards the end of our 3-week trip in Samoa and as soon as we entered the grounds we knew we were in for something special. We knew we had saved the best for last. The entrance to Sinalei Resort greets you with a sign that serves as a reminder of the zen that awaits: "No children under 12 years." Sorry kiddos, hotel rules.
A long palm tree lined driveway winds through a beautifully manicured 9-hole golf course and ends at the resort lobby, where you're greeted by friendly staff and an oversized vase full of bright Samoan flowers.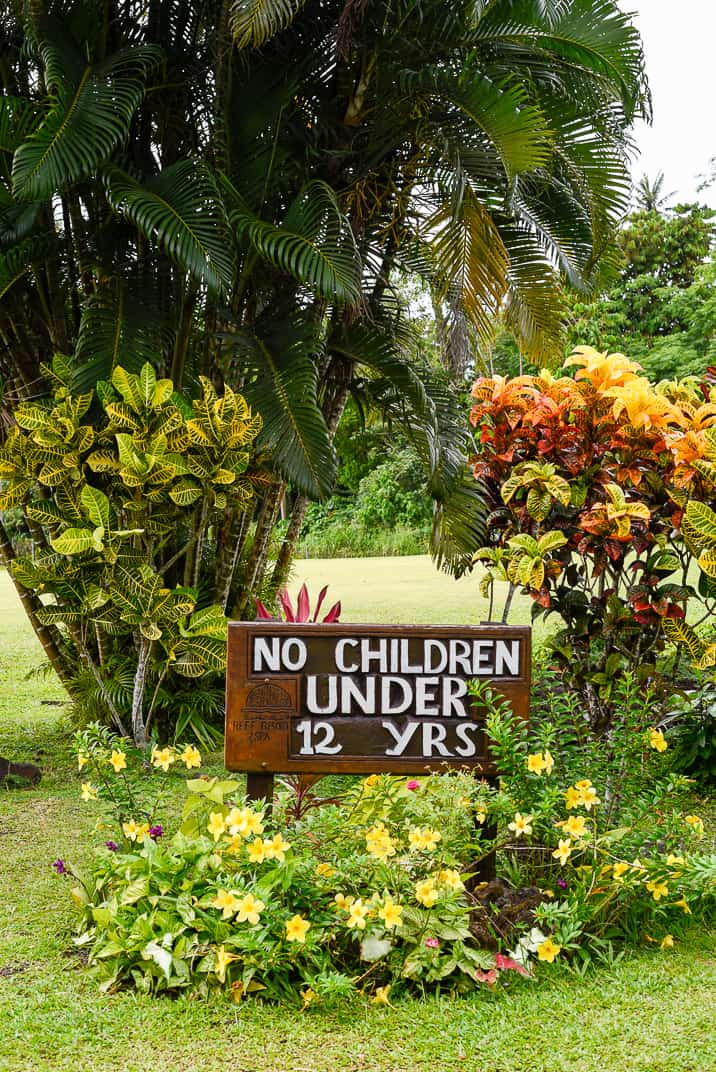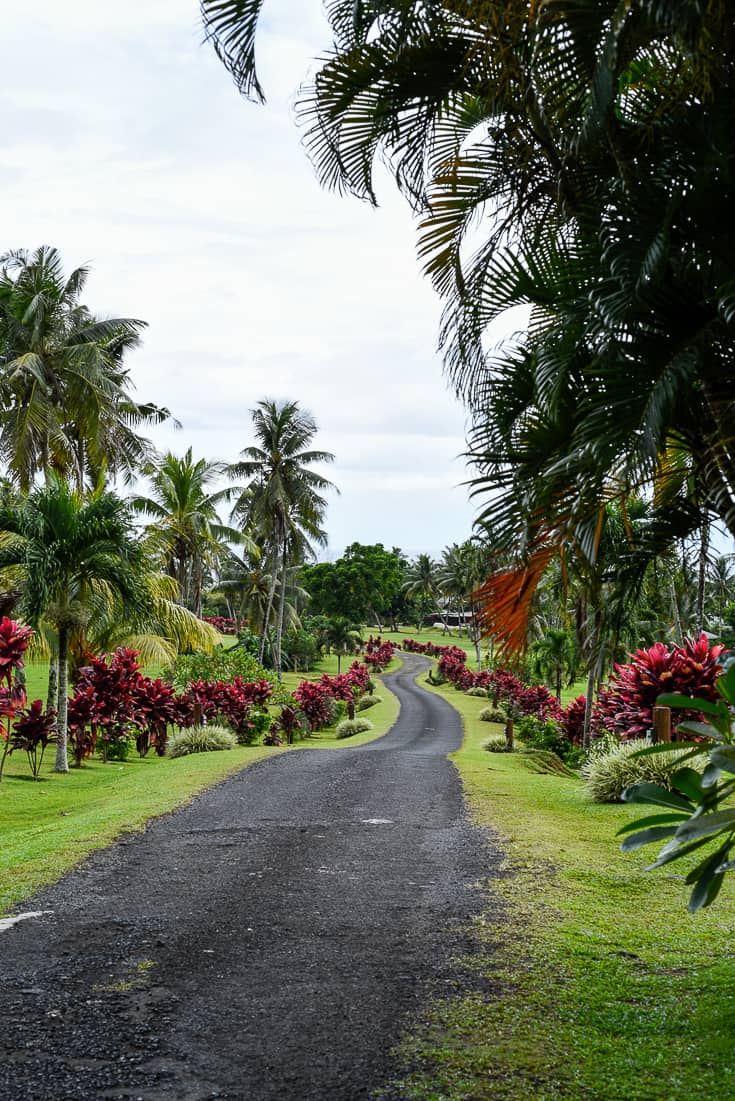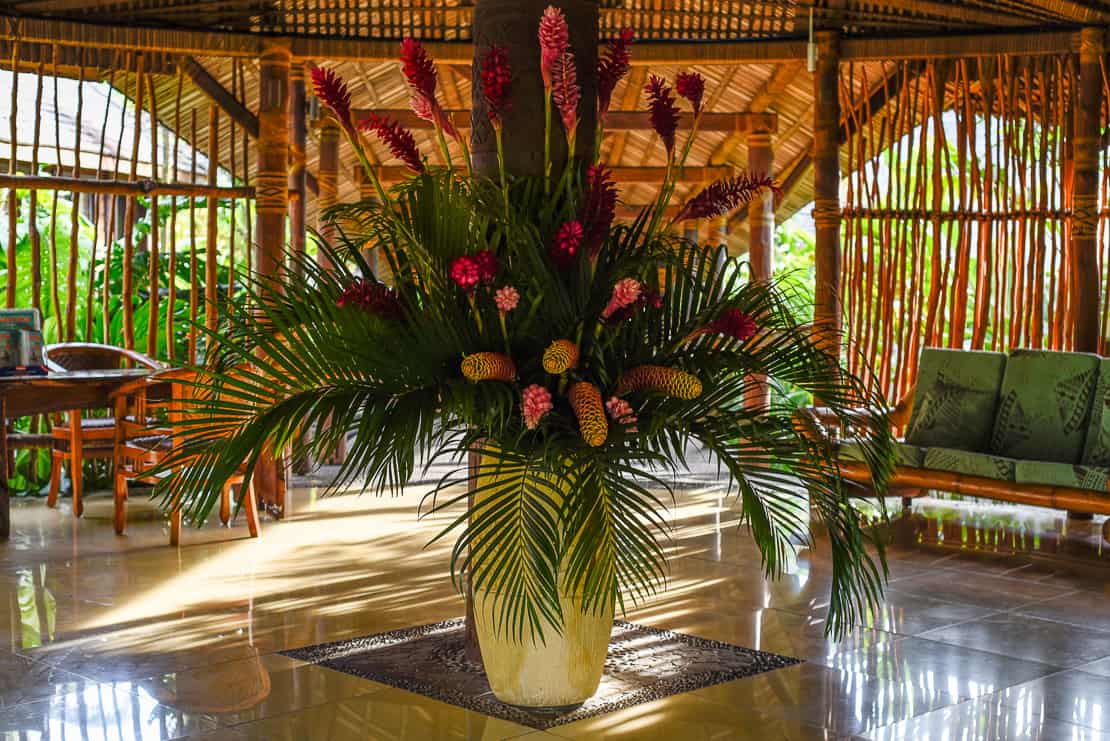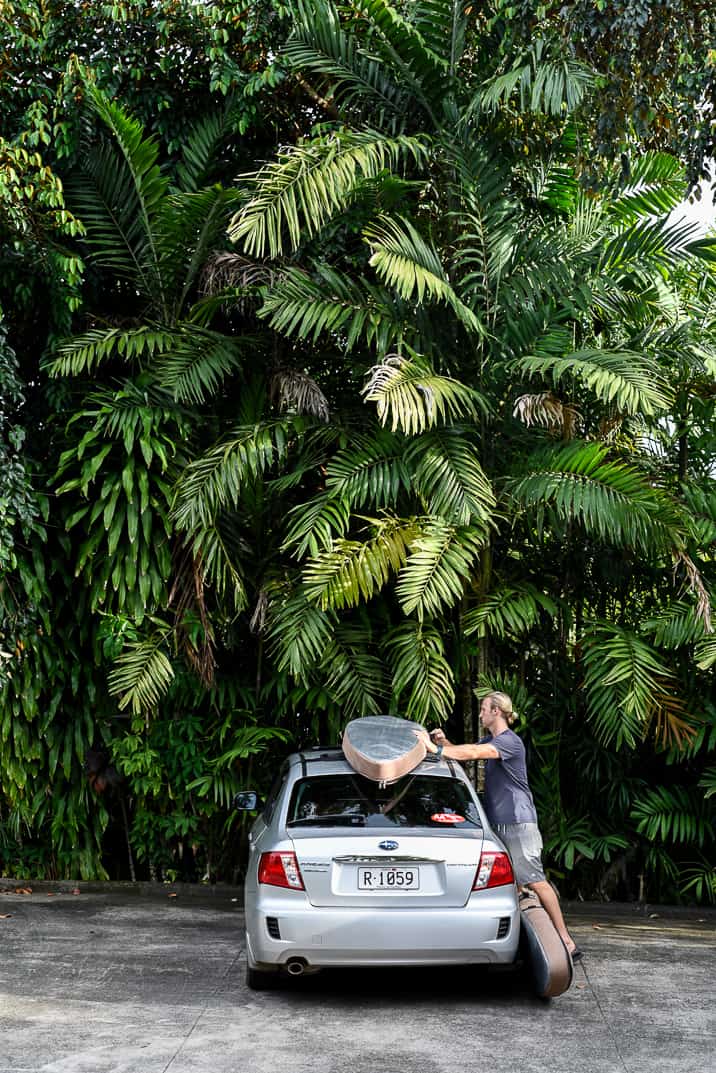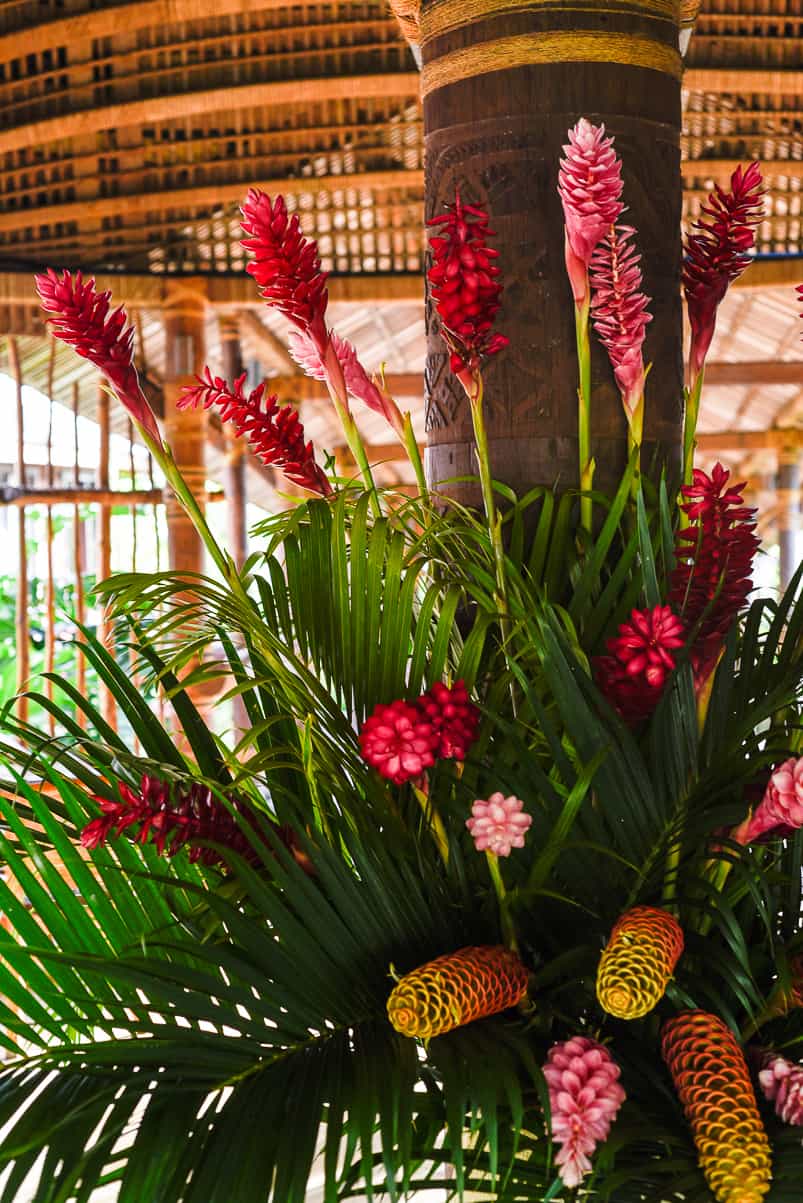 After a quick check-in we were led to our beachfront villa, perfectly perched on a tiny white sand beach right on the water. I instantly went into relaxation mode and settled into paradise.
With only 29 villas spread across 33 meticulously groomed acres of lush vegetation, the resort feels very quiet and peaceful. If a private romantic getaway in paradise with surf is your jam, Sinalei hits every note.
The resort blends luxurious modern convenience with an earthy Samoan twist. Crisp white linens and bright Samoan prints blend with high vaulted wooden ceilings, island accents, and polished dark timber floors. Tall impossibly green palm trees tower above the lush grounds, and the property exudes an air of luxury, minus any pretention. The staff is warm and kind, and the vibe is very laid back.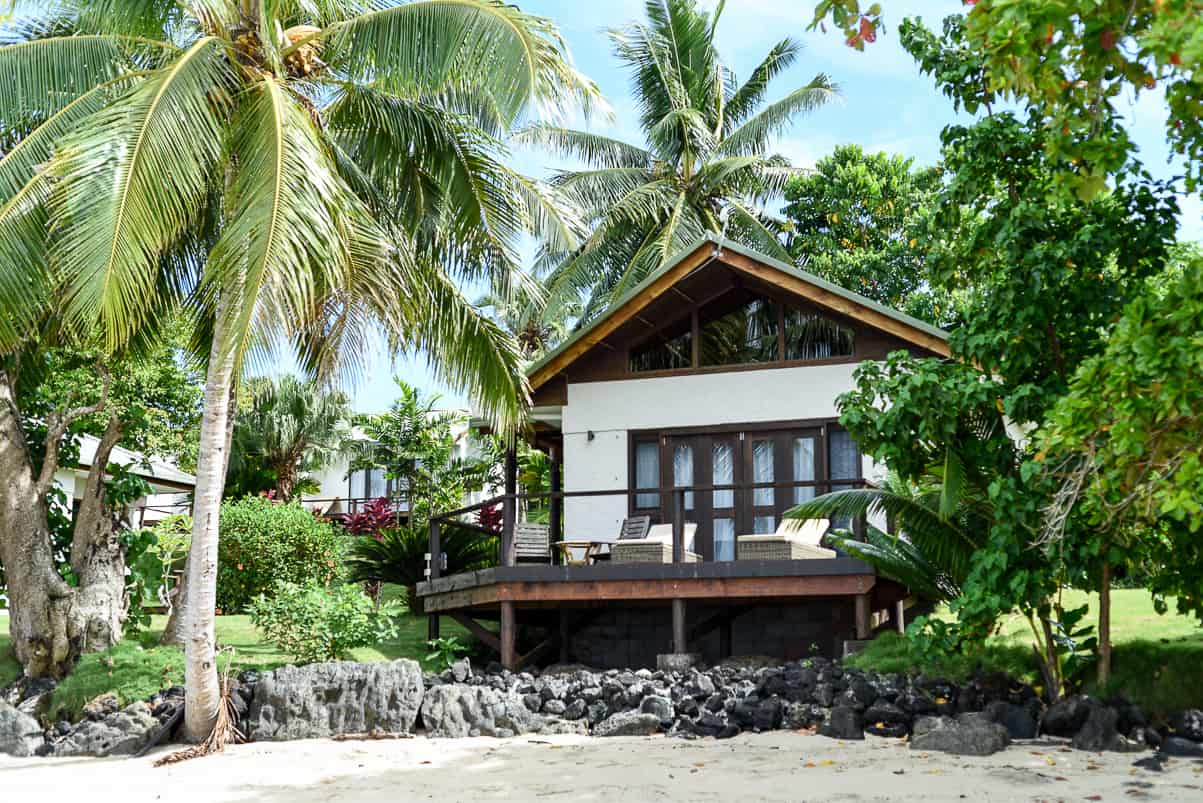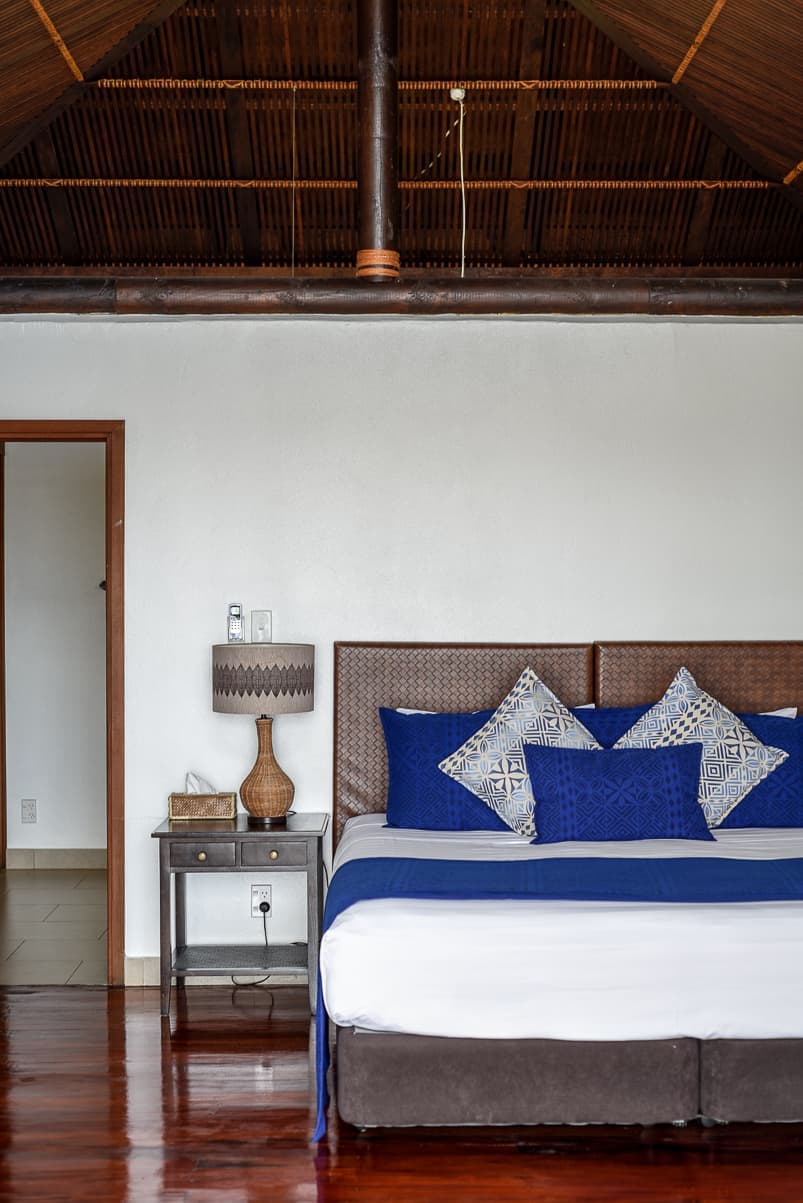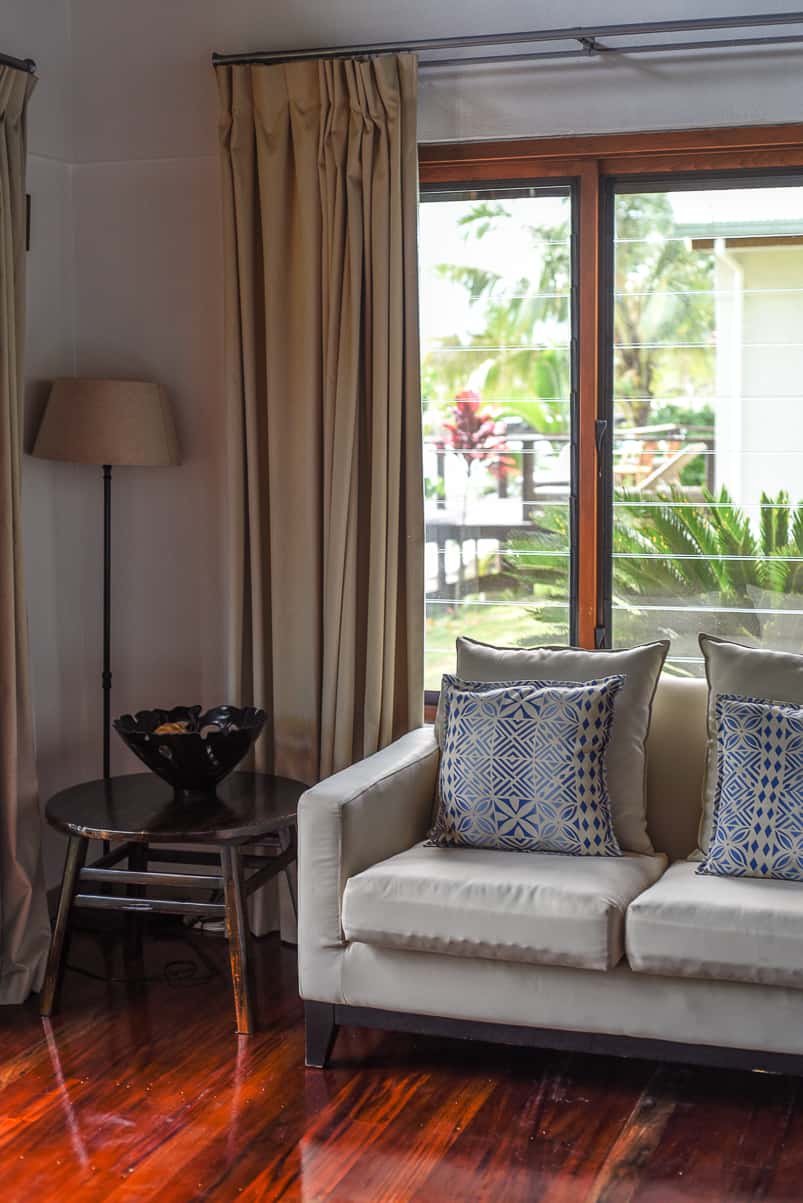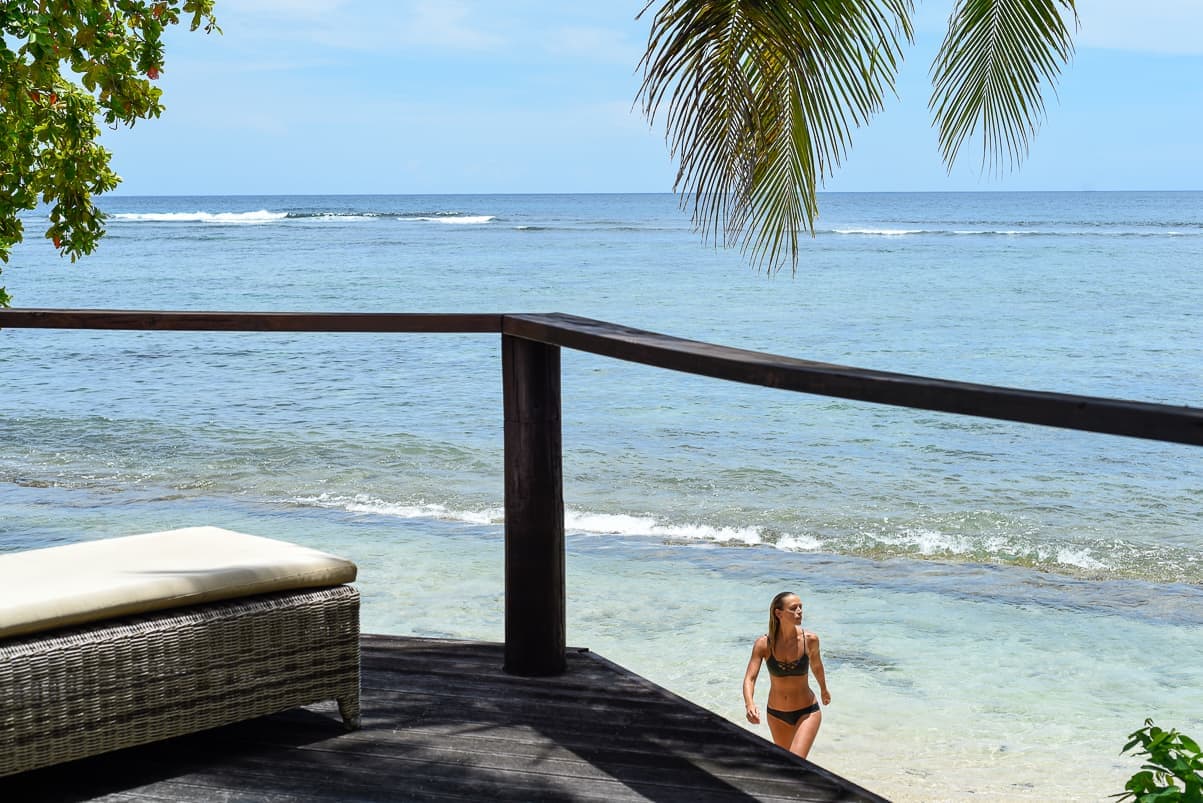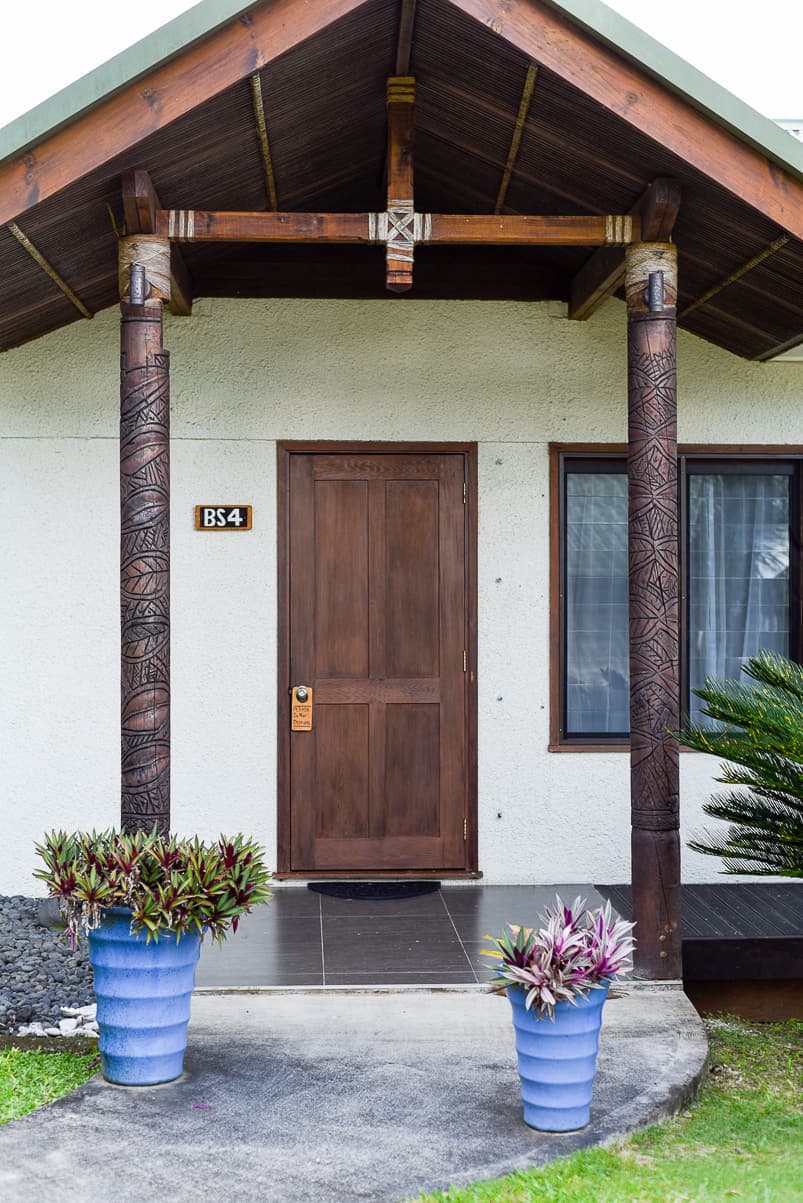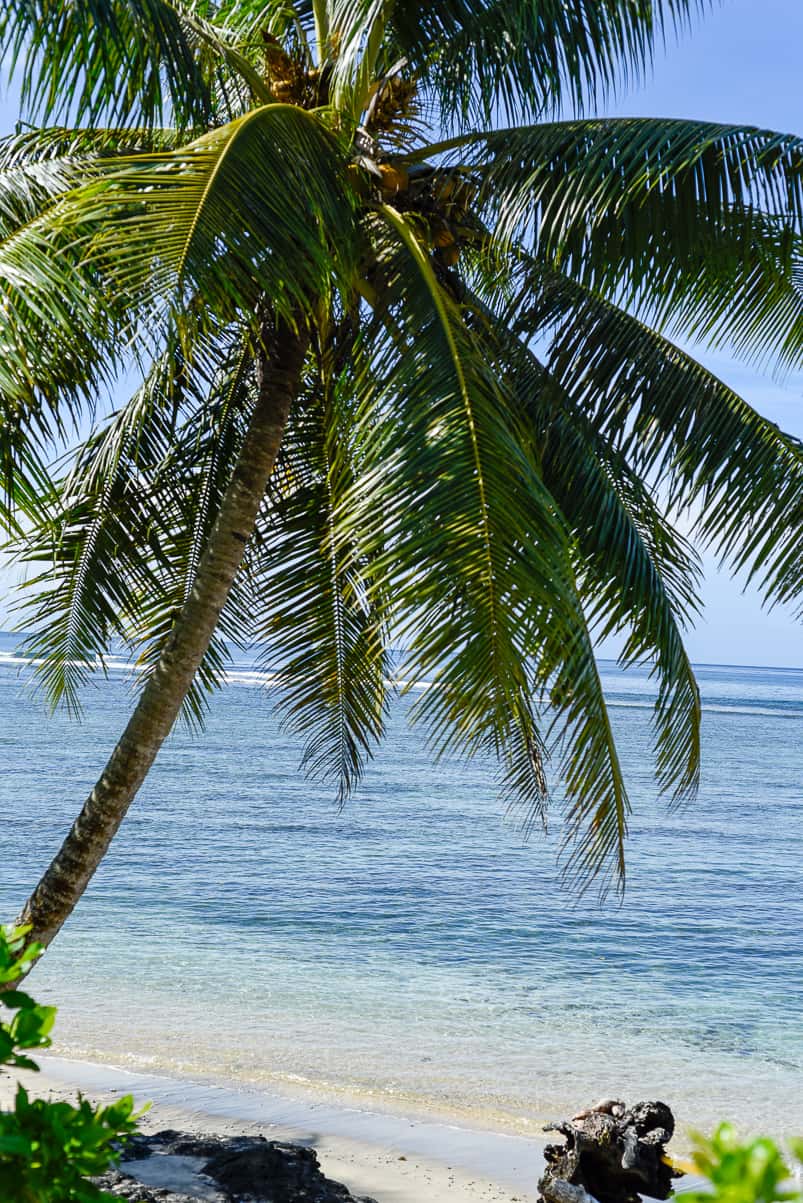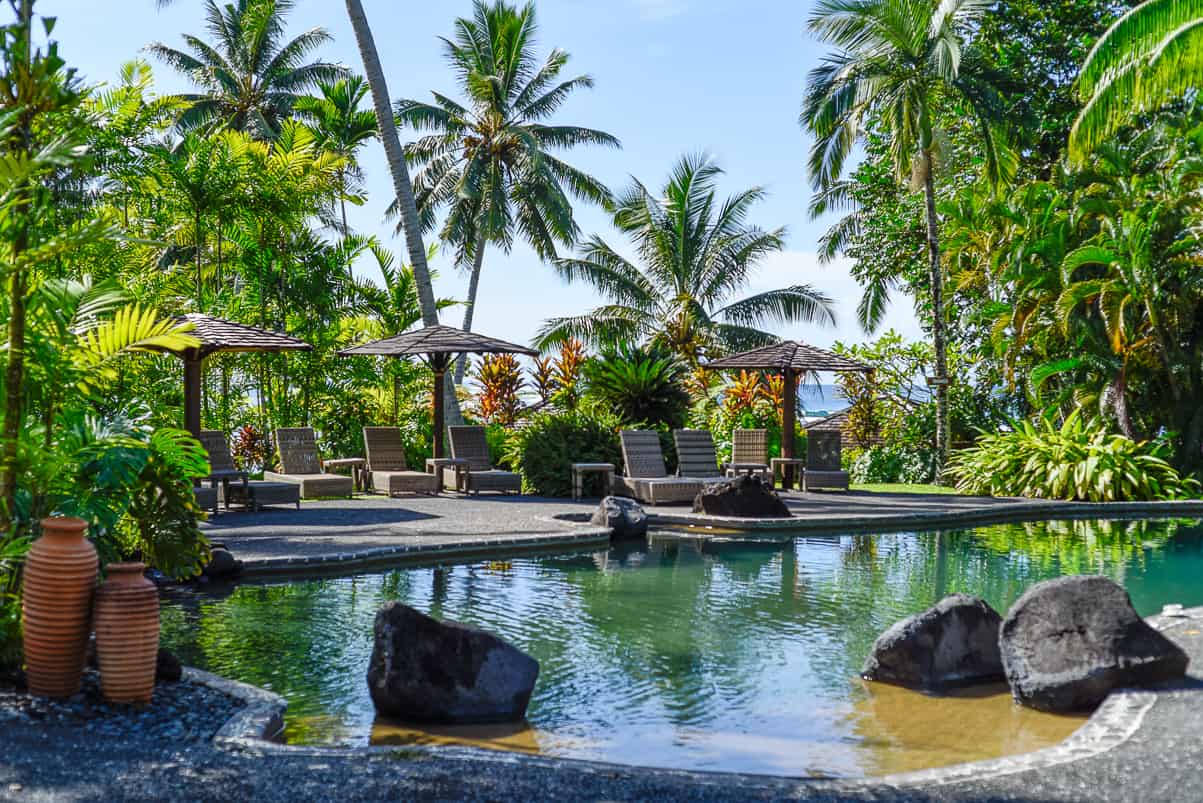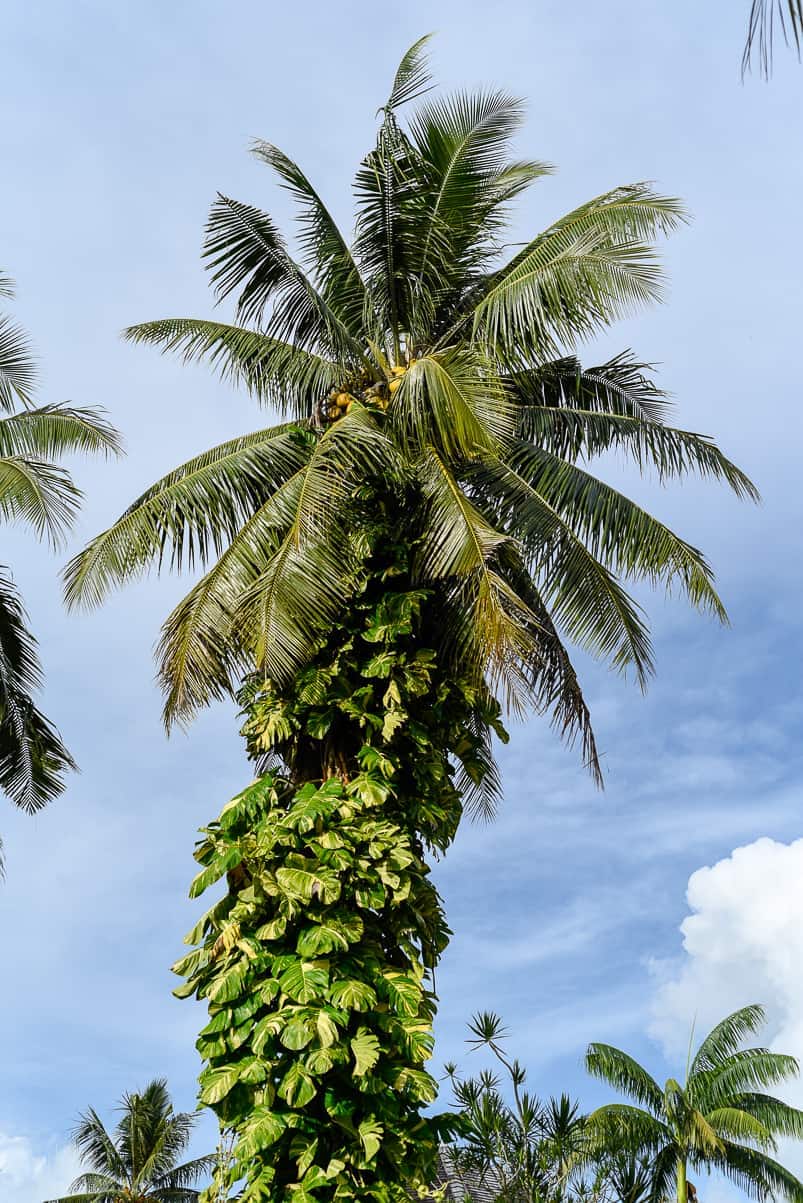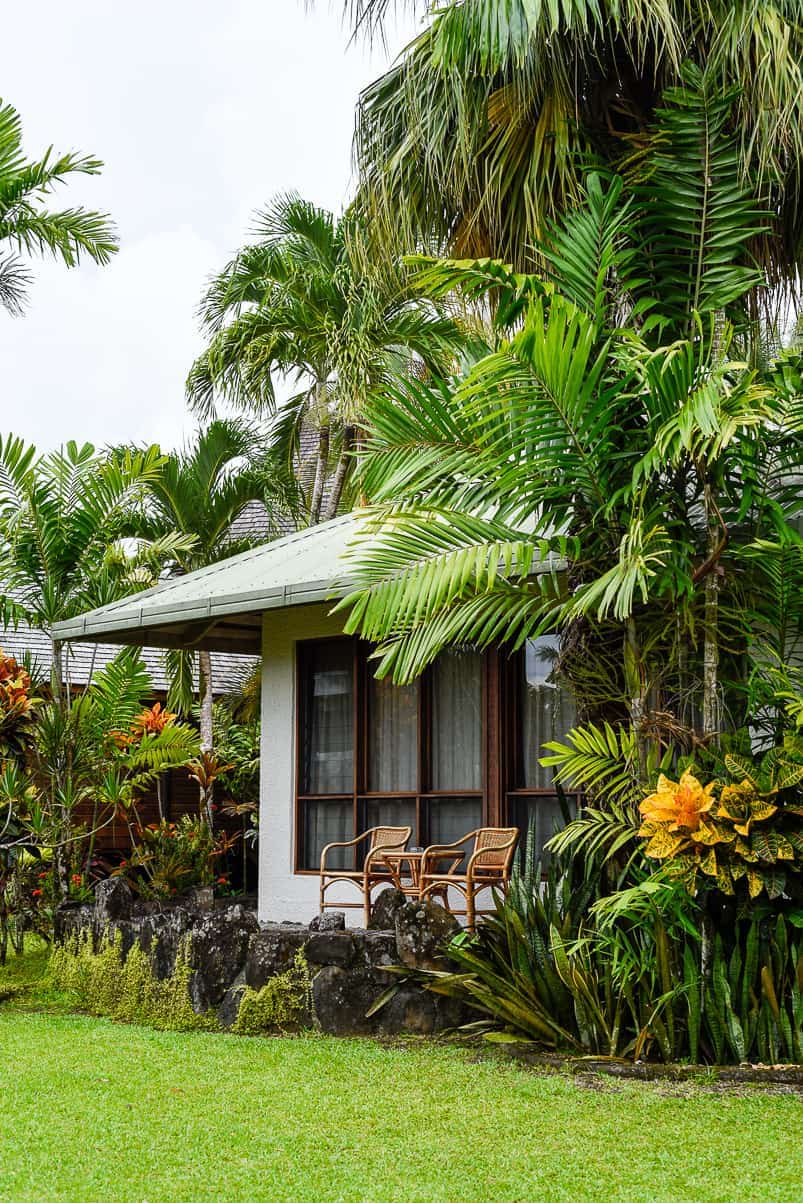 Sinalei's overwater restaurant, Ava I Toga, serves up fresh Samoan-inspired cuisine with a focus on local ingredients and sustainability. Every meal we had at Ava I Toga was delicious, and we especially loved one of their signature dishes, Masi Masi Samoa. Fresh Masi Masi fish marinated in coconut cream, lemongrass, ginger, fresh chili, tomato and lemon basil wrapped with banana leaf and served with coconut rice and crispy taro. Absolutely divine.
On our first night at Sinalei, a fabulous live band accompanied our dinner with mellow Samoan tunes. Between the music and candlelit tables overlooking the turquoise green water, I can't think of a better place to sip a coconut mojito cocktail at sunset.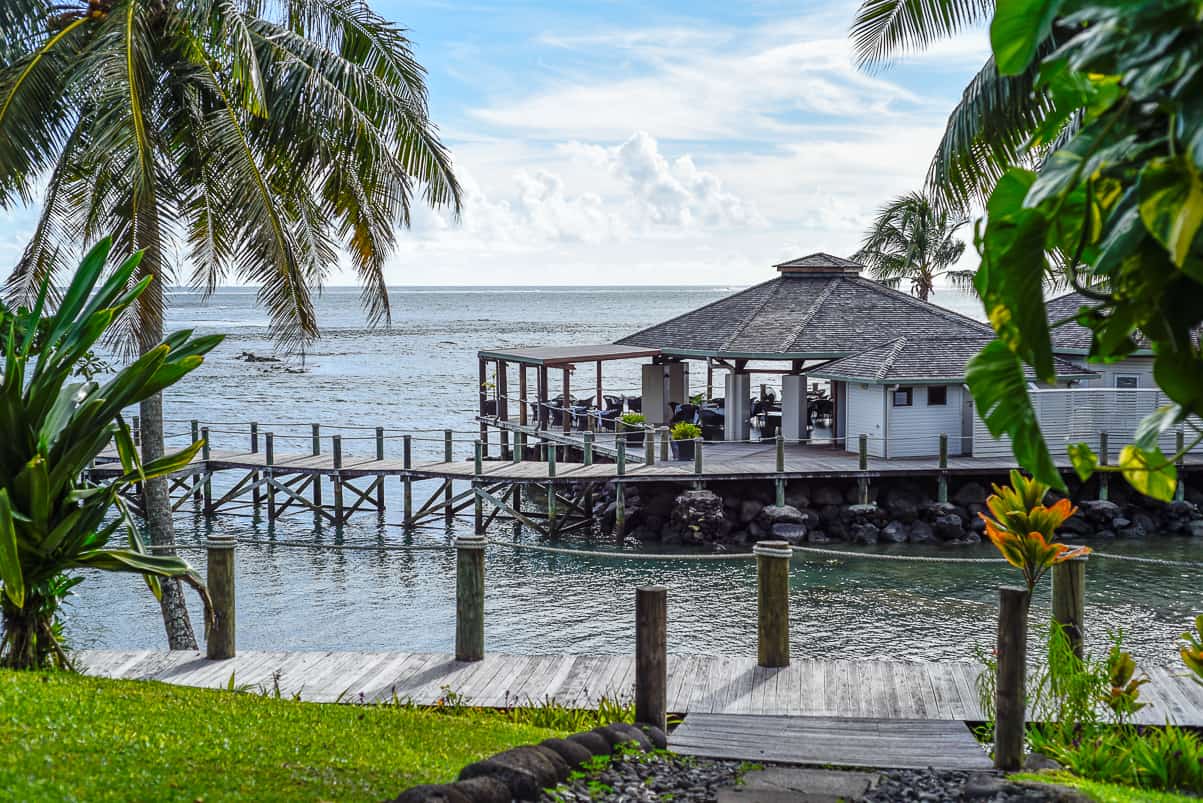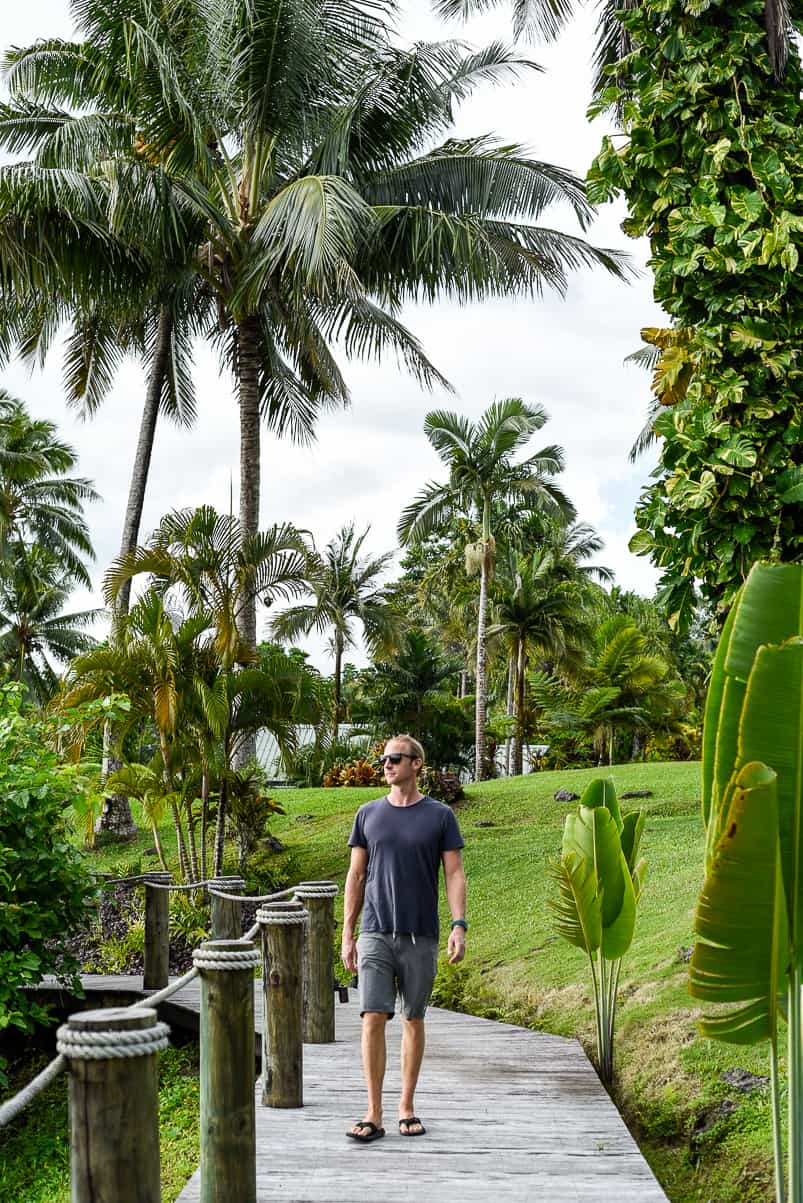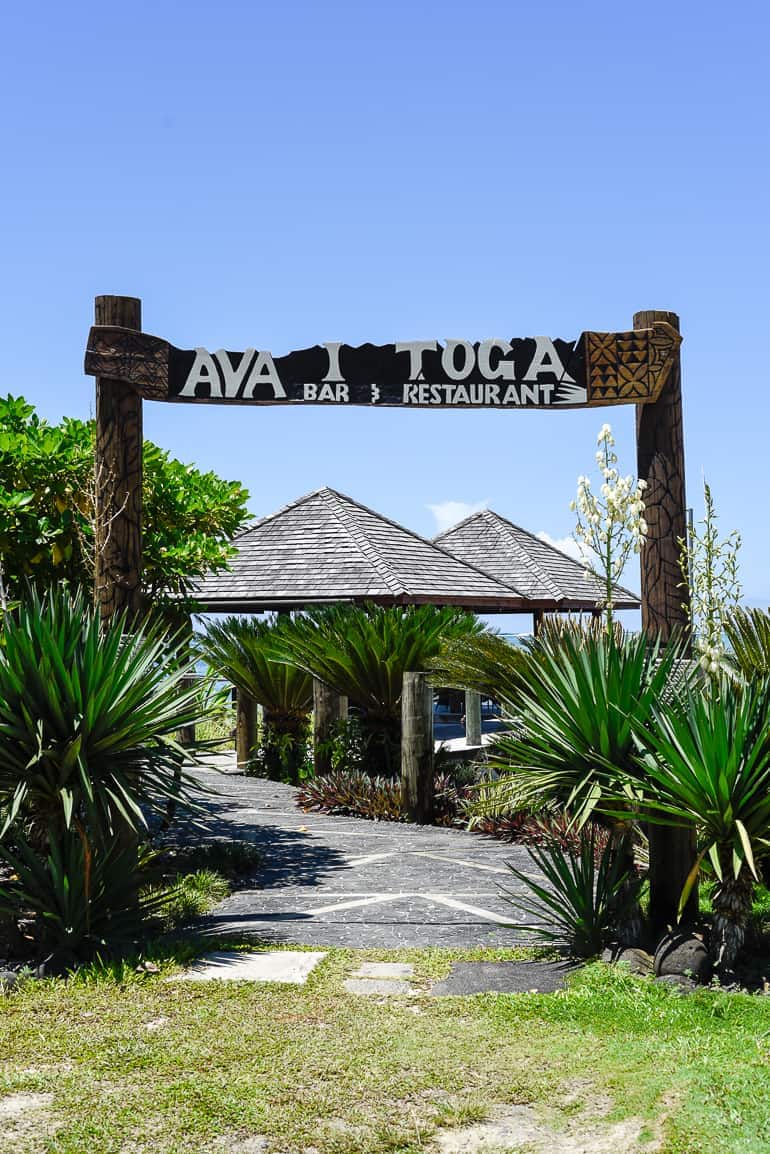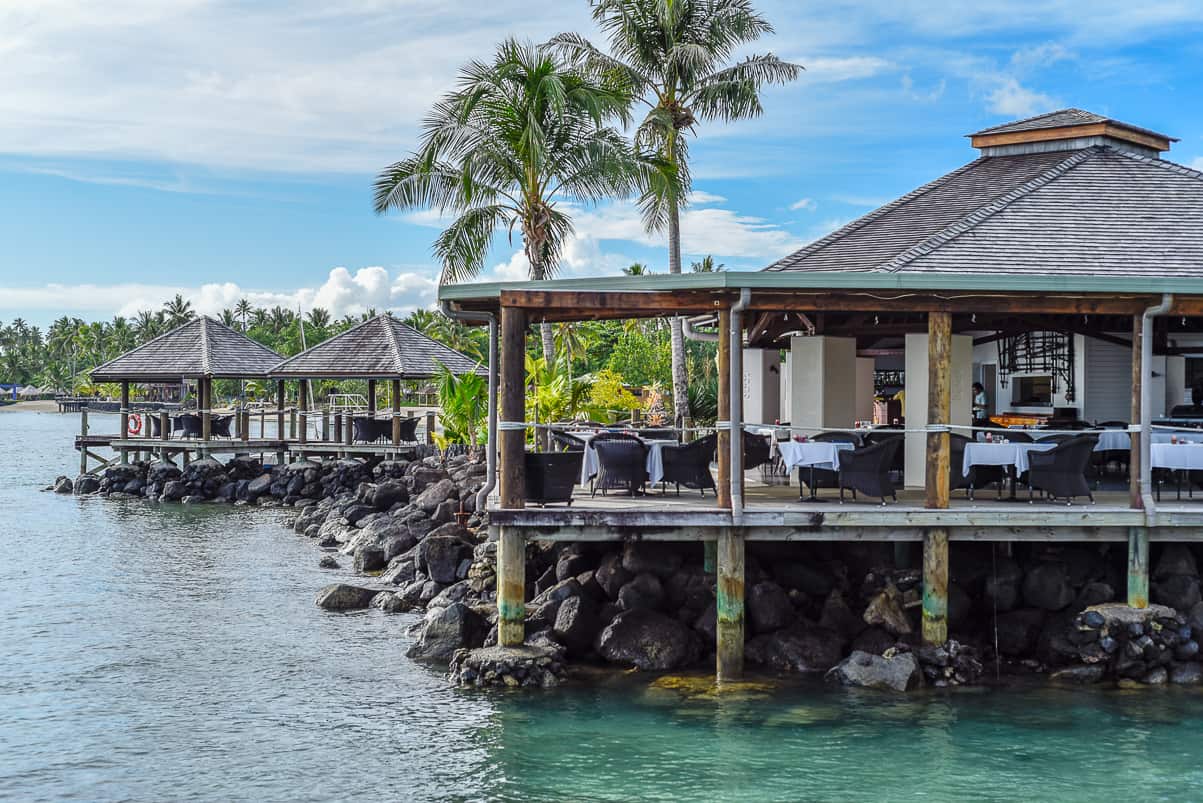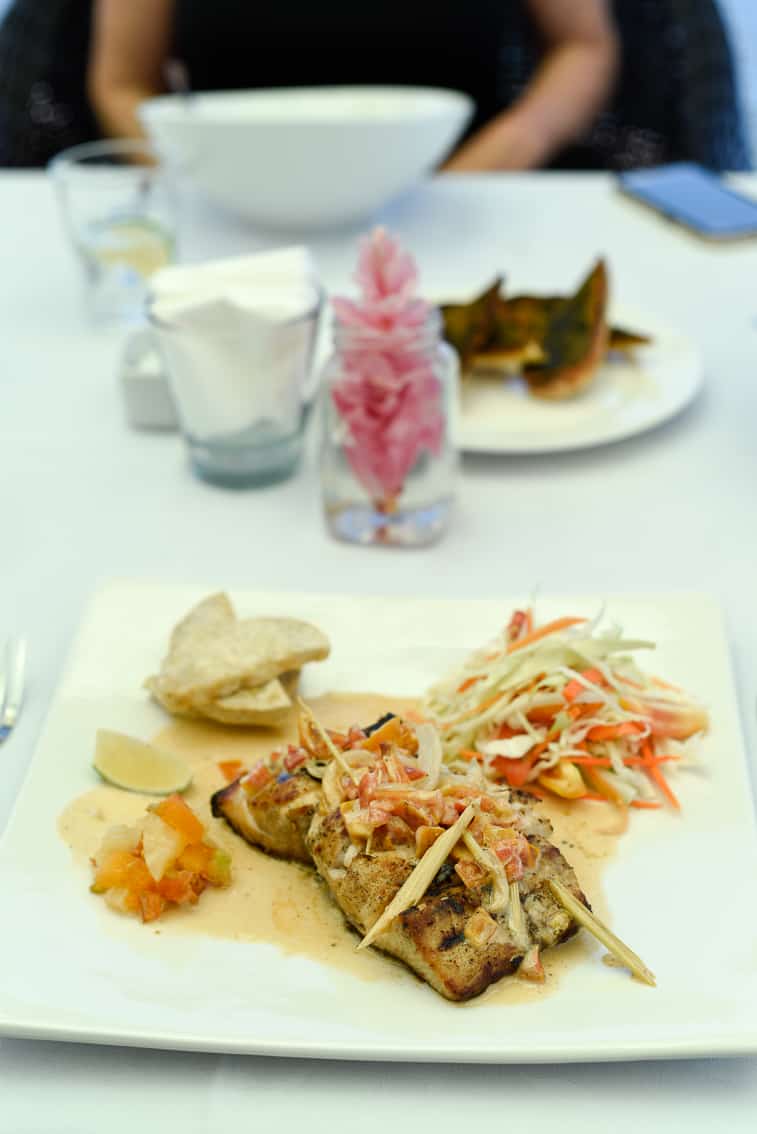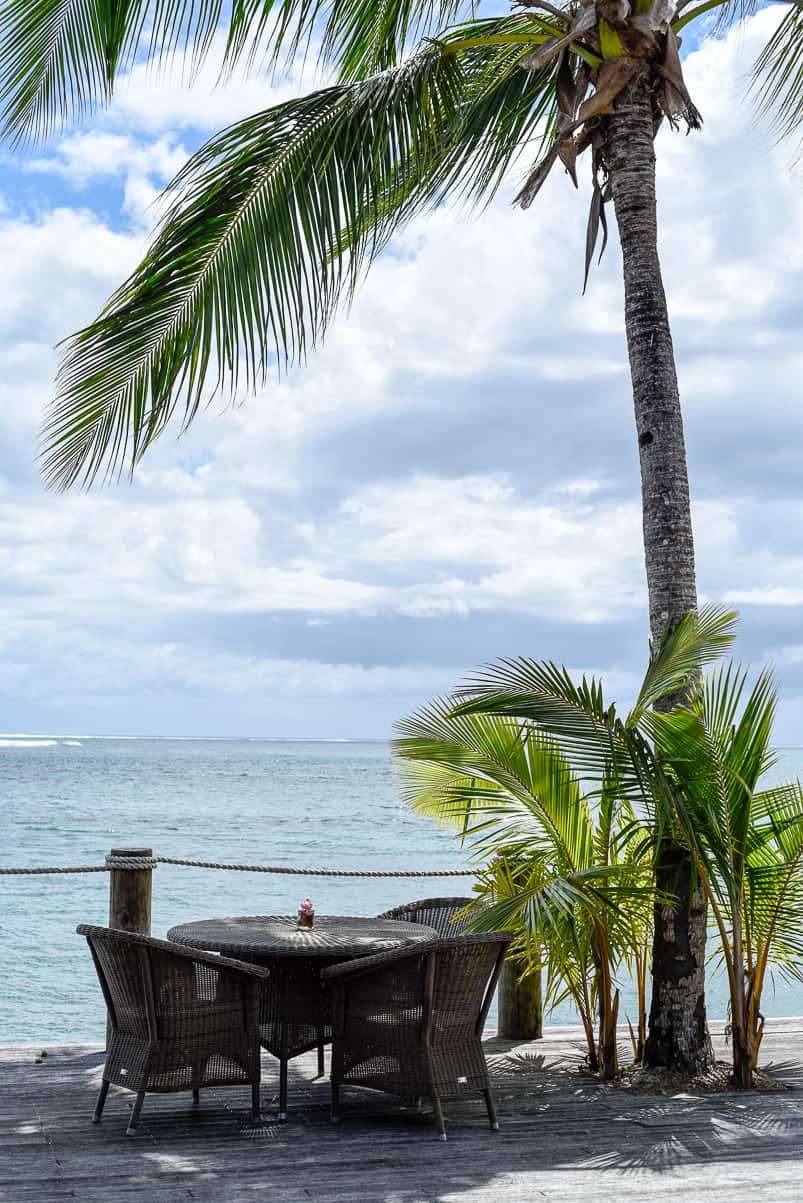 One day we took the resident boat, Fish the Dream, out for a spin. The skipper Ian took us out to Nu'usafee Island, a tiny nearby deserted island surrounded by crystal clear water. Eric and I snorkeled to the island and made the only footprints on the white sand beach. If you haven't hung out on a deserted island with the person you love, I highly recommend it. It's kind of totally awesome.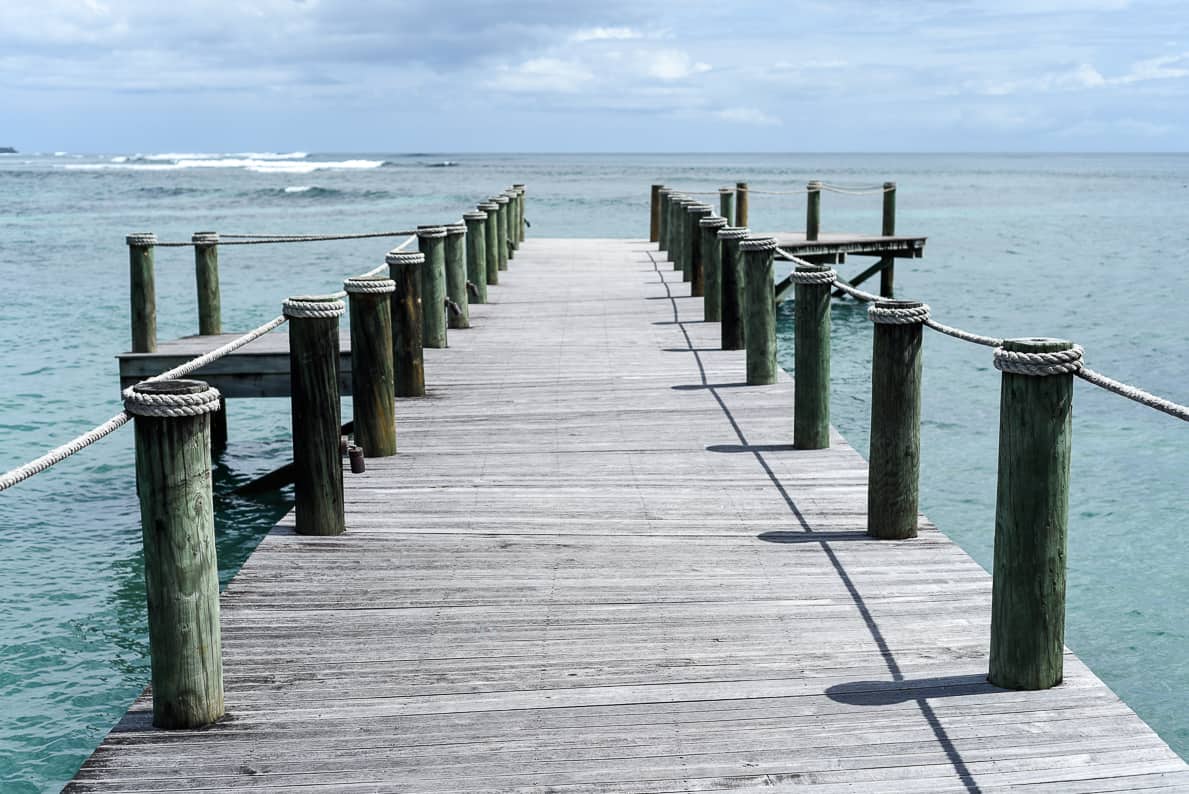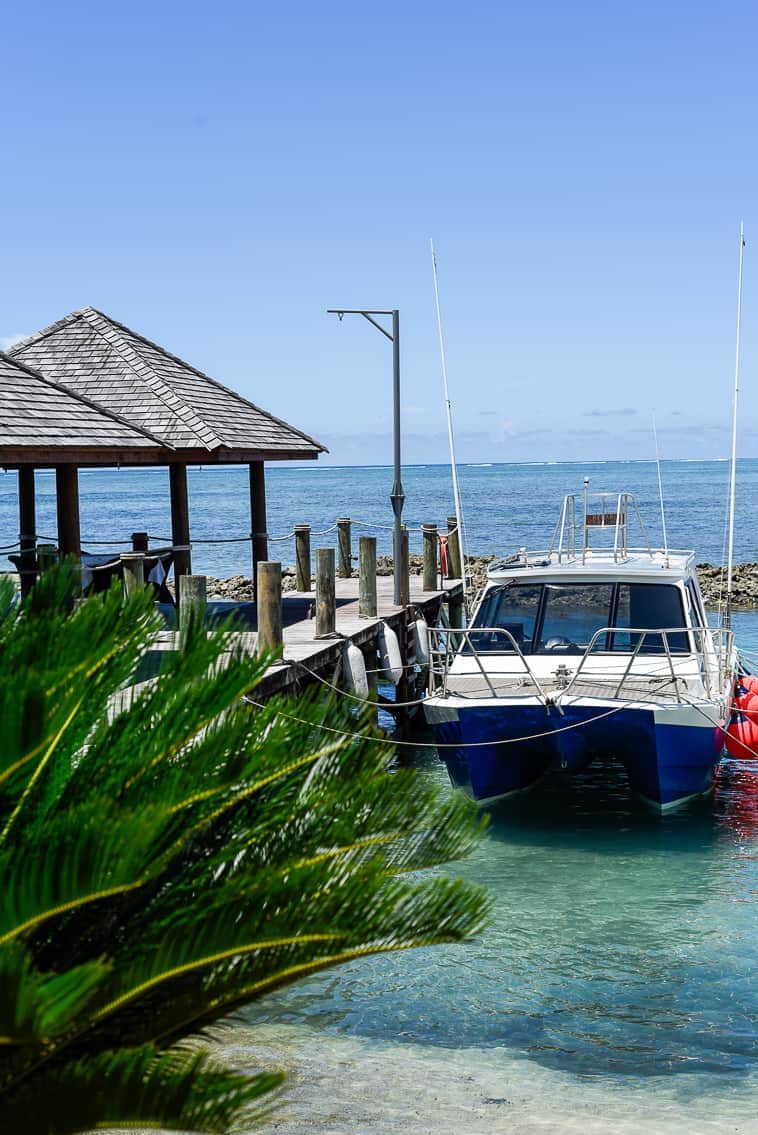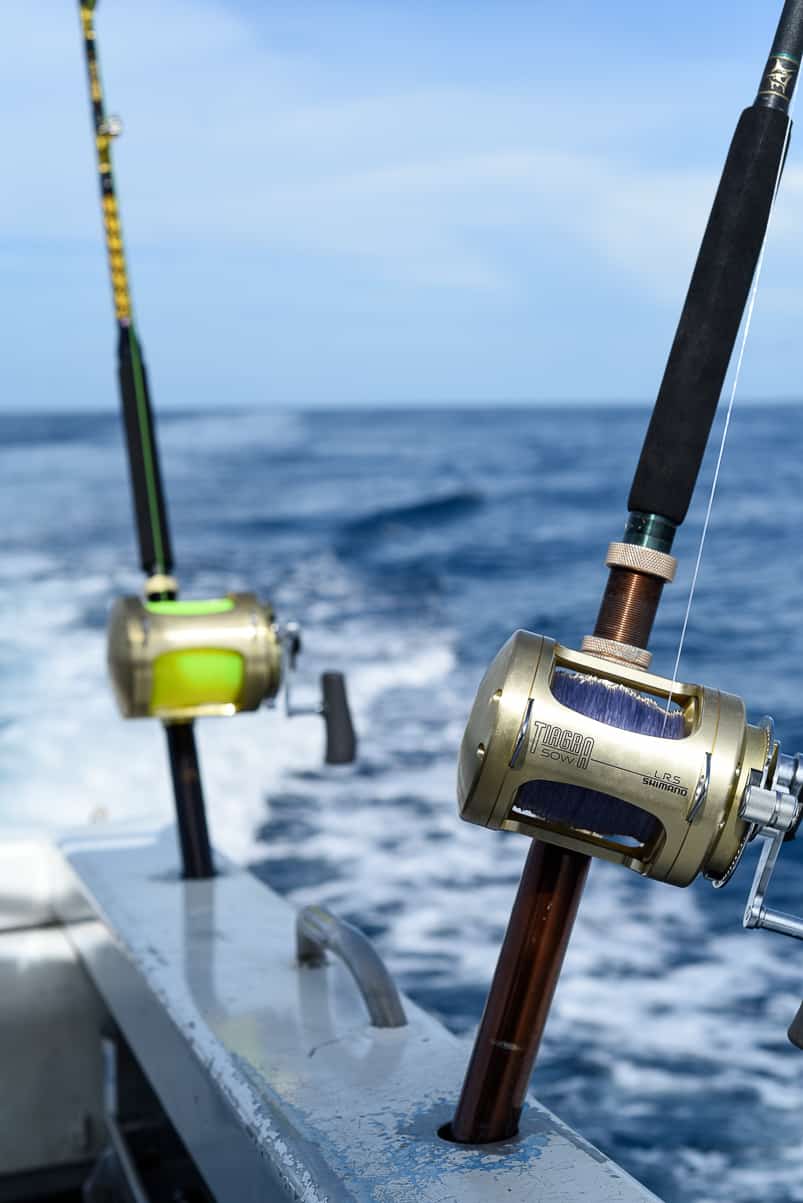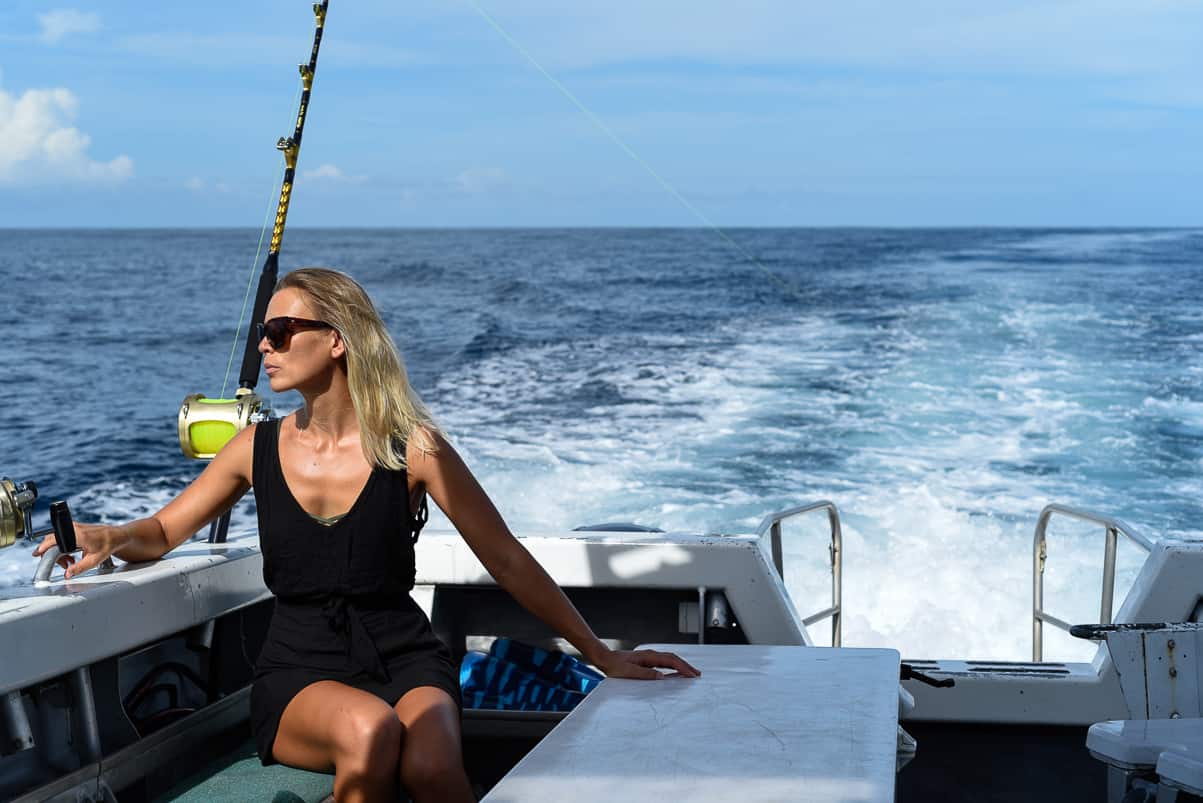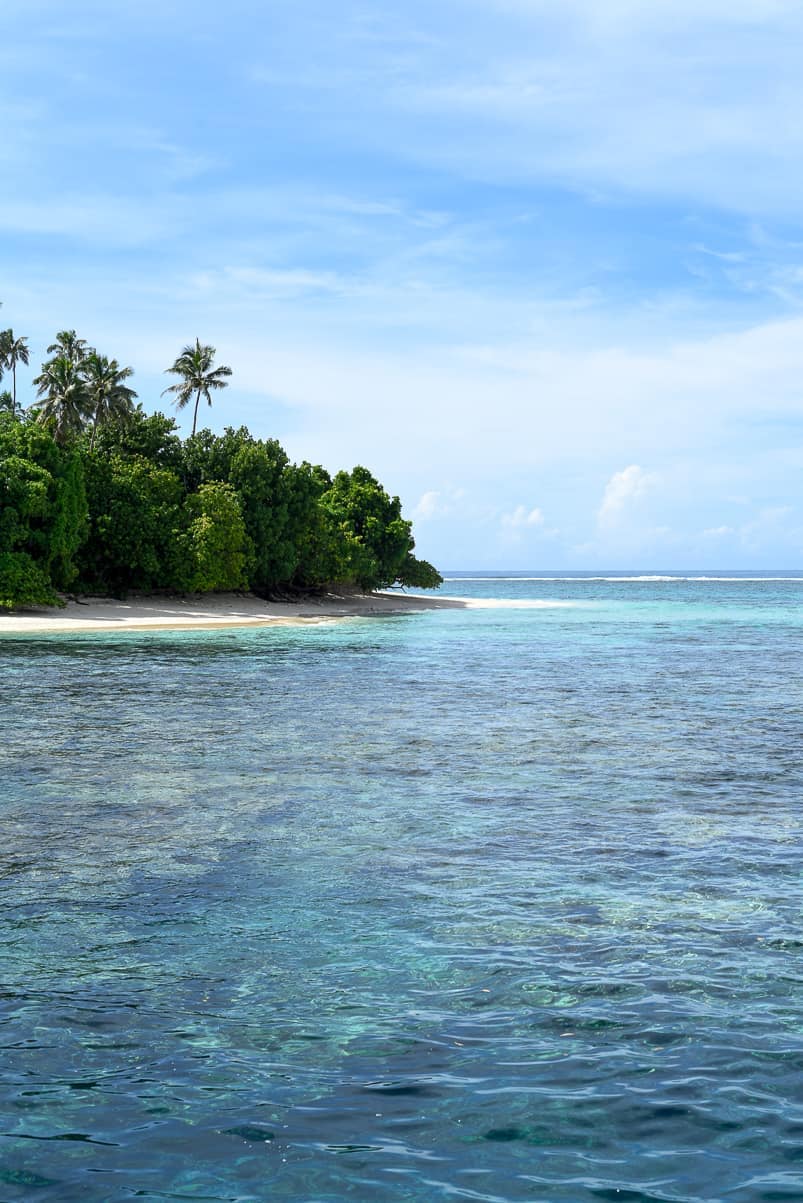 • WHAT WE LOVE •
It's a 5-minute walk to the surf boat and a 5-10 minute boat ride to three different breaks out front.
You can snorkel on the reef right off the pier in front of the resort. Lots of fish and gin-clear water galore.
The views from the overwater restaurant, Ava I Toga. Definitely one of the best places in Samoa for dinner and drinks at sunset.
The lovely spa consists of a handful of treatment rooms overlooking the ocean.
A delish breakfast with those Sinalei ocean views is included in your stay. Made to order eggs and pancakes with sides like grilled bananas and veggies will set you up for a day in the waves.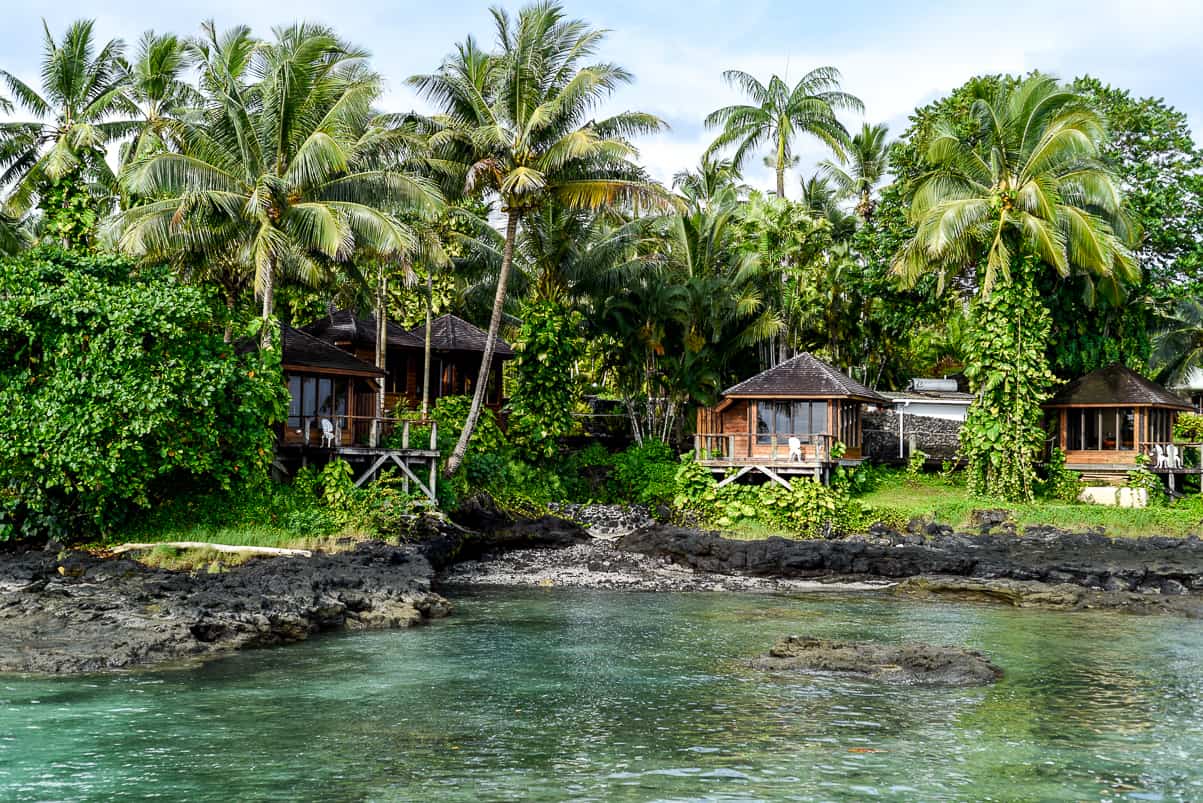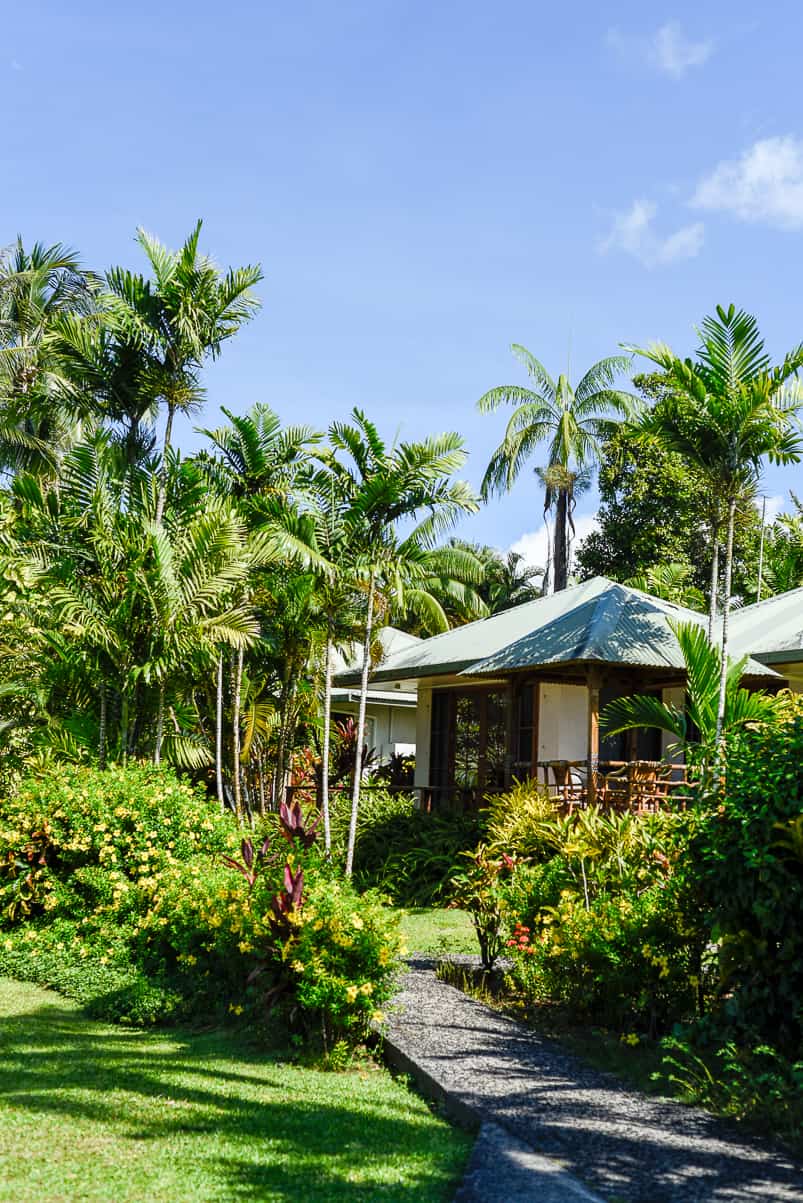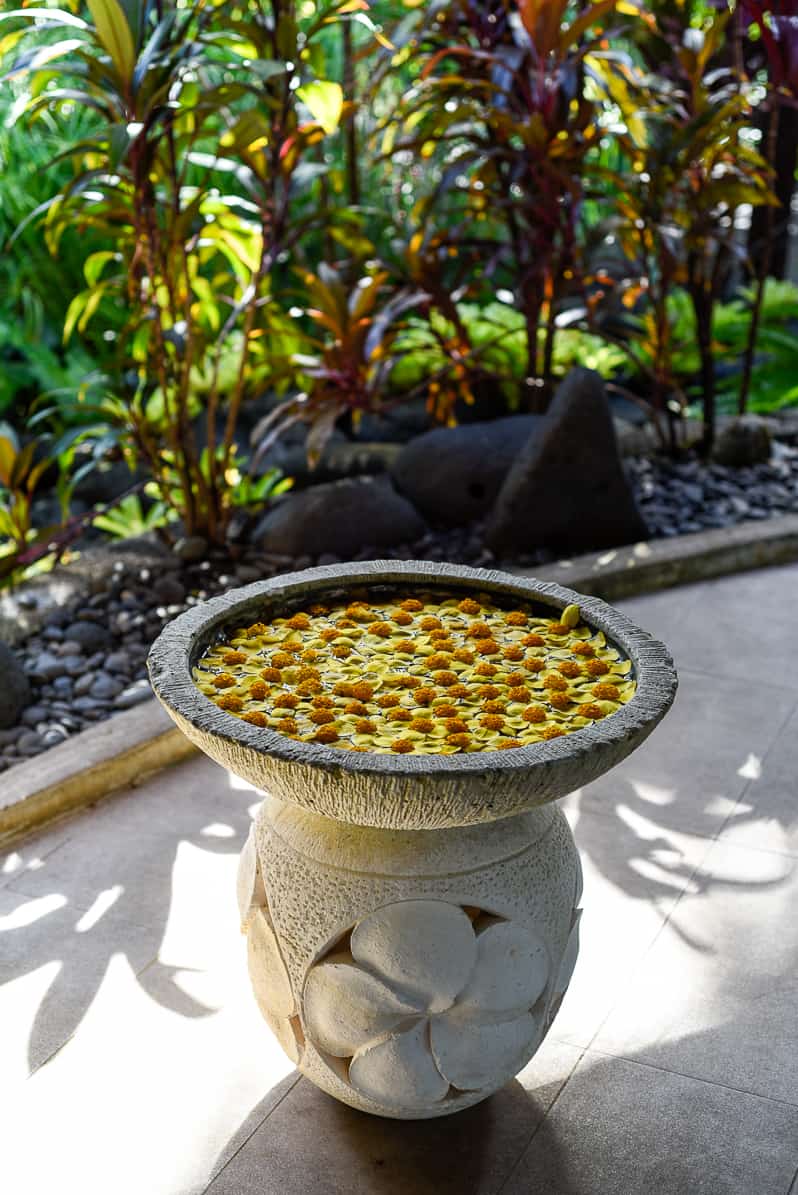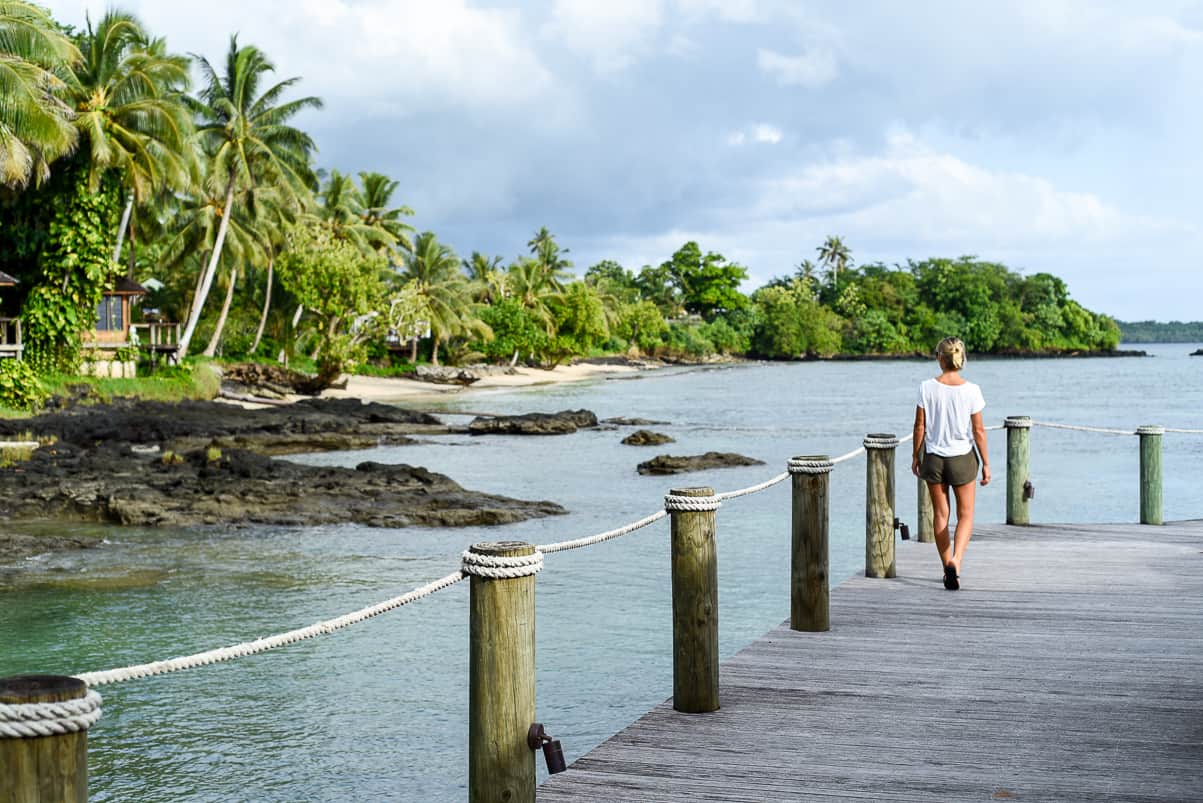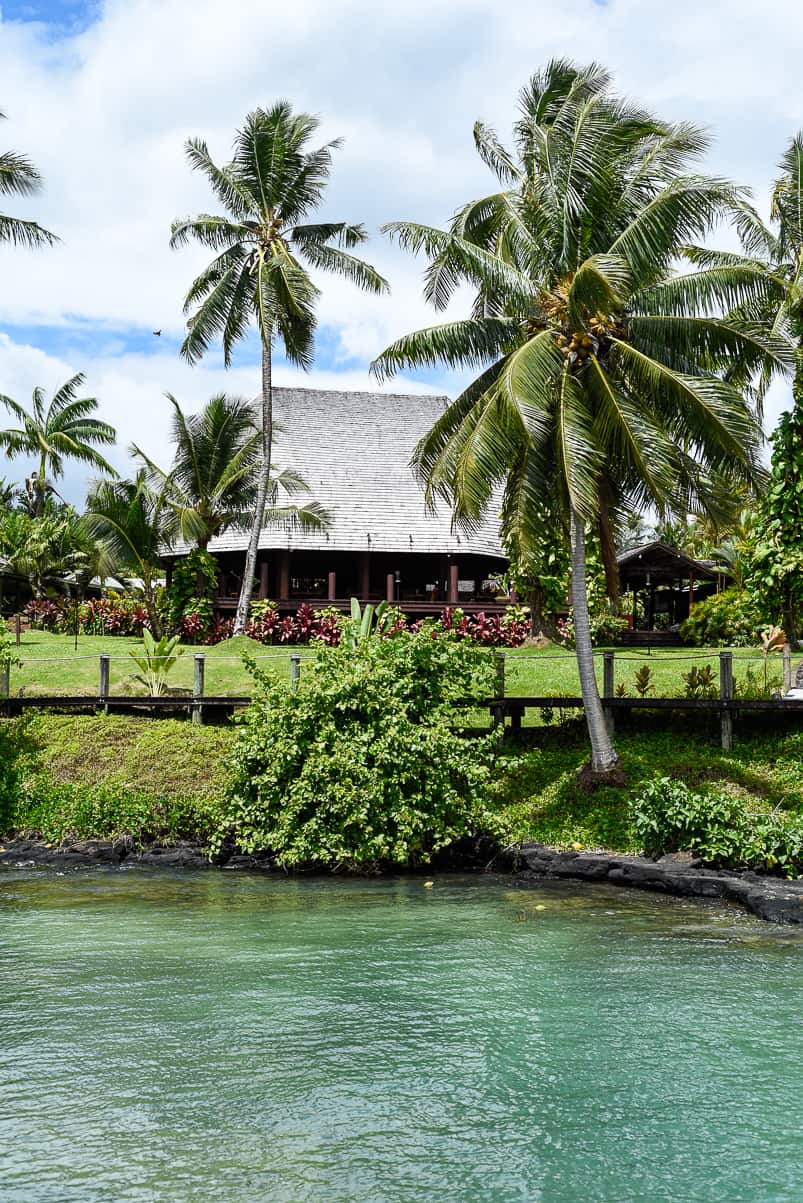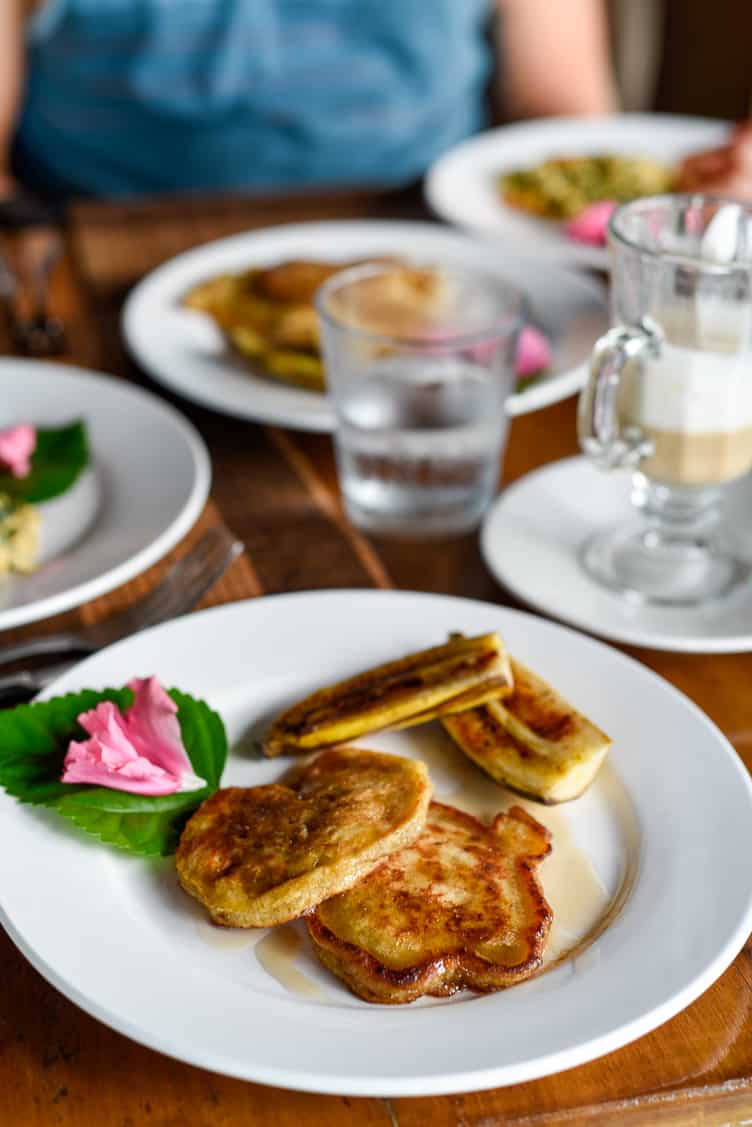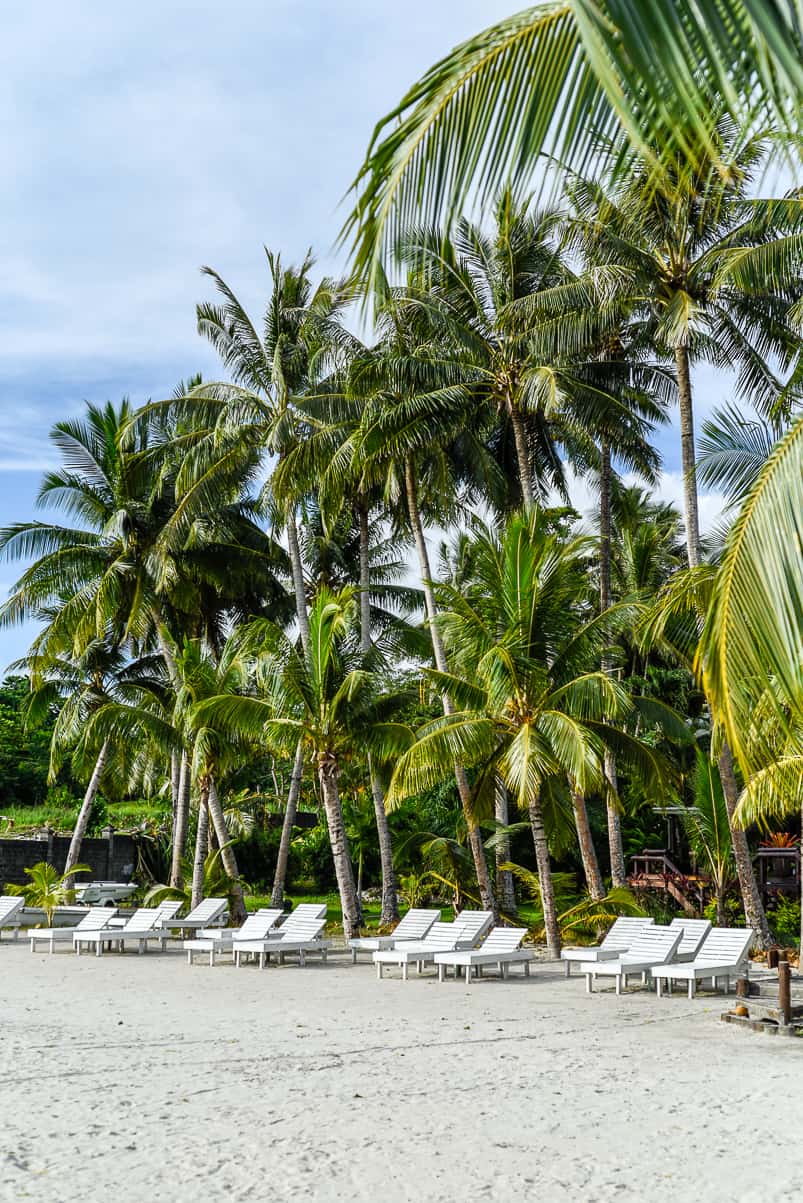 • CLOSEST WAVES •
Wacka's – left-hand reef break (that can get super heavy)
Coconuts – right-hand reef break
Boulders – large lava rock left point break
Nu'usafee Island – an unforgettable left-hander that wraps around a nearby deserted island
Salani Rights and Lefts – right and left reef breaks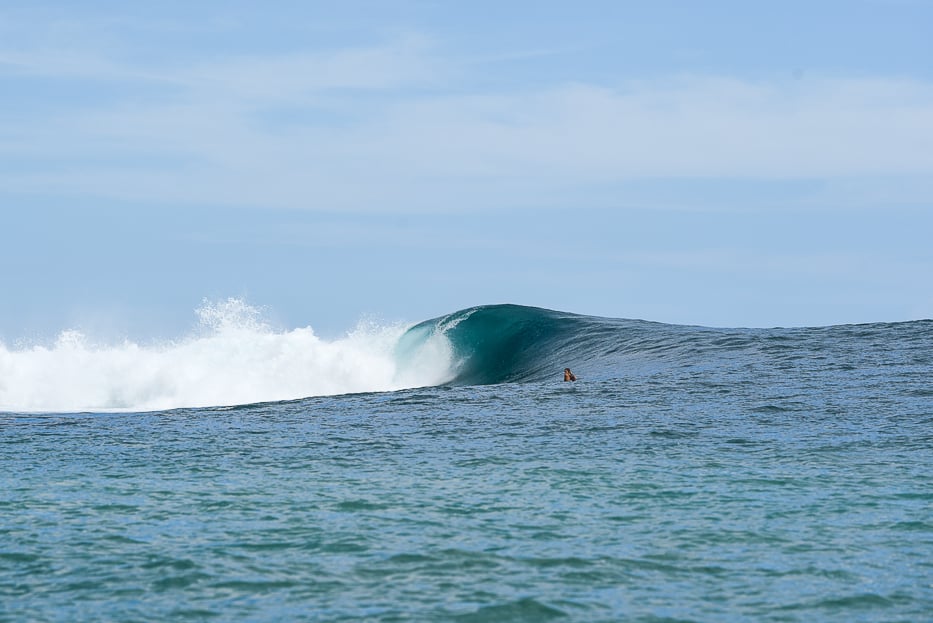 There's plenty to explore in Samoa, but it's so easy to settle into the comforts of Sinalei that you might just focus on extreme lounging (after you hit the morning surf, of course). But whether you decide to visit every waterfall on the island–there's a lot of them–or lounge the day away, Sinalei is the perfect place to leave your worries behind and enjoy the best of Samoa.
A serene beachfront resort in Samoa.
South Coast of Upolu, Samoa
* This post was created in partnership with World Resorts of Distinction. All opinions are our own.