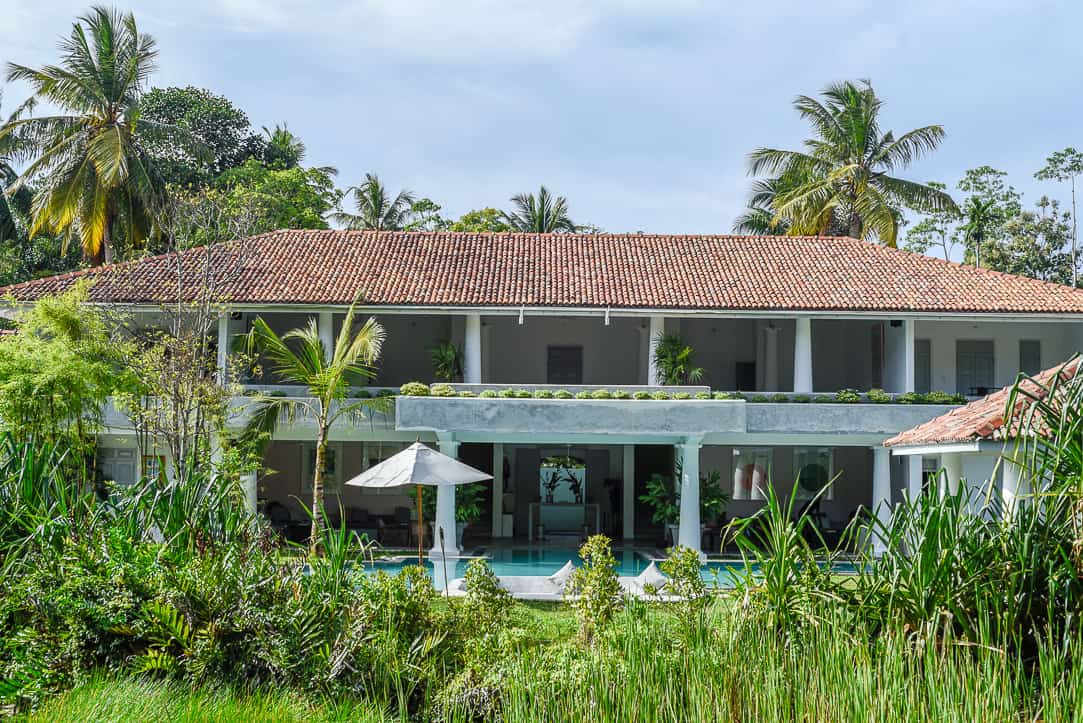 In our world of constant hustle, it's more important than ever to slow down and be present. Unplug, take a break, stop and smell the salt water, and give ourselves time to just be. Soul & Surf is a thoughtfully-designed surf and yoga retreat created to help you do just that.
Set amid a lush tropical jungle on the southwest coast of Sri Lanka, Soul & Surf checks all the boxes and then some. Tropical paradise, check. Fun warm water surf, check. Yoga classes designed specifically for surfers, check. Exotic locale, yep.
But the "then some" I'm talking about here is really what sets Soul & Surf apart.
From the moment Eric and I arrived at Soul & Surf we immediately felt at ease, like we were visiting old friends. Friends with an incredibly beautiful villa and an eye for design. We were welcomed by the amazing staff with open arms, ice-cold coconut water, and great conversation.
When we arrived at our room, I noticed one of the walls was the exact shade of mint as one of my surfboards. I already had a good feeling, but at this point, it was clear we were a match made in surf and yoga retreat heaven.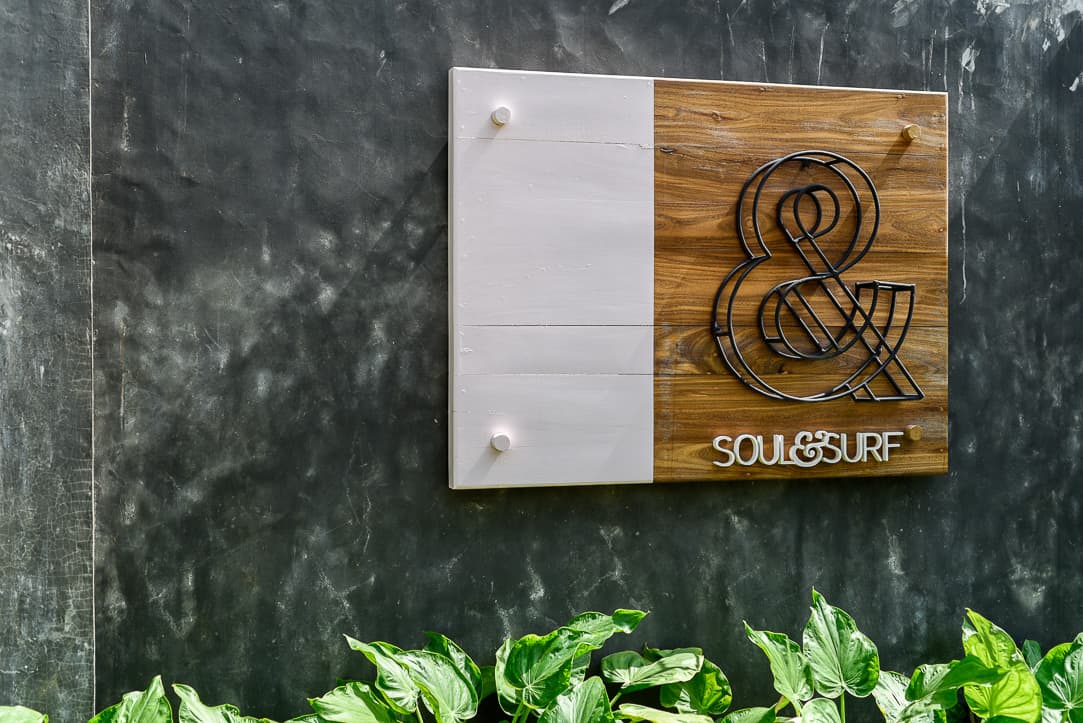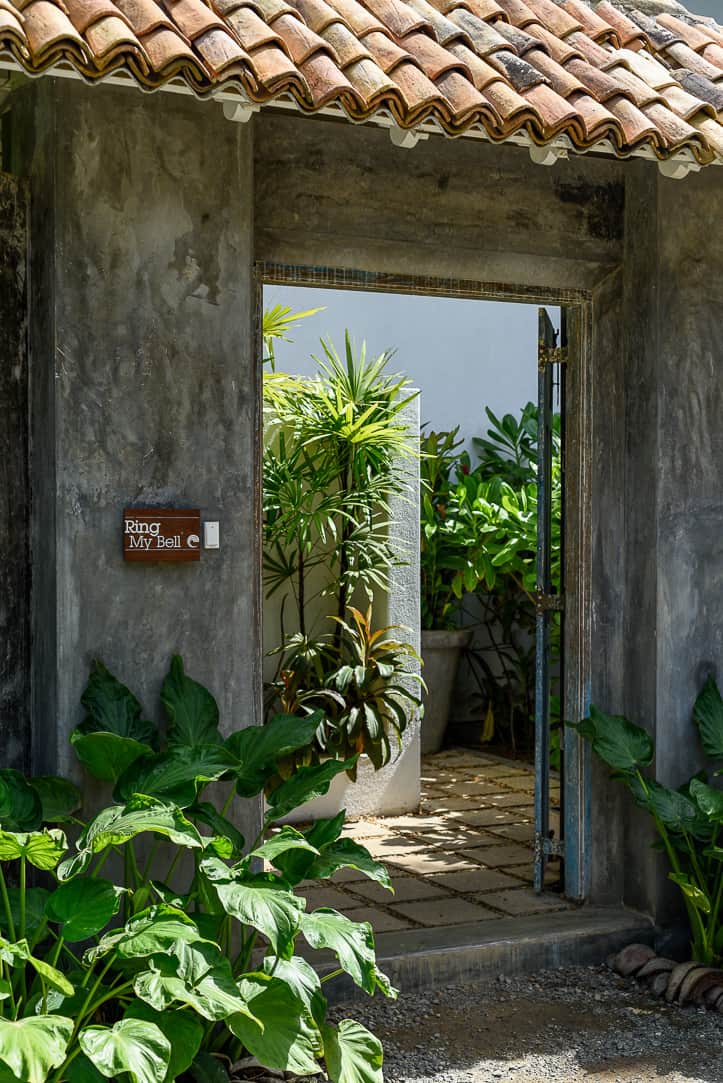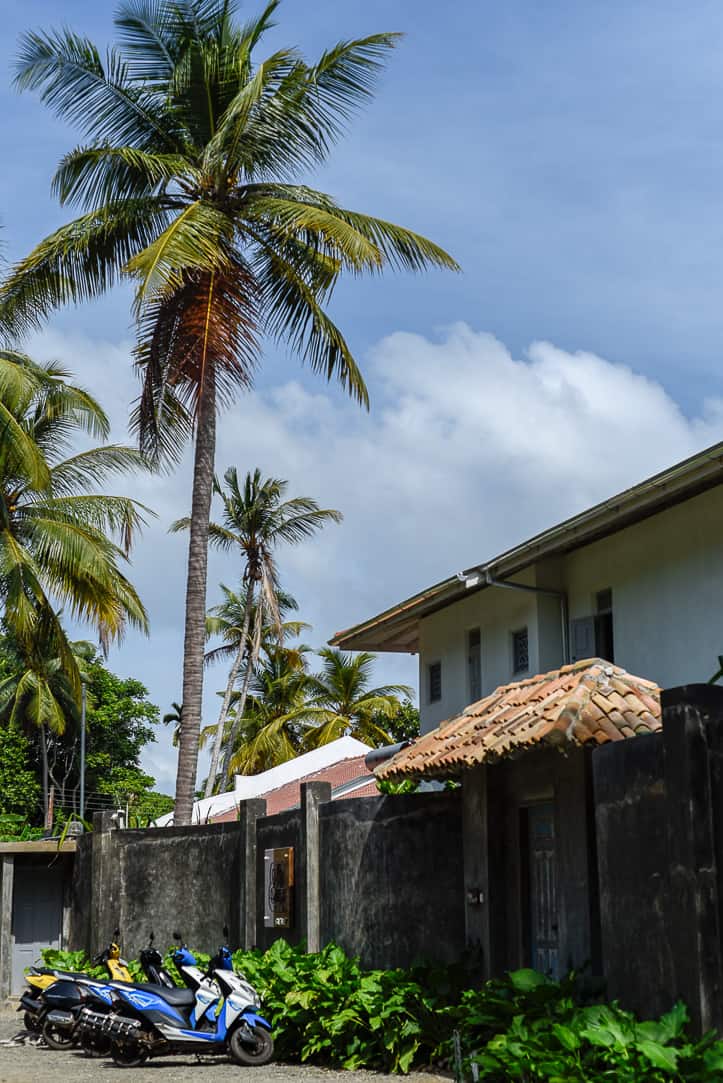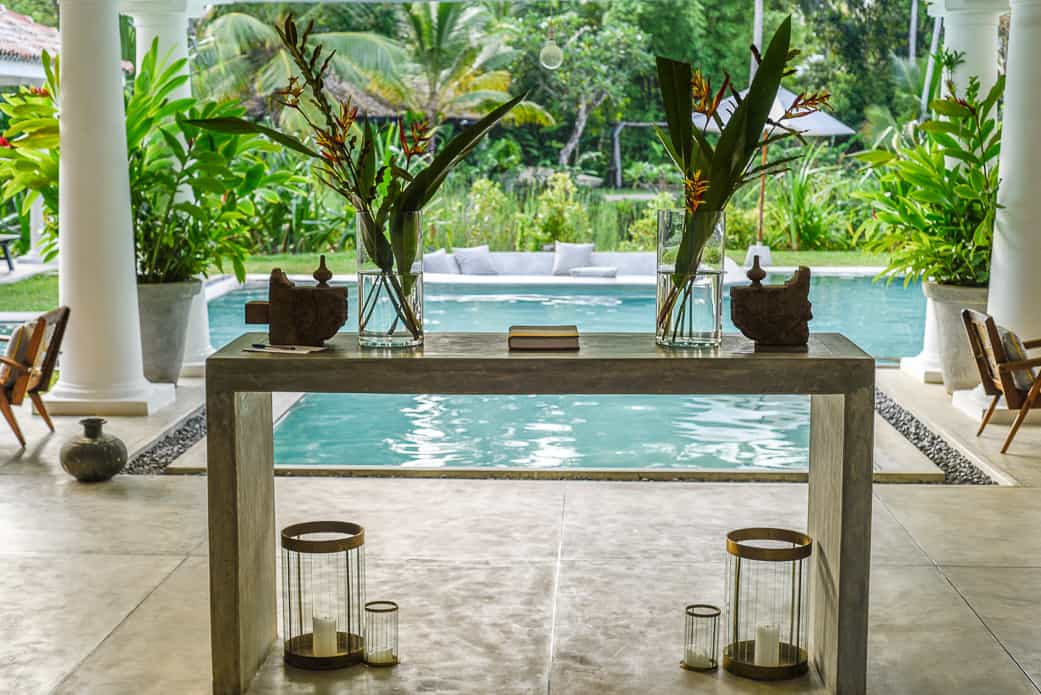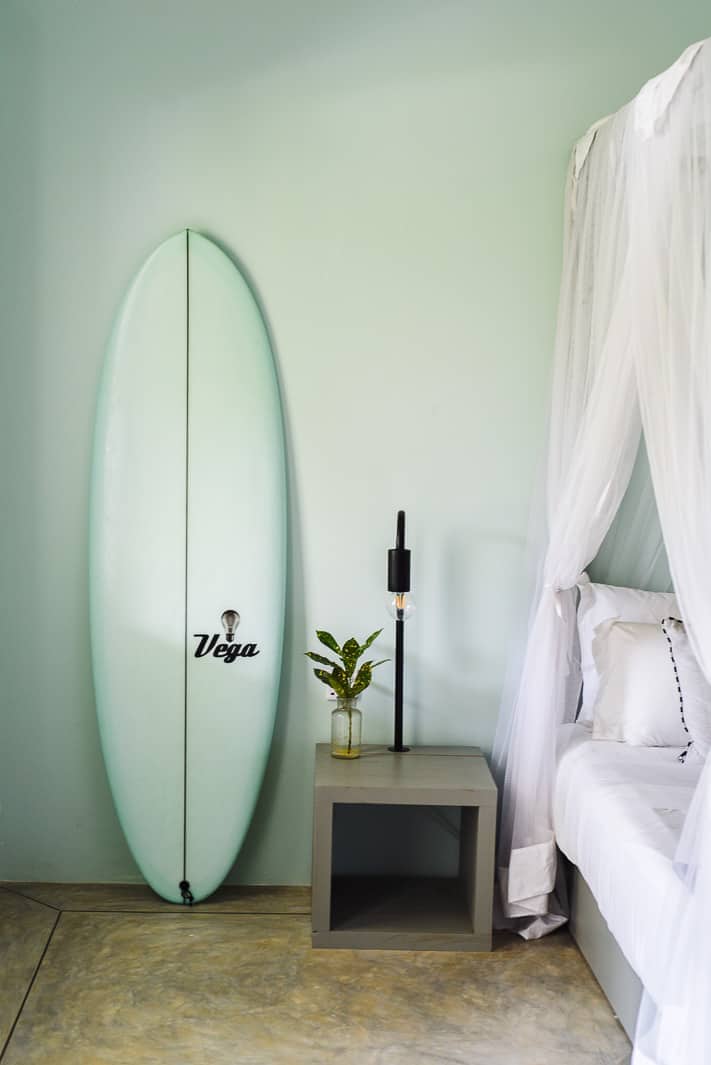 The roots of Soul & Surf go back to Kerala in southern India, where founders Ed and Sofie Templeton went from hosting and sharing their passion for surf and yoga with friends and family, to opening a chic 15-room boutique hotel.
The hop over to Sri Lanka was a natural progression, and after several years of running successful Pop-Up surf and yoga retreats in the area, this year-round Soul & Surf retreat in Ahangama opened in December 2016.
The property and villa are stunning. Overlooking a river chock-full of green foliage and (friendly) river creatures, the 12-bedroom villa is stylish and modern, yet emanates a playful and laid-back vibe. Polished concrete and pastel tones of blush and mint complement bright pops of color and lush greenery woven throughout the grounds.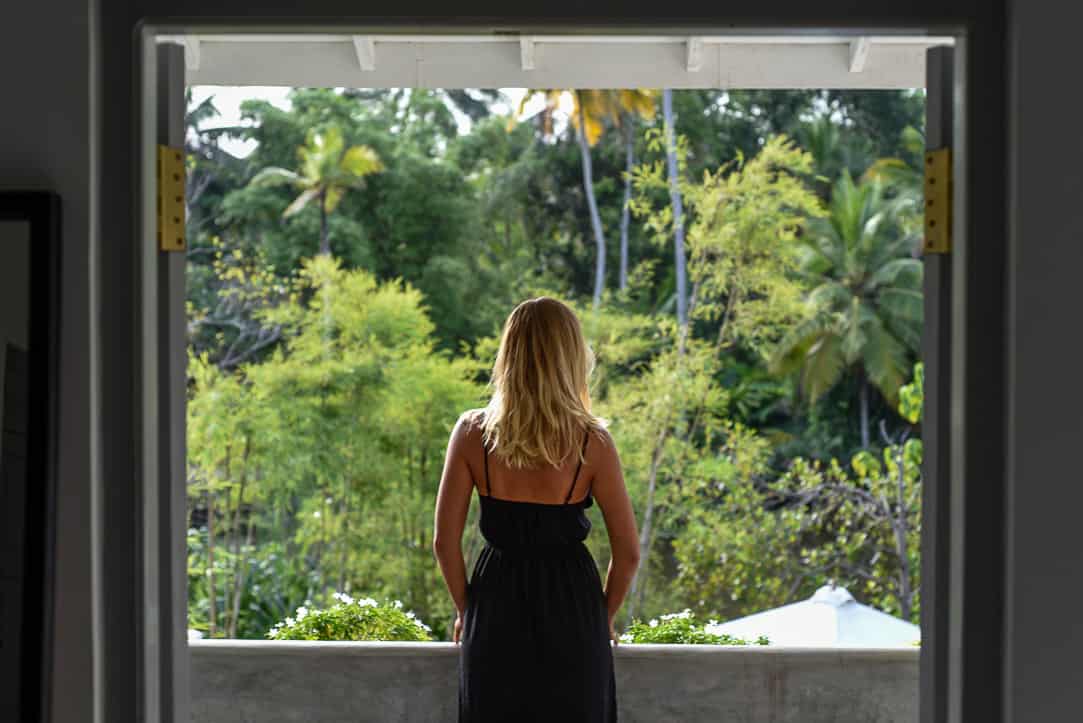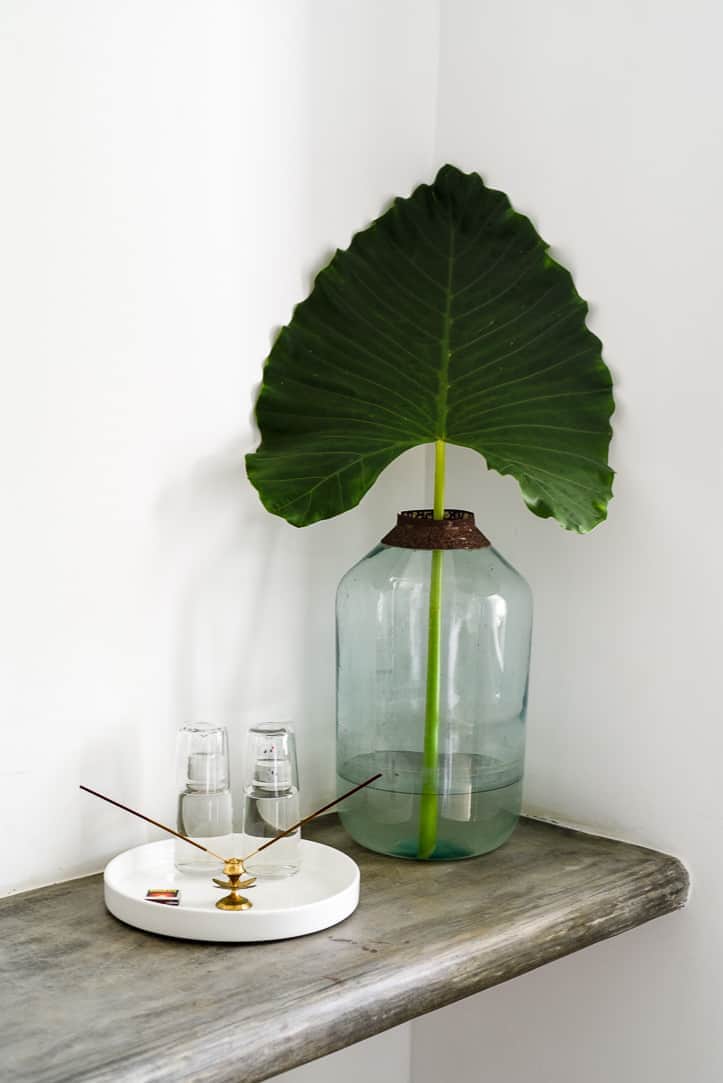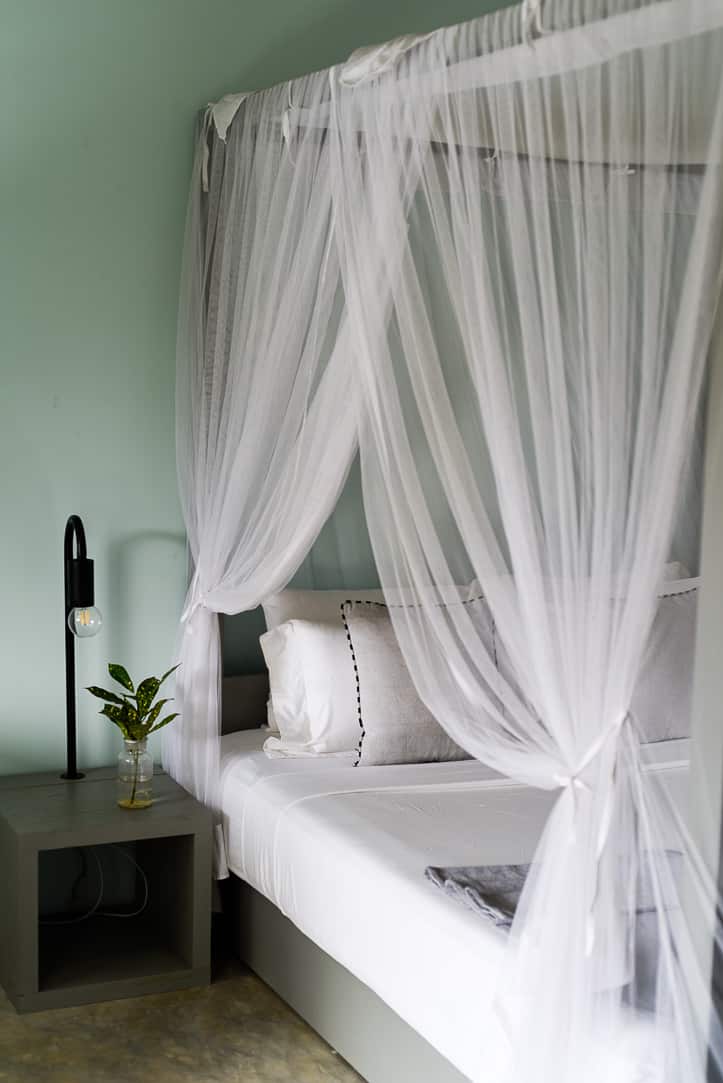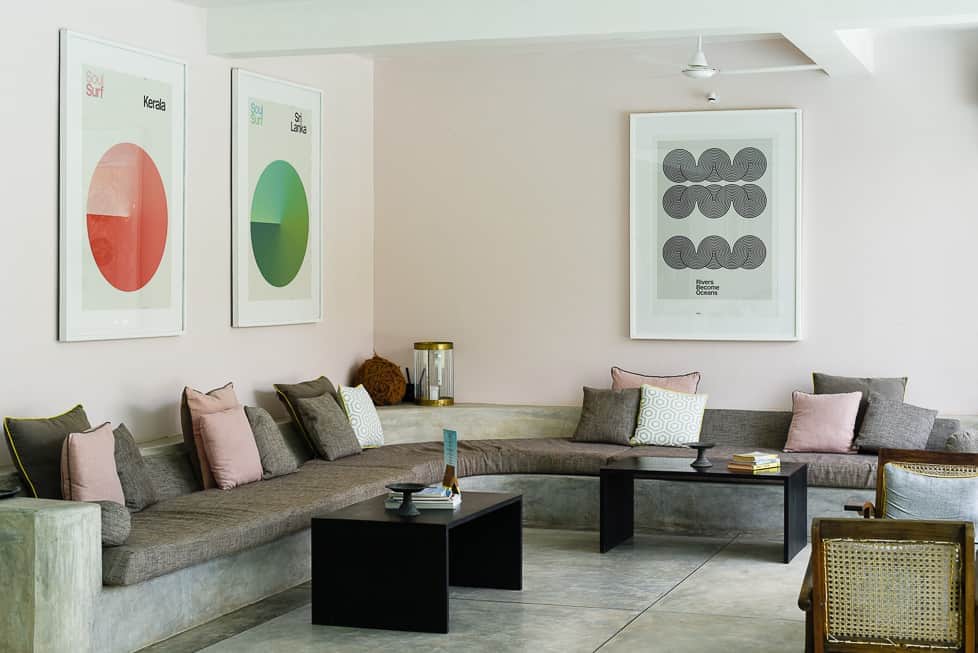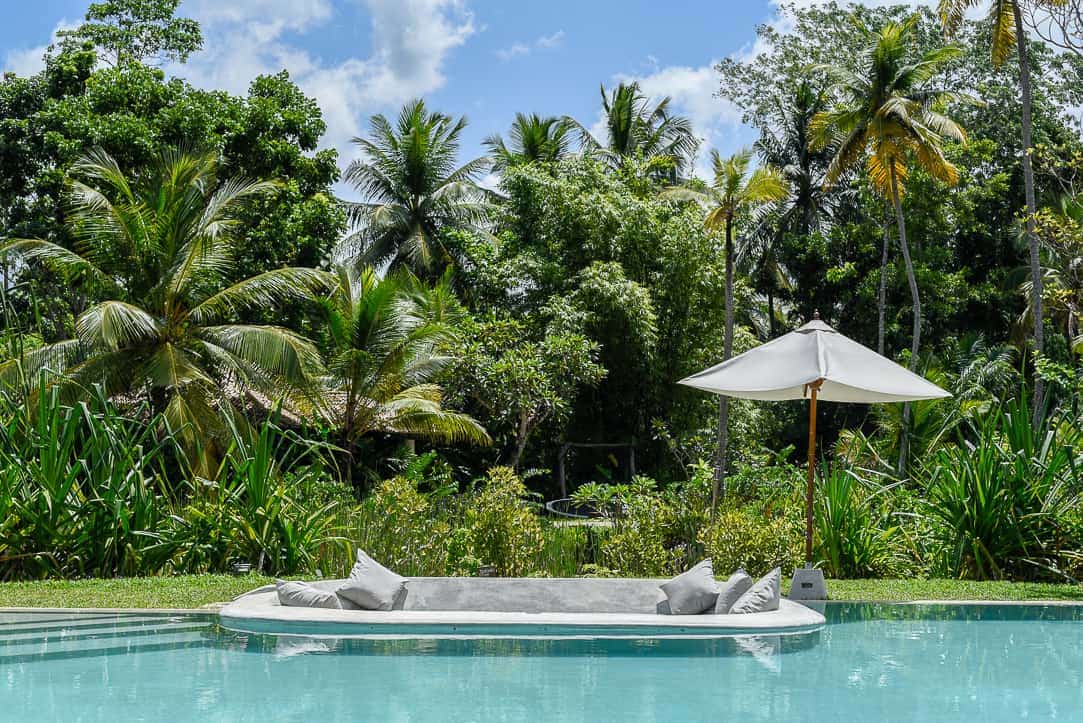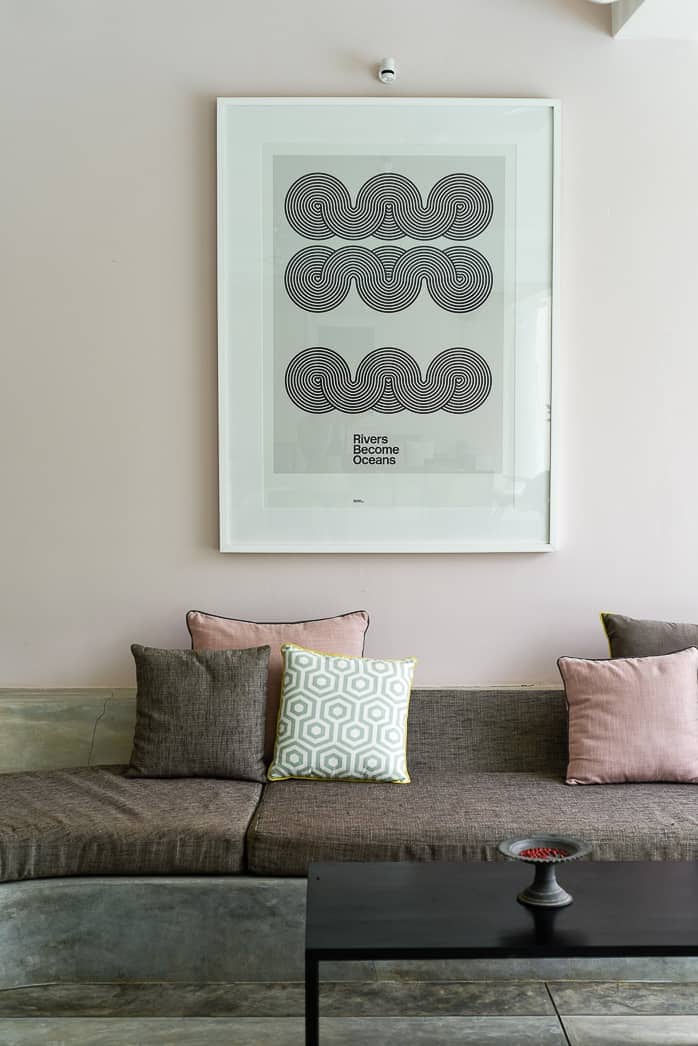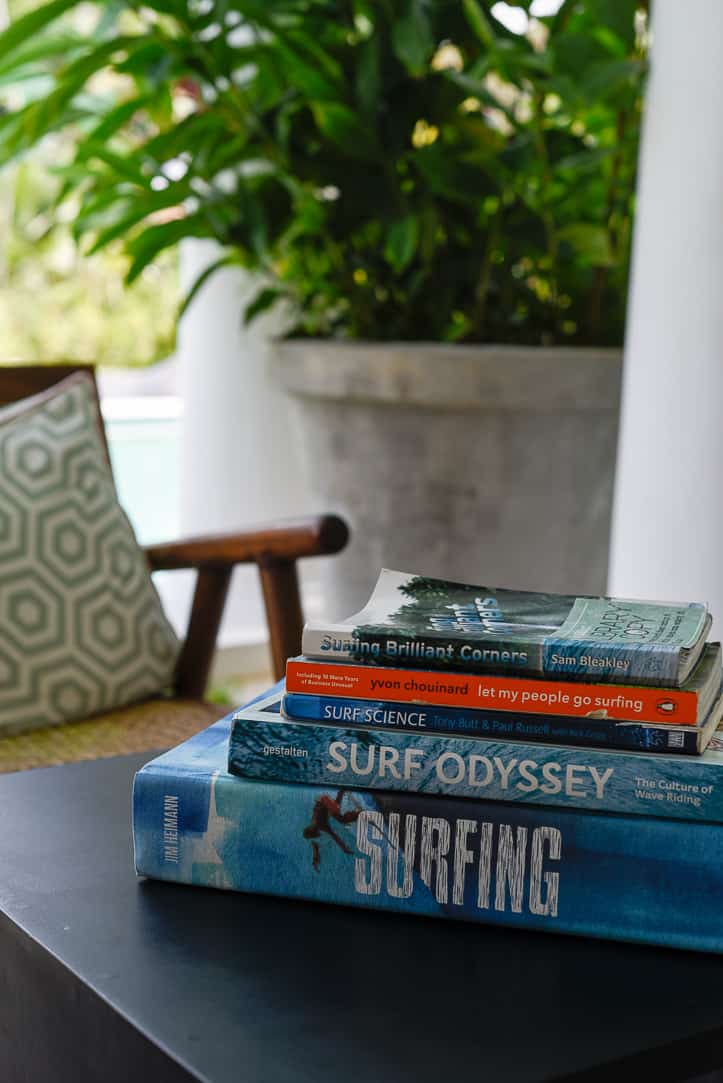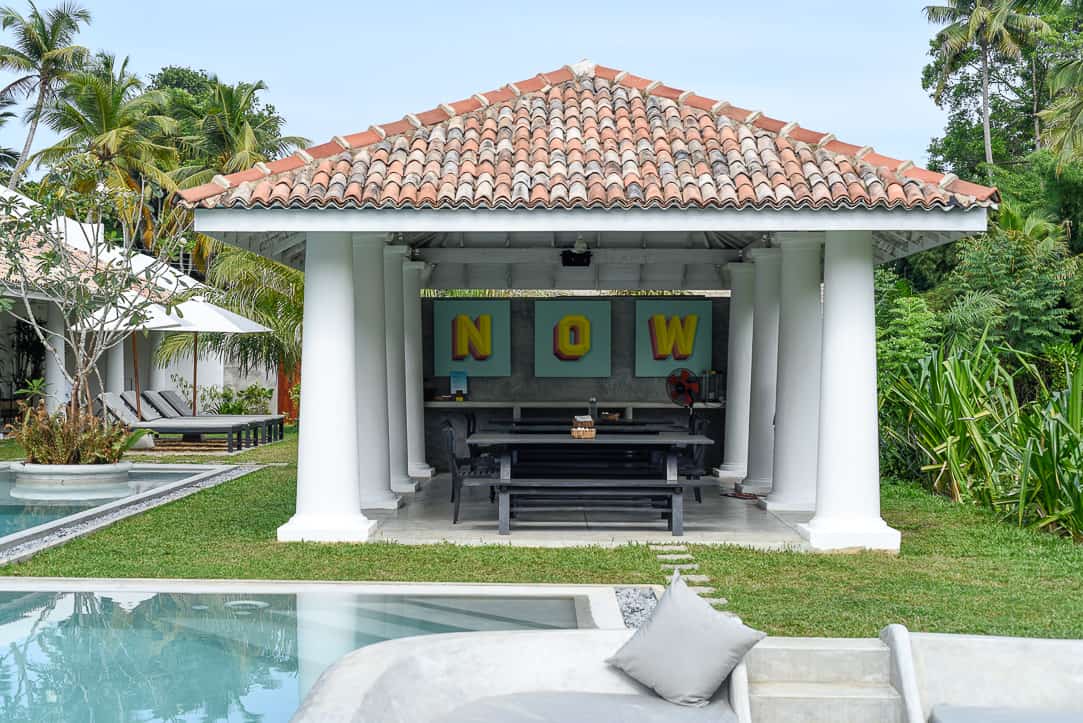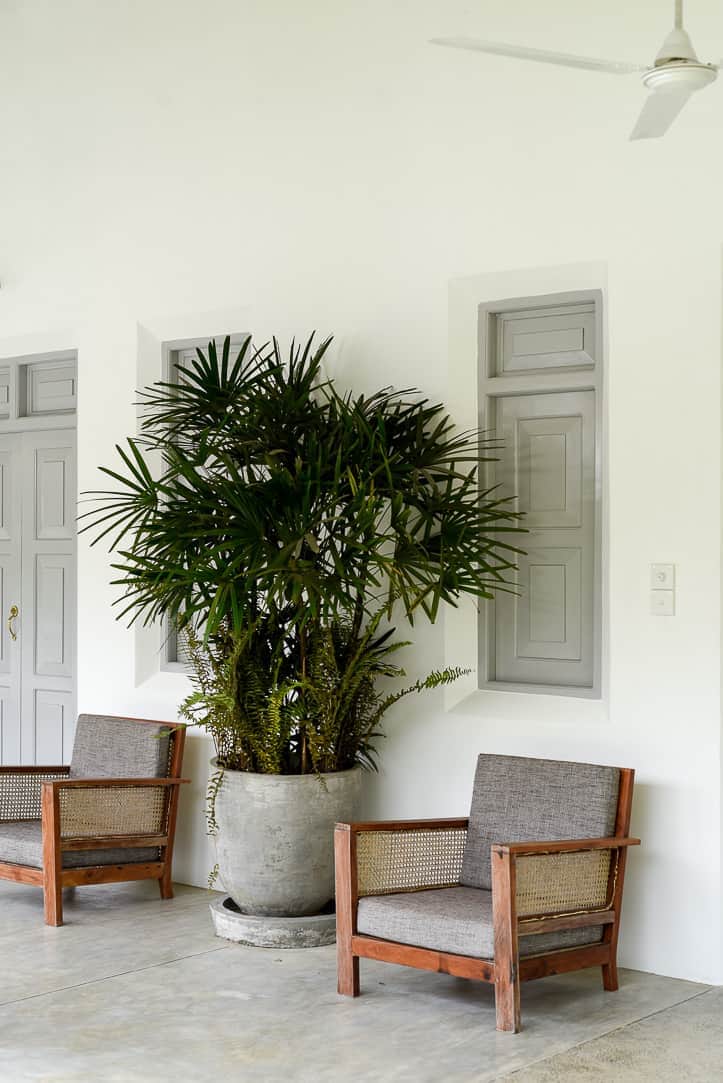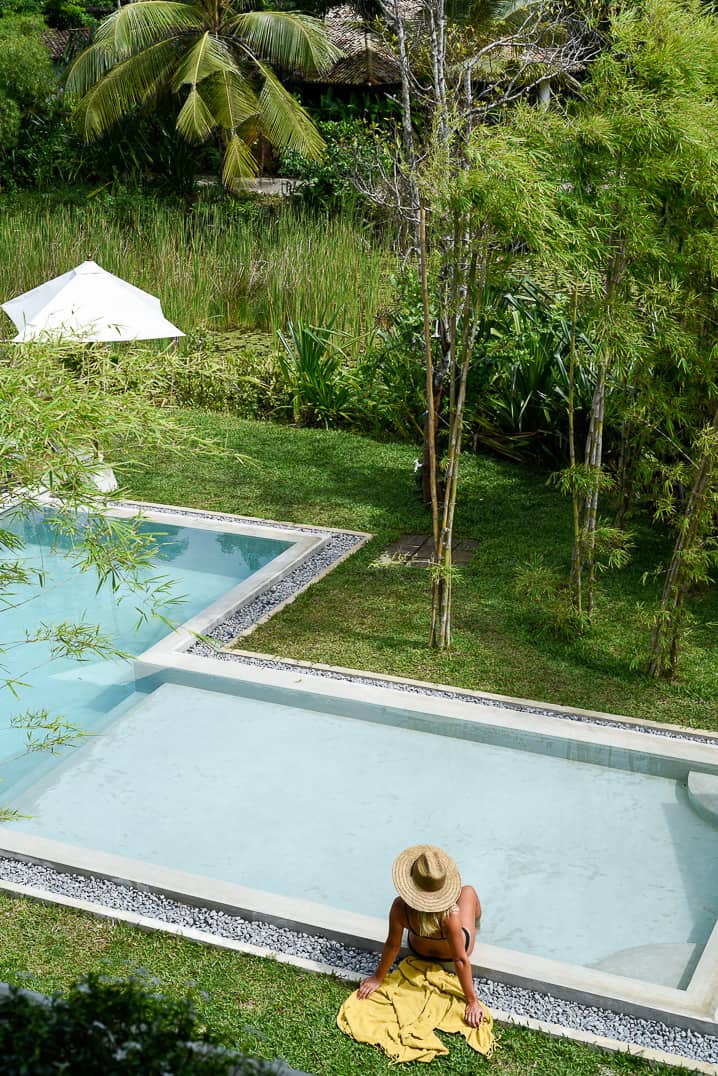 The indoor spaces are full of light and blend seamlessly into the outdoors. The villa even manages a nod at Sri Lankan design with its clay tile roof, vaulted ceilings, and painted wooden shutters.
The yoga shala is a luminous open space with high ceilings on the second floor that looks out onto the most beautiful palm trees and jungle. And the pool is not only gorgeous, it also happens to be the perfect temperature. Not too cold, not too warm… it's just right.
Getting it right was a consistent theme throughout our stay at Soul & Surf. There's just so much yes happening at this place.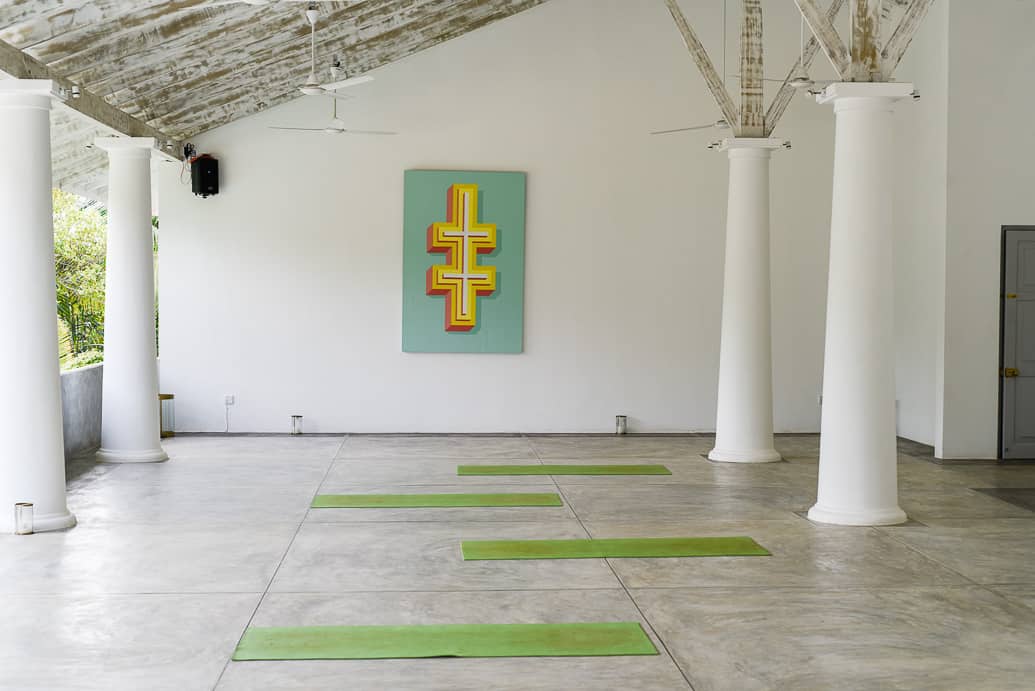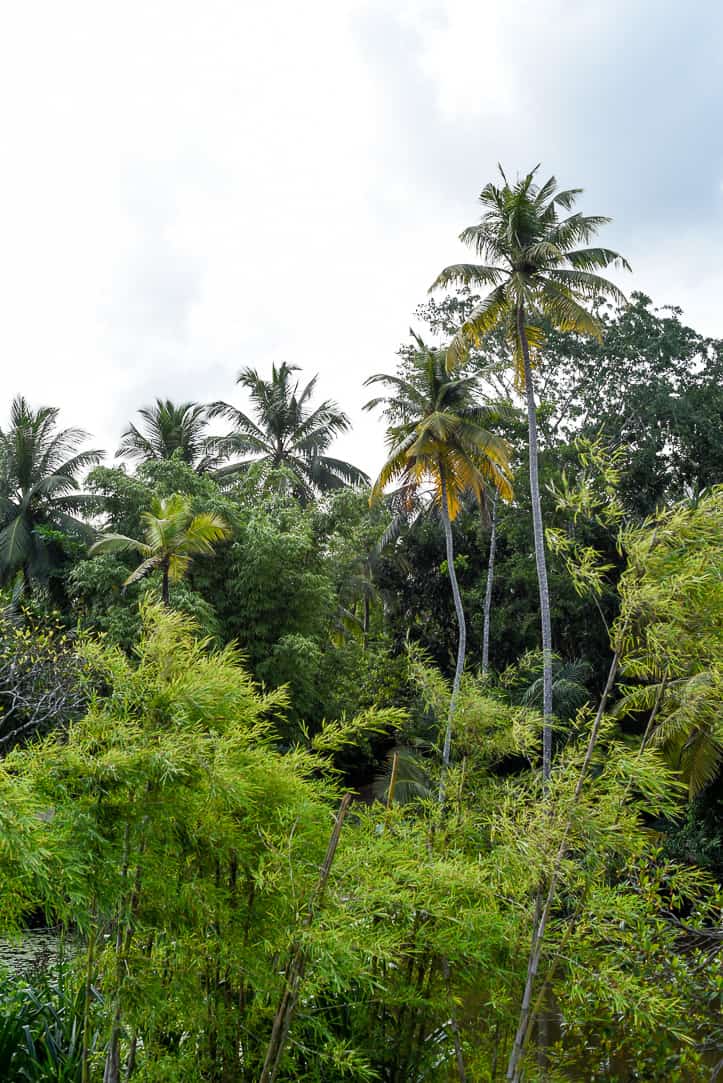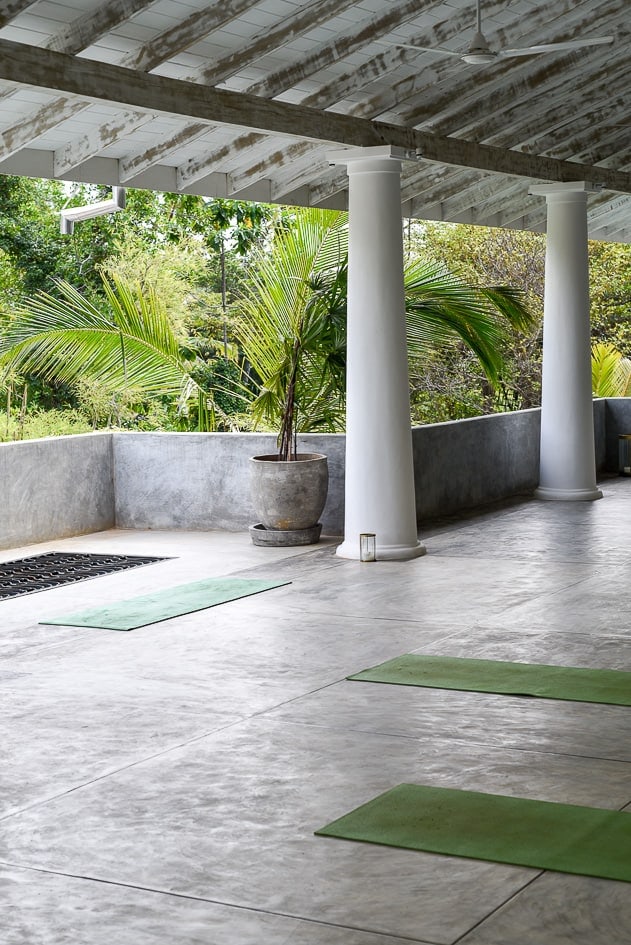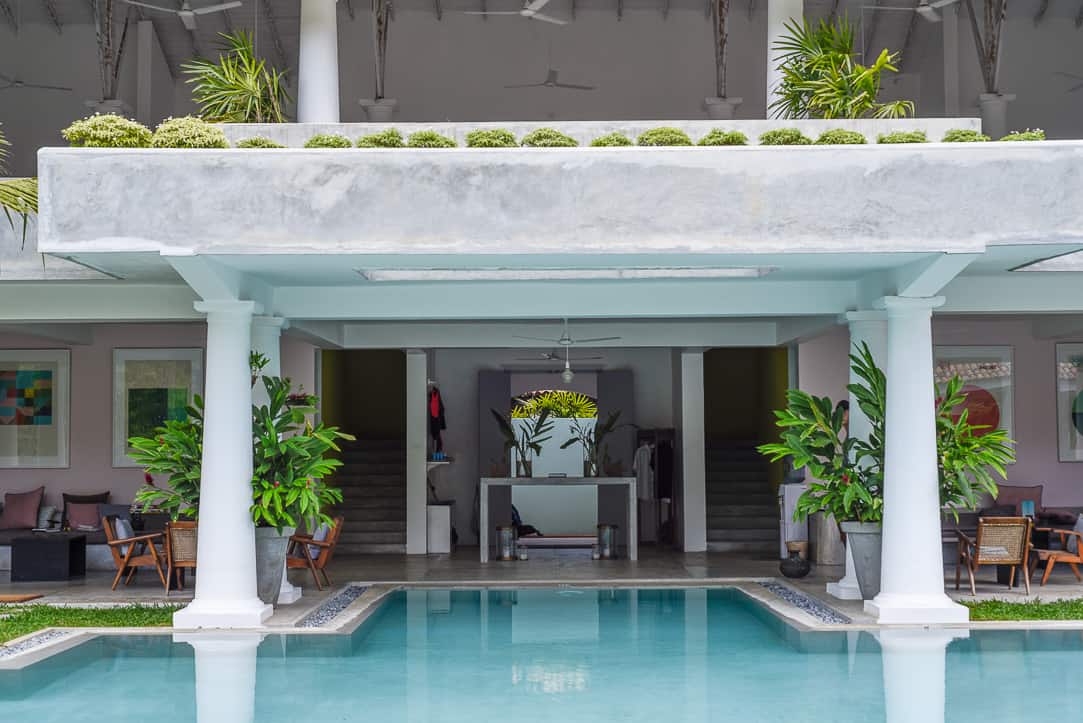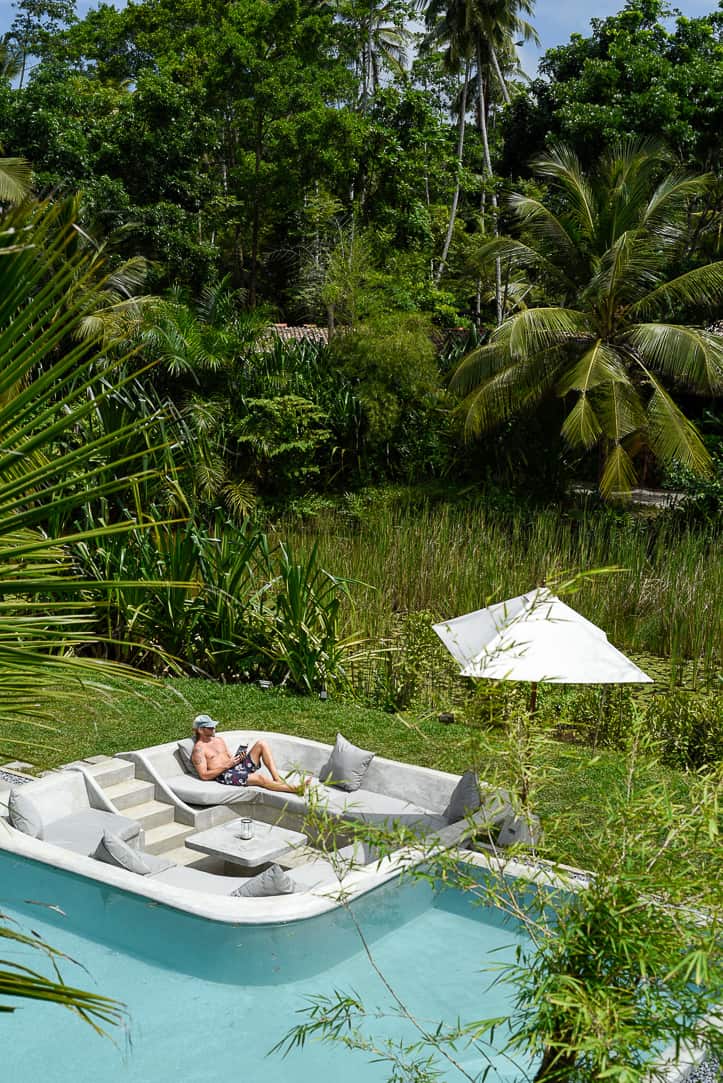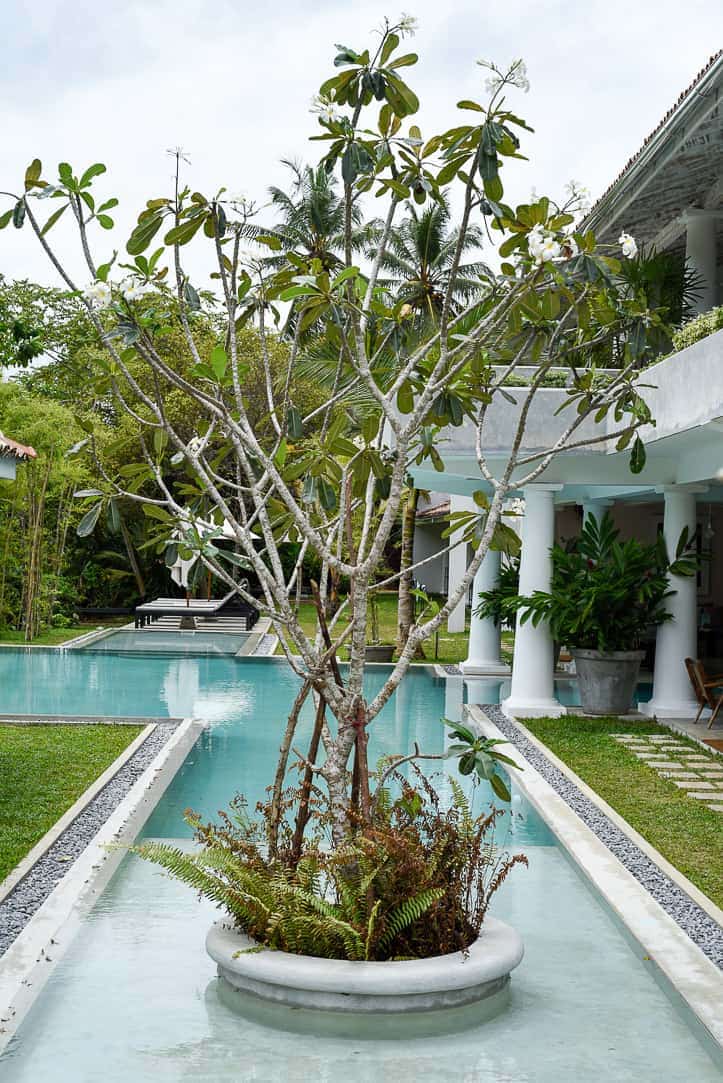 A typical day at Soul & Surf goes something like this: yoga, surf, eat, chill, repeat…
Our mornings began with a vinyasa yoga class overlooking the lush jungle, followed by caffeine and pre-surf snacks, then a surf, followed by a delicious big communal breakfast, chill time around the pool, delicious lunch, more chill time, sunset surf session, delicious dinner. Not to mention the nonstop flow of good company and awesome vibes.
If it sounds like surf yoga heaven that's because it is.
Everything is taken care of so you can be free to think about whatever you really need to think about. Or, you can choose to not think at all and just revel in the awesomeness.
Speaking of reveling in awesomeness, Soul & Surf has some very skilled therapists on hand who offer incredible treatments. On a surface level, you could call the treatment a massage, but it goes beyond a solely physical practice. The treatments invite you to develop a deeper connection with your body and to increase self-awareness (for starters).
Eric and I received treatments from Luciana and she was absolutely amazing! You can learn more about this unique body work here, but I'll just say that it's something best experienced to fully understand. And if you couldn't tell already, I highly recommend it. Highly.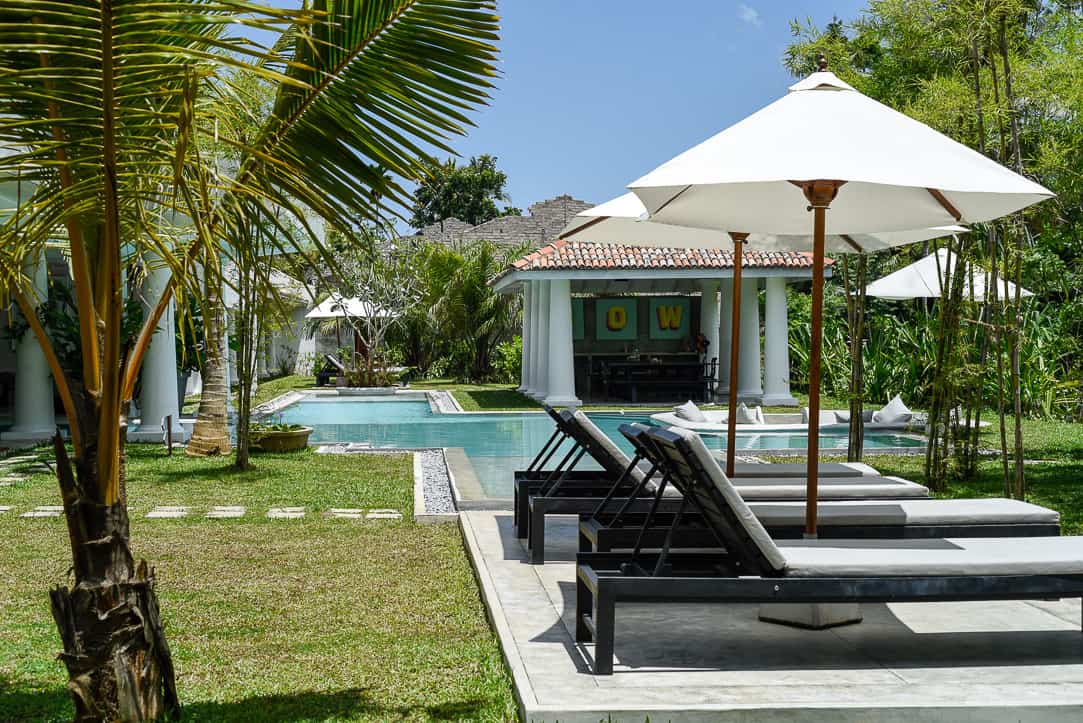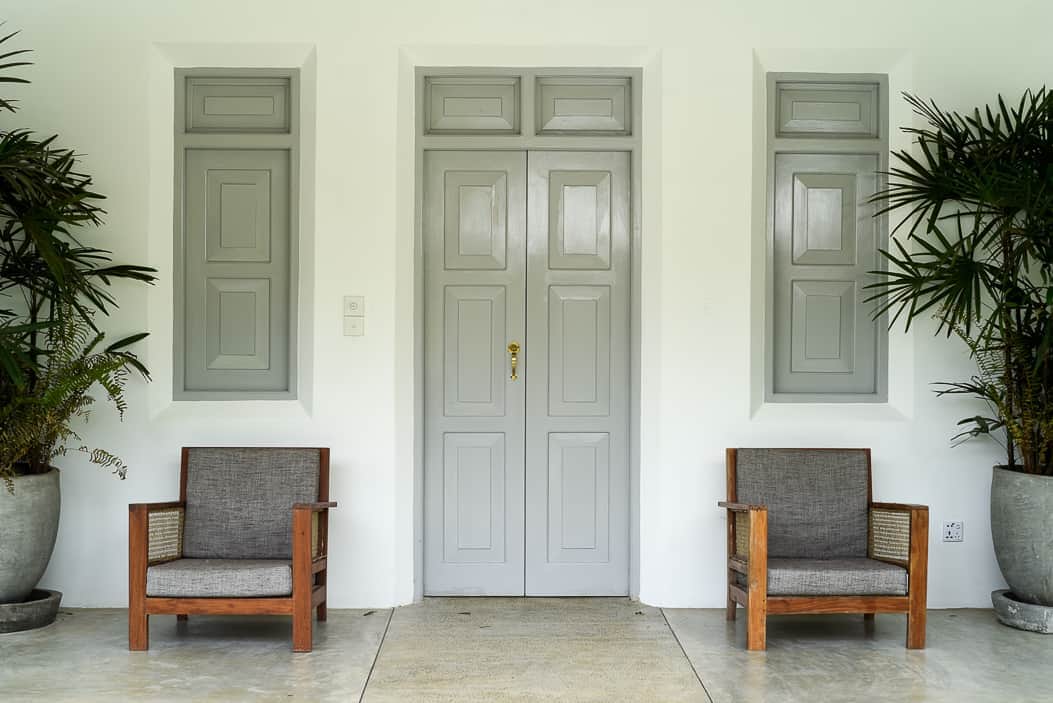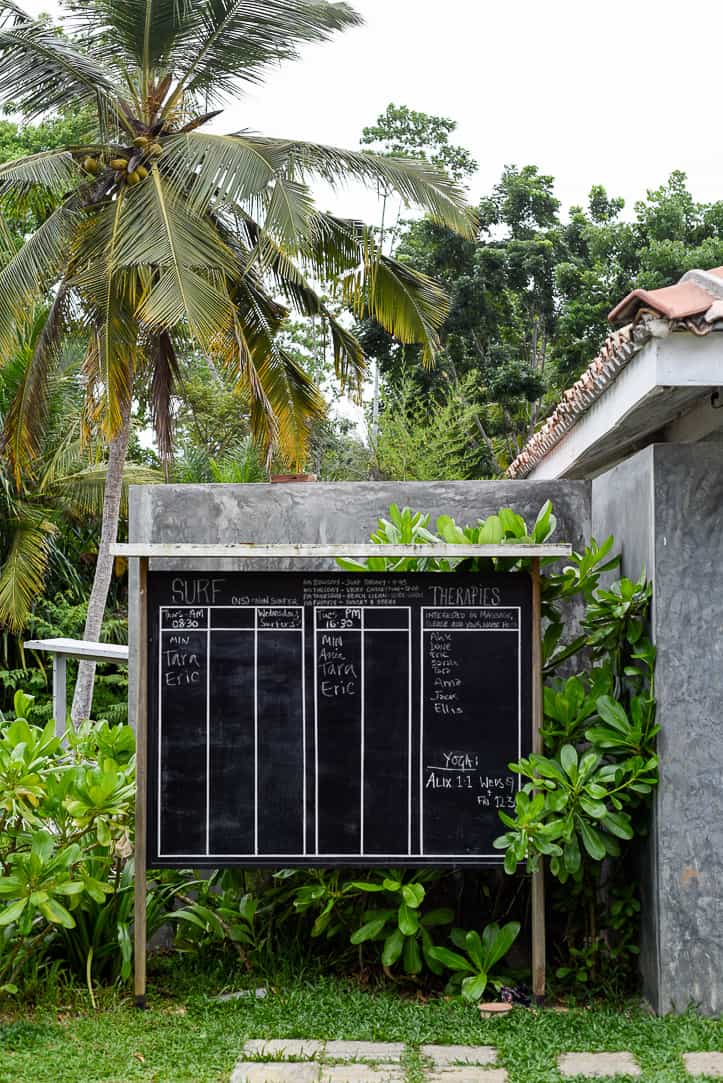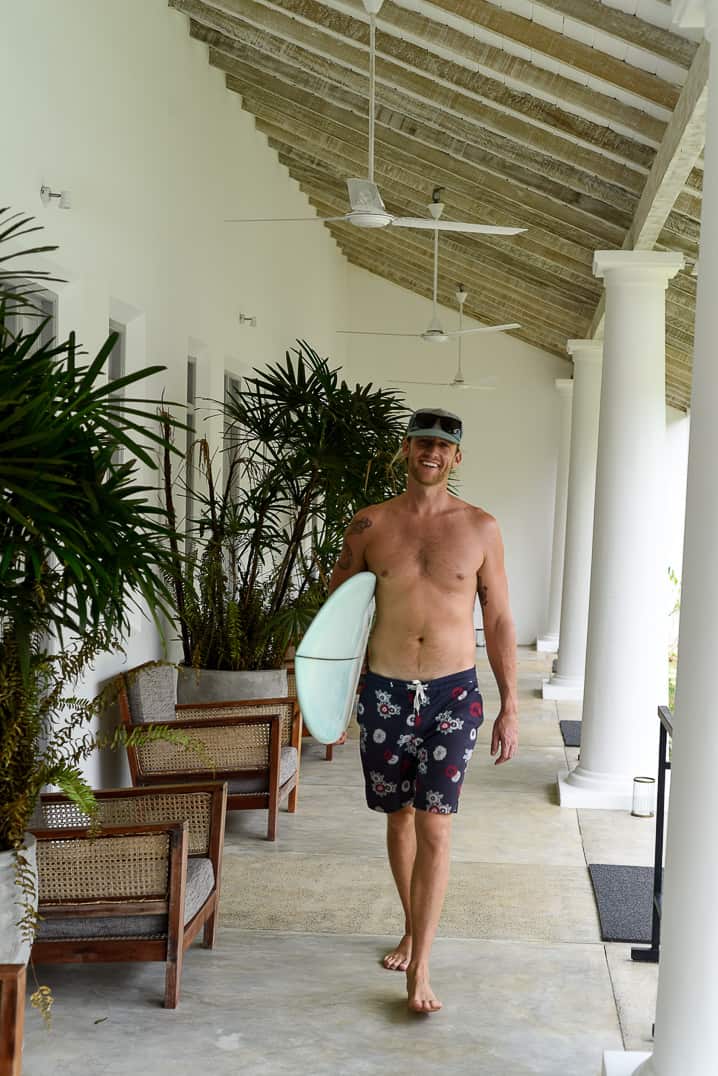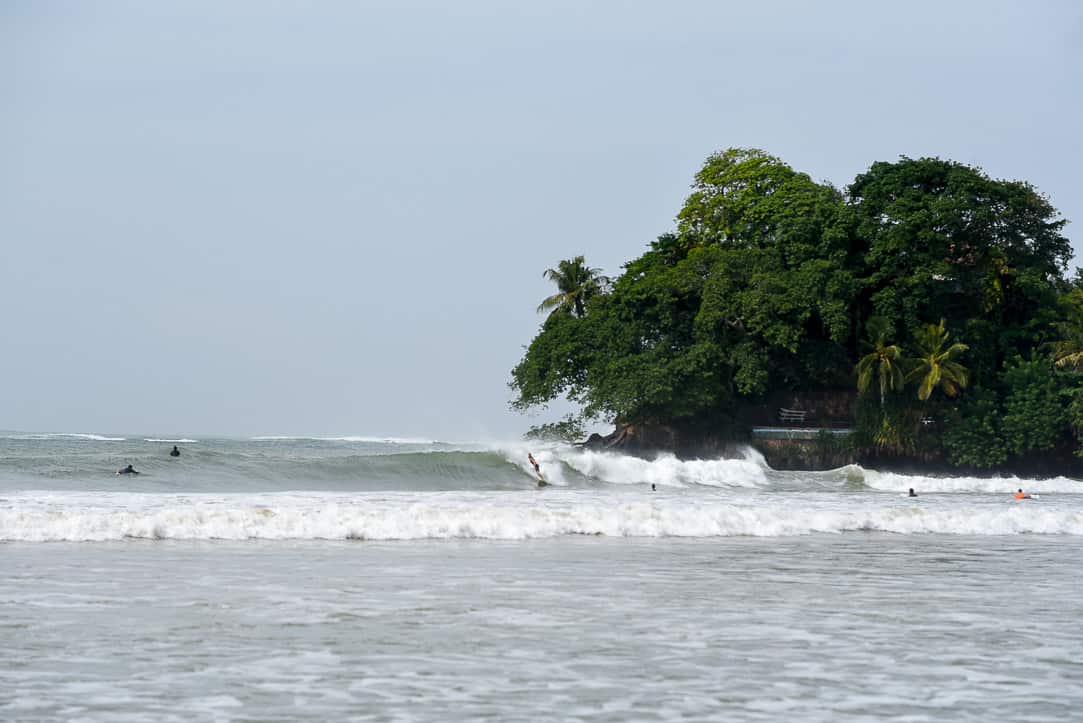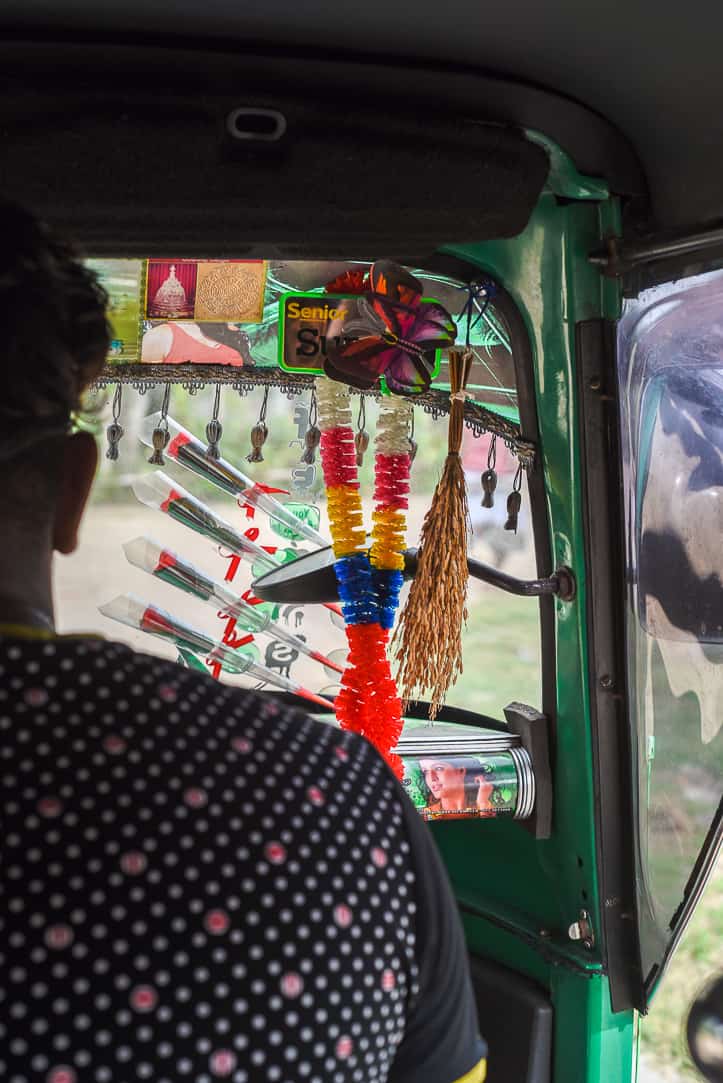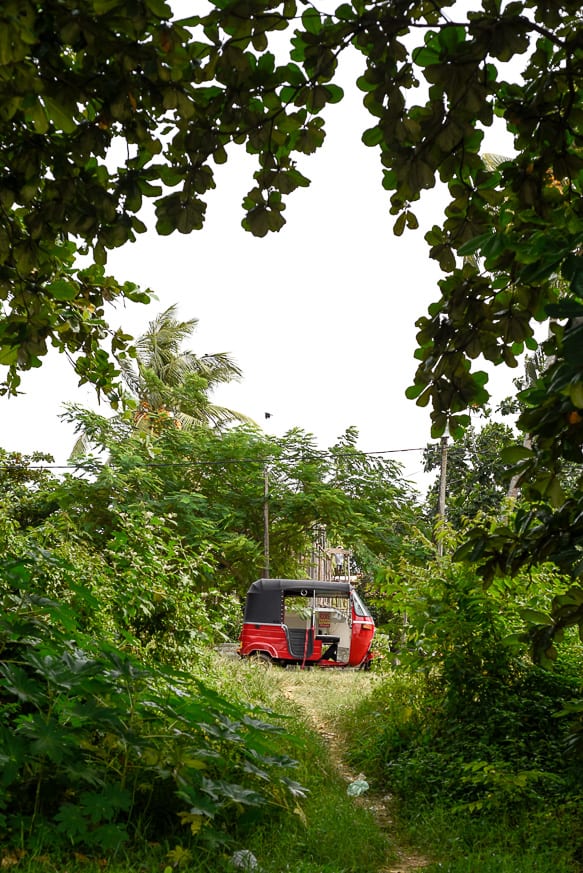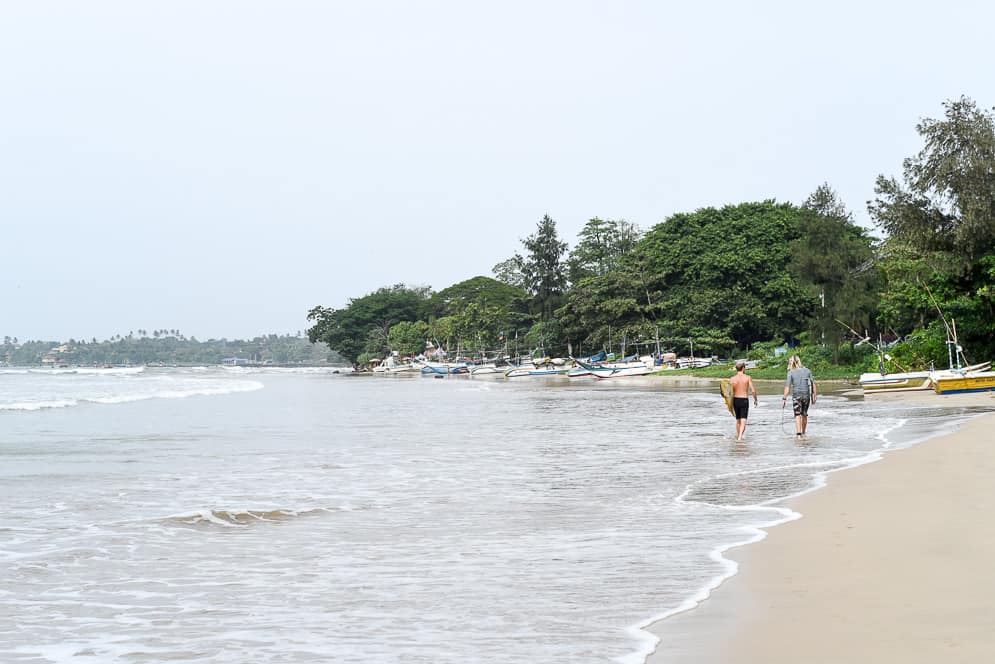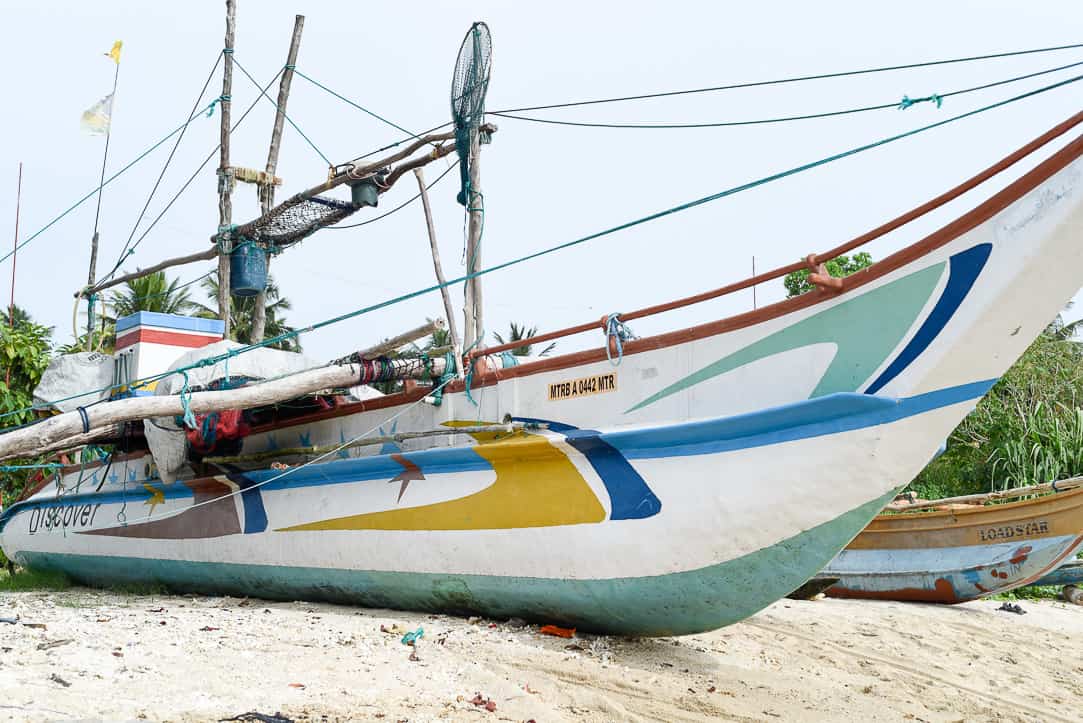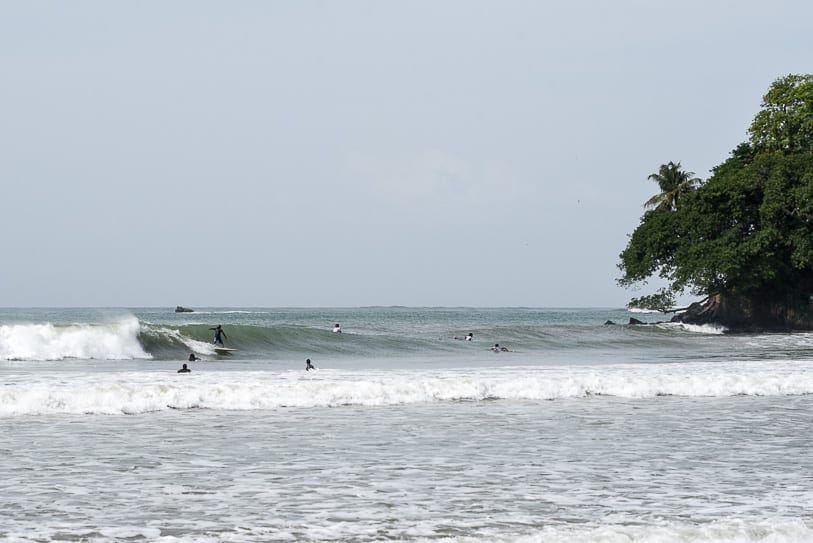 • WHAT WE LOVE•
The vibes. From the hotel design to the smiling friendly staff, to the music… awesome vibes abound. Which isn't surprising since they have an official "head of vibes." For realz.
The food is on the healthier side, seriously delicious, and perfect fuel to power your day. Whether it's a buffet of fragrant Sri Lankan curries complete with dahl, coconut sambal, and pappadum, or freshly grilled tuna steak, every meal is on point. Oh, and then there are the cakes. Don't get me started about the cakes… so. freaking. tasty!
The retreat is very well organized, yet it maintains a mellow laid-back feel. There's a set schedule of surf, yoga, and dining times, but you're encouraged to make it your own and do what you want.
The yoga classes are straightforward enough for beginners, but can still be challenging for more experienced yogis. The evening candlelit yin yoga sessions after a full day of surf are pure bliss.
The people who work at Soul & Surf are a bunch of wonderful genuine people who feel like old friends.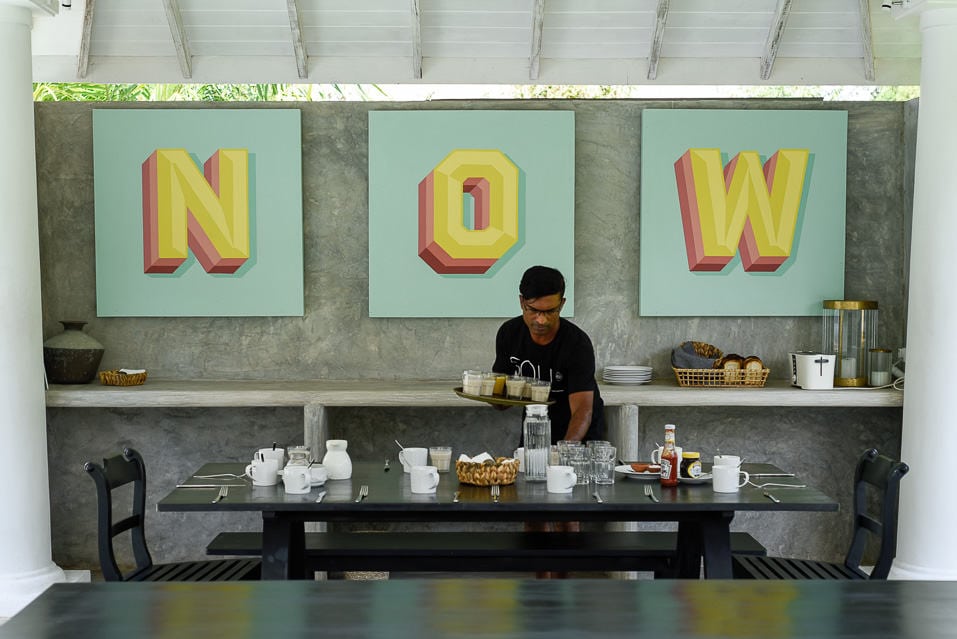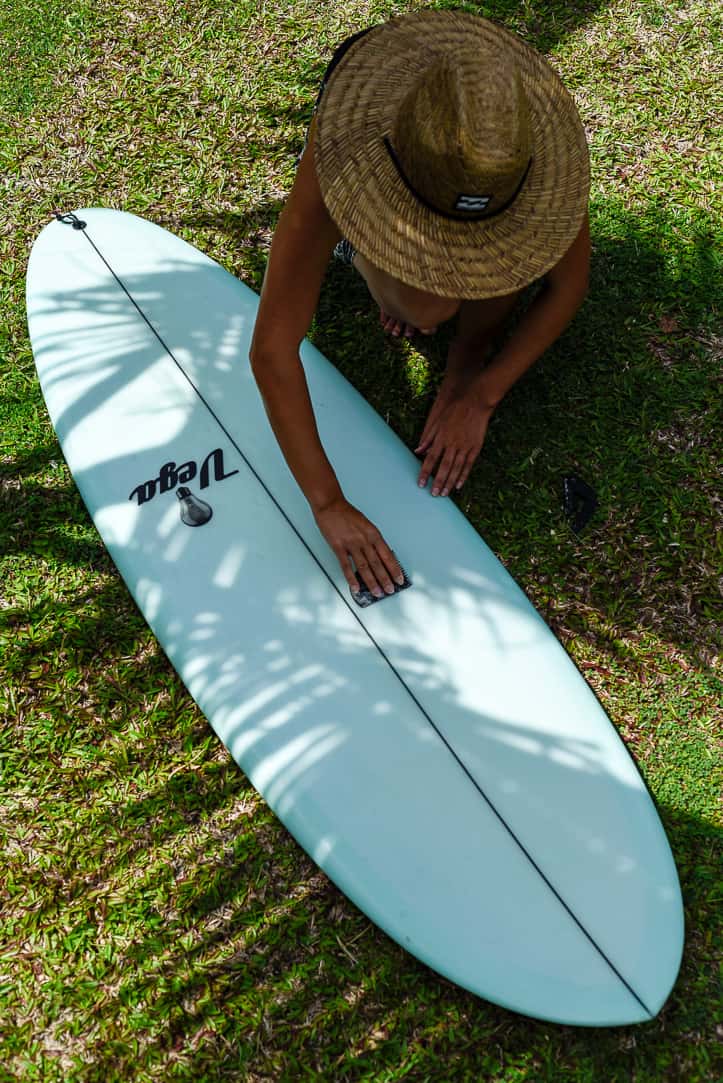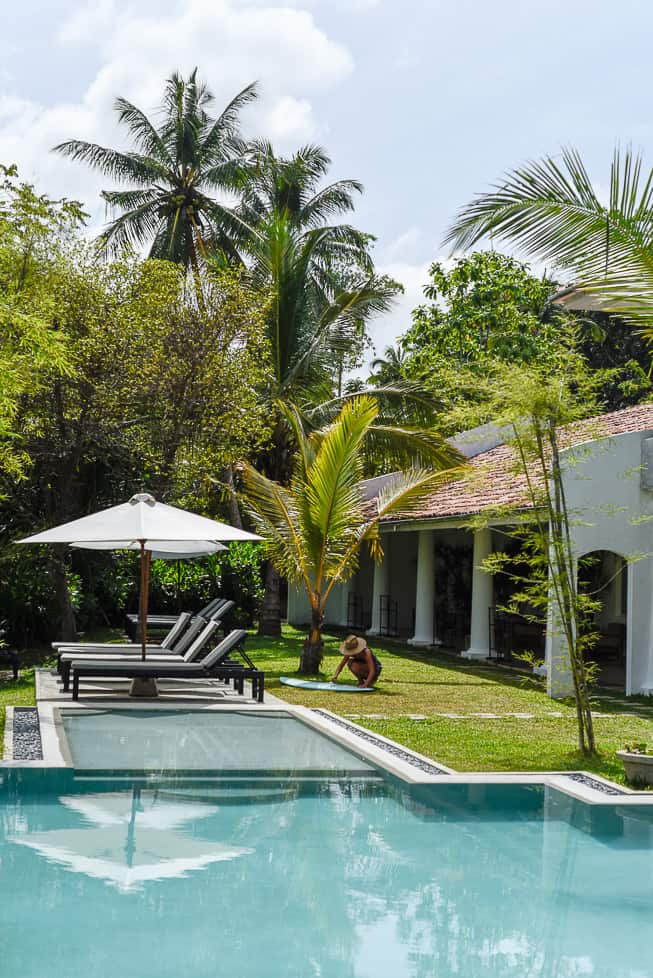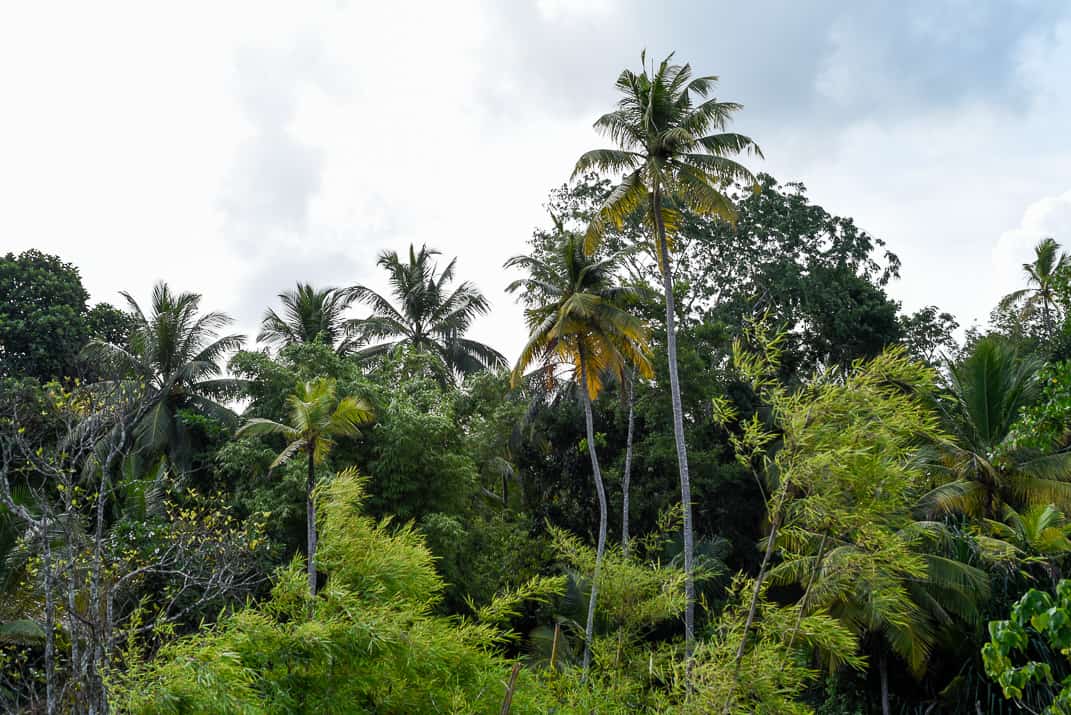 • THE SURF •
In southwest Sri Lanka, the high season is October to May. This time of year brings the best conditions for surfing, so the area comes to life with visiting surfers. June through September is the off season, and while many breaks aren't working due to unfavorable winds and swell, there's still some fun surf to be had.
We happened to be in the area in July… smack in the middle of the so-called off season. But despite the label, we had some fun sessions at the Weligama beach break and a really fun session with only a couple people out at a right-hand reef break.
The conditions in Weligama Bay are perfect for beginners year-round, so if you're just learning to surf, any time of year is a great time for a trip.
For a detailed breakdown on surfing Sri Lanka, check out our Guide to Surfing Sri Lanka
CLOSEST WAVES
Kabalana – chunky A-frame peak with potential for long barrels
Lazy Lefts and Lazy Rights – two mellow longboard-friendly reef breaks
Rams – powerful A-frame and barreling right
Coconuts – A-frame reef break with peeling lefts and rights
Weligama – beginner friendly beach break in Weligama Bay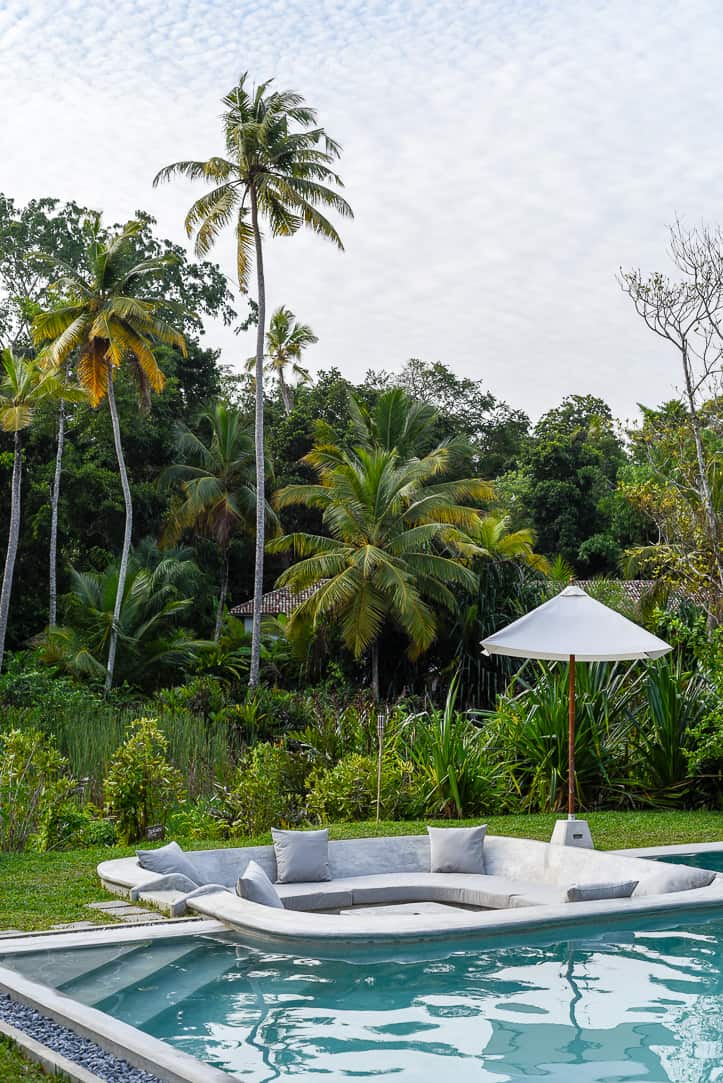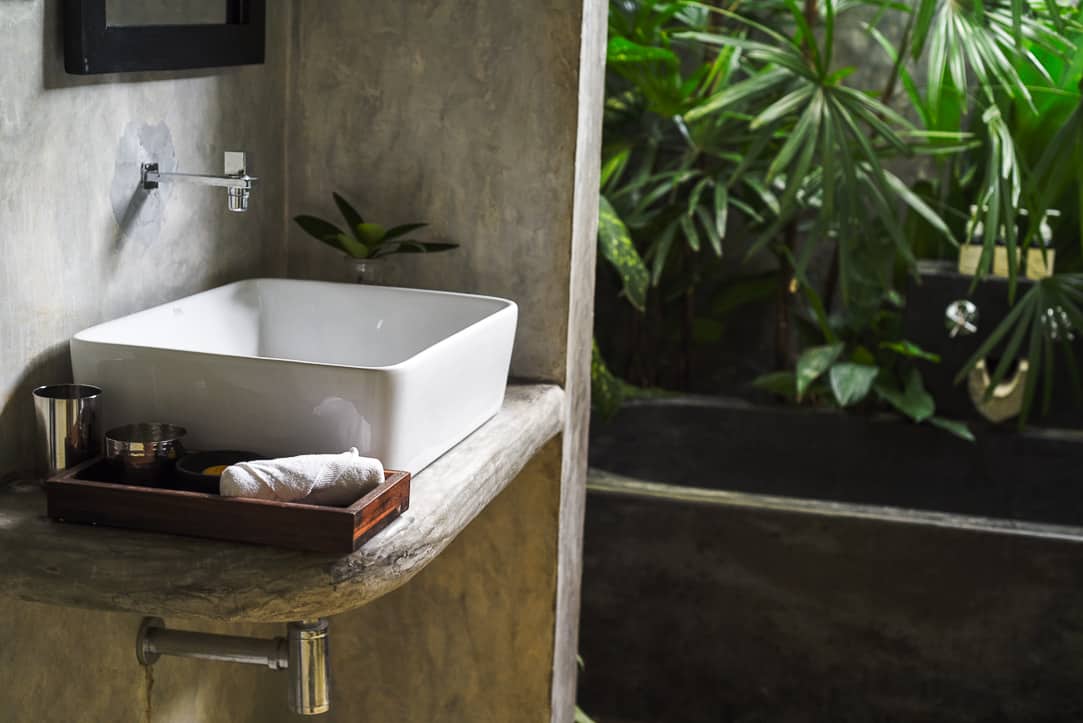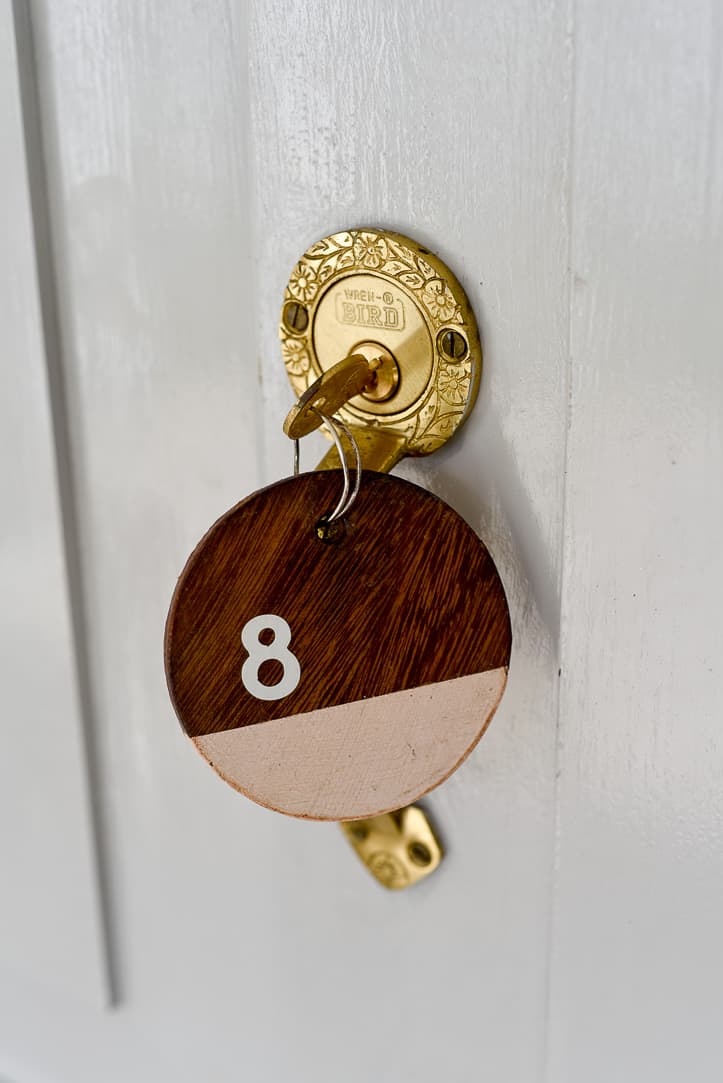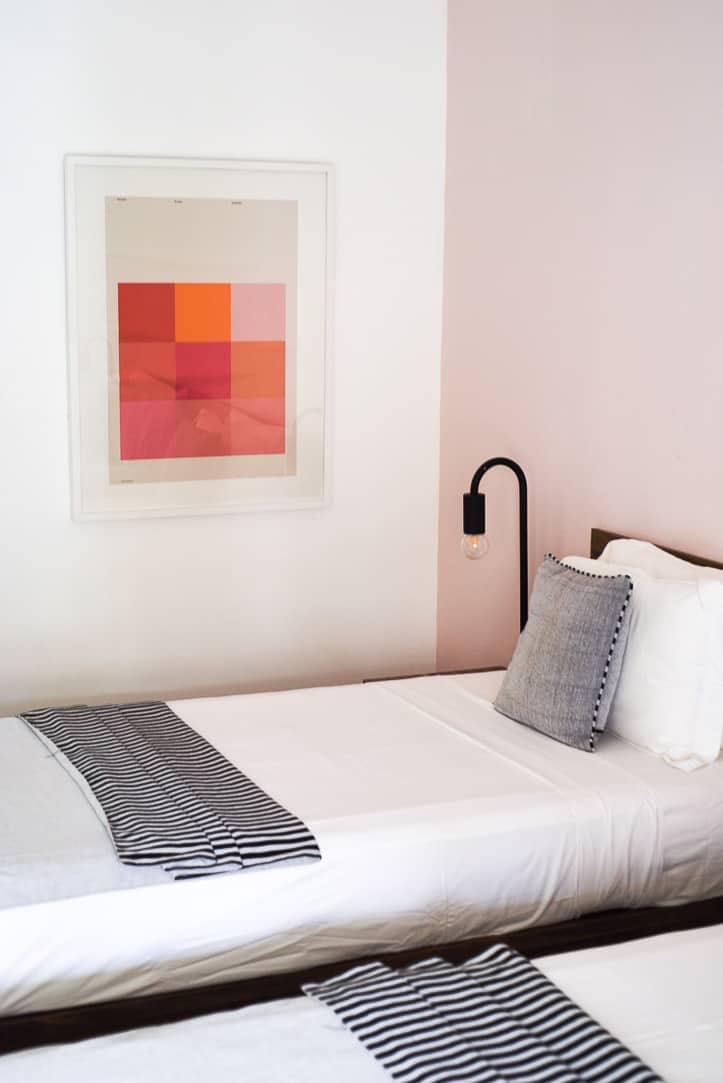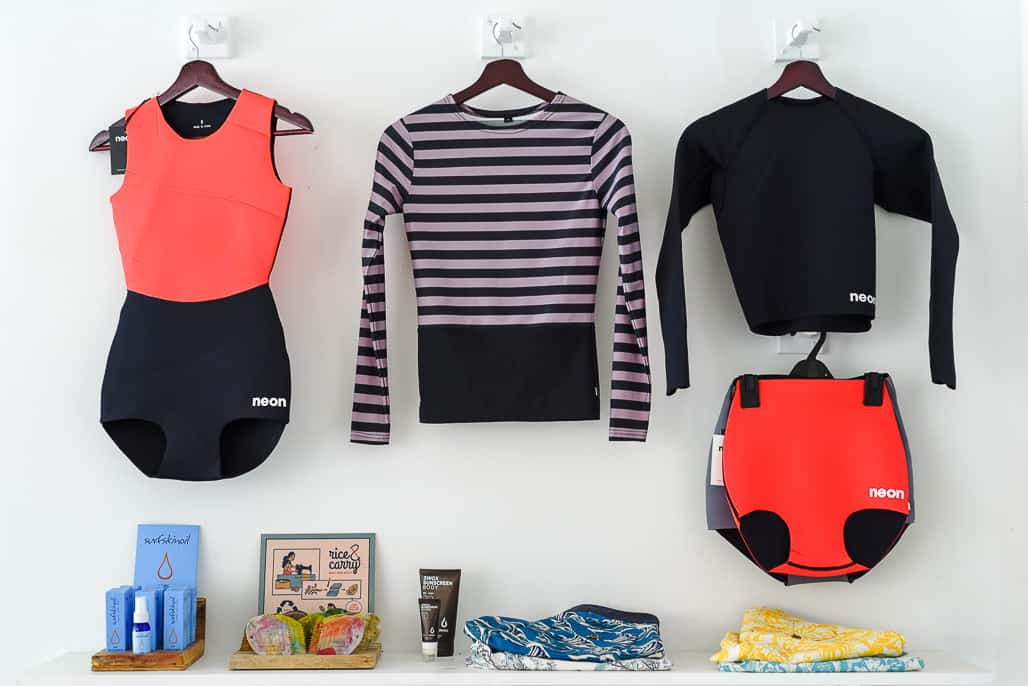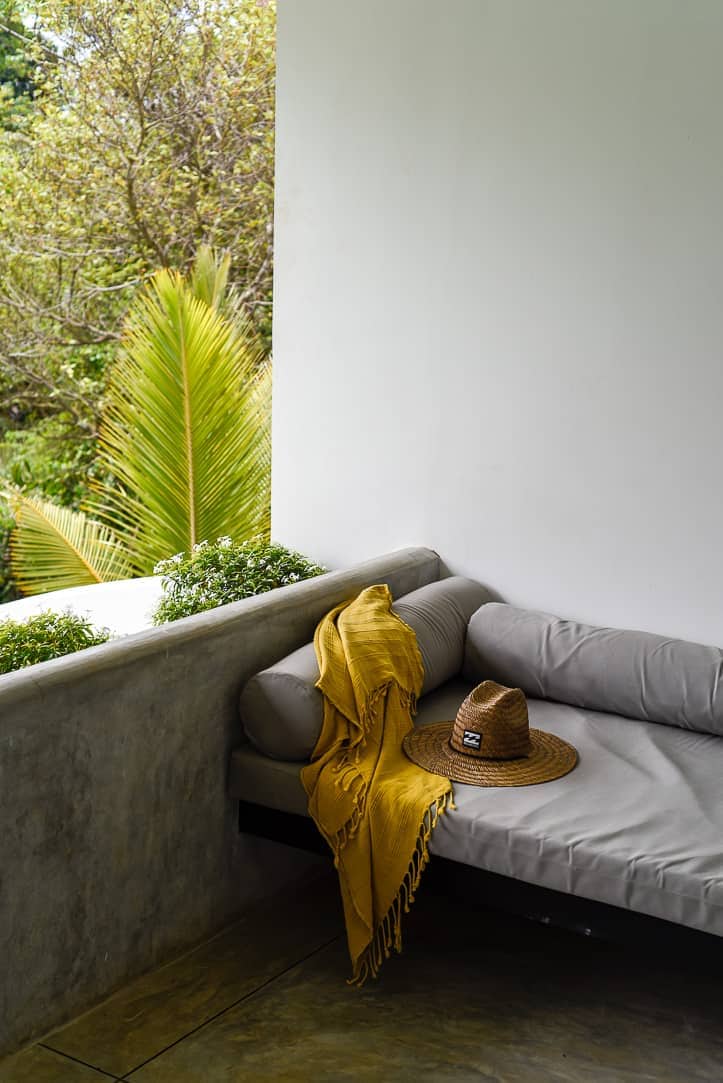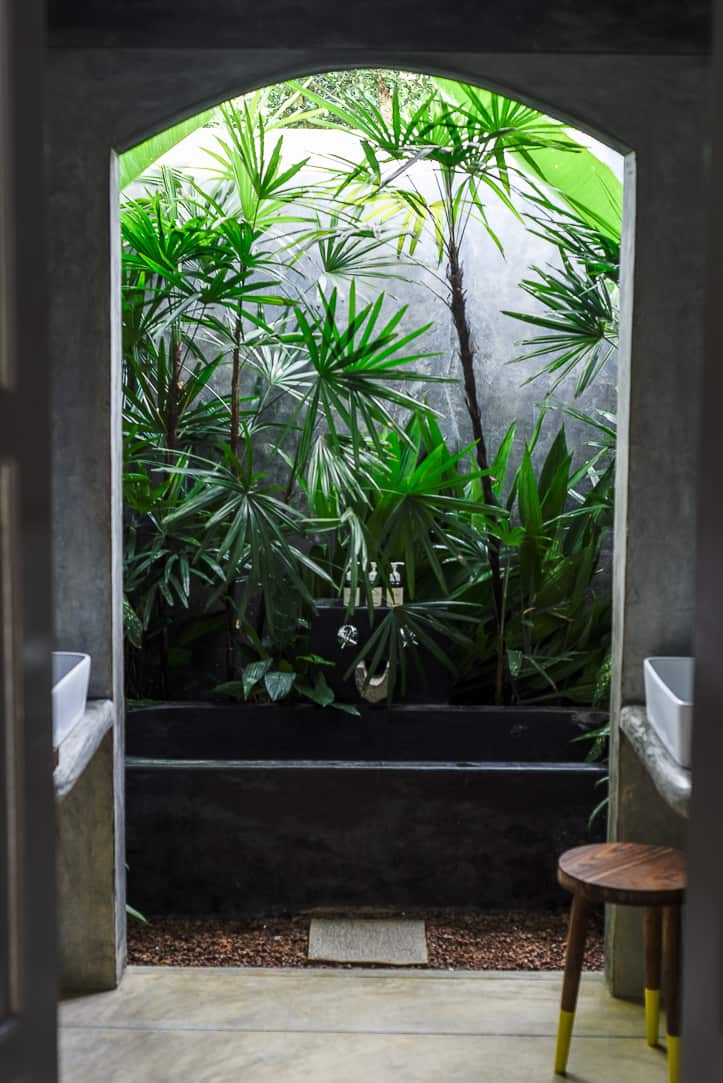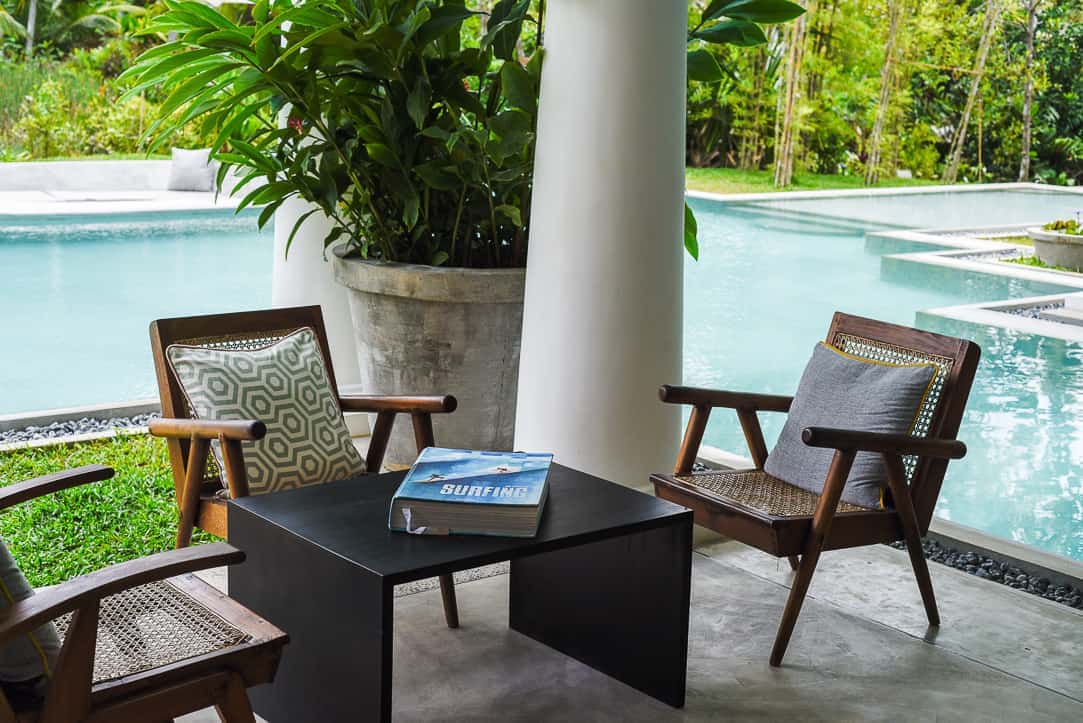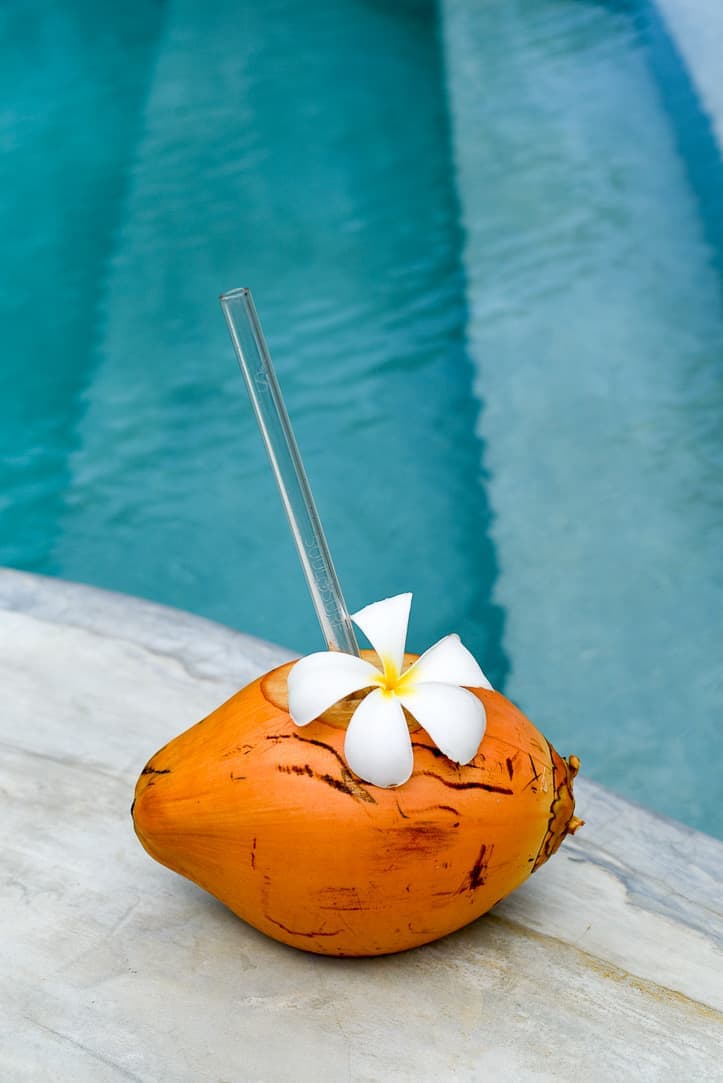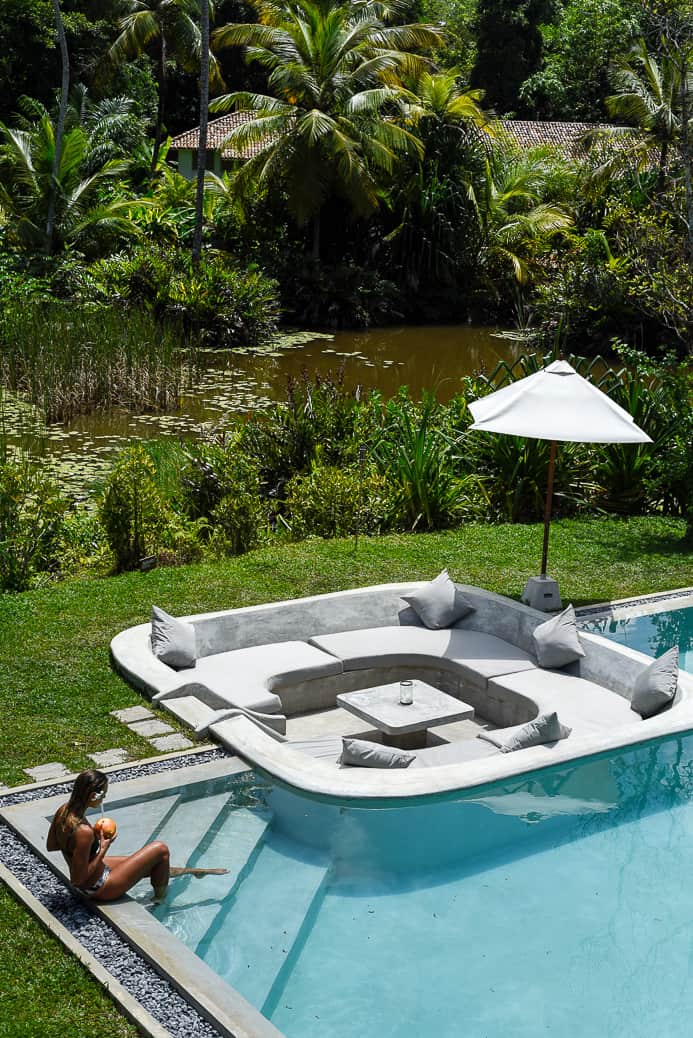 Over the course of our week-long retreat, we had an amazing time and loved every minute of our stay. We surfed fun waves, relished in daily yoga practice, ate delicious food, and met great people.
At the end of our week, I thought about where my flip flops might be. Then I realized I had left them at the entrance to the villa the moment we arrived and they stayed there for the whole week. 'Twas truly a week of barefoot bliss.
Throughout the villa, there's mindful art and posters designed by one of the founders, Ed Templeton. I gravitated toward one that reads:
Yesterday
Now
Tomorrow
This concept can sometimes be challenging to live by, but being at Soul & Surf somehow makes it more accessible. Perhaps it's because when you're at Soul & Surf, there's no place you'd rather be.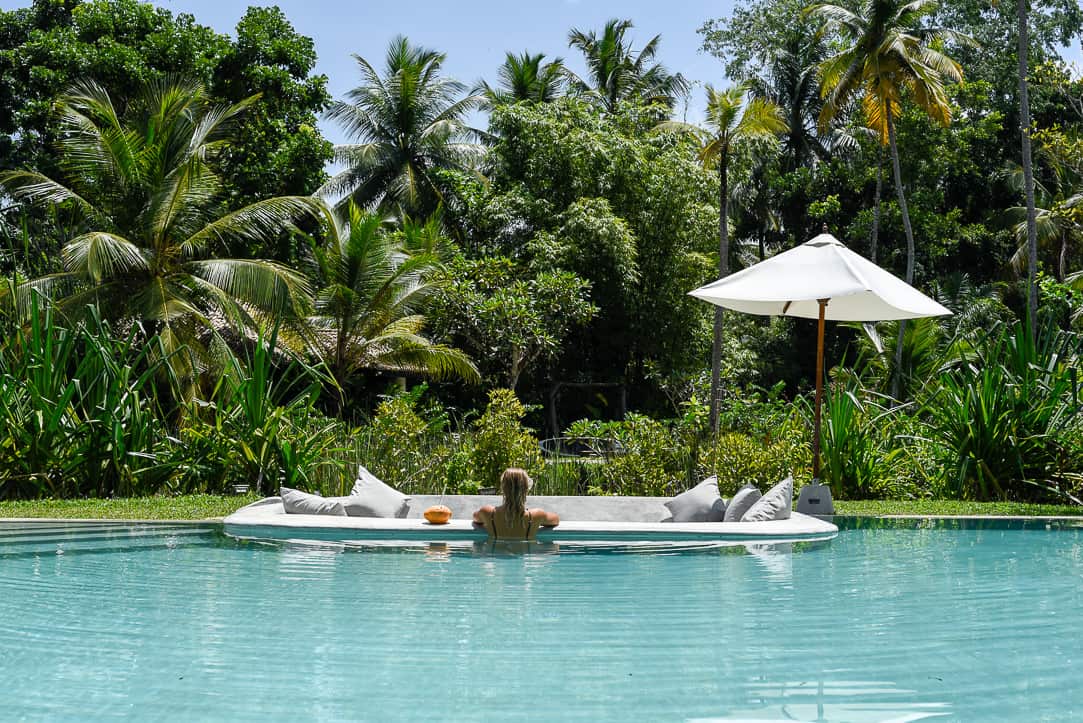 * This post was created in partnership with Soul & Surf. All opinions are our own.