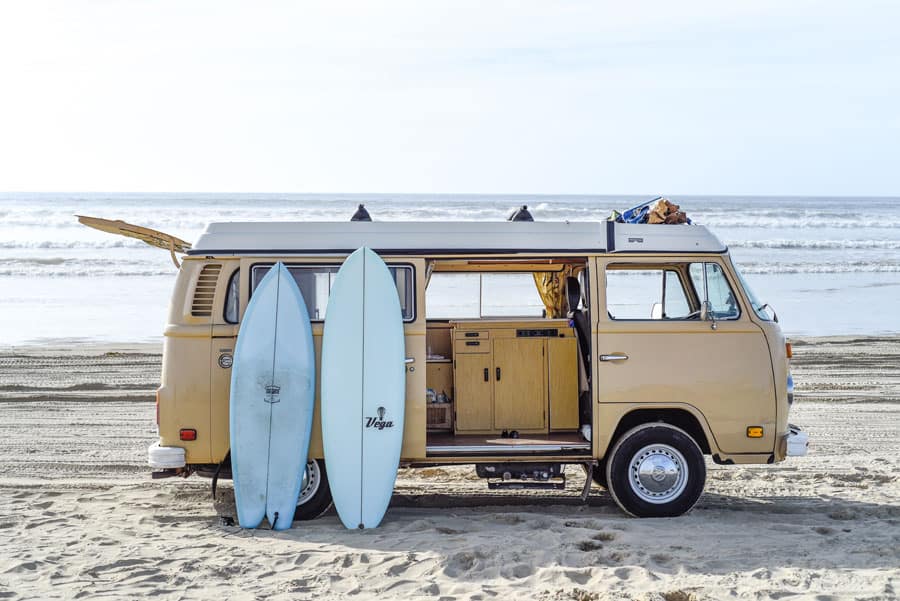 In October 2016 my wife and I took off on a yearlong round-the-world surf trip. But before we hit the road we had to make some really tough decisions… Wait for it… We had to decide what surfboards to take on such an epic excursion. Ahhhhh! I know, I know, it's a rough life and a big decision, but it had to be done.
After much thought, we decided we on two boards each for our surfboard quiver. An everyday driver that could also handle larger more critical conditions, and a sweet soulful board that would be fun for all the softer waves, smaller days, and lined-up pointbreaks we were bound to surf.
And then, we got very lucky. A friend introduced us to a custom surfboard manufacturer that produced exactly what we were looking for. A sweet retro fish and soulful fun mini egg shape.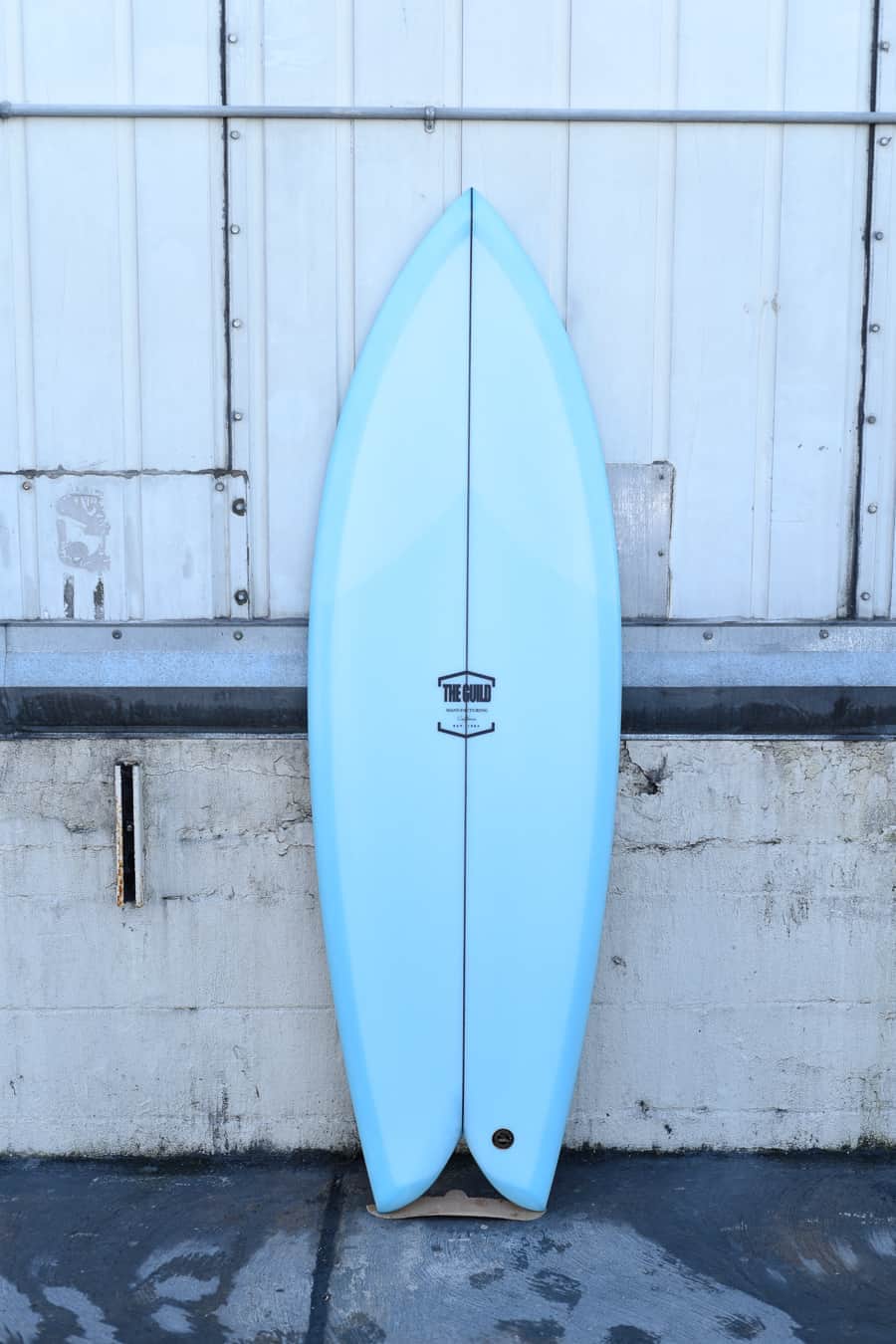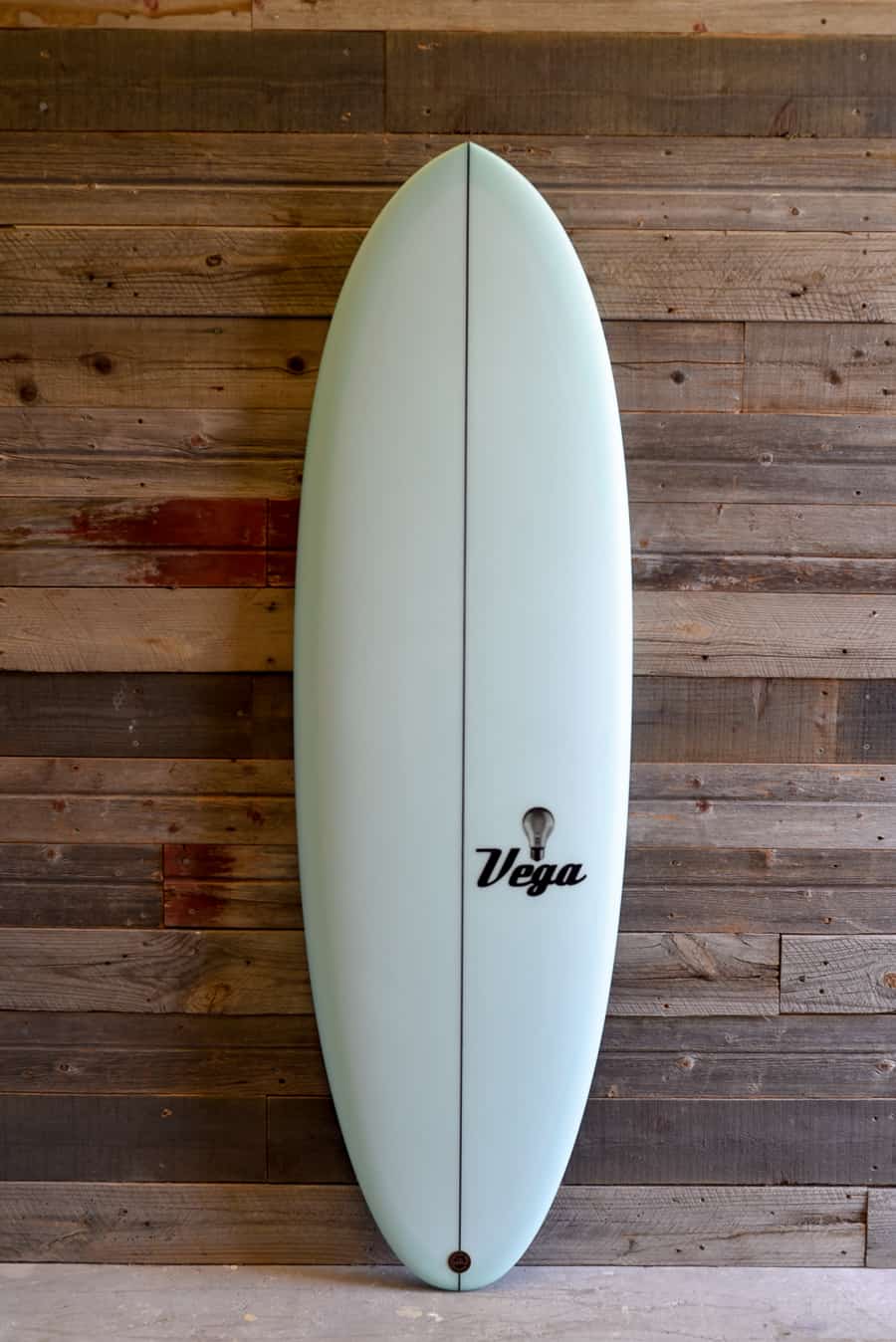 The Guild Surfboards and Vega Surfboards both make custom boards and are the brainchild of veteran glasser and resin artist Greg Martz, who has been honing his craft in the glassing and board manufacturing industry since the 1960s.
While both of these brands fall under the umbrella of Waterman's Guild, their shapes are quite different. The Guild focuses on classic, high-end, retro style shapes, whereas Vega offers more modern performance designs and hybrid models.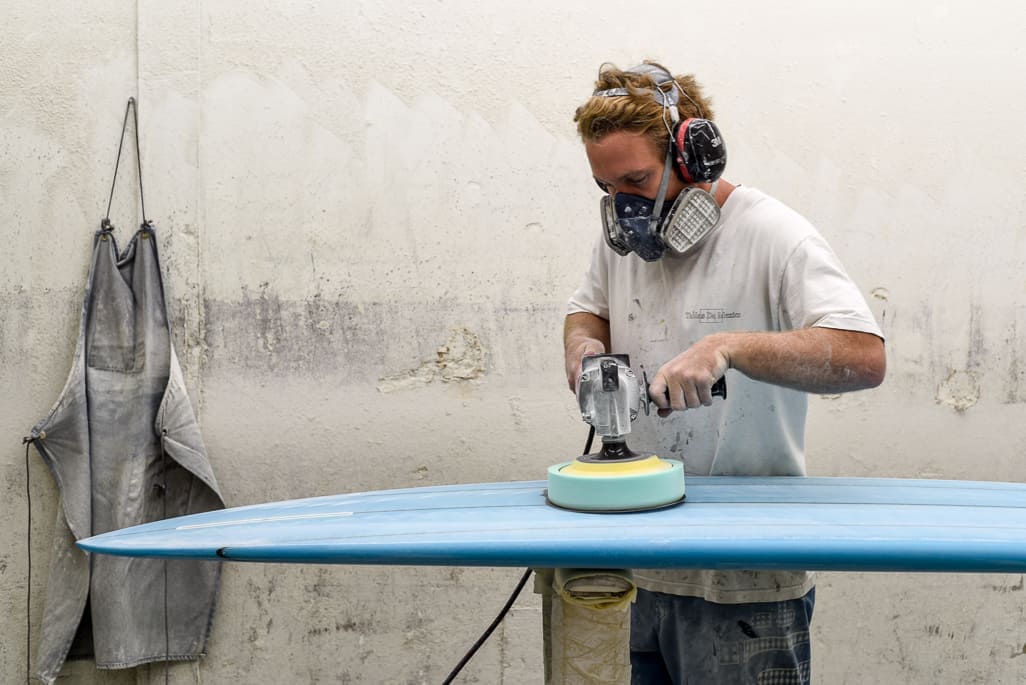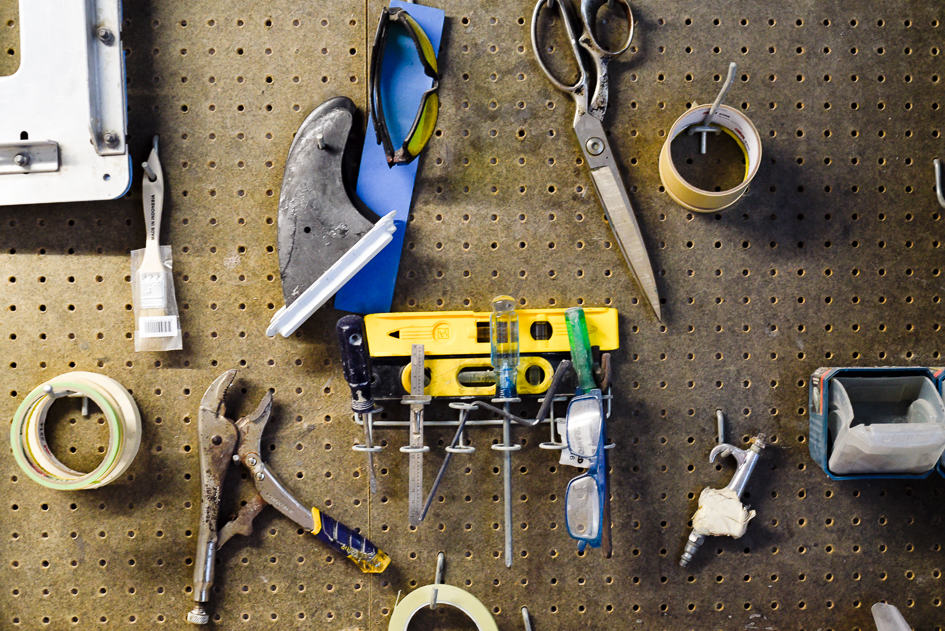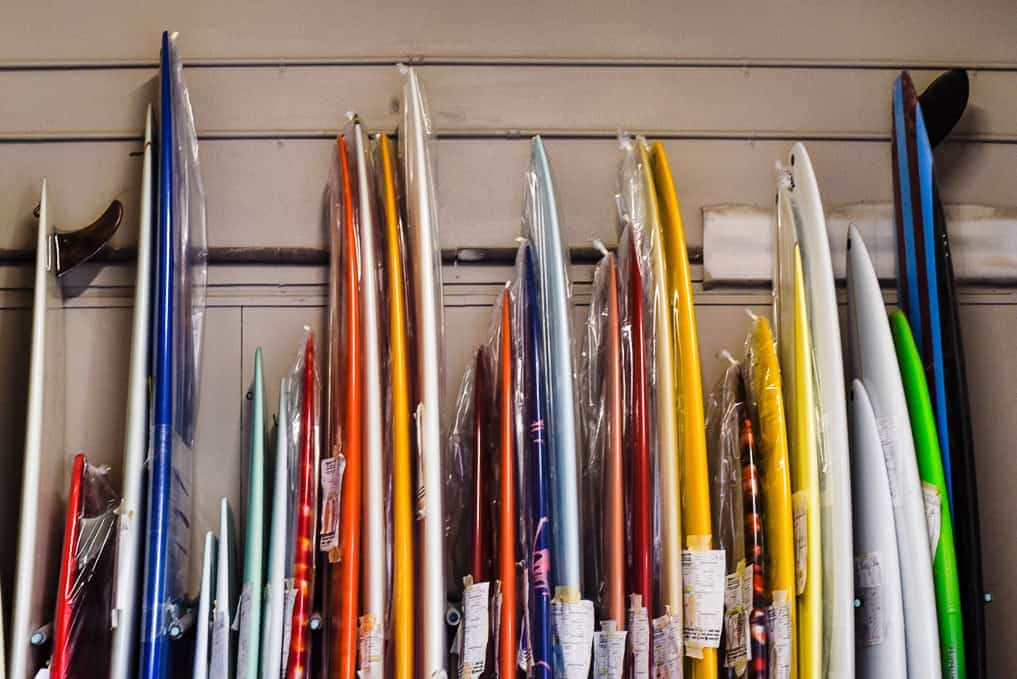 Being one of the most established and sought after surfboard glassers in Southern California for decades, it was only a matter of time before Greg Martz assembled a dream team of shapers, artists, and board-builders which make up The Guild. Their mission: to make beautiful pieces of functional artwork that have both classic style and modern performance.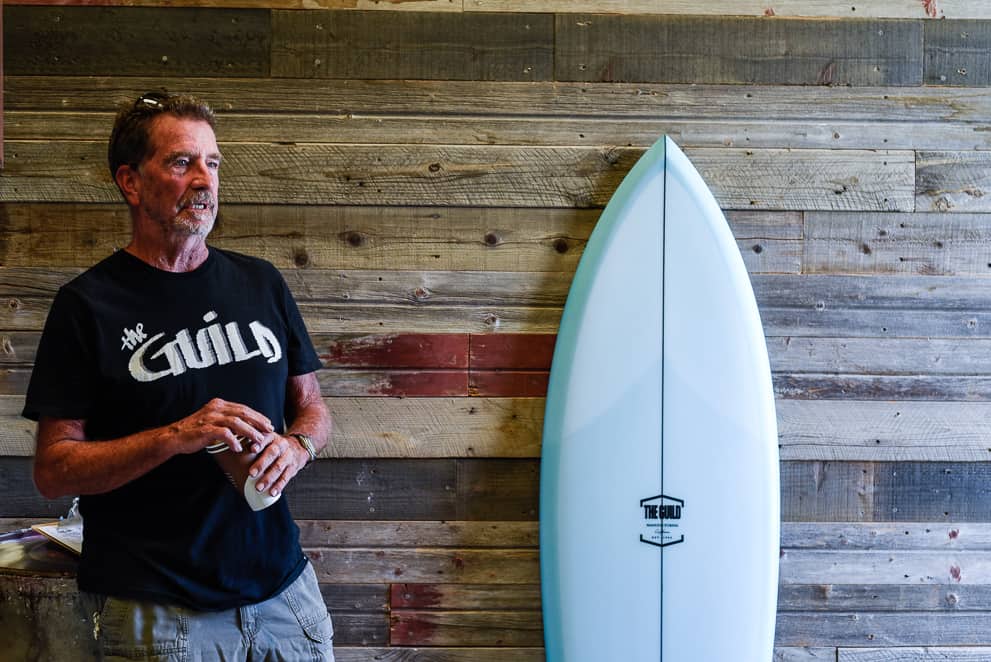 Simply put, mission accomplished. Working with the crew over at Waterman's Guild was an absolute pleasure. They truly listened to all the little tweaks we were requesting for our custom boards and delivered exactly what we were hoping for.
For the past eight months, I've been surfing my way around the globe on a custom Pescado by The Guild and Tara has been tearing it up on a Fried Egg by Vega.
My rad little 5'8" quad-fin fish has been right there by my side in everything from knee high beach break slop, to overhead reef and point break perfection. And I'm absolutely loving its down the line speed and loose feel!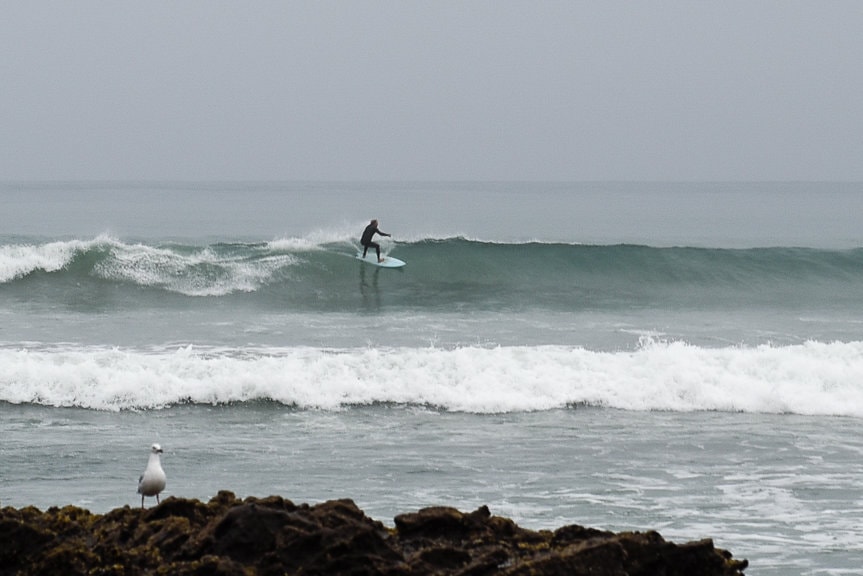 And Tara's trusty Fried Egg has been there for her through Hawaii, Samoa, Fiji, New Zealand and beyond!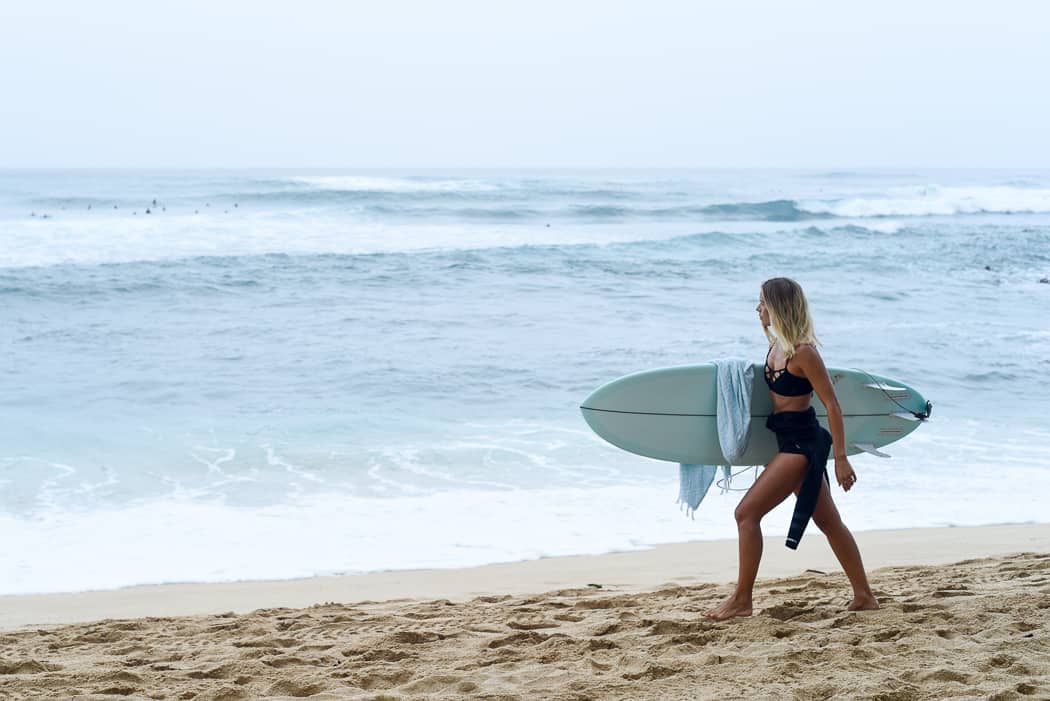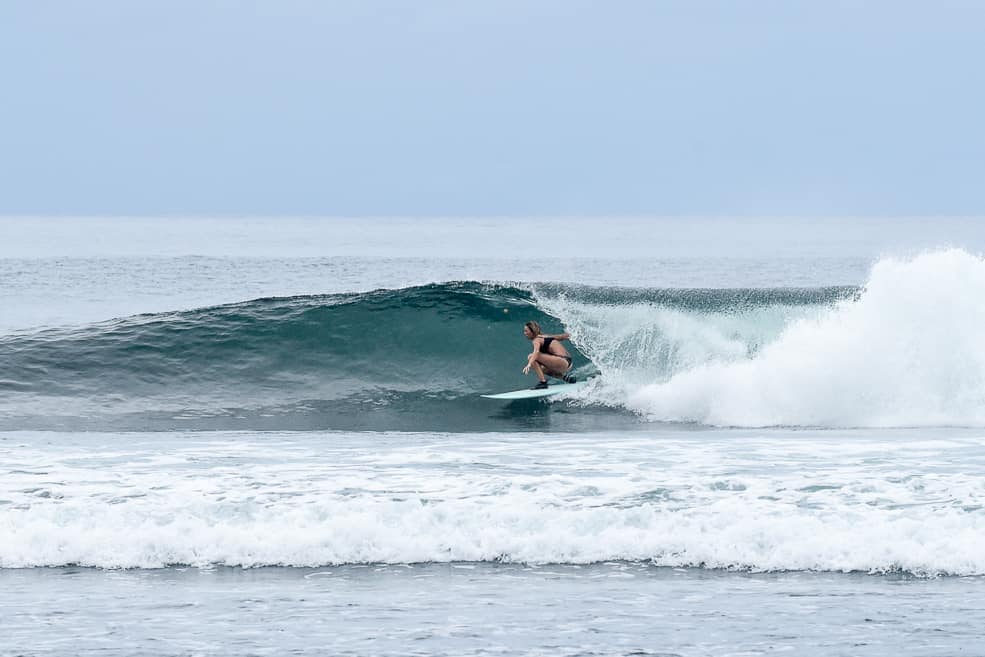 When we first stopped by Waterman's Guild HQ back in October 2016 to pick up our boards, we sat down with Greg, his son Ryan Martz, and some of the crew to chat about their history and some of their favorite shapes.
Ryan has been working in the business for 16 years and has learned a thing or two about what it takes to create quality surfboards.
All of their shapers, designers, and artists get together regularly to collaborate and brainstorm on board design, functionality, and performance. This collective thinking approach has enabled them to create some really awesome cutting edge surfboards.
Hence, the purpose and meaning of The Guild: a group of craftsmen who come together in pursuit of a common goal.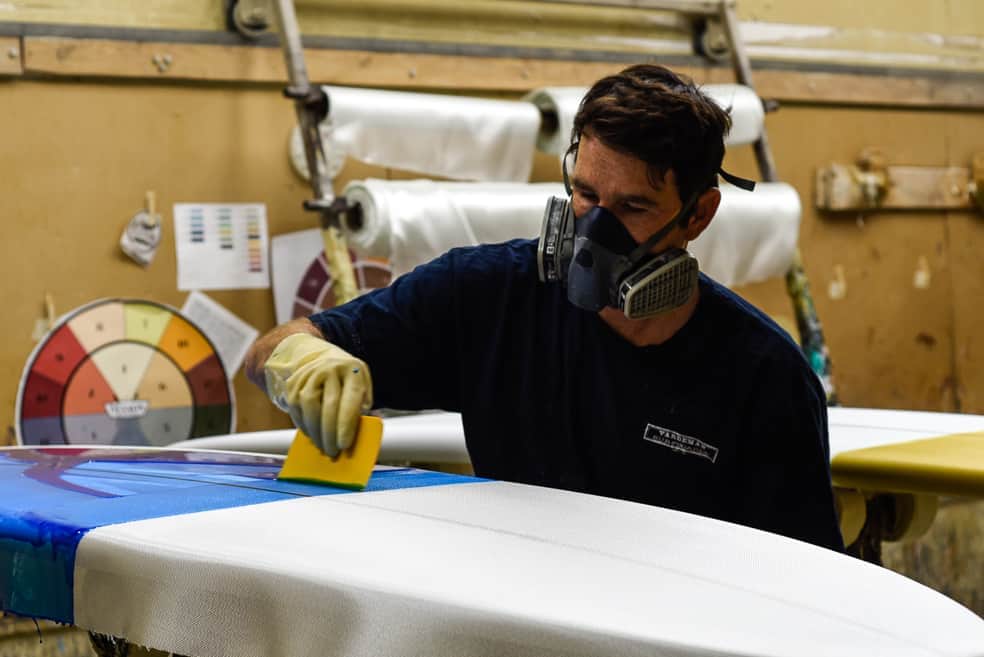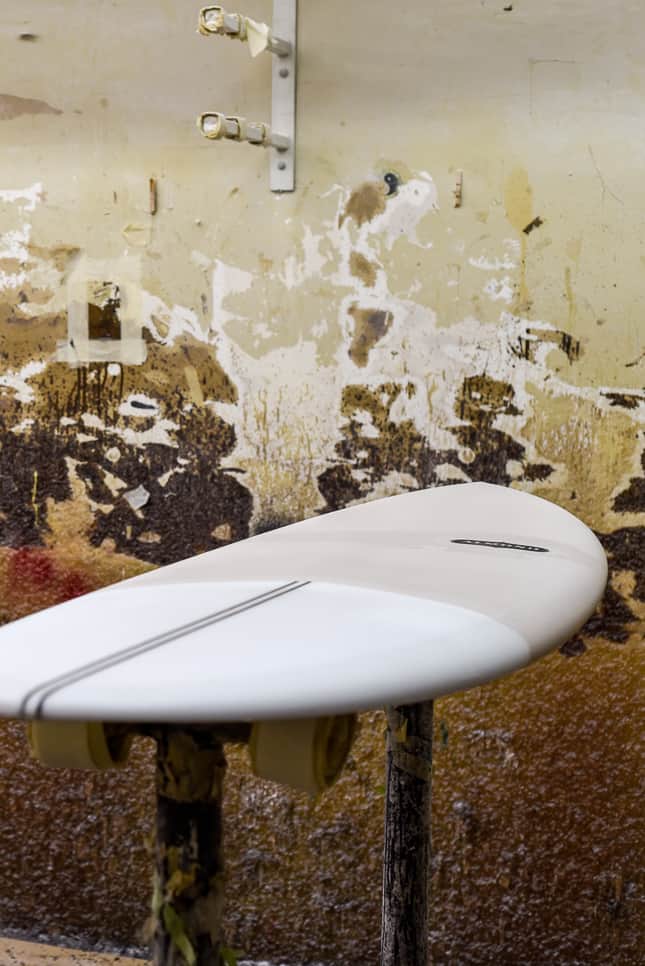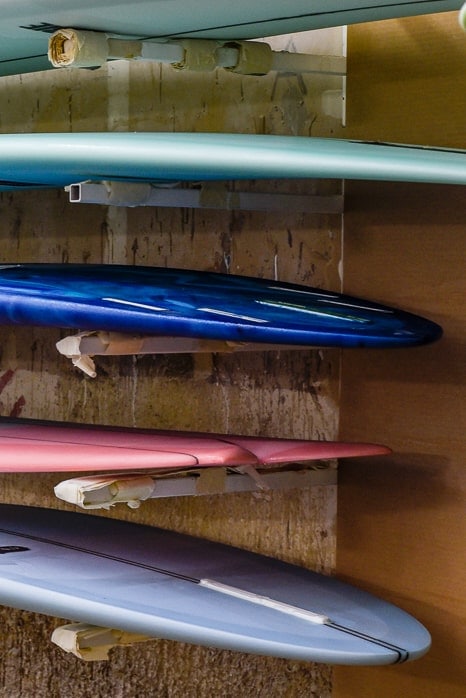 Coming from a performance surfing background, some of Ryan's favorite shapes are The Guild Matchbox and Vega Weed Whacker. These designs can be pushed hard, are easy to paddle, and are super fun and fast down the line.
Some of Greg's all-time favorite boards are The Guild The '65 and Vega Equalizer. The '65 model is the board that started it all. The board design is actually an exact copy of the first board Greg ever purchased in 1965 from Sonny Vardeman.
Since we met with the Waterman's Guild crew in fall 2016 they've come out with some rad looking new designs. I'll definitely be adding a Duster and a twin fin Angler to my wishlist for once we're back in Cali.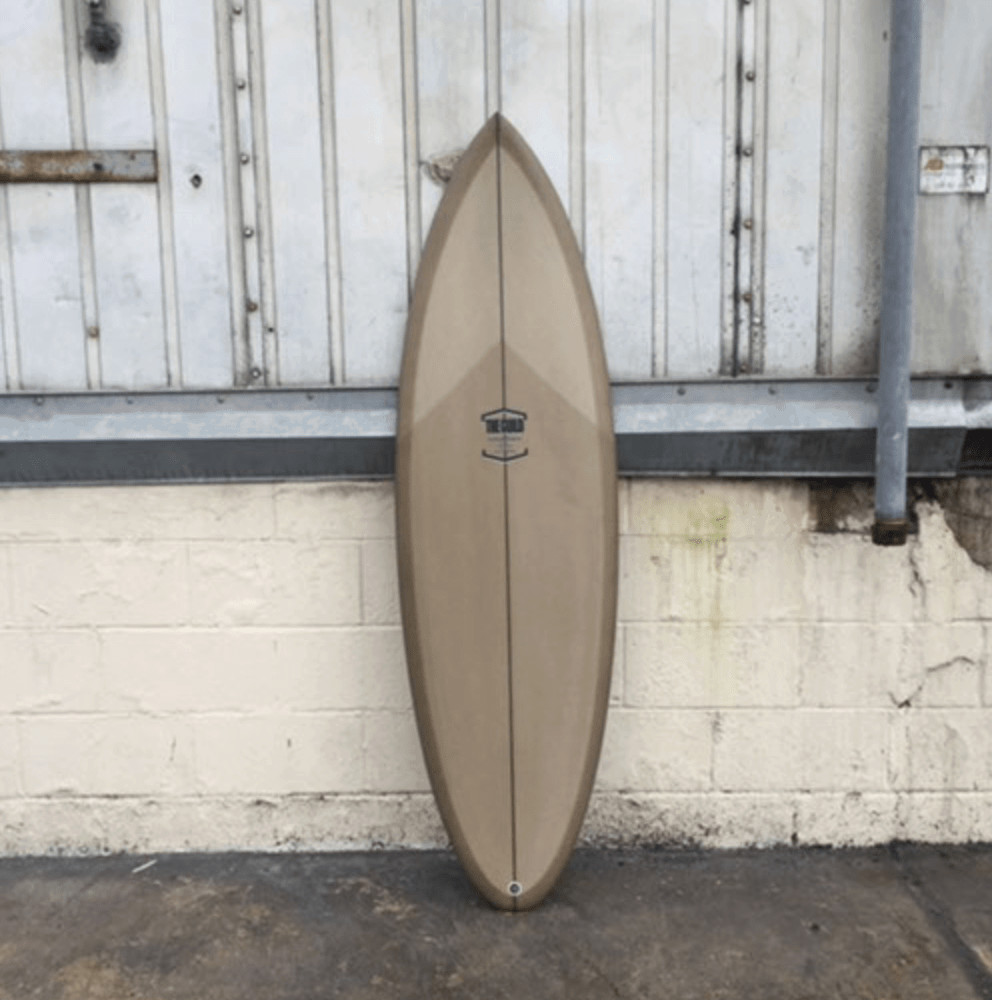 In the meantime, I guess we'll just have to keep doing what we're doing. Living the rough life and surfing our way around the globe on our beloved custom boards.
And next time you're looking to get a top-notch notch custom surfboard, look no further than Waterman's Guild. Between the classic retro shapes of The Guild Surfboards and the progressive modern shapes of Vega Surfboards, I'm sure they'll be happy to help you get the board of your dreams.
Cheers, Eric