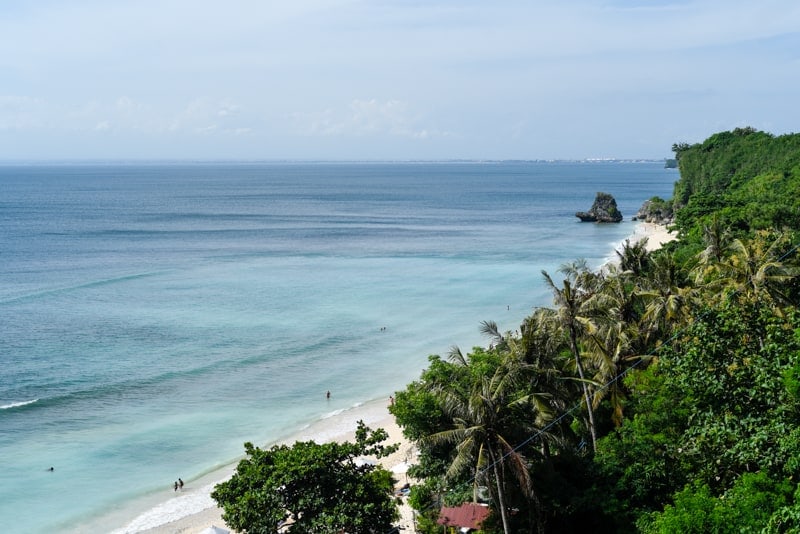 Bali is a magical island, so it only makes sense that its beaches have a touch of magic as well. Whether you're looking for soft white sands to lounge on, crystal clear water to dive in, or epic waves to surf, Bali has no shortage of beautiful beaches to choose from.
Bali is often criticised for being over-touristed and overcrowded (which is true in certain areas of the island), but there are plenty of gems to be found if you know where to look. From semi-hidden beaches to palm-fringed bays, here's the lowdown on the best beaches in Bali.

1 • Melasti Beach, Ungasan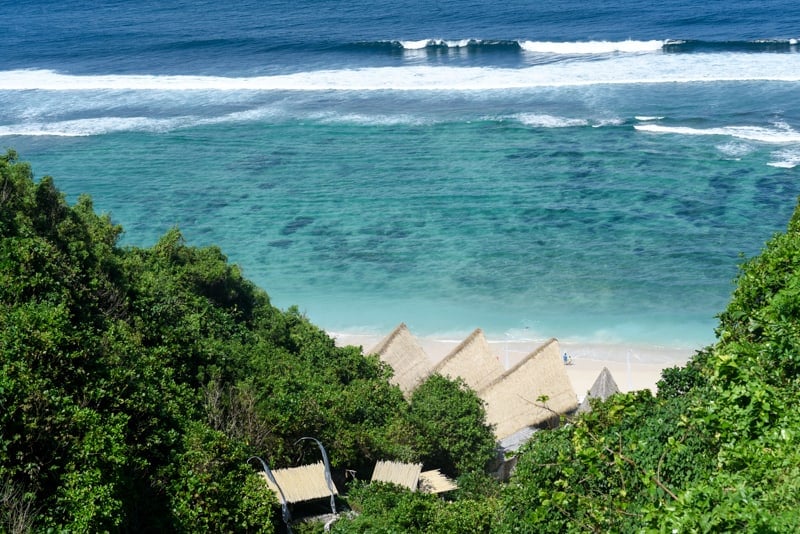 Neighboring two of the best beach clubs in Bali (Sundays and Karma Kandara), the views from the winding cliff road that leads down to the beach are stunning. Once you're down at the beach, when facing the ocean, walk up the beach to the right to get away from the parking and find your own little perfect plot of sand.
The lower the tide, the farther along the beach you can walk, but a higher tide gives more water to swim in, so perhaps plan your visit around a mid to higher tide. Alternatively, if you want to settle into a plush lounge chair and sip cocktails all day, go to Sundays Beach Club to easily access the best part of this stretch of beach via a cliffside funicular.
2 • Nyang Nyang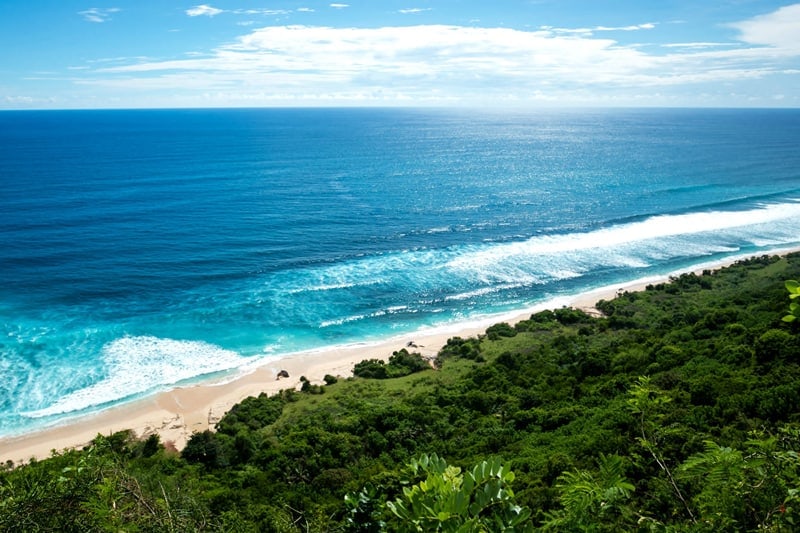 Located on the south side of the Bukit Peninsula, this is one of the most beautiful and secluded beaches in Bali. This white sand beach has no development and is framed by lush green hills on one side and turquoise ocean on the other.
To get to the beach it's about a 20-minute hike and there aren't any vendors, so be sure to bring plenty of water, snacks, and supplies. Best at a higher tide so you can swim, but beware of strong currents. Bonus: There's a great uncrowded surf break here that picks up a lot of swell.
3 • Crystal Bay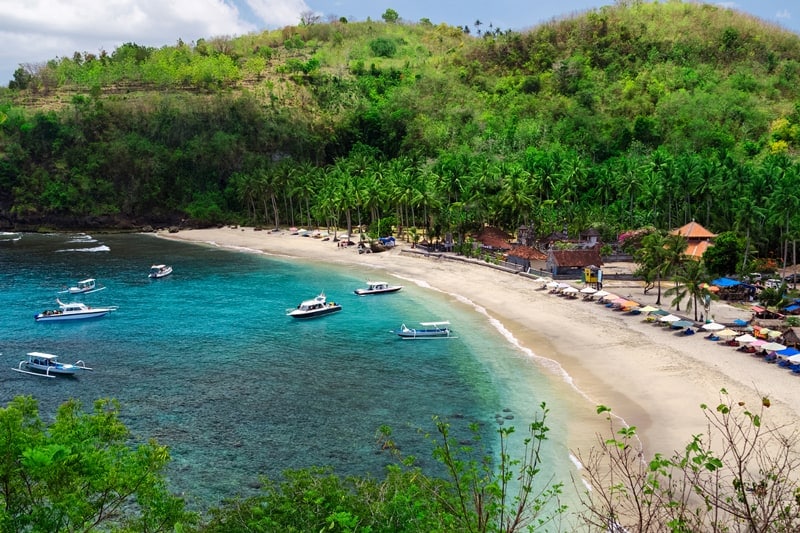 Its gin-clear waters make Crystal Bay one of the best beaches in Bali to snorkel or dive. It can get busy in the mornings, so if you're looking for a quiet time, head there in the afternoon. Keep your eyes peeled for the Mola Mola, a sunfish that patrols this area from August to October.
4 • Yeh Gangga Beach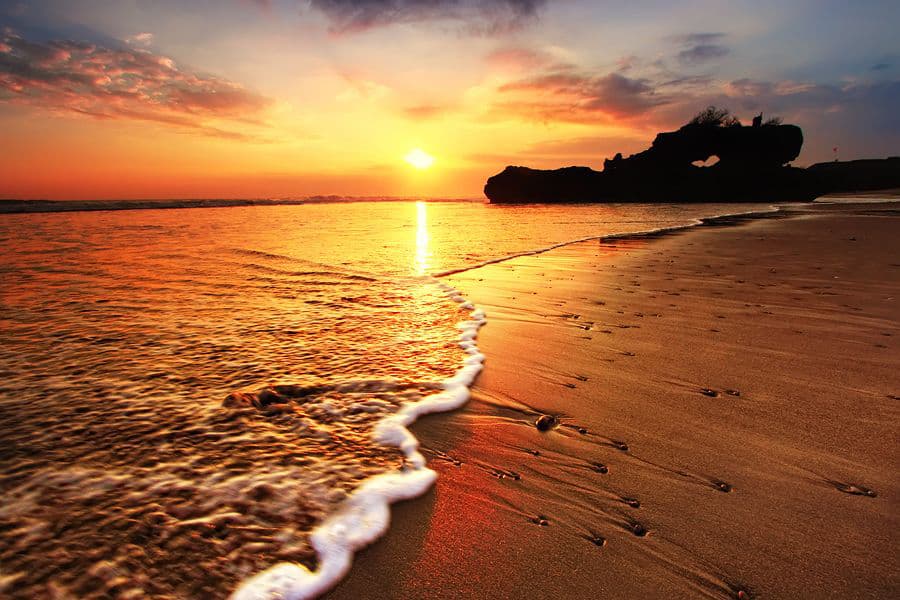 Looking for a unique beach off the beaten path? Yeh Gangga Beach is located about 30 minutes north of Canggu and is a large quiet beach away from the tourist hustle. The coastline around here has dramatic black sands and peculiar rock shapes all along the shoreline. There are some good waves for surfing here but the strong current makes it a bad place for a swim. Go for a long walk along the beach or opt for a horseback ride at sunset.
5 • Padang Padang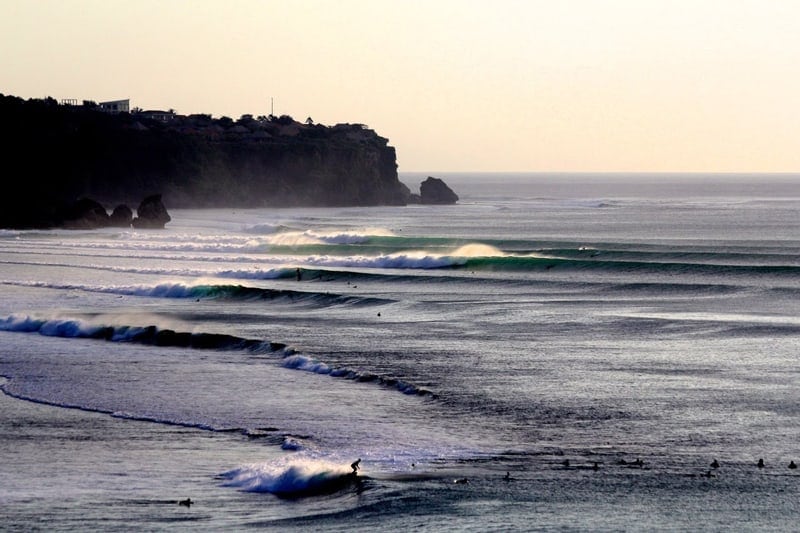 Located in the Bukit Peninsula, Padang Padang is a popular busier beach, but still worth a visit with its dramatic rock formations and cliffside setting. And the beach isn't the only draw here–known as the "The Balinese Pipeline," Padang Padang is famous for producing some of the best left-hand barrels in the world.
The wave here is very powerful and it breaks on a shallow reef so it's strictly expert surfers only, but when the waves are pumping you can post up on the beach and watch the pros get insane barrel after insane barrel.
6 • Thomas Beach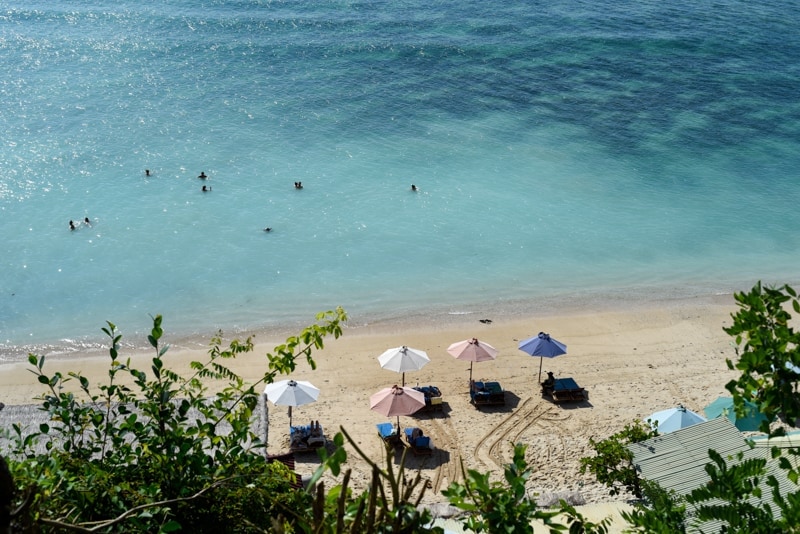 Located in between Padang Padang and Uluwatu, Thomas Beach is one of the best beaches in Bali for swimming (at a higher tide). Swim and chill the day away on a rented lounge chair and chow down on some nasi goreng with a view at a beachside warung.
7 • Pemuteran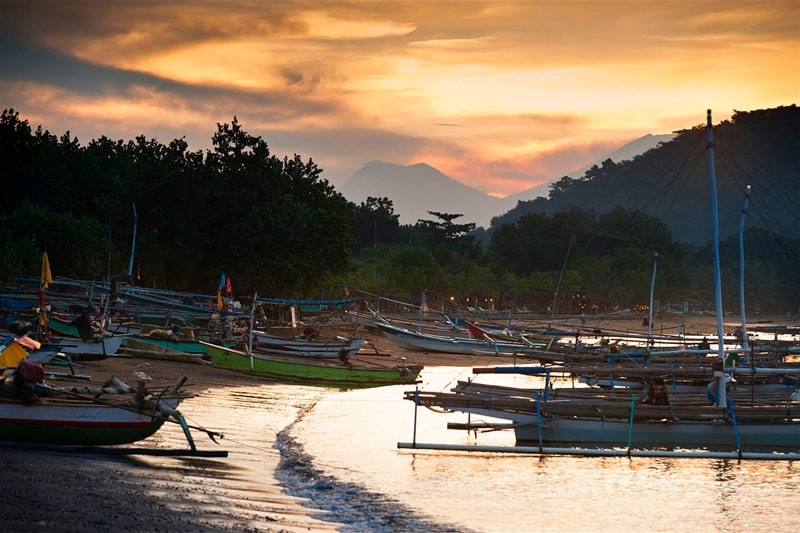 If you're looking to spend some time in nature, Pemuteran is a kilometer-long beach located in a quiet fishing village. The reefs are great for snorkeling and swimming with turtles, manta rays, and the occasional whale shark.
8 • Balian Beach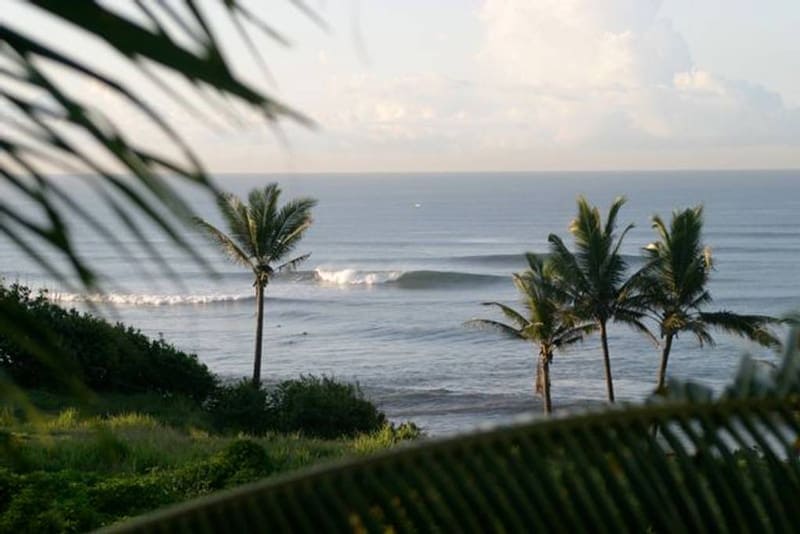 If your priorities include chasing waves and surfing Bali, Balian is a great place to set up camp. Here you'll find long and powerful lefts that are usually bigger than the rest of the coast. Most of the wave is a rippable shoulder ride, but it can also barrel on the inside where the reef gets more shallow. When you're not surfing, you can relax in the mellow coastal village and enjoy the seascape.
9 • Pasir Putih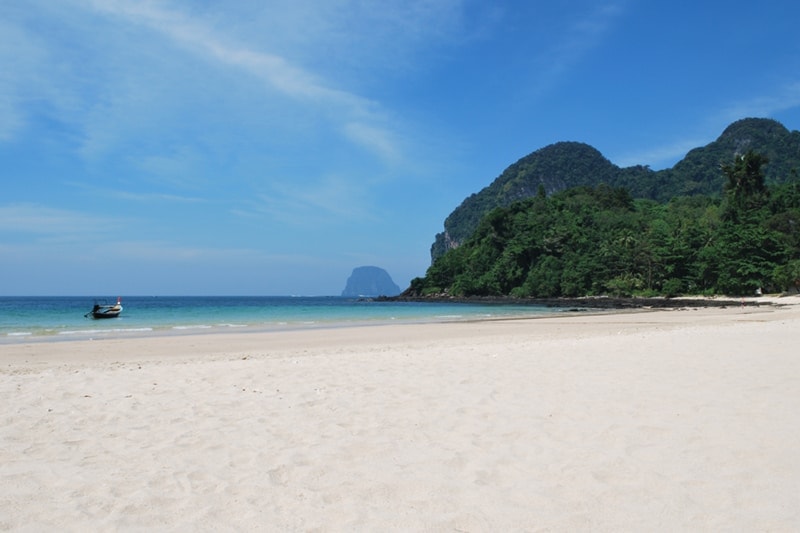 Pasir Putih lies Northeast of Candi Dasa and has a secluded feel. A steep, uneven path keeps the crowds away, and the beach is framed by palms and rocky outcrops. This is a great place to go snorkeling and swimming in the crystal clear waters.

Plan on surfing in Bali? Check out our other Bali Guides: