With year-round waves, warm water, and plenty of accommodations for every budget, it's no wonder Costa Rica has become one of the most popular surf travel destinations. Traveling in Costa Rica is easygoing and there are plenty of options, so your only challenge will most likely be deciding where you want to go.
The surf in Costa Rica can be broken down into four main regions: the North, Central, South, and Caribbean. There are awesome surf breaks in all regions, so deciding where to go will probably drill down to your preference of the scene at different surf spots (laid back off-the-beaten-path or party scene), your surf ability, and if you're planning more of a strike mission, what's happening with the swell.
In this article, we'll cover a general overview of the surf in Costa Rica, when to go, different regions, and some other insights that will help get you pointed in the right direction for your surf trip to the land of pura vida.
After you get acquainted with this surf overview, check out our Guide to Surfing Costa Rica for the lowdown on travel logistics like transportation, where to stay, more surf tips, and all kinds of helpful info to help you plan your trip. Vamos!
The Surf in Costa Rica
Surf Seasons in Costa Rica
Let's just start by saying: anytime is a good time to surf in Costa Rica. There are beautiful days all year long–even in the wet season, there will be periods of absolute perfection. So enjoy the rainbows and surf in the rain if you have to. The water is around 80-82 degrees Fahrenheit year-round, so it's all good.
Costa Rica is basically divided into two main seasons: the wet season, and the dry season. While there's plenty of surf to be had in both seasons, the wet season tends to be bigger, better, and more consistent.
The wet or "rainy" season in Costa Rica is from May until mid-November. It's during this season that the Pacific dishes out a healthy serving of northwest, south and southwest swells. Costa Rica loves a good SW swell making June, July, August, and September some of the biggest and most promising months. It's also good to note that northern Costa Rica tends to be drier than the rest of the country during the wet season.
The surf on the Caribbean coast isn't as consistent as the Pacific side, but they get some great waves at certain times of the year. October through April is a good time to see what's brewing in the Caribbean. It's during these tropical storm producing months that the surf gets some size and the Caribbean coast comes to life.
What's the Best Region for Surf in Costa Rica?
This is a tough question, and it really depends on what you're looking for. Each region has something special to offer. You'll find world-class waves up and down the coast, and depending on the length of your stay, you simply won't have time to hit them all.
I'd suggest starting with the northern region for a couple of reasons – the surf is more consistent, there's plenty of breaks to explore, it's easier to get around, and you can find the best of both worlds (developed and lively or rural and quiet).
I like to get a feel for a place rather than bouncing around every other night too. So if you're planning a seven to ten-day surf trip in Costa Rica I would not recommend trying to explore more than one or two different regions. Even two regions is a stretch for a trip that length. If you're going to be traveling for two weeks or longer, you can definitely cover more ground.
Identify what breaks are a must for you based on your skill level and wave preference. Then think about how you want to spend your time on land. Do some research or pick up a Lonely Planet guidebook to read about different areas, and make your decision based on what appeals to you the most. Maybe you prefer the more mellow off-the-beaten-path places like Playa Santa Teresa. Or perhaps you're looking for more action in the beach town party scenes of Tamarindo or Jaco.
We've broken down a regional overview below to get you started.
Northern Costa Rica
The northern region of Costa Rica is known as the Guanacaste Coast. This region is home to some legendary surf breaks like Playa Naranjo (better known as Witch's Rock per the Endless Summer II) and Ollie's Point, a world-class right point break that can run for 300 yards. Word on the street is that Ollie's Point doesn't really break anymore which is unfortunate, but Witch's Rock is still an epic adventure worth taking.
The Guanacaste Coast is home to the lively beach town and surf breaks of Tamarindo. The surf around Tamarindo can get quite good and there's plenty of breaks to choose from (both lefts and rights), but many breaks will often come along with heavy crowds. Playa Grande, Playa Langosta, and Avellanas are nearby and can all get quite good. So with a little luck and determination, you're bound to score some mesmerizing and potentially uncrowded waves.
The southernmost point of northern Costa Rica is called the Nicoya Peninsula. This is where you'll find the mellow surf towns of Mal Pais, Playa Santa Teresa, and Playa Carmen. Costa Rica is a beautiful place in general but this little slice of heaven is next level. We used to say to keep that on the down-low, but nowadays, as of 2021, Santa Teresa is a buzzing little beach town full of trendy restaurants and eateries, boutique hotels and shops, and young folks and families seeking surf and yoga town bliss. Discovering where the tropical rainforests meet the lively beaches of Santa Teresa is definitely worth checking out.
Mal Pais has miles and miles of really good beach breaks with both lefts and rights in the area and some rocky reef points that can hold very big swells. Be very careful visiting here if you have other things to do in life because you just might fall in love with the place and never want to leave. Just ask a few of the many expats who live there.
Santa Teresa has been quite developed with eco-resorts and surf hostels over the last few years but it still maintains its off-the-beaten-path surf and yoga beach town feel. If you like a more laid-back and chill scene, then this is the place for you and is quite different than what you'll find up in the Tamarindo area to the north and Jaco to the south.
Where to Stay / Northern Region
Central Costa Rica
Boca Barranca is one of central Costa Rica's main attractions for surfers, and for good reason. On a bigger swell, you can ride this left-hand river mouth point-break for longer than eight football fields. Just beware of river pollution and crocs. And that goes for any river mouth break in Costa Rica.
Continuing south, a few of the most well-known spots in Central Costa Rica are Jaco, Playa Hermosa, and Playa Esterillos. Jaco is Costa Rica's busiest surf town/tourist hub where the beach break serves up pretty average peaks and easy beginner waves (best at high tide).
A 10-minute drive south of Jaco is Playa Hermosa, a 4-mile long black sand beach with a powerful beach break complete with double overhead days and huge rips.
Playa Esterillos is a cluster of breaks with many faces. This spot has something for everyone depending on the tide and swell. You can find rippable reef breaks and hollow sand bottom A-frames. You can also do some tow-in surfing on the outer reefs if that's your cup of tea.
Where to Stay / Central Region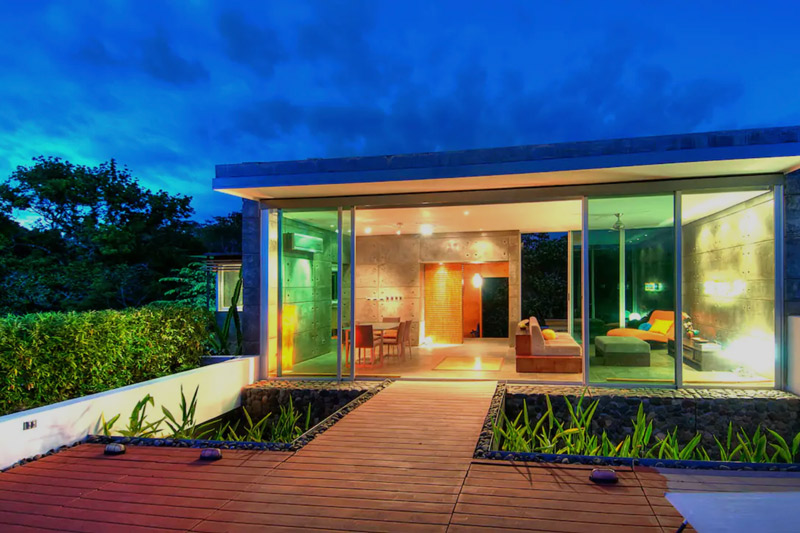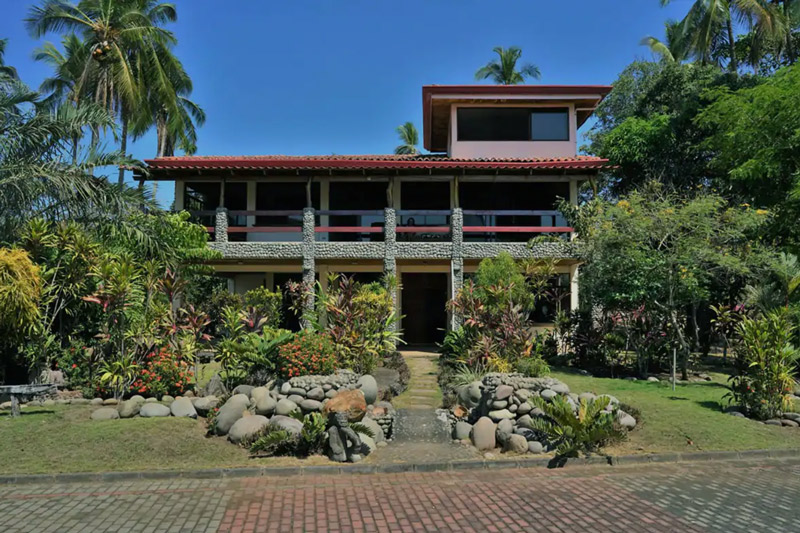 Southern Costa Rica
The southern region is home to some of the best surf in Costa Rica. It's rugged, rural and can be really rainy. It's not as consistent as the central and northern regions, but when it's on, it'll be a game changer for your long overdue professional surfing career.
Imagine riding a single wave for three minutes that runs for nearly a mile on a good south swell. A ride so long that your unconditioned legs are exhausted and trembling halfway through. The local peanut gallery smirks as you decide your legs have had enough for one ride and you disgracefully cut it short. Welcome to Pavones–one of the longest left-hand point breaks in the world.
But don't get your hopes up too high just yet. Pavones only works during the south swell season which is normally from around May through October, and even during the prime time you can get skunked and go weeks without waves.
It also ain't no walk through the park getting there. It's about a ten-hour drive from San Jose, with the last two hours requiring a 4-wheel drive and someone who knows where they're going and what they're doing. The roads in southern Costa Rica are not suitable for the inexperienced or unfamiliar tourist.
On the north side of Golfo Dulce is Matapalo. A right-hander with a ton of potential but less consistency than its world-famous neighbor across the gulf. This area is mostly remote jungle and lacks general western amenities. But have no fear- just three hours up the coast is Dominical, a beautiful mountainous little beach town with all of the western amenities that you'll ever need.
Where to Stay / Southern Region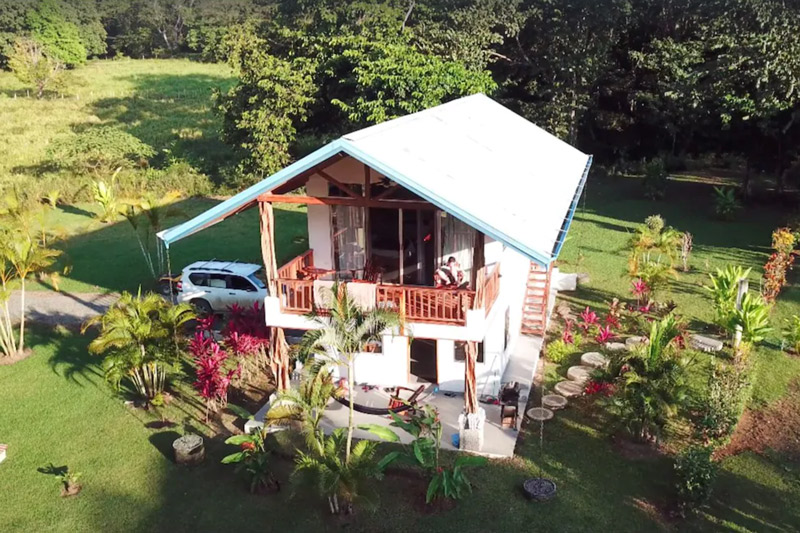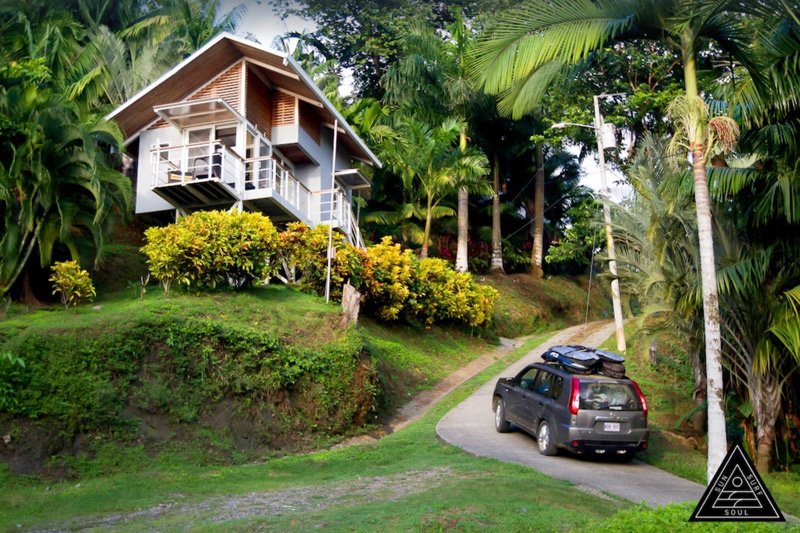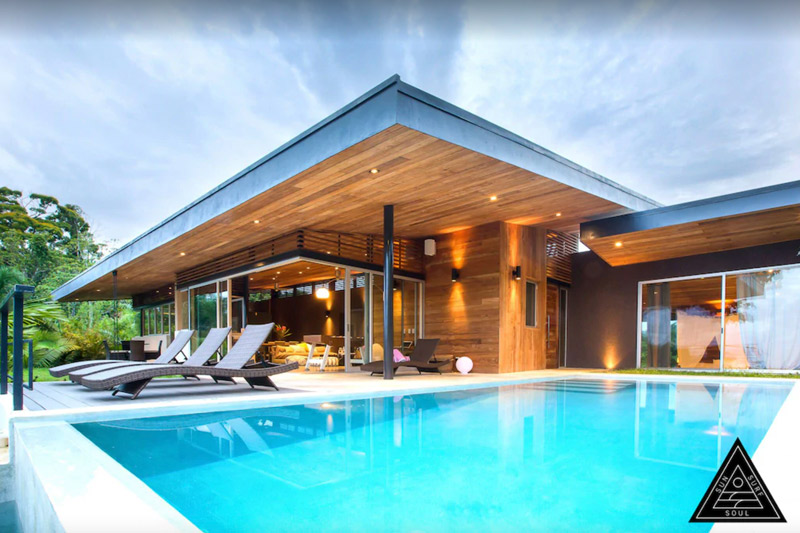 Caribbean Costa Rica
The east side of Costa Rica is quite different than the west side. There are far fewer breaks and the surf isn't consistent year-round like the Pacific coast. It's also good to know that on Costa Rica's Caribbean side sharks are not uncommon and crocs can be found in the lineup at river mouths.
The two main breaks in the area are Cahuita and Salsa Brava. Cahuita has a few reef and beach breaks on offer and Salsa Brava is one of the heaviest barreling reef breaks in Costa Rica. When a good swell is hitting town, you can count on any of these reefs, beach breaks and points to come along with heavy crowds. And of course, the locals and expats have it wired and are known to be a fairly territorial bunch.
Being respectful, aware, and street smart are a must for navigating the nuances of this tough but beautiful region of surf in Costa Rica. There are other fun breaks up and down the coast but be sure to exercise caution and get the lowdown on rocks and sea life before paddling out anywhere.
Although some might consider it a bit rougher around the edges, there will still be plenty of good people having a good time enjoying the Costa Rican way of pura vida and rocking out to that sweet reggae music.
Where to Stay / Caribbean Region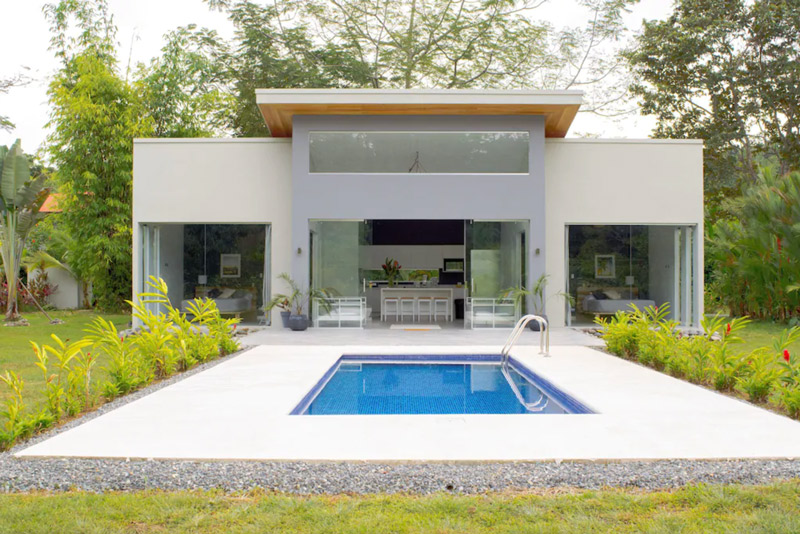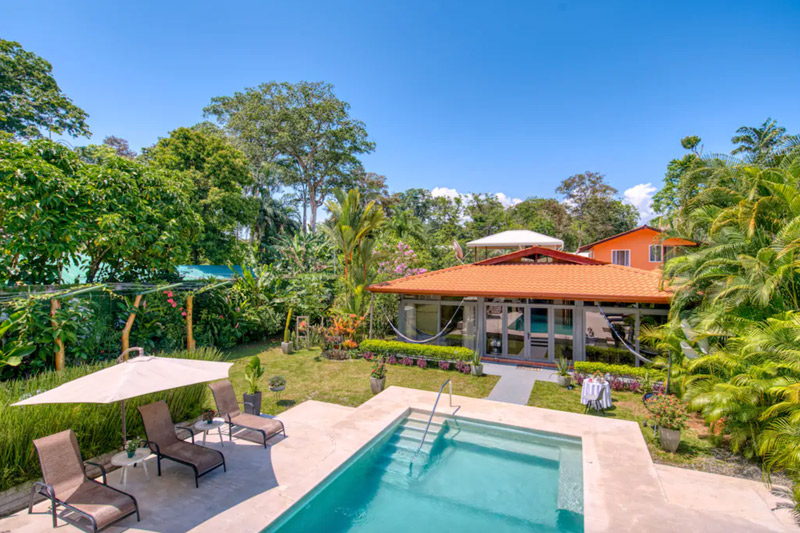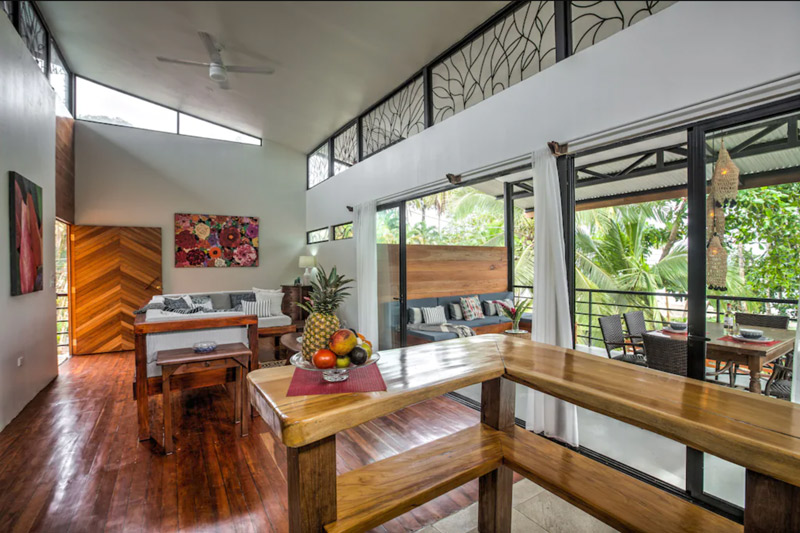 The moral of the story is that wherever you end up going in Costa Rica, there are great waves to be found. There's a reason why surfers flock to this country in droves–and it ain't just the Trits (this sounds NSFW, but it's just a seriously addictive ice cream sando).