Where are the best places to surf? The short answer is that it really depends on a wide variety of factors. The long answer is the entirety of this article. Hope you enjoy and get some inspiration for your next surf adventure!
Great news: there are a whole lot of surf destinations around the world with fun waves. Beach breaks, point breaks, reef breaks, barrels, beginner waves and beyond – the world is full of all types of waves for all types of abilities and styles.
If you're like most surfers, one of the best reasons to travel is to search for new waves to ride. To go forth in the footsteps of Bruce Brown (The Endless Summer) and our surf explorer forefathers to explore the many treasures of our oceans and planet.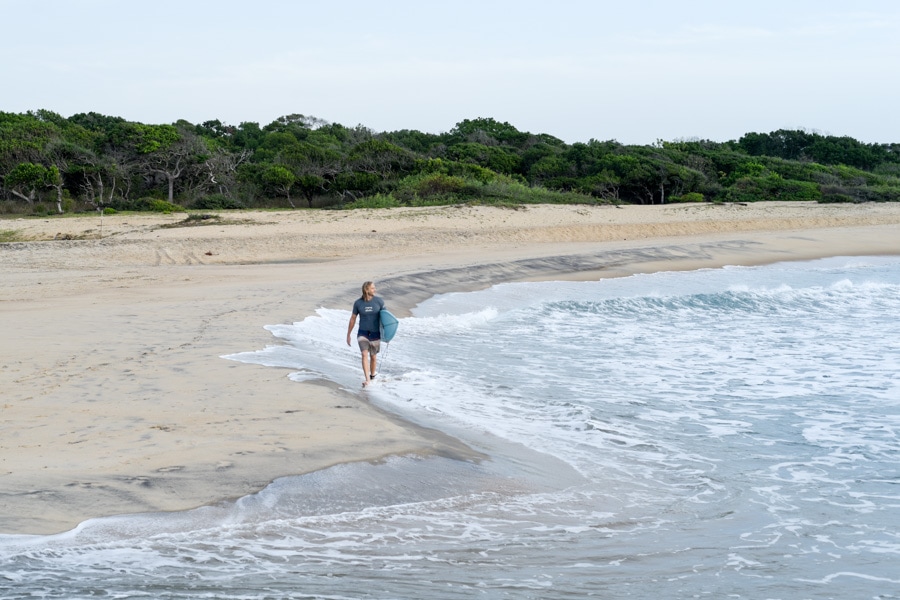 Because there are so many surf destinations to choose from, the trick is figuring out where to go next. We get asked a lot: What are the best surf destinations?
The answer, of course, is completely subjective, as we all have a different idea of the perfect wave. So the better question is: What are the best surf destinations for me?
And this is still a loaded question, as it depends entirely on a whole lot of factors: surf ability, style, favorite type of waves, and time of year you're traveling, to name a few. Not to mention the type of travel experience you want when you're not surfing, and if you're traveling with any non-surfers who are going to have a say in your next travel destination.
Here are few things to think about (for starters) when considering the best surf destinations for you:
What is your level of surfing? (Be honest with yourself. It's not going to turn out well if you're at a beginner/intermediate level with a mission to conquer Cloudbreak with JJF finesse)
Do you want to longboard or shortboard? What's your style?
What types of waves do you like? Do you prefer fast beach breaks or mellower sloping point breaks?
When do you want to travel? (In case you don't know, surf and swells change throughout the year at every surf destination depending on many different factors. So the time of year you travel can make a huge difference in wave conditions.)
How much time do you have for your trip? And how far are you willing to travel? (Case in point – if you live in the US and only have 7 days, we wouldn't recommend hauling to Bali)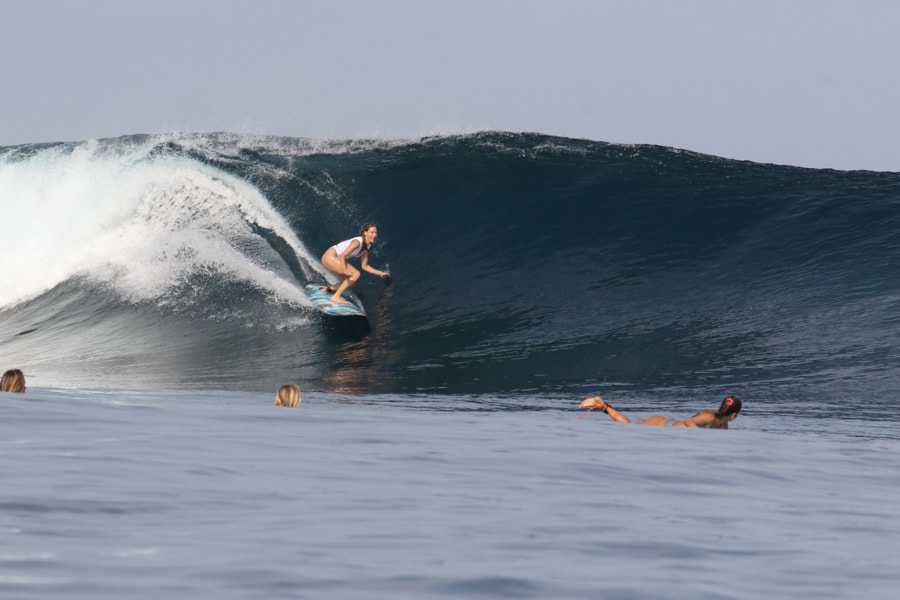 One day we'll make a handy tool where you can plug in your preferences and our friendly surf bot can compute your surf destination match made in heaven. But until that day, here's a high-level overview of some of the best surf destinations so you can start to get an idea of what locations could be a fit for your next surf trip. We've also outlined some handy tips and links to additional resources so you can dive deeper into the places that pique your interest.
In no particular order, here's our take on 9 of the best places to surf (eat, sleep, repeat) around the world.
Best Places to Surf Around the World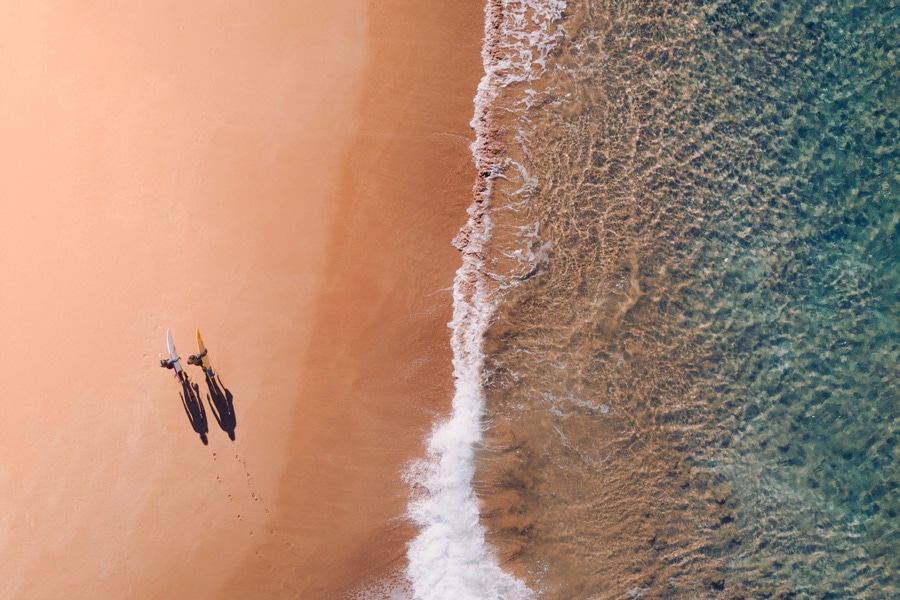 Costa Rica
With a country-wide philosophy like pura vida (roughly translating to 'the pure life' or 'good life'), you better believe that Costa Rica offers a darn nice lifestyle for locals and visitors alike. Located in Central America between Nicaragua and Panama, Costa Rica has become a popular surf destination due to its consistent year-round waves, amount of user-friendly surf breaks, safe reputation, and ease of travel.
Most of Costa Rica's Pacific Coast receives consistent swell so there are a lot of enticing areas to choose from along the west coast. The Carribean Coast on the east side of Costa Rica isn't as consistent as the Pacific Coast, but the area has some powerful reef breaks on tap (best October through April). For this reason, we recommend only more advanced surfers venture to the Carribean side. Read more about Surfing Costa Rica…
Bali
Bali, AKA 'The Island of the Gods' has been on the surf travel radar since the now-famous breaks of Uluwatu were discovered by surfers in the 1960s. Ever since, surfers have flocked to this stunning Indonesian island filled with reef breaks, temples, and beautiful Balinese culture.
The Southern Indian Ocean supplies Indo with consistent solid swells, so surf can be found year-round. That being said, the surf in Bali is relative to its wet and dry seasons.
The cooler season from May to September is the peak season for the breaks on Bali's west coast which is where you'll find many world-class breaks such as Padang Padang and Uluwatu. During the wet season months of December to March the wind shifts to blowing primarily from the west which creates offshore winds and stellar conditions for the east coast. Read more about Surfing Bali…
Sri Lanka
Sri Lanka is a large island country off the southeast coast of India with a vibrant culture, delicious cuisine, warm people, lots of wildlife (the non-shark kind) and a wide variety of stunning landscapes.
Sri Lanka is a relatively recent addition to the surf destination map. The country had a civil war from 1983 to 2009 so tourism was basically nonexistent during that time. Fortunately, the war ended and Sri Lanka has slowly become a popular (and very safe) destination for surfers and non surfers alike.
There are two main surf hubs in Sri Lanka with opposite surf seasons and wildly different landscapes. Closest to the airport is the southwest coast with a lush green tropical climate. Many of the best surf spots on the southwest coast are around Weligama Bay and Mirissa, and the best conditions are typically on offer from November through April.
Arugam Bay is the main surf hub on the East Coast and this area has a more arid climate and landscape. This area's peak surf season runs from May through September. Read more about Surfing Sri Lanka…
Nicaragua
World-class waves, consistent swell, and over 300 days of offshore winds are just a few reasons why Nicaragua has become a top surf destination. Located to the north of Costa Rica, Nicaragua is less developed than its neighbor, so you'll find fewer crowds and a more remote feel. But this doesn't equate to feral surf tripping – with an influx of surf camps and upmarket places to stay, there are plenty of options to travel in comfort and style.
While Nica sees waves year-round, the peak surf season is March to September when the larger and more consistent south swells show up. Waves can consistently run shoulder to overhead, with some stand out spots being double overhead or larger.
Intermediate/advanced surfers will enjoy the amount of barrels on hand, but if you're a beginner surfer, there are a few good breaks for learning (and beginner surf camps) available as well. Read more about Surfing Nicaragua…
California
With over 800 miles of coastline, consistent year-round waves, and some of the best weather in the United States, it's no wonder that California has one of the largest concentrations of surf-stoked humans on the planet. As one of the birthplaces of surf culture, California is rich with surf history and famous surf breaks.
California is a huge state with a whole lot of coast directly exposed to the Great Pacific – for perspective, it has more coastline than the whole country of Costa Rica. Because of this, the climate varies widely and the state is broken up into three main coastal regions: southern, central, and northern.
You'll find waves all year long in California, but generally, the larger swells will arrive in the fall, winter, and spring. For beginners, summer in southern California would be the most user-friendly with the warmest water and mellow waves. Read more about Surfing California…
Mexico
From the remote desert point breaks of Baja to the tropical monstrous beach breaks of Puerto Escondido, Mexico is a vast country with a diverse variety of regions and surf spots. If that wasn't enough to make Mexico a top surf destination, there's crazy-delicious food, friendly people, a low cost of living, and a (mostly) warm climate. Also, siestas and margaritas.
Located just above the equator, Mexico's Pacific Coast serves up every kind of wave available, from perfect point breaks to high-performance reef breaks. Different regions tend to have high concentrations of specific types of waves, so do some homework to find the region best suited to what you want to surf.
South swells light up most of the Pacific Coast all summer, but many surf spots will provide waves all year long. Read more about Surfing Mexico…
Portugal
Portugal is home to some of the best waves on the European continent. Combine that with old-world charm, beautiful beaches, easy travel, and good value (for western Europe), and you've got a primo surf destination.
With its long stretch of Atlantic coastline, Portugal has a wide swell window and countless surf breaks. While some of the major surf hubs like Ericeira can be crowded, there are many breaks that aren't on the map – so if you're willing to do some searching, you can surf some really good waves with little to no crowds.
Summer (June – August) tends to have the best weather, but doesn't get much in terms of swell. Winter (December through March), on the other hand, has non-stop waves, but the wind and weather can be an issue. As with most places in the northern hemisphere, autumn (September through November) is prime season, with good weather, predominantly favorable winds, and relatively consistent west swells out of the Atlantic. Read more about Surfing Portugal…
Oahu, Hawaii
Oahu doesn't need much of an introduction. As the home of Pipeline, the 7-Mile Miracle, and some of the heaviest surf competitions on the planet, North Shore, Oahu, is the mecca of the surf world.
The surf in Oahu is legendary, and being a tropical Hawaiian island, so is the natural beauty. Long palm-tree-lined beaches with turquoise-cerulean ocean and lush landscapes set the scene for some of the best surf in the world.
Oahu has year-round surf and two main surf regions that operate on opposing schedules: The North Shore lights up in the winter, starting with early season swells around September and running through April. The South Shore pumps through the summer, with southwest swells typically on offer from May to October. Read more about Surfing Oahu…
Indonesia
We already covered Bali above, but there is so much mind-blowing surf in Indonesia that it deserves a dedicated spot on the list. Located to the northwest of Australia between the Indian and Pacific oceans, the Indonesian archipelago is arguably the most wave-rich zone in the world, with thousands of quality reef passes, reef points, and even beach breaks sprinkled across its more than 17,000 islands.
Indonesia's epic surf has been on the map for quite a while, so it has become a super popular (and often crowded) surf destination, but there are still secret spots and feral destinations for those seeking more remote adventures. With consistent swells year-round and wind ranging from dependable trades during the dry season to light/variable during the wet season, Indonesia delivers world-class waves no matter when you visit – you just have to know where to go.
Besides Bali, other top islands for surfing are Lombok, Rote, Sumbawa, Java, and of course, the picture-perfect Mentawai Islands. Most quality waves in the country have nearby surf camps or charter boats servicing them, so there's easy access (although this often means plenty of crowds as well). Read more about Surfing Indonesia…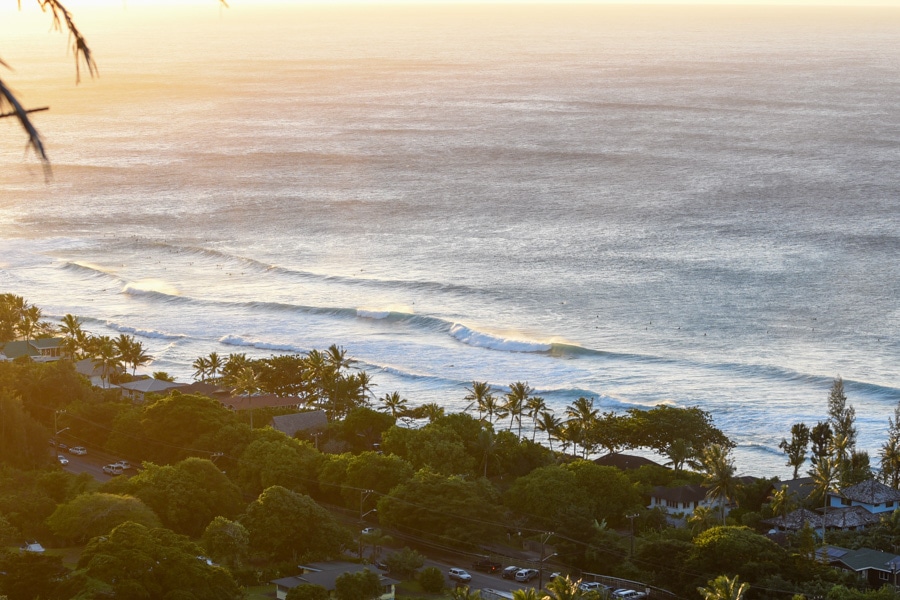 Questions, comments, or tips about any surf destinations?
Let us know in the comments below!