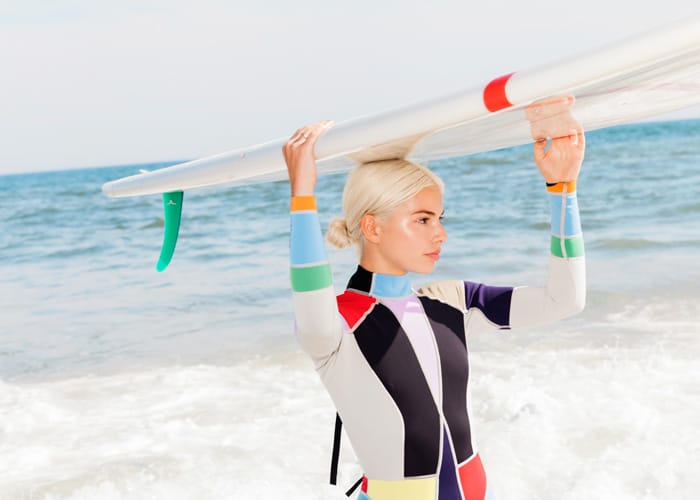 As surfing has become increasingly popular with the ladies, brands are listening and creating some very cool surf wear for women (woohoo!). We're seeing some serious feminine style in surfboards, women's wetsuits, surf bikinis, and surf spring suits.
Spring suits are perfect for those in-between temperatures when it's a bit chilly for just a swimsuit but too warm for your 3/2 full suit. These surf spring suits by Cynthia Rowley will keep you comfortable in the water and look good doing it.
While there are a lot of great surf spring suits out there, this sporty-chic wetsuit collection by Cynthia Rowley is next level awesome. And it's kind of a disaster because I want every single one.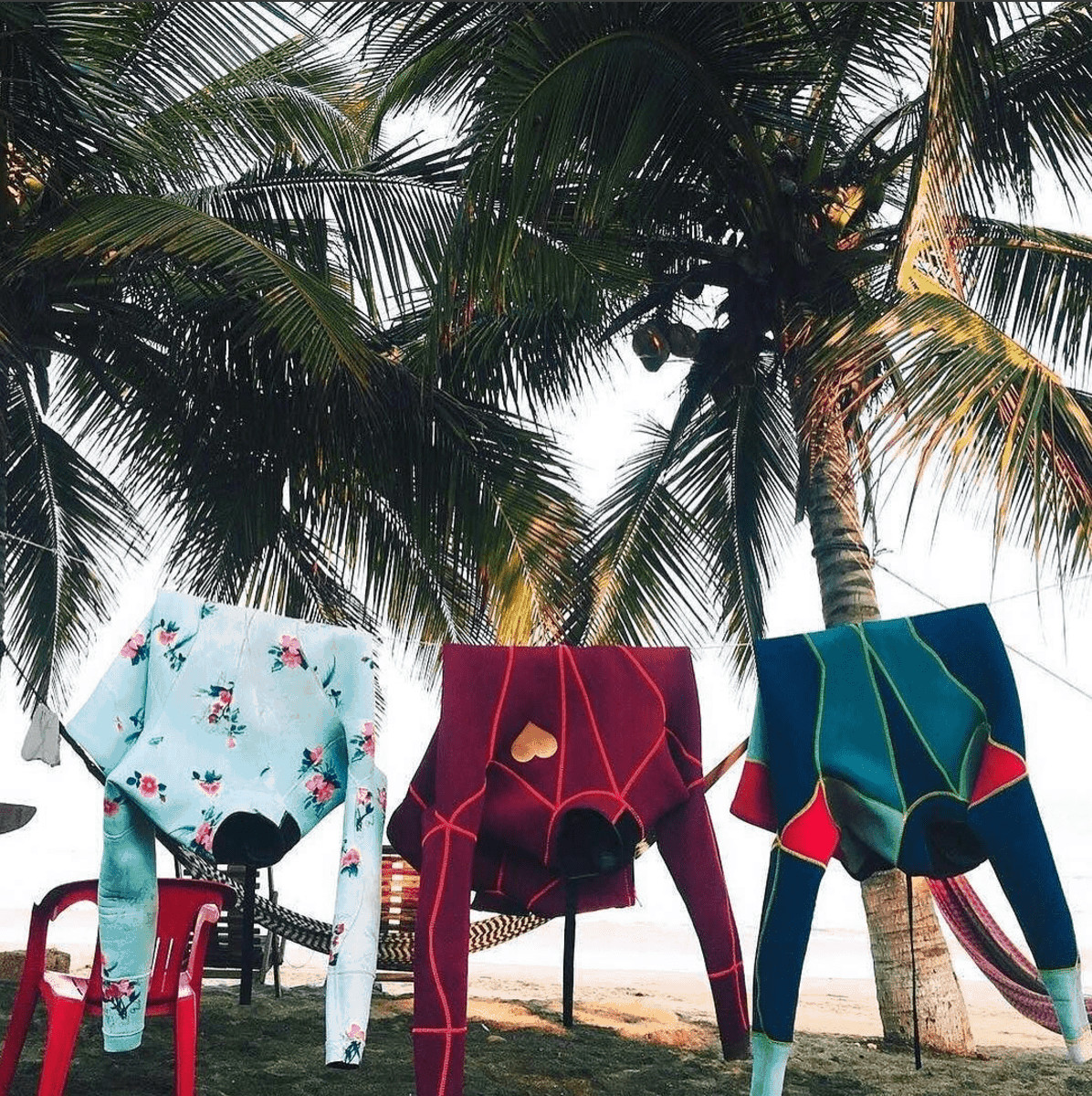 Apparently, Rowley loves surfing and when she couldn't find a great wetsuit she decided to create a wetsuit line. One word: bravo! My only request if you're listening, oh brilliant wetsuit creator: please make a full suit for the California "winters." And thank you for making the dream of a chic wetsuit a reality.
All of the surf spring suits below are made with 2MM Fiber-Lite neoprene with bonded seams and cover stitch detail. There's a covered back zip with pull and secure velcro closure and a zip coin pocket on the lower back.
For full suits or if you need some wetsuit guidance, check out our temperature and wetsuit guide here >>> Best Women's Wetsuits For Every Water Temperature

SURF SPRING SUITS