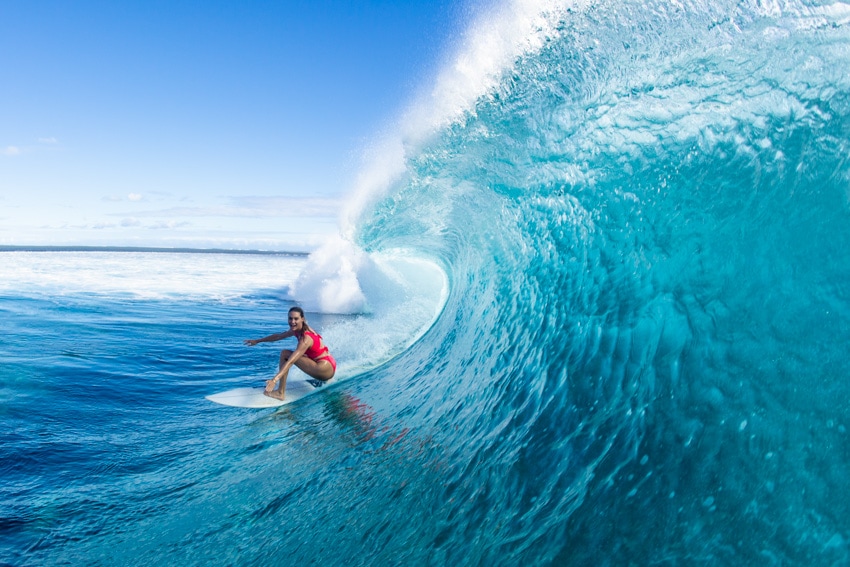 Whether you're just getting your feet wet in surfing or carving 10-foot faces, you know that swimsuit selection when surfing is very important. Mission: Try not to flash every guy in the line-up.
Surf style for women has come a long way in the past 10 years (thank goodness!) and we now have a lot of choices when it comes to finding stylish functional surf swimwear. You can get cheeky in a sporty thong, be more covered up in a high-waisted retro-style suit, and every cut in-between. The one thing that's non-negotiable is that it needs to stay ON.
To help in your surf suit search, we've rounded up 18 chic and functional surf bikinis that let you focus more on scoring waves and less on finding your top.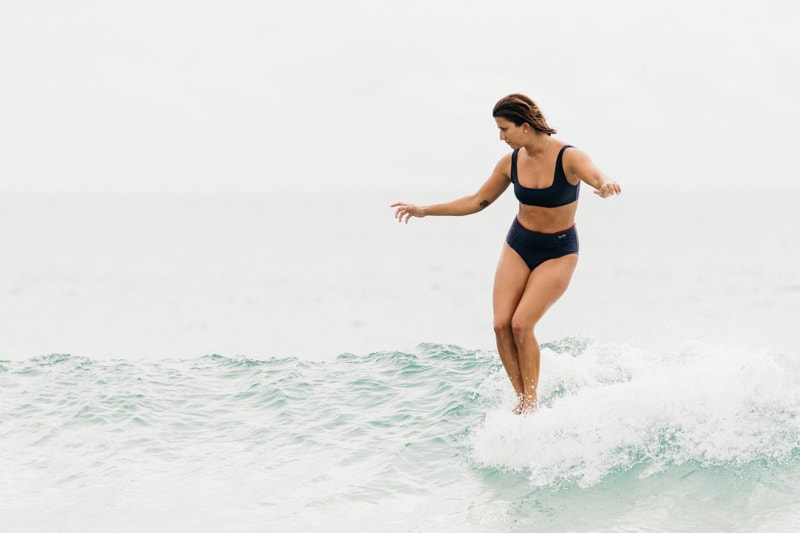 Surf Bikinis