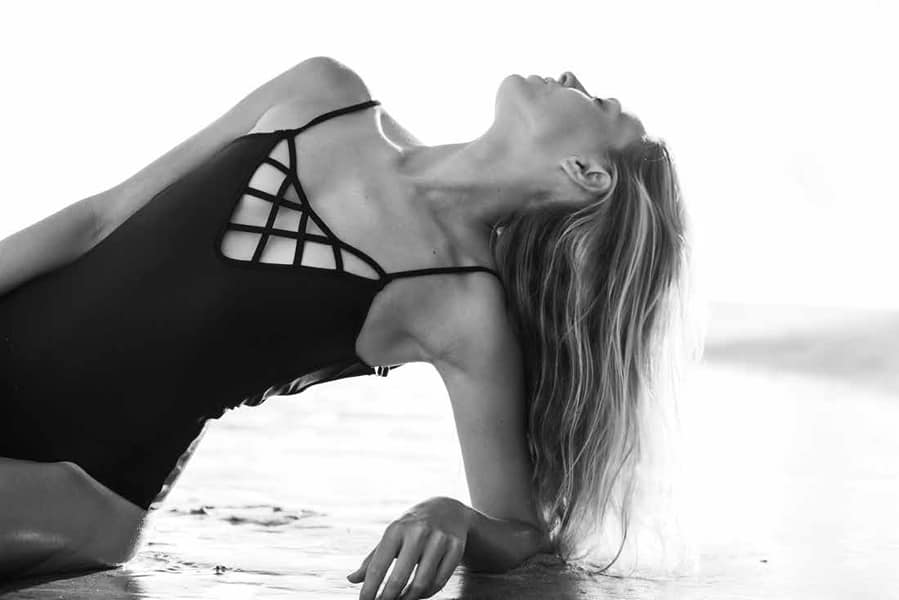 One piece swimsuits have had a weird run. There's been a whole lot of unflattering styles, and then there was that period in the 80s when they were so high-cut the leg holes went all the way to the waist. I don't know if that's a good thing for anyone, ever.
But swimwear Gods rejoice because we've entered a golden age of one piece swimsuits. There's a ton of very cute one-piece styles happening right now. And they're all kinds of adorable. And yes, there's also the uber sexy and retro styles. But make no mistake. This ain't your aunt Melba's Speedo.
As lovely as it is to surf in bikinis, sometimes the belly needs a break from direct contact with the board. I love that there are lots of very cool surfing suits for women on the market right now, but one piece swimsuits are the perfect medium between a long-sleeved surf suit and a bikini. Here's a roundup of some groovy one piece swimsuits you can hang ten in.
SPORTY ONE PIECE SWIMSUITS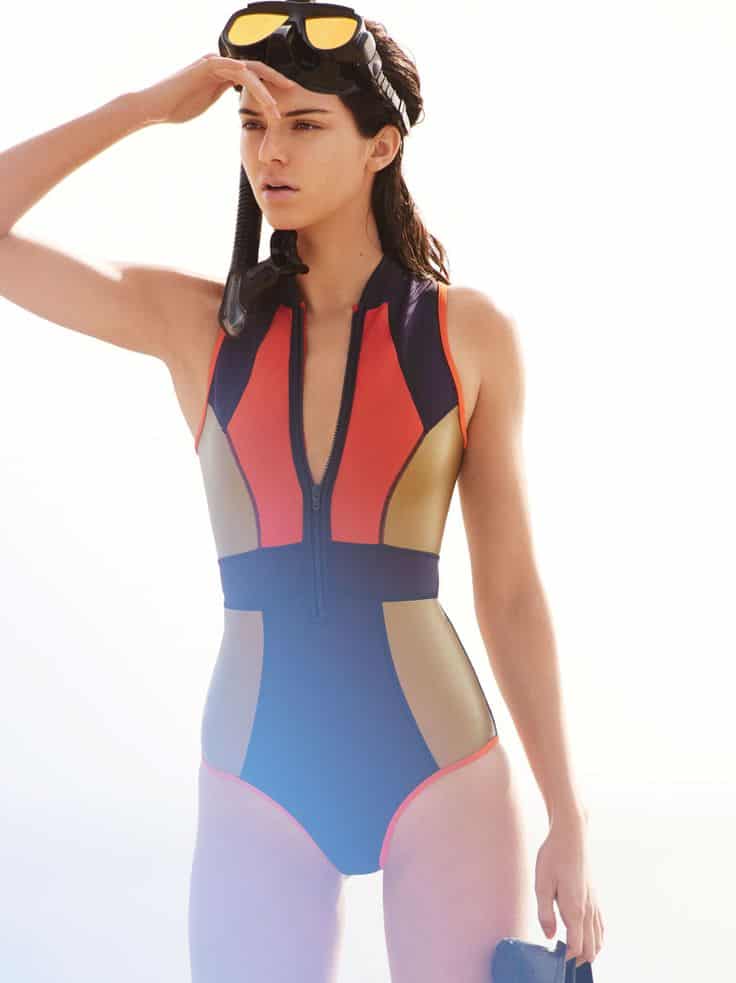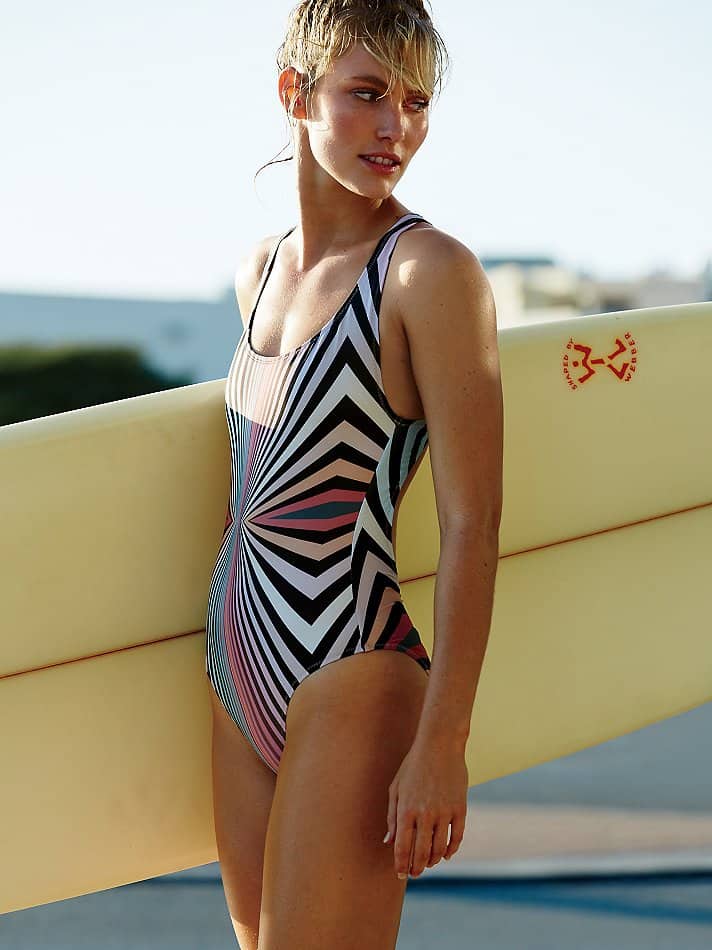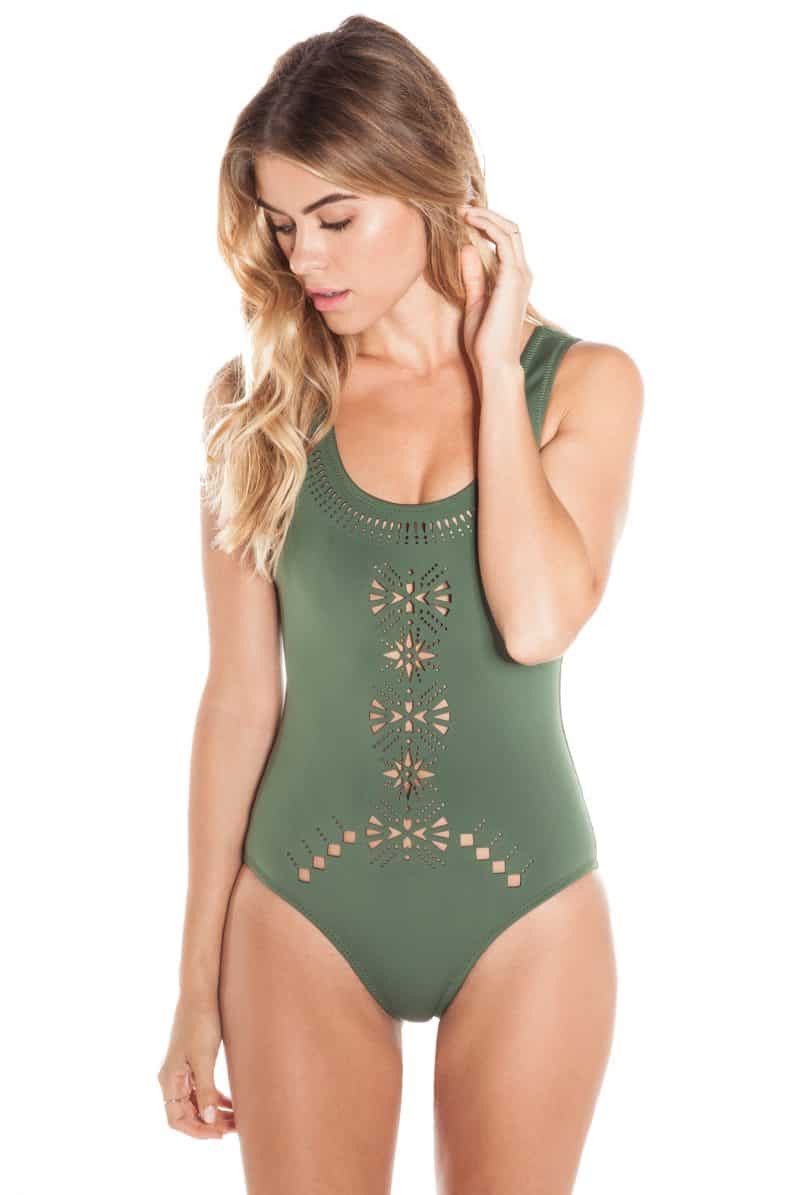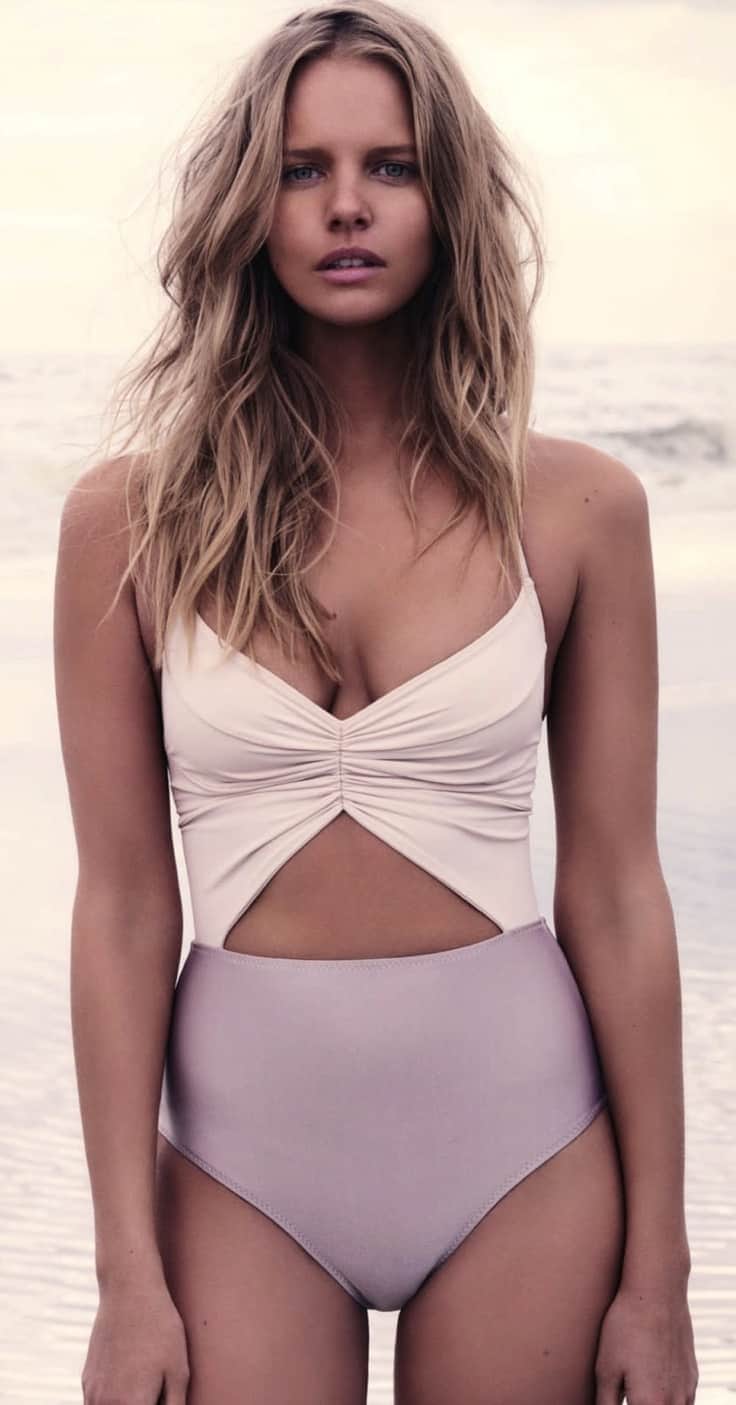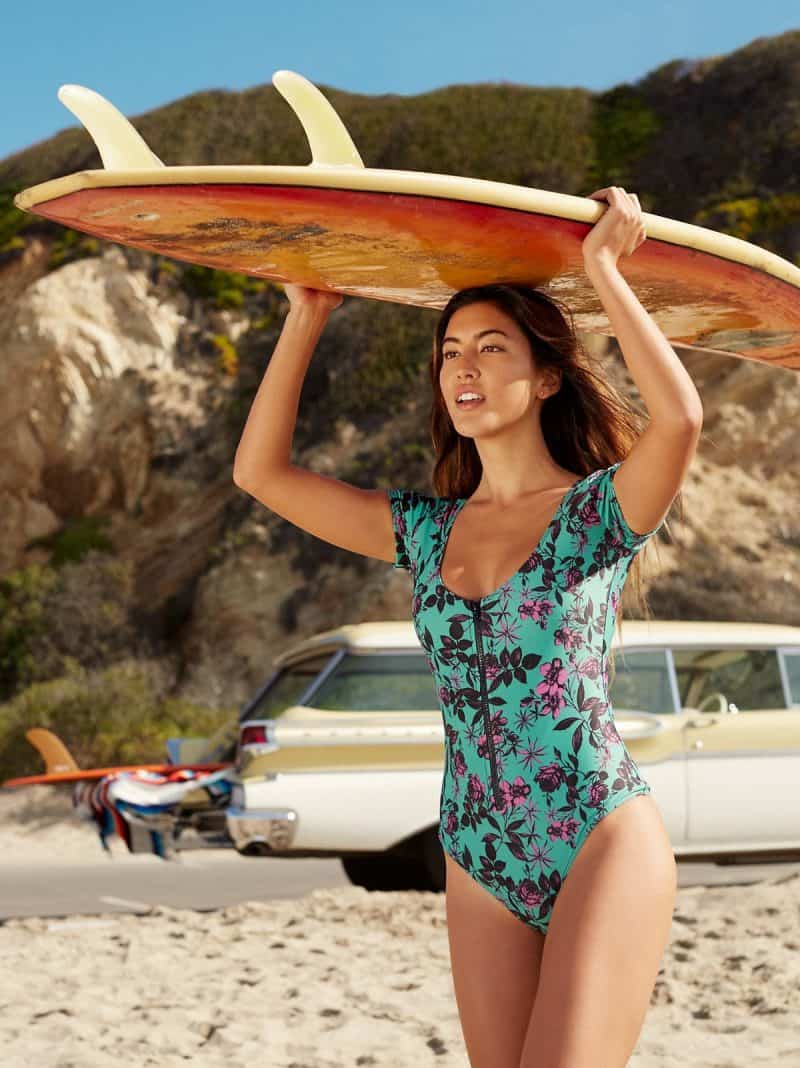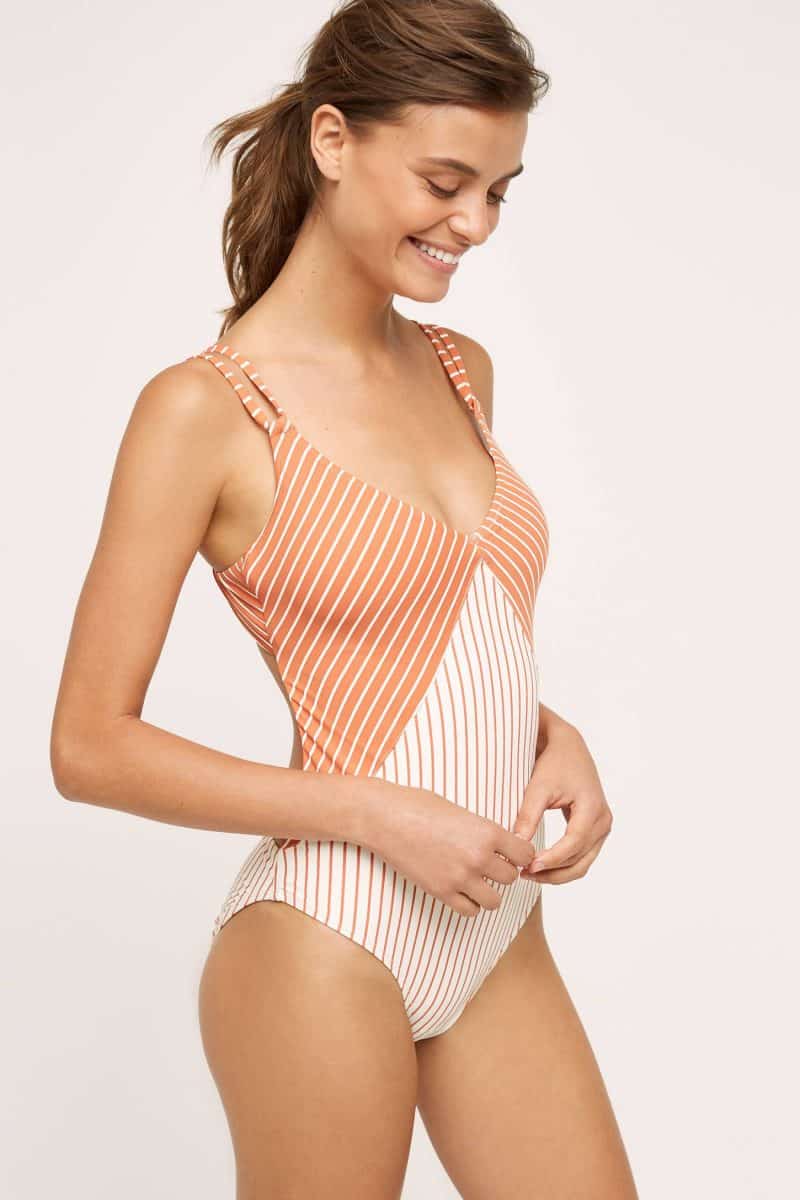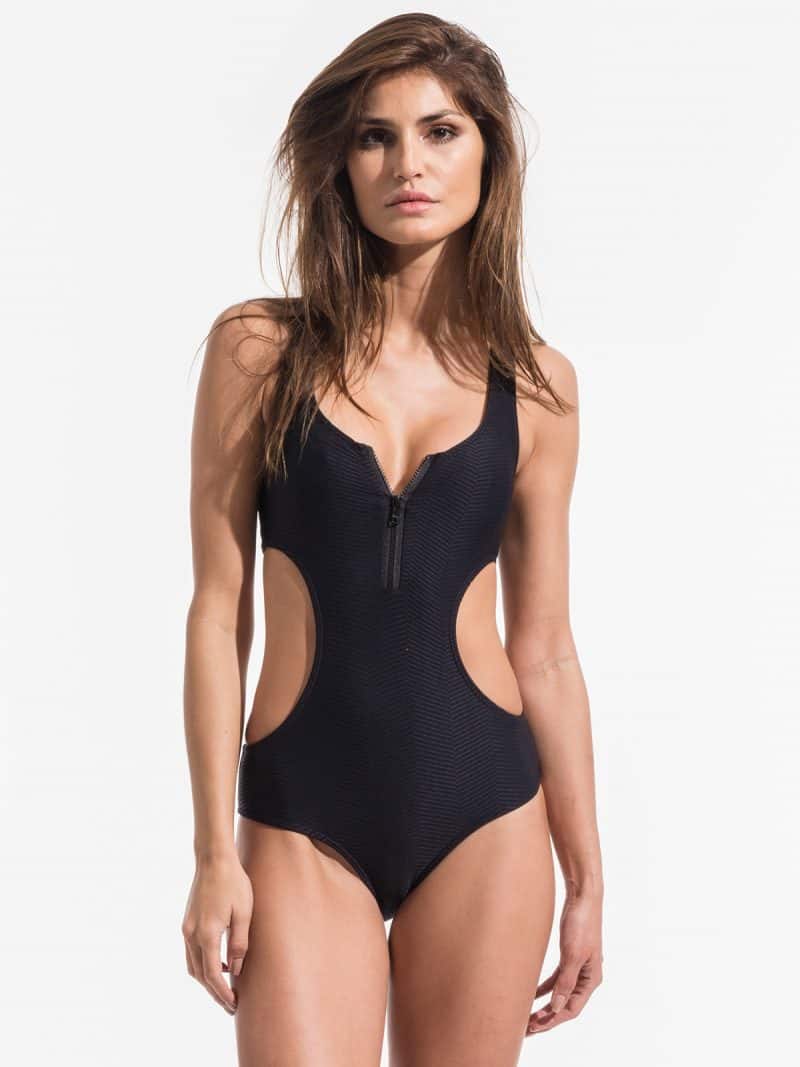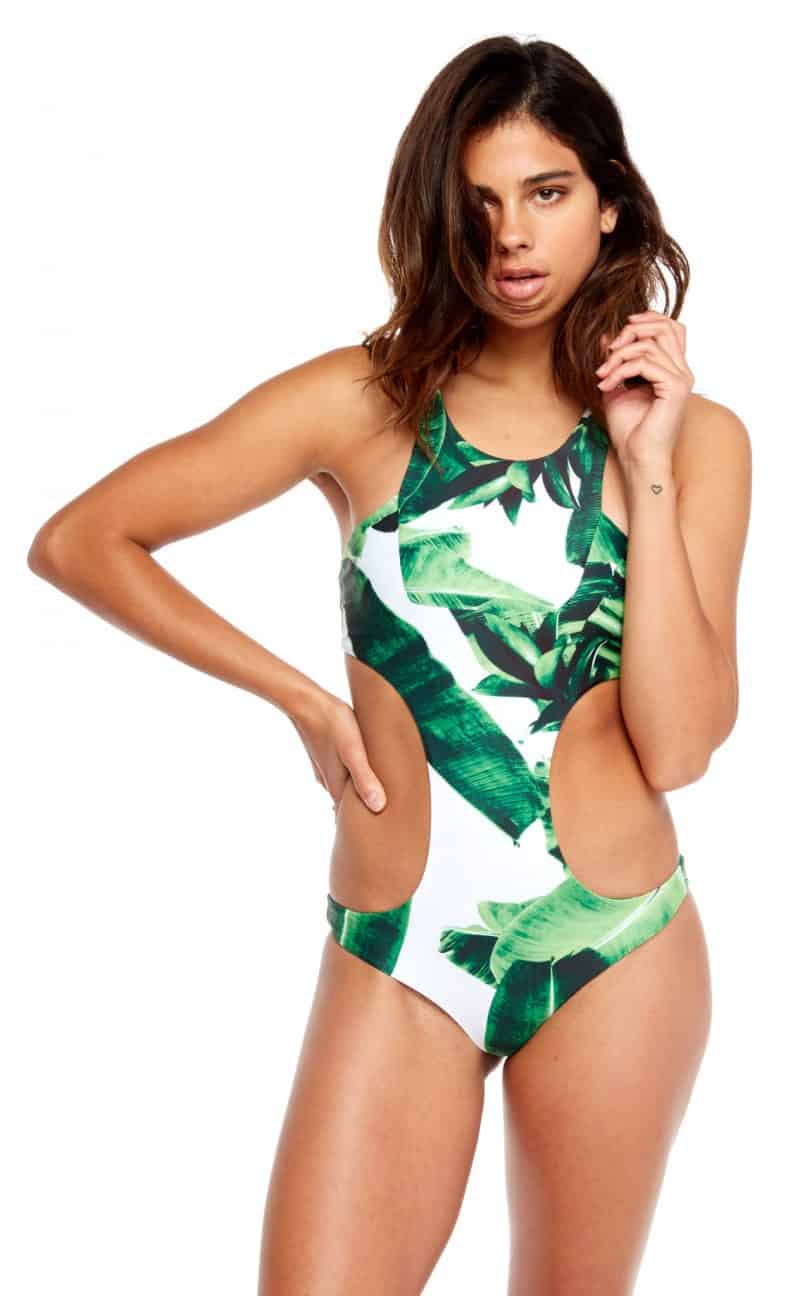 SHOP THE LOOK