If you're on the hunt for primo gifts for surfers then you've come to the right place. We've created a surfer gift guide for your wave-loving tribe. From surfboards and beach towels to surf gear and beyond.
First things first – in case you don't know, one of the very best gifts for a surfer is a new surfboard. Surfers can never have too many surfboards, so if your gift budget allows, learn what board your surfer giftee is currently obsessing over. Or if you're buying for a beginner surfer, checkout out this Guide to Surfboards for Beginners for our top recommendations.
Depending on the shaper (or manufacturer), they might have a board on hand that you can buy in time for your gift deadline. If you're thinking about ordering a custom board it's likely going to take a couple of months, but you could always order the custom board now, and then wrap a box with a photo of a similar board inside.
To make your gift search a whole lot easier, we've rounded up a big 'ol list of surfer-approved gifts for every budget. Check out our top picks below, and happy gifting!


BEST GIFTS FOR SURFERS
Surfskate Board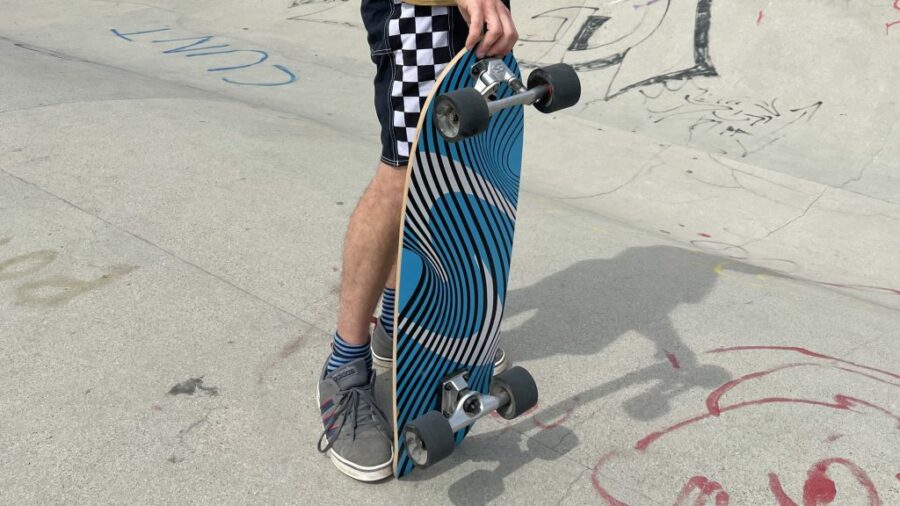 One of the ultimate gifts for surfers (besides a surfboard) is a surfskate board. A surfskate is a skateboard with special trucks that give the skateboard the loose and flowing feeling of surfing when on concrete. They are insanely fun for all ages and they are key to unlocking one's surf potential as surfskating is one of the best cross-training activities a surfer could do out of the water.
*use code LushPalm for 10% off your surfskate purchase
Surf Gear & Accessories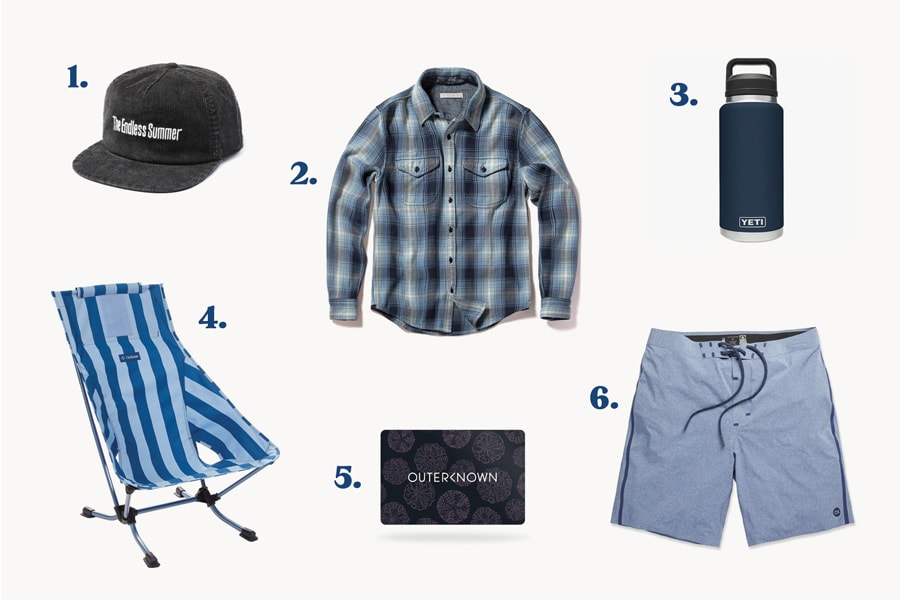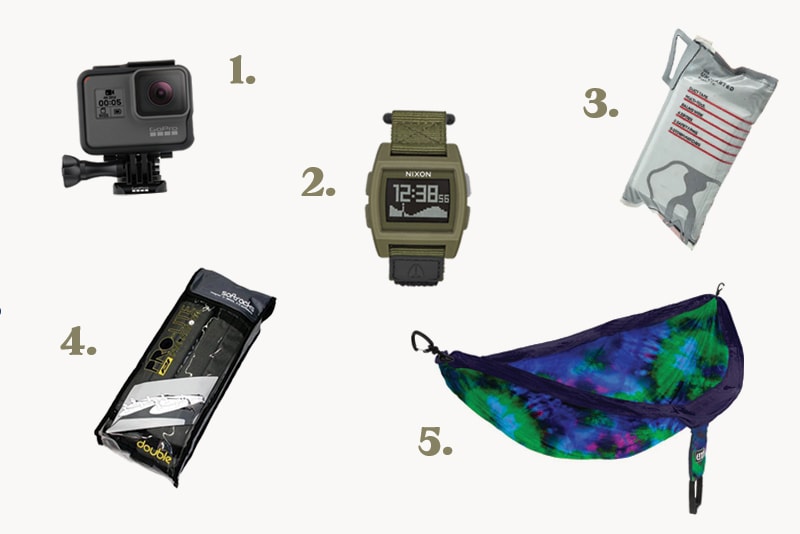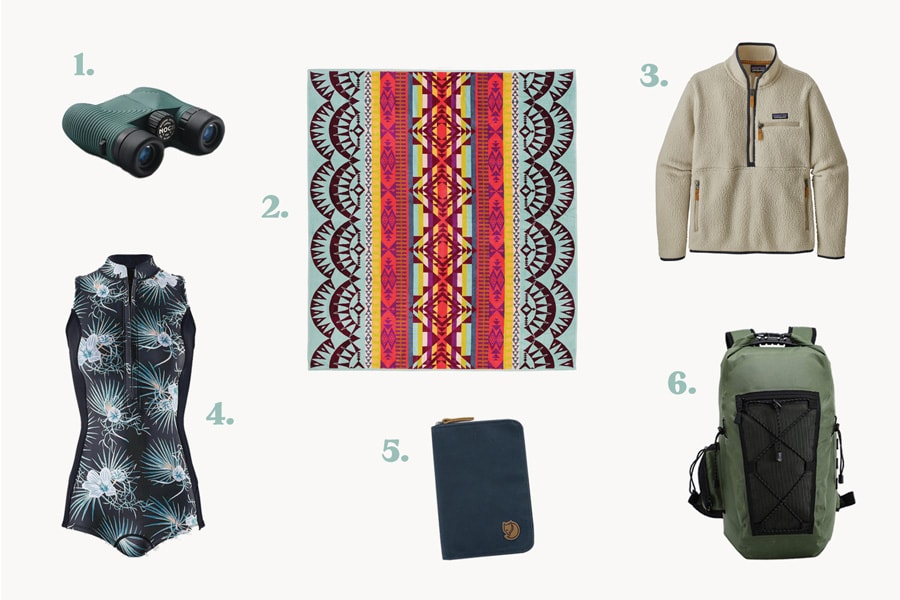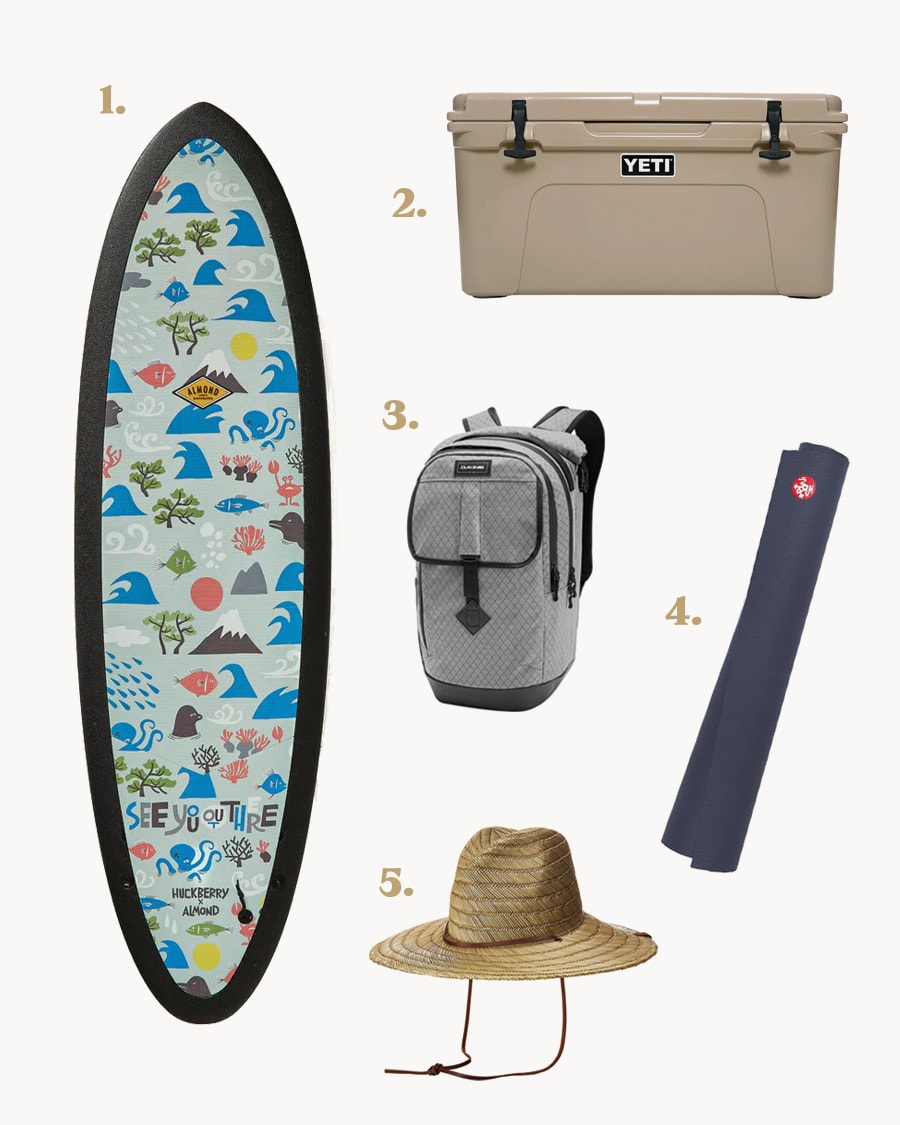 Beachly is a subscription box packed full of surf- and beach-inspired apparel and accessories (with $250+ retail value inside each box). The subscriptions are available in men's and women's versions and delivered 4 times per year. If you'd prefer to not do a subscription, you can choose to send 1 to 4 boxes as gifts. From $99 per box.
Surf Watch
A surf watch is an awesome and useful gift for surfers who have constant waves on the brain. Designed to display tide information, surf watches are a handy way to keep track of the tides, plus they're waterproof and hardy enough to withstand the wear and tear of daily surf sessions. Nixon makes a collection of rad surf watches for guys and gals that are pre-programmed with tide information for 550 beaches around the world, and they're pretty darn stylish for everyday wear, both in and out of the water.
Beach Towels
Beach towels are a post-surf essential (and are typically a permanent salty fixture in surfer's cars). Turkish beach towels are perfect for the surf and travel life – they're sand resistant, lightweight, fast-drying, super soft, and compact. The Koko Turkish Towel (pictured above) is 100% cotton and downright dapper.
Another great gift idea is a really nice beach blanket for those post-surf hangs and beach days. Check out the best beach blankets.
When surfers aren't surfing, they undoubtedly love to think about surfing and be surrounded by all things surf. Help add more surfy vibes to your surfer's abode with some cool surf-inspired artwork. Whether it's a print that could remind them of a favorite surf destination or simply an epic surf photo, you can't go wrong with some awesome surf art.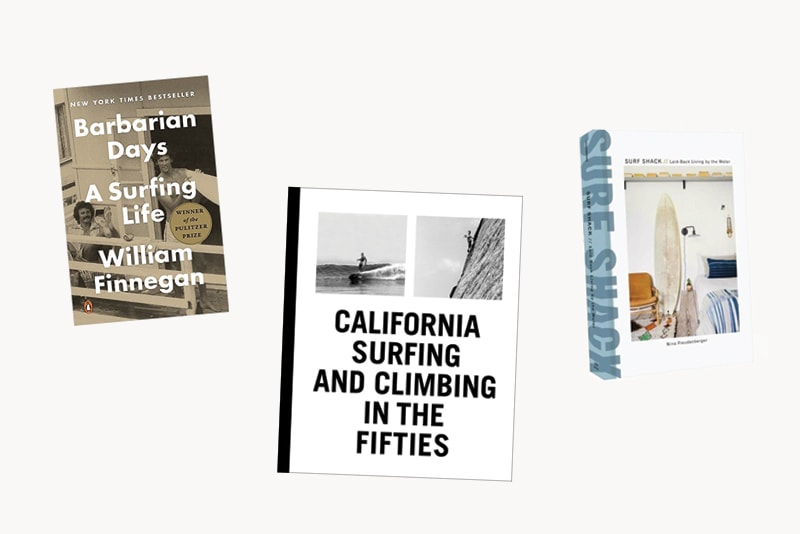 left to right: Barbarian Days, California Surfing and Climbing in the Fifties, Surf Shack
Surf Trips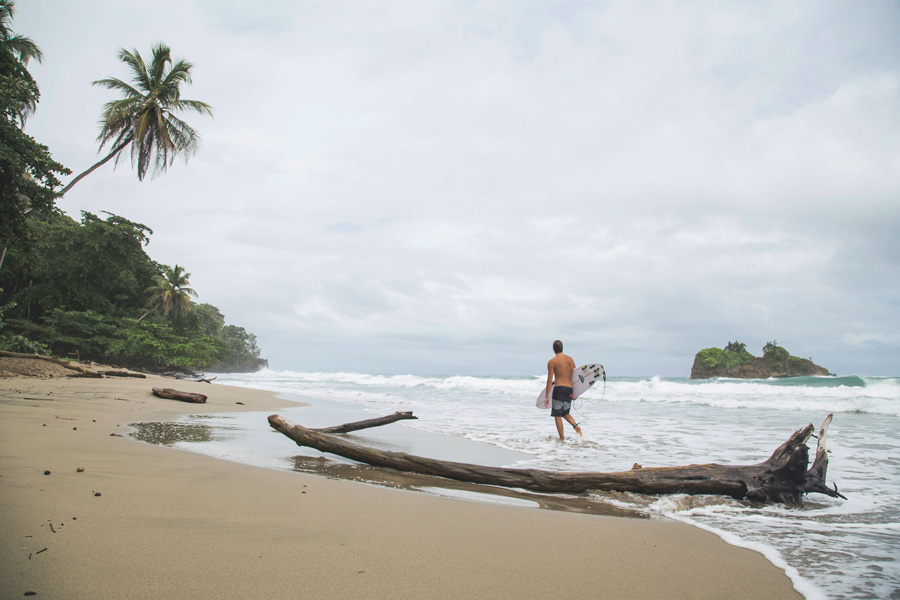 One of the very best gifts (in our humble and enthusiastic opinion) is the gift of travel. Surfers love traveling to wave-rich destinations, so if you're thinking about taking a trip in the near future, consider surprising your surfer giftee with plans for a surf trip. Check out our collection of awesome places to stay at surf destinations, or get inspired with our surf travel guides.
You can't go wrong with giving a surfboard because, of course, surfers love surfboards and they are a gift that keeps on giving. One of the best places to shop and buy surfboards online is Degree 33 Surfboards. They typically have tons of great boards in stock and offer a wide range of surfboards, from soft tops to longboards and beyond.
Wetsuits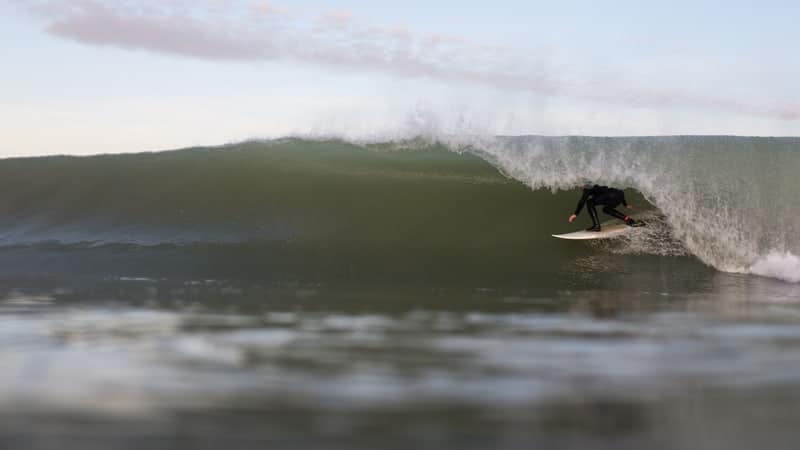 Anything that enables a surfer to surf longer (and stay warm) is always a welcome gift. Upgrade their raggedy old wetsuit with the latest and greatest. To find the right size for your giftee, get their height and weight, or check the labels for the size of their current wetsuit (though it's best to have their height and weight because wetsuit sizing can vary based on the brand).
Manda makes all-natural and organic sunscreen that's as good for the environment as it is for your body. SPF 50, non-toxic, kid-friendly, and reef safe.
St Christopher Surf Medal / from $14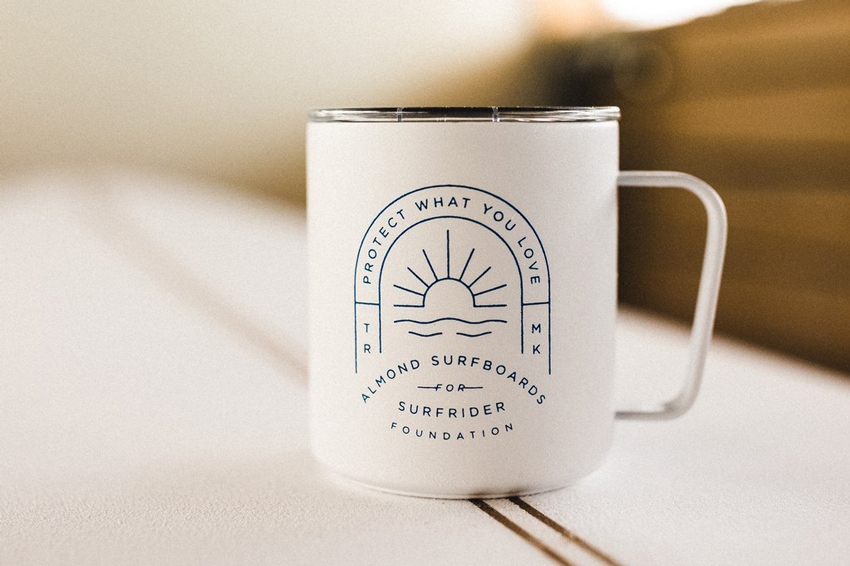 Help the Surfrider Foundation protect our oceans and coastlines. Make a donation or check out their shop with cool Surfrider gear where 100% of profits fund their mission. We especially love their collab with Almond Surfboards.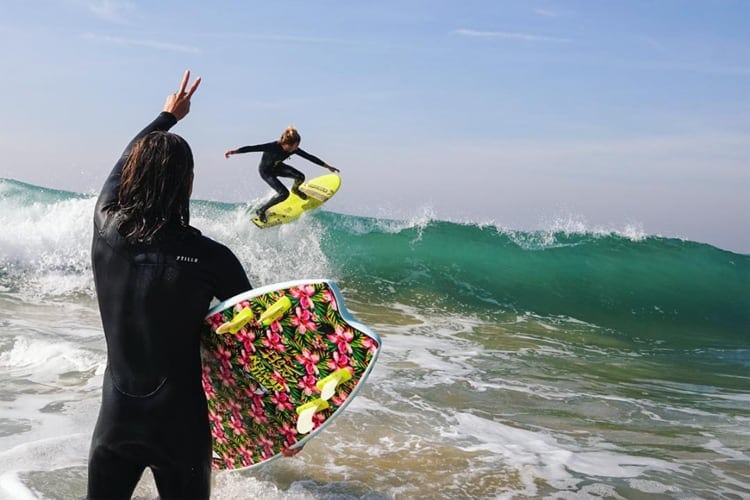 Windward CBD makes organic sustainable hemp CBD for muscle recovery – perfect for soothing sore surf muscles. Use code 'GIVEWELL25' for 25% off + free shipping.
For more surfer gift inspiration check out: